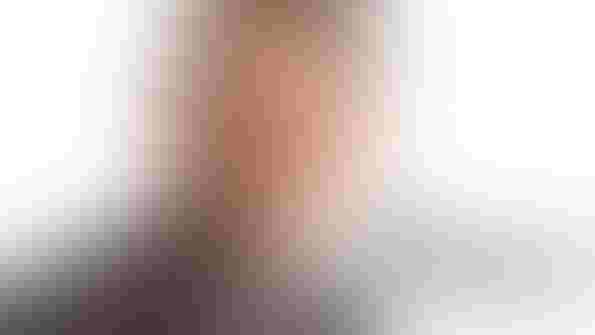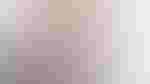 It was a momentous day in the land of nerds and number-crunchers when a voice rang out saying, Ask what your POS system can do for you! POS (point of sale) systems are the backbone of modern retail supply efforts. They allow a store to harness the ability to compute very important calculations from its daily transactions. In this blog and in seminars at shows across the country, I've touted their benefits as being able to lower the amount of inventory in the store while raising the amount of in-stock items. They are a great investment.
Because I am such a fan of the use of a POS system, I get asked with some regularity what one(s) I would recommend. Rather than getting into pitting one brand against another, I usually mention some areas of functionality that are key for independent retailers to have and let them explore from there. Because most of these conversations take place either after seminars or on a busy trade show floor, taking time to list and briefly explain some features here seemed like a good idea.
Having a background in retail buying, both in conventional and natural stores, I think that the ability of a POS system to calculate stock levels is vital. Let me explain why this is important and some of the various sub-features that must be present. (There are quite a few features that are worth having, but this list will get you started!)
Calculating stock levels must be done based on the sales of a product, not on the space that has historically been allocated to it. If demand is increasing, you will not have enough if you stock by space. If demand is decreasing, you are tying up extra dollars and space for a product that is not turning. Calculating based on sales has your inventory reflecting what your customers are buying. The calculation may take on any number of sophisticated methods, but at its essence it is tracking sales volume over time so that you know how many you sell per week or per month. Your stock level is then a multiple of that. If you sell six per week and want to have three weeks of inventory on hand, your stock level is 18.
Variable calculation schemes are a part of stock level calculation that you should have. If there is a product that you buy from a distributor whose trucks deliver to you twice a week, you would need less product on the shelves that you would if you were buying it directly from the manufacturer and usually could only meet their minimum order once a month or once every other month. You may only choose to keep a week's worth of product from a vendor who comes twice a week and a four-week supply from the ones that you buy directly from. The choice is yours and your POS system needs to allow you the flexibility to make the decision.
Handling merchandise on sale is also necessary. When an item is on sale, you have done several things to drive its movement up—lowered the price, used special signage, created an off-shelf display, done a demo, etc. If you have a great sale, you will increase the volume for it the significantly! However, you do not want to use this inflated number to calculate your stock level. It will be much higher than normal volume. Your system needs to allow you to flag when an item is on sale and only use a portion of the sales volume during that period for stock calculation.
Accounting for out of stocks is very important. If you are out of a product for several weeks, your sales of it would be zero—that would drive down the demand that your system sees for an item and lower your stock level. The system needs to be able to exclude the dates when an item is out stock from the stock level calculations. That way, when it is available again, you will bring it back into your store in adequate quantities.
Speaking of out of stocks, having your system call your attention to changes in demand of your best items is a great feature. Say that you have an item that you normally sell two or three cases per day of and your sales stop suddenly. You are not selling any—but you show adequate inventory in your system—there may be an error in your inventory. (It could be something else causing it—so you want to check it out rather than having your system programmed to auto order it.) The system should call these to your attention so that you can fix the issue as soon as possible. You do not want to be out of anything that a customer wants. Being out of a best seller is the best way to upset the most customers possible.
Seasonal merchandise needs to be able to be taken into account. This time of year you are not selling much soup or hot cereal. You would want to lower the inventory of those items until fall arrives and the weather induces people to purchase them again in higher quantities. You will want your system to allow you to indicate seasonal items and to lower levels for them when out of season and raise them when in season.
New items need a protocol, as well. They can either have a stock level put in manually or be able to "piggy-back" on a similar item until it builds up history.
Open access to T-Logs is great to have if you have someone on your staff with the time and skills to do some data analysis. Of course, you can tell what your best sellers are, but do you know what item(s) are most commonly sold in the same transaction with those best sellers? Sure, you know that you can sell a ton of organic widgets when they are on sale for $1.78, but what items are sold at full price most often with those widgets? T-logs (transaction logs) are where all of those kinds of data are found. You can gain great insights about shopper behavior and product pairings from those logs. Great merchandising, order and pricing decisions can be made from those insights.
I would love to hear, without the brand name of your system, what features of your POS system have had the biggest impact on your ordering, inventory and customer satisfaction. Feel free to comment below.
Subscribe and receive the latest updates on trends, data, events and more.
Join 57,000+ members of the natural products community.
You May Also Like
---