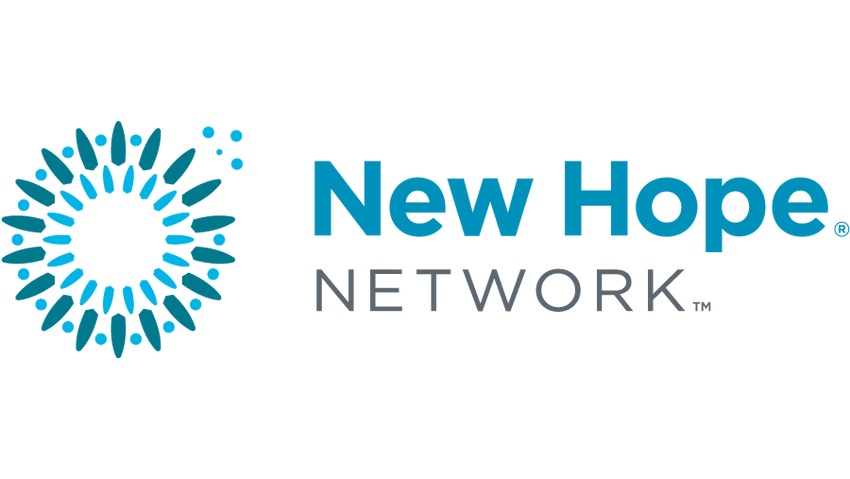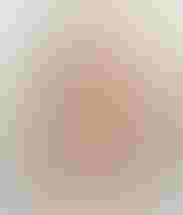 nbj: Why did DuPont begin the Food Continuum of Healthy Eaters project?
Paul: At DuPont Nutrition & Health, we are focused on creating healthier foods, beverages and supplements in collaboration with our customers.  We use our market knowledge and ingredients to address the needs of four unique consumer segments that exist in all parts of the world: Healthy Aging, Child Nutrition, Sports Nutrition and Weight Management.  In 2014/15 we conducted consumer research to further our understanding in Sports Nutrition Seekers and Weight Managers.  The insights gathered from this research led to the development of the Food and Fitness Continuum, which is a tool that can help brand owners and manufacturers develop and position foods, beverages, and dietary supplements to target one or more consumer groups.  Our insights help our customers better understand consumers.  This knowledge can be used to support existing products in the marketplace or with projects in their pipeline.  Often times, our customer conversations result in new opportunities that were not previously under consideration.
nbj: How were the segments identified? What were the biggest challenges?
Paul: We worked with HealthFocus® International to develop a proprietary approach to analyzing their 2014 global survey that examined consumer attitudes towards health and nutrition.  It is the largest global database available on shopper attitudes and behaviors towards health and nutrition.  The proprietary analysis included 22 countries with nearly 14,000 consumers who were the primary grocery shoppers between the ages of 18 and 70 and represented various socioeconomic groups.  By contrasting attitudes around exercise and weight management, we were able to identify five unique sub-segments of sports nutrition and weight management consumers.  One group, the "Status Quo" does not fit as a target market for health and wellness because they are content with their current lifestyle and have no desire to exercise or try and improve upon their diet.  "Weight Gainers" was another segment we did not focus on because it is a very small market on its own.  Consumers with a weight gain objective who incorporate diet and exercise are captured in the "Personal Record Performers" sub-segment, which along with "Enlightened Actives" and "Motivated Strugglers" form the Food and Fitness Continuum.
The biggest challenge was developing an algorithm that maximized the segmentation of the surveyed consumers.  A simple segmentation around exercise habits and weight management goals successfully defined about 85% of the survey population.  Refining the algorithm by identifying other characterizing attitudes and behaviors resulted in 98% of the respondents falling into one of the five sub-segments.
NBJ: Describe a typical member person in the Personal Record Performers group and how are they best approached.
Paul: Personal Record Performers tend to be males who are highly regimented and disciplined when it comes to their exercise routine and diet.  They choose foods and beverages specifically to enhance performance.  Besides performance, appearance and concerns about body weight are two other emotional drivers that influence behavior.  In other words, Performers want to look good when they cross the finish line…in first place, of course!  They avoid "unhealthy" ingredients like fat, sugar and sodium in products they consume to complement their diet.  Straying from their regimen, be it diet or exercise, creates feelings of guilt.  To Performers, a nutrition bar is never a snack; it's part of their regimen.
NBJ: Describe a typical member person in the Enlightened
Actives group and how they are best approached.
Paul: Enlightened Actives are physically active but non-competitive. They think about their weight, but because they are successful weight managers, it is not an important driver of behavior.  Rather, it is a strong desire towards "healthy living"–having knowledge about health in general and a proper diet combined with an active lifestyle–that characterizes these consumers.  Actives believe all foods and beverages should be made healthy and taste good.  Because they take responsibility for their own health, providing fact-based information to help support good decision making is valued by Actives. 
NBJ: Describe a typical member person in the Motivated
Strugglers group and how they are best approached?
Paul: Motivated Strugglers tend to be female and they readily acknowledge being overweight.  Strugglers want to lose weight but find it very hard because one or more barriers are keeping them from achieving their health and wellness goals. They actively choose foods to lose weight, and calorie intake and diet are always top of mind.  Strugglers want a "quick fix" when it comes to losing weight, which is very different from Actives who see weight management as only one part of living a healthy lifestyle.   Strugglers are looking for help managing portion size because their knowledge is more limited when it comes to understanding how to choose foods for weight loss.  One key to targeting Strugglers is to help them feel better about themselves.  This means helping Strugglers to overcome their barriers while providing products that will help them achieve their weight loss goals.
NBJ: Are there generational differences?
Paul: Our analysis was focused on attitudes and behaviors as opposed to age.  For example, a 60-yr old Personal Record Performer has the same underlying drivers of behavior as a 25-yr old Performer: both are motivated to perform at their best.  They each possess the characteristics that define this sub-segment, like exercising at a higher intensity than Enlightened Actives.  Those consumers who are core to the other sub-segments, Enlightened Actives and Motivated Strugglers, also share similar tendencies irrespective of age.  Generational differences likely impact usage patterns and product preferences, but age is not a factor when it comes to the attitudes and behaviors that define these consumer groups.
NBJ: What about income, sex and age?
Paul: Personal Record Performers tend to be males and a shade younger on average than Enlightened Actives or Motivated Strugglers with incomes below the average of the total survey population.  The latter two may go hand in hand, but we did not specifically examine such a relationship.  Though their incomes tend to be less, Performers are more willing to pay a higher price for foods, beverages and supplements if it helps them achieve their desired goal of improving physical performance.  Strugglers and Actives are less willing to pay more the benefits they desire compared to Performers.  Motivated Strugglers tend to be female whereas Enlightened Actives are a fairly even mix of men and women.
NBJ: The project is presented as a tool for both messaging and formulation. Which can gain the most from it? The marketers or the product developers?
Paul: The Food and Fitness Continuum benefits both marketers and product developers.  Having a true understanding of your consumer is essential for a marketer.  With knowledge of consumers' behavioral drivers, attitudes and unmet needs, a marketer's responsibilities, including package design, channel placement, pricing, positioning (including the use of health benefit statements), and promotional strategies, can be targeted to capture share by more deeply penetrating a narrowly defined sub-segment or by expanding the product's appeal to additional sub-segments.
Product developers can benefit by using the Food and Fitness Continuum to align the formulation of a product with the marketing strategy.  We've learned that certain ingredients have more or less appeal depending on where you sit along the Continuum.  For example, better-for-you products with reduced fat and sugar claims strongly appeal to Enlightened Actives because they have a belief that all foods should be made healthier.  Fiber is an ingredient with very broad appeal except when we consider the Personal Record Performers.  Though fiber is important to them as part of a healthy diet, it is not top of mind when it comes to the formulation of sports nutrition products.  Protein, on the other hand, appeals to all consumers along the Continuum, but for different reasons.  Motivated Strugglers look to protein for its satiety benefits that can help them feel full longer and aid in weight loss.  Personal Record Performers want protein for the muscle health benefits.
Without a tight alignment between Product Development and Marketing, it is possible, and highly likely, that the product will confuse customers when it's on the grocery shelf.  I've seen many examples across the globe of a sports nutrition product touting the benefit of protein for weight loss.  Fat loss or maintenance of muscle mass…yes; weight loss…no.   When targeting Personal Record Performers, there is a huge difference between positioning a product to help with fat loss versus weight loss.  If you want to target the Motivated Struggler, position around weight loss.  For everyone else, use a term like "Weight Wellness."    
NBJ: The continuum is aimed at food companies, is there
anything here that the supplement industry can apply?
Paul: The Food and Fitness Continuum can just as easily be used by dietary supplement manufacturers and brand owners.  The Continuum is a tool designed to align product formulation with positioning to effectively target one or more of the sub-segments that define the Continuum.  It doesn't really matter if you are considering foods and beverages or dietary supplements.  In each case, the Continuum can be used to understand how products in your existing portfolio compare with competitive products in the marketplace or how your existing products could be changed to expand appeal to another consumer group.  This may simply be a positioning change or might involve a brand extension with a formulation change.  Moreover, it may require a new brand altogether so as to avoid confusing or alienating your existing consumers.  The Continuum is an effective tool to use when developing product concepts or to test products in your pipeline to see if the ingredient list and nutritional profile align with the target consumer.  If something has gone awry, the Continuum can be used to help with formulation decisions that deliver the desired benefits of your desired consumer.
Subscribe and receive the latest updates on trends, data, events and more.
Join 57,000+ members of the natural products community.
You May Also Like
---
Sep 20 - Sep 23, 2023
Natural Products Expo East is the East Coast's leading natural, organic and healthy products event.
Learn More