A historic day for gluten-free eaters
A historic day for gluten-free eaters
After years of waiting, educating and pestering, gluten-free consumers rejoiced today when the FDA issued its long-awaited standards for gluten-free labeling.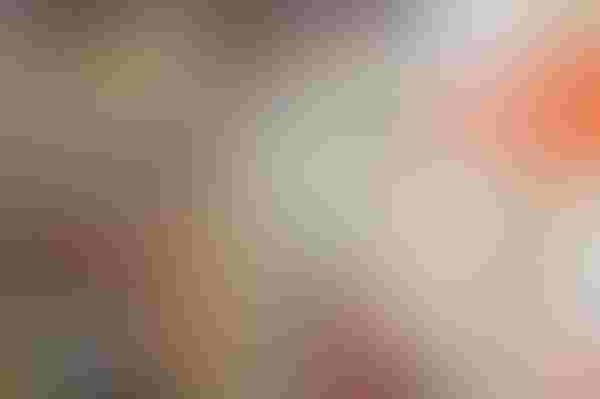 At long last, this morning the FDA issued its final ruling that defines "gluten-free." Under the new regulation, a food must contain less than 20 parts per million (ppm) of gluten in order to carry a gluten-free label.
That means any gluten-free food claim, including language such as "without gluten," "free of gluten" and "no gluten," must meet this standard. The rule will be published on August 5, 2013, and manufacturers have one year to bring their labels into compliance or face regulatory action.
Until today, no federal regulations existed that defined a gluten-free food. The first comment period on a proposed standard opened in January 2007 (yes, that's 6.5 years ago). In the meantime, third-party agencies, such as GIG, Celiac Sprue Association and QAI stepped into the gap and developed their own certification programs using the 20 ppm or stricter standards.
Reactions and implications
The millions of people affected by this ruling lit up the Twittersphere this morning with relief and joy. "A trip to the grocery store has been a daunting task for those who have to eat gluten-free for medical reasons; people have to read each and every label every time they shop, and they often are still confused about what is safe to eat," says Rachel Begun, MS, RDN, registered dietitian nutritionist and gluten-related disorders expert. "The ruling makes it easier for gluten-free consumers to make safe choices and manufacturers have a rule book to play by."
After years of advocacy from the celiac and gluten-free communities, the FDA's final recommendation went to the White House in February 2013 to define gluten-free as 20 ppm or less. "The scientific evidence currently available suggests that the majority of people with celiac disease can tolerate gluten levels at <20 ppm without causing adverse health effects," says Begun. "This same threshold is used in other countries, such as Europe, Canada and Australia."
According to the FDA press release: "This standard 'gluten-free' definition will eliminate uncertainty about how food producers label their products and will assure people with celiac disease that foods labeled 'gluten-free' meet a clear standard established and enforced by FDA," says Michael R. Taylor, JD, deputy FDA commissioner for foods and veterinary medicine.
While this is true, "keep in mind that there is a one-year grace period to comply with the gluten-free labeling rule," says Begun. "So it's important to keep up the guard and continue to [encourage customers to] read ingredient labels diligently each and every time you buy the same product, as there is the possibility that products previously labeled gluten-free may no longer carry the claim."
Subscribe and receive the latest updates on trends, data, events and more.
Join 57,000+ members of the natural products community.
You May Also Like
---