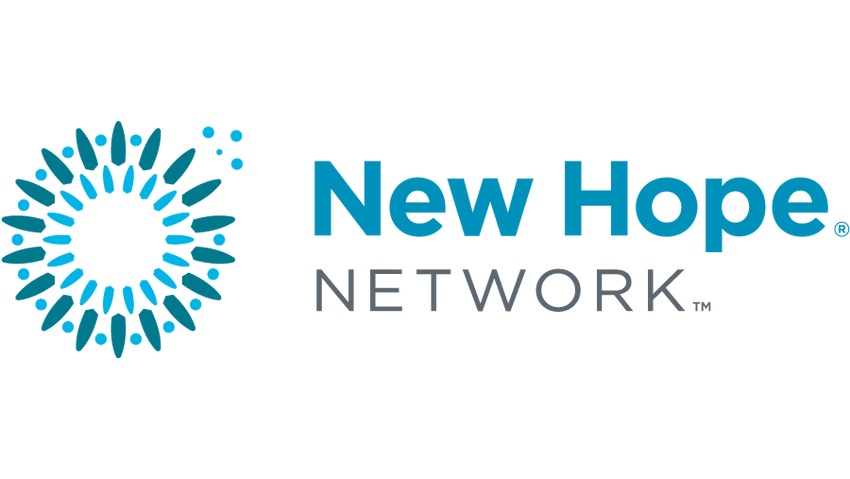 To launch in a crowded category and, within just a few short years, grab shelf space at top retailers nationwide with plans to expand overseas is no small feat for any new business. In supplements, such success falls somewhere between unlikely and impossible.
Nobody told SmartyPants that.
Launching in 2010, entrepreneurs Gordon Gould and Courtney Nichols Gould, along with Dr. Drew Francis and Breck Costin, placed their all-in-one gummy vitamins in 5,000 retail outlets by 2013—from natural independents to drugstore behemoths like Walgreens and CVS. That success was mirrored online with a massive direct-to-consumer business and a consistent spot as a top-selling brand on Amazon. The story has much of the industry wondering how a husband and wife with no VMS experience quickly built a brand with a fervent fan base, Oprah's approval, and a home in both
natural and mass.
Not just another vitamin
SmartyPants sprung from a conversation in 2009. The soon-to-be founders shared key frustrations—how confusing and overwhelming the supplement aisle could be, the difficulty of getting kids to take vitamins, the lack of accessible, affordable products that delivered the needed nutrients without the artificial junk.
"It's not that we thought the world needed another vitamin company," Nichols Gould says. "The motivation for SmartyPants came from us addressing the complexity of the vitamin aisle. The reality is most consumers aren't that knowledgeable about nutrients and don't know what each one does. And they're getting so many mixed messages. Dr. Oz says something will help them, a friend says it will kill them, and their doctor says there's no need for it. And then people become overwhelmed once they're in the vitamin aisle. They just shut down."
Tapping their entrepreneurial, marketing and natural health backgrounds, the team tackled the issues head-on, developing a simple, high-quality kids' supplement. They combined a complete multivitamin with 600 IU of vitamin D and fish-sourced DHA and EPA omega-3s into a tasty gummy free of gluten, casein, high-fructose corn syrup and artificial flavors, colors and preservatives. Of particular note: Unlike many kids' vitamins, SmartyPants went light on vitamin A. "Other companies have gotten into trouble by putting in 100% of the RDA for vitamin A," Nichols Gould says. "Parents are so happy that we put in only 20%. We all have different beliefs of what supplements can and can't do, but ours is a safe bet because everyone knows kids need vitamin D, omega-3s and a multi. Even doctors realize we're not trying to go crazy."
SmartyPants quickly drew attention from consumers, doctors, retail buyers and investors alike. "This is a fabulous product," says Melissa Kasper Shapiro, one of the brand's key financial backers. "It appealed to me as a consumer because I don't like the landscape of kids' vitamins. SmartyPants is different—no artificial anything and on the way to being non-GMO."
Smart positioning
The SmartyPants team was, well, smart in not trying to claim that gummies are the consummate solution for every family. "We'll never be the perfect product," Gould says. "But we believe that perfect is the enemy of good. We want to move the needle enough to have a small but significant impact."
To have that impact, they had to reach the right shoppers—parents who want a complete multivitamin plus a few perks in a form their kids will actually take. Within that large demographic, they first targeted dedicated natural products consumers. "The natural channel is home for us, so that's our priority," Gould says. "We started there, so we respect it. Natural products stores hold you to higher standards, and those are what we will continue to key off of."
At the same time, they also wanted to serve parents who maybe aren't huge fans of Flintstones vitamins but don't have a full grasp on healthier alternatives. "People who take New Chapter every day may not need us," Nichols Gould says. "But those who take a $5 multi are being left behind. We wanted to give them something they could understand and that would be of the best quality."
That niche wasn't crowded. "I don't like the ingredients in many drugstore vitamins, and I've seen nothing on health food store shelves that crosses the boundary between natural and mass," Kasper Shapiro says. "SmartyPants has the capability to be a mass product but also be right at home in health food stores."
Launching a kids' product first proved to be smart positioning. "If people can trust us enough to give SmartyPants to their kids, the groundwork has been laid," Nichols Gould says. Seeing success with its Kids Complete line, SmartyPants expanded to an Adult Complete and eventually a Weight Management Complete.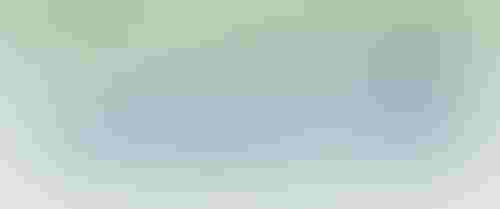 It's all about the brand
SmartyPants understands the art of branding. "Brands should be shorthand for what people know you stand for, and that just didn't exist in vitamins," Nichols Gould says. "People say they take a vitamin D or omega-3, but they almost never say the brand name. Oftentimes, they don't even know. I want someone to say, 'I take SmartyPants.' And I want others to know what she means."
Using bright colors, cheerful fonts and a winking owl as its mascot, the company crafted a look that's upbeat and fun yet not overly cartoonish. "This seemed like a real opportunity, so we invested heavily in the way things look," Nichols Gould says. "Packaging shouldn't be ugly, confusing or so information-dense that you miss the joy. The science is serious, but that doesn't mean you have to take yourself too seriously."
"They've obviously had fun with the brand," says Jeff Hilton, cofounder of BrandHive. "But SmartyPants actually has a lot of substance. They really thought the formulas through, so there is a lot of sophistication here besides being very, very approachable."
Most importantly, the company seeks to artfully and accurately convey the information parents really look for. "There is so much noise and confusion in this category," Kasper Shapiro says. "It really needed someone to distill all that information and get to the heart of the message."
SmartyPants also receives kudos for the messagning around the launch of its adult products. "SmartyPants is the first brand to take a legitimate shot at positioning gummies for adults," Hilton says. "I do see other adult gummies out there, but they're more of a kids' play that adults can take too. SmartyPants is saying, 'Yes, these are gummies, but they're a legit supplement that's okay for mom and dad.'"
Financing the growth
Of course, it takes serious cash to make something like SmartyPants happen. The company teamed with CircleUp, a crowdfunding platform linking investors to up-and-coming consumer brands. "CirceUp was appealing to us because we're web and tech entrepreneurs, so it let us reach investors we didn't already know," Nichols Gould says. "We got to meet with 50 investors in one phone call. That's huge for entrepreneurs with tiny teams."
The partnership paid off. With two successful rounds of financing, SmartyPants raised a total of $4.7 million, becoming one of the largest total raises CircleUp has facilitated. "A significant number of initial investors participated in the follow-up round," says Katie Fitzgerald, business development manager at CircleUp. "That doesn't happen, not to this degree, if the company doesn't communicate well with investors."
Communication is what kept many investors on board. "Some companies take the money and run," Fitzgerald says, "but Courtney and Gordon saw the importance of providing investors with feedback. They kept them in the loop on business performance, sharing their vision for the next few years and being proactive, not just reactive, when investors had questions. This makes investors feel tied to the business and more likely to invest in future rounds. It also helps build good future relationships for the company—it would be a waste to ignore that post-close."
Future plans
Going forward, SmartyPants plans to continue expanding distribution. The company just landed in Duane Reade and is talking with Emerson Ecologics in the practitioner channel. "We're also just starting to expand overseas," Nichols Gould says.
SmartyPants may add more products too, including prenatal vitamins, but won't likely stray too far from its base. "We're not going to make a vitamin E, a vitamin D and so on," Nichols Gould says. "The world has too many single-nutrient supplements already."
The company will also continue working closely with Vitamin Angels. "We had a partnership with Vitamin Angels even before our product came out—it's core to who we are," Nichols Gould says. "We set a goal to help a million kids within five years, and we're going to hit that way ahead of time."
Hilton, among many others, believes SmartyPants' future is bright. "I've been thinking a lot about functional foods, and certainly gummies are a delivery form that resembles food," he says. "Functionality comes through in SmartyPants, and it's really timely. It's the way of the future."
Subscribe and receive the latest updates on trends, data, events and more.
Join 57,000+ members of the natural products community.
You May Also Like
---
Sep 20 - Sep 23, 2023
Natural Products Expo East is the East Coast's leading natural, organic and healthy products event.
Learn More