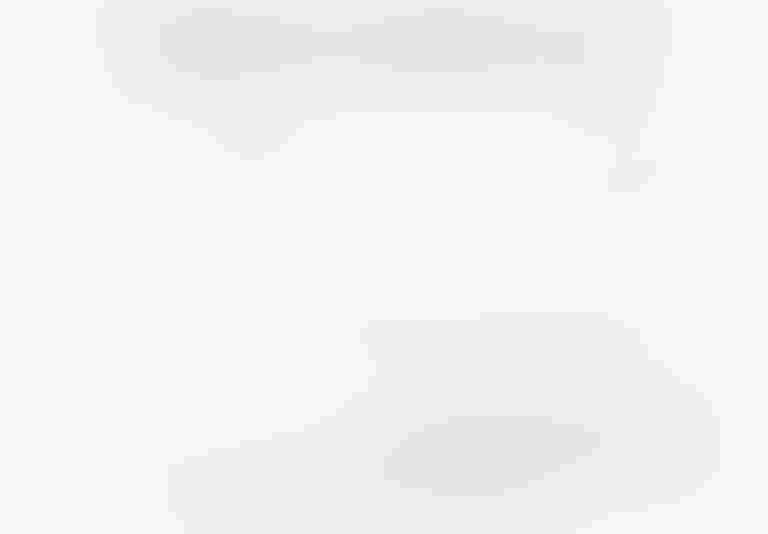 Reeling from two lost economic decades and the devastating earthquake and tsunami of 2011, who would fault Japan and its citizens from losing some faith in their economy and politicians? Enter "Abenomics"—when Prime Minister Shinzo Abe was appointed for his second term in December 2012, he instituted a program mix of inflationary measures, government spending and growth stimulation designed to re-energize the Japanese economy.

Functional claims for foods
In January, the Abe Cabinet launched regulatory reform councils aimed at structural improvements to the Japanese economy. Approval of functional claims on health foods is among the top priorities to be discussed, with a goal of reducing medical expenses and promoting economic development. The Council of Regulatory Reform focuses on 38 themes as growth strategies. "Approval of functional claims for health foods" is included as one of these objectives, and the Ministry of Consumer Affairs Agency, the authority for food labeling in Japan, officially announced that the authority would refer to US dietary regulations and DSHEA as a model. Under the current Japanese health foods' regulatory framework, the authority prohibits products from indicating health or functional claims of health foods, with exceptions for FOSHU and FNFC to be described below. The Japanese health food industry supports the direction of this reform and is fully cooperating in the debate.
Historically, Japan was a pioneer in the science of functional foods. The concept of functional foods was born in Japan in the 1980's and Japanese authorities, mainly the Education Ministry (now the Ministry of Education, Science, Sports & Culture) actively supported a number of researchers to study the functionality of foods. Results included three main functionalities of foods defined in the White Paper on Health & Welfare published by the Ministry of Health in 1987, and the term "functional food" was then used for the first time. In 1991, the government launched an approval system for functional foods as Foods for Specified Health Uses (FOSHU).
Since this pre-approval system began, a number of FOSHU products have hit the market. In just the last decade, the number of approved FOSHU products increased by more than threefold. However, the market size had grown only 20% by 2012 and the approved health benefits consist of only 9 categories to date, including digestive health, lowering triglyceride and cholesterol levels, maintenance of healthy blood pressure/sugar levels, bone health and dental health. And this has not changed for almost a decade.
Foods with Nutrient Function Claims (FNFC) is another category for products with approved health claims for products with 12 vitamins and 5 minerals. The approved health claims are unmodifiable and include an upper and lower limit for each nutrient. Other products containing amino acids, herbs and specialty ingredients are treated as "so-called health foods" and almost no claim can be made.

Implications of reform
The new functional claim system is applicable not only for dietary supplements—Japanese do not use "dietary supplement" but the term is applicable—but also for processed or agricultural foods. This is perhaps the most innovative part of the reform.
Here are a few potential highlights for regulatory reform in the area of "so-called health hoods":

•    New labeling of functional claims on so-called health foods and processed or agricultural foods including the ingredients that have health benefits
•    Distinguishing dietary supplement and unauthorized drug regulations by the form of product
•    Publicizing the range of general foods that are not subject to regulation as unauthorized drugs
•    Easy and clear labeling for consumers
•    Streamlining and accelerating the authorization of FOSHU
•    Expanding the range of FNFC However, there are still many considerations at play. First, there is no legal definition of dietary supplement or health food in Japan. Consumers are often confused by a product's true intentions with regards to health and wellness. Secondly, most of the claims for FOSHU and FNFC products are structure-function claims such as—"This product contains indigestible dextrin, which helps digestive health" or "Vitamin C helps to maintain skin and mucosa health and has antioxidizing effects." However, if two products hold the same claim—one a government-approved claim and the other not—which is better for consumers?
Safety concerns are among the most important historical considerations for dietary supplements. In Japan, the Ministry of Health, Labor & Welfare suggests supplement manufacturers process products in a health food GMP-compliant factory, but this is not an obligation. As in the US, Japan has two different authorities responsible for the safety and true labeling of health foods—the Ministry of Health, Labor & Welfare is responsible for public health, safety and quality standards, but the Consumer Affairs Agency is responsible for the labeling of foods, notification, application, evaluation, advertising review and approval of foods with health benefits. Organic food labeling is controlled by the Ministry of Agriculture, Forestry & Fisheries of Japan. Applicable laws and regulations related to health foods vary depending on their labeling, advertisement, quality or manufacturing.
Despite these obstacles, the new regulatory framework could prove a revolutionary event like the industry has never seen before. But it should be implemented in an appropriate manner. The aim of this eased policy is to revitalize the domestic economies and reduce the rapidly-increasing healthcare costs in Japan's aging society. If this reform ultimately follows a DSHEA-like model, it will surely bring some of the same opportunities and concerns that US dietary supplement manufacturers have experienced in the last two decades.
If the Japanese authority makes manufacturers and distributors of health foods responsible for the safety and quality assurance of their products as well as the substantiation of functional claims, companies should invest more on manufacturing and research and development in order to create products that promote real benefits and lead market growth.
So what's the next step? The Council for Regulatory Reform announced that it will create guidelines by the end of March for execution by the end of 2014. There is little time left in this process, and the industry would be wise to stay involved at each and every step.

Global Nutrition Group (GNG) is a strategic consulting firm specializing in dietary supplements and functional foods. GNG has conducted more than 250 projects across the globe and across the nutrition industry value chain. Contact them at [email protected].
Subscribe and receive the latest updates on trends, data, events and more.
Join 57,000+ members of the natural products community.
You May Also Like
---