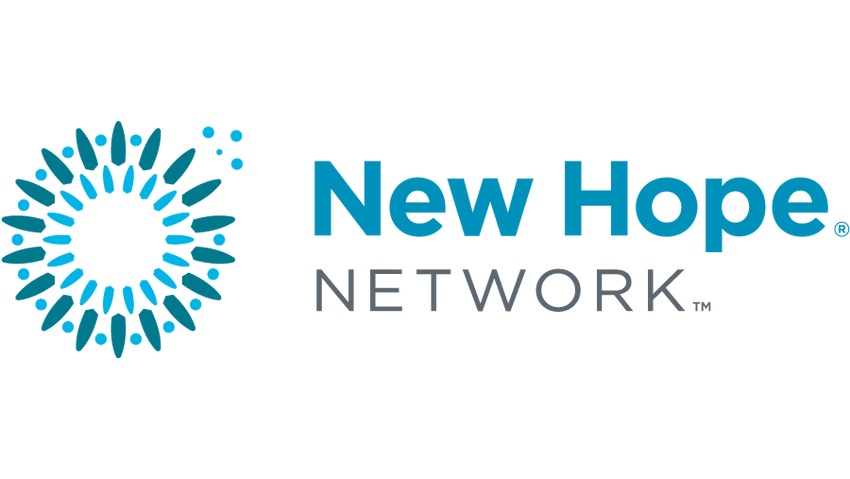 The adage in journalism has always been "follow the money," but the business wisdom in the pet nutrition industry might be "follow the human." More than ever, people buying natural & organic for their table are buying natural & organic for their pets. You can buy oatmeal cookies packed with flax for your kids, and what used to be a plain doggie treat is now made functional with vitamins or glucosamine. Kale is the superhero of the moment in healthy cooking circles, and it's a nutritional powerhouse in Brad's Raw 4 Paws.
"Pet follows human," says pet product marketing consultant Chuck Latham of Chuck Latham Associates. "If there's some new product on the human side, somebody's going to copy it and move it over." That human-to-pet jump appears to be happening faster than ever, with natural & organic as a strong tailwind. While U.S. pet food sales climbed to $21.8 billion, a 4.7% annual increase, much of that growth came in natural, organic, premium and superpremium categories. NBJ figures show natural & organic pet food growing at 13.5% in 2012 with projected growth in double digits for the next five years. Meanwhile, bargain dog food sales are in decline.
"Because of the growth of natural and other superpremium pet foods, the growth of much of the traditional cat food and dog food has been relatively flat," says Joel Adamson, a senior consultant with Brakke Consulting, a Dallas-based firm serving the animal health and nutrition industries.  In contrast, NBJ talked to one organic treat producer who boasts of a "tenfold" sales jump since January. At 9.5% growth from recent SPINS data, pet food sales through the natural & specialty channel more than doubled the overall industry growth rate. According to the American Pet Products Association, the share of dog owners purchasing natural food went from 8% in 2006 to 18% in 2012. That trend is unlikely to slow, Adamson says. "I don't see any barriers to that growth at the moment. If anything, with the economy strengthening, I think that it will continue to accelerate."
Smaller is better
Industry experts present a variety of theories on what drives the rise of natural pet products but all of those theories include the words "family" or "humanization." In a 2012 Harris Interactive poll, more than 9 out of 10 dog and cat owners said they consider their pets family members. The American Veterinary Medical Association (AVMA) 2013 Pet Demographic Handbook pegs it at 63% with a tiny 1% sliver identifying their pets as "property." "People feel about their pets as they feel about members of their family. They want to preserve and maintain their pet's quality of life accordingly," says Bill Bookout, vice president for sales at Kemin and the founder and past president of the National Animal Supplement Council (NASC). Pet owners' evolving ideas about their own diets lead to changes in their pets' diets, Bookout theorizes. "We canstay alive if we eat fast food every day, but we can't stay healthy," Bookout says. "The quality of life is not going to be there."
The trend is certainly nothing new. Pet Business editor Mark Kalaygian recalls the massive melamine recalls of 2007 as "a watershed moment in the growth of the holistic natural pet food movement." But in a year when Sprouts Farmers Market is the fastest growing retail chain in the country and Whole Foods has 50 new stores in its pipeline, that movement has clearly hit the mainstream. The market is only beginning to be tapped, Kalaygian says. "If you look at the percentages, it's still under 20% of pet owners who are actually feeding their pets natural foods. That, to me, means there is a lot of room for growth."
That doesn't make it easy pudding for larger companies muscling in for their spot at the dog bowl. The consumer perceptions surrounding words like "natural" can complicate the market for big companies often seen as the antithesis of the organic movement. "People hate the big conglomerates," says DogFoodAdvisor.com founder Mike Sagman. The Wall Street Journal headline for a February story on troubles at pet food giant Hill's was blunt: "Sales Decline for Science Diet Line as Dog and Cat Owners Increasingly Value Marketing Pitches Like 'Natural' and 'Wild.'"
This aversion complicates the M&A environment, but not enough to slow the pace. Del Monte bought Natural Balance from VMG Partners in May, and a year earlier, Castor & Pollux was scooped up by Merrick, which itself had been acquired by Swander Pace in 2011. The shadow of the major conglomerate doesn't seem to blot out the natural glow that the smaller brands built. P&G may own Natura, but they left the brand in its niche. "They have not slapped the Iams brand on Natura," Adamson says.
According to Sagman, whose DogFoodAdvisor site has become a social media nexus for concerned pet owners, image control in an acquisition can be an almost insurmountable challenge. Word spreads quickly among pet owners passionate about their furry family members. A small company's backstory quickly gets lost in a big corporate portfolio. "Nobody has figured that out," Sagman says. "Marketing experts should really be focusing on that."
That "smaller is better" perception leavesroom for new companies to move into the pet nutrition space and for medium-size companies to eat into large company sales, says Latham. Much of that happens in the aisles of the independent and specialty pet stores, especially the independents where customers are more likely to develop a relationship with the owners. Pet owners are not buying food for livestock. They're buying dinner for a family member. "They're looking for the unique brand that you're not going to find in PetSmart or Petco," Latham explains.
Grain-free, China-free
That quest for the unique and new has opened up sub-niche markets inside the natural & organic niche. Grain-free/high-protein is one of the biggest. The raw sub-niche is growing, and freeze-dried raw foods are making pet owners more comfortable going raw. "Rotational" feeding is gaining traction with the message that pet owners should feed their dog different sources of protein: chicken on Monday, lamb on Tuesday, beef on Wednesday. An exhibitor at last month's SuperZoo trade show in Las Vegas was pitching kangaroo meat.
It's unlikely consumers are ever going to see kangaroo kibble at Walmart (though celebrity chef Rachael Ray has a Nutrish "Zero-Grain" line on the mega-retailer's shelves), but Latham says the pet owners anxious to stay updated on nutrition trends will always seek out the specialty and independent stores.
Pet nutrition startups see that, and chase it. "The independent retailer is a vital point in this industry," Latham says. "You take it in there, you grow it and you move it at some point in time to the bigger box." For companies seeking to build relationships with pet owners, Latham's firm deploys smiling brand representatives into the specialty and independent pet stores. "I think that the manufacturers out there realize you have to have somebody in the store talking about their product line and how your food is better than somebody else's. Nutro and Blue Buffalo raised that to an art form."
 James Crouch, who took his Colorado-based Bixbi pet treats into independent stores, says pet nutrition companies may need to retool their message. "The consumers are getting more and more educated," Crouch says. An unassailable supply chain has to be part of the message. "We spent a lot of time with our branding and relationships, and really trying to make sure people knew there was a huge difference"
That rising level of knowledge and access to information on the internet can play well for smaller companies like Bixbi. When Nestlé Purina recalled Waggin' Train and Canyon Creek Ranch dog jerky after New York inspectors detected traces of antibiotic residue in the China-sourced chicken treats, word spread instantly in his target market and Crouch saw Bixbi sales "explode." "Once that kicked in, demand has been completely off the charts."
The educated consumers Bixbi courts responded to the "human-grade" message and the "100% USA Made" label splashed across the Bixbi package. "USA" becomes key. While there are now grain-free and gluten-free pet foods, a "China-free" label could easily eclipse both for many customers. People see "China" and they remember melamine, lead paint on toys, and any number of scary headlines about spotty inspections and lax enforcement. "Where the ingredients are coming from seems to be the hottest topic," Kalaygian says. "What they want to know is whether the manufacturer really has control."
Supplement vs. treat
Pet supplement makers face a different wave in the holistic tide. AVMA reports that the number of veterinarian visits has declined, but the sales of supplements continue to increase—owners are diagnosing their own pets. NBJ pegs the animal supplement market at $1.8 billion on 7% annual growth with specialty pet store chains (13% growth) and internet (13%) enjoying the strongest channel growth and mass market retail the weakest (2%). Supplement makers must contend with an ever-increasing array of functional treats, however, with more and more of those products boasting health ingredients. Crouch's company started in traditional supplements, but he is following the customers. "We're probably at about 60/40, treats to supplements," he says. "I'm anticipating in 12 to 18 months, we'll be 90% treats."
It should be noted that predictions in the treat market can be challenging. Dog owners might change their dog's food four times in the dog's life, but they'll grab a treat by the cash register on impulse. This year's hot treat could be forgotten two years from now. Kangaroo is so 2013.
The human to pet product cycle may be behind some of the growth in treats as well. Call it the "Vitaminwater effect." Supplements are becoming treats and snacks for humans too. Gummy vitamins that were for kids are now consumed by adults. Vitamin-packed strips that melt on your tongue are seeing above market growth, and manufacturers of alternative delivery formats are the darlings of Wall Street. So, while animal supplements were up a healthy 7% 2012, the future is unclear as functional treats strive to steal share.
It is clear that the line between supplement and food has been blurred, a development that leaves the consumer confused, says NASC President Karen Howard. "This nuance about what constitutes a functional treat? I don't know where that's going," she says. To earn a NASC seal, supplement makers go through a GMP audit and register with a national adverse event reporting system. "For years, Petco and PetSmart have relied solely on companies that are relying on products that have the seal."
It can be difficult for a functional treat company to meet the requirements. Howard says that when NASC member companies move into the functional treat space, the Council can offer them limited guidance. She personally avoids functional treats for her dogs. "Most of the treats would not qualify for the NASC seal. Its intended use would have to be for a structure-function claim, and it would have to be a dosage form to support that claim." Owners might not consider treats in dosage terms.
Adamson sees the same concerns. "Under the current regulatory landscape, everything you give to a dog or a cat is classified as a drug or as food, but when it comes to functional treats, it's difficult to define the products as either. In addition, dosing functional treats is difficult for pet owners." That may be part of what is keeping Big Pharma players out of the pet supplement market. "The pharma companies have limited their entry into the OTC animal supplements world at least partly because there have not been defined regulations to guide them."
Bookout does think NASC has a role to play in functional treats. NASC is focused on consumer education, "so pet owners can make informed decisions." Bookout and Howard agree that probiotics are the next growth area for animal supplements, and Bookout believes that because specific strains of probiotics can be patented (so companies control the IP), consumers may see more studies with bona fide results. "You have to be careful of the claims still, but you can have research that substantiates the benefits," says Bookout. That patentability could bring more big companies in. "Purina does have a probiotic," he notes. NBJ sizes the pet supplement market targeting immunity at $78 million in 2012 sales, and gut health at $111 million, both experiencing double-digit growth.
Paal Gisholt has watched probiotics catch fire at SmartPak, the equine supplement company he founded in 2000. Sales of the SmartDigest Ultra have increased by "300% year over year." He attributes part of that to a guarantee that SmartPak will reimburse horse owners if their horse requires surgery for colic, a gastrointestinal condition that can be fatal. Surgical correction can cost $7,000 and up, but SmartPack has paid out less than modeled predictions. Gisholt
expects more probiotic formulations to be a bigger part of SmartPak's future. "Probiotics are growing faster than the rest of the business," he says.
Though Gisholt considers SmartPack's line of dog products a small sideline to the equine business, he notes that the horse world has a strong trend in common with the household pet demographic—aging. Horses that were put down when joint and other ailments developed are now kept alive. "It's good news for those horses," Gisholt says.
It's certainly good news for Gisholt's SmartFlex Senior and other animal supplements aimed at aging pets. Nearly 14% of dogs and 20% of cats are 11 and older, according to AVMA. They're also heavier. The past five years have seen a 37% increase in overweight dogs and a 90% increase in overweight cats, also according to AVMA. The founder of the Association for Pet Obesity Prevention has been quoted saying, "We've made fat pets the new normal."
Obesity and aging could be the latest manifestations of pets following humans. Fatter, older Americans have fatter, older, "humanized" pets. If Fido and Fluffy are family members, their "pet guardians" are going to want to keep them healthy. A NASDAQ report on "How to Invest in the 'Graying of America'" highlights pets as an investment opportunity with lonely seniors depending on pets for companionship.  All of this may paint a bright picture for pet supplement and natural & organic food manufacturers. A first-world pet paradigm that can accommodate a dogs-only ice cream truck and "Farm to Fido" CSAs delivering organic food for pets can accommodate plenty of profit.
Private-equity investors are not blind to this. Alliance Consumer Growth invested in Kriser's upscale all-natural pet boutique chain last year. BarkBox—a natural treats doggie care package subscription company raised $5 million in funding this year from private-equity investors and has 35,000 customers paying $19 a month. A bullet point on the Swander Pace site puts it plainly: "Natural/holistic pet food segment is growing faster than the overall category due to overall health and wellness trends and the increased humanization of pets."
So the pets might be following the
humans. But the humans? They're still following the money.
Subscribe and receive the latest updates on trends, data, events and more.
Join 57,000+ members of the natural products community.
You May Also Like
---