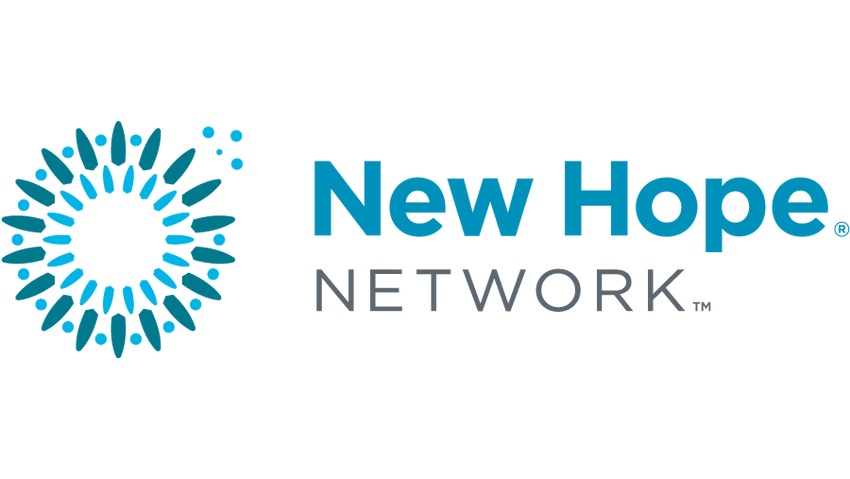 Tropicana Essentials Immunity Defense OJ
Select image to enlarge
Avian influenza, aka bird flu, dominated the news this fall with daily updates as it advanced along the migratory pathways of wild birds. Following the flight paths, public health announcements proliferate with pronouncements of disease, danger and safety protocol. Like living in an earthquake zone, we can be prepared but really don't know whether to expect a nuisance rattle or devastating destruction. Print, TV and Internet news abound on the possibilities of bird flu transmission to humans and the disease implications.
At this stage consumers are undergoing major public health education on the topic, and displaying a standard U.S. consumer laissez-faire reaction. Not unlike U.S. consumer reactions to BSE and GMO issues, the response to date seems appropriate. The education process is invaluable and advances consumer knowledge about basic disease transmission and good health practices during winter months of increased contagion from the usual varieties of colds and coughs.
This cold season will probably see some improved due diligence in limiting contagion through exposure and better hygiene and etiquette. This will be a welcome improvement as a normal year brings approximately 36,000 deaths from influenza and respiratory infections, over 200,000 hospitalizations, and 5-20% of the population contract the flu.
More importantly, an opportunity ripe for exaggeration and exploitation needs to be carefully monitored and managed by responsible marketers. Consumers will have wants and needs that products can and should address during challenging times. Most critical is the delivery of accurate, understandable and helpful information on product labels and promotions. Expected behavior will fall within three classifications: 1) Informed, with avian flu remaining in the bird population; 2) Alert, with avian flu mutated to human transmission somewhere distant; and 3) Anxious, with avian flu in the local population.
Status Quo: The Informed Consumer
The Informed stage is the present situation, and perhaps it will be a plateau stage for this year and the future if the virus does not mutate for human infection. Consumers will be diligent with their colds and show greater concern to protect themselves from other sneezers and coughers and those displaying obvious signs of fever and illness. Tissues, wipes, and hand washing will be popular. FDA pronouncements that bacteria resistant personal care and cleaning products are not tangibly beneficial will be understood, but these additives will remain popular with many. Use of these products, plus added diligence for hand washing and hygiene, will also demand more skin moisturizing in winter.
Likewise, FDA advice to consume more fruits and vegetables rather than supplements to achieve a healthier immune system will be heard but not completely heeded. It will be necessary to alert zealous consumers to upper limits on critical vitamins and minerals such as vitamin A, zinc and selenium if consumed to excess over time. Marketing opportunities exist in delivering products in tasty, convenient formats that follow, not exaggerate, the public health messages.
Immune-enhancing foods and beverages will increase in popularity, which typically peaks in winter as evidenced in the chart of 's immune enhancing orange juice over thTropicanae past several years. As consumers seek more convenient sources for fruits and vegetables as the preferred antioxidant sources, they will turn to juices, enhanced waters, teas, soups, jellies and salads as food sources for these nutrients. Convenient pre-cut raw and processed canned fruit and vegetable snacks will be sought. Fruit-enriched yogurts, bars, baked goods and breads will be popular. Enough mainstream public health education in the media will preclude the need for health claims or language risking over-promise and FDA scrutiny. Simply citing the presence and amount of fruit and vegetable or antioxidant fortification will be enough for consumers interested in this method of immune enhancement through healthier dietary habits. Citing vitamins and other valued ingredients in terms of their food quantity reference will be a successful and welcome communication device for consumers (e.g., "contains as much vitamin C as one orange"). The trinity of taste, convenience and nutrition will continue in balance.
Consumers on the Alert
The Alert phase will bring escalated advice and instruction via the popular media, including daily updates on spread of avian flu and successful methods of avoidance and curtailment, no matter how distant the outbreak and how unfamiliar the consumer customs. Visuals will abound of distant populations wearing respiratory masks and gloves in public, especially employees at retail, in public spaces and healthcare personnel. U.S. consumers will become more aware and less tolerant of those ill, and concern will focus on keeping oneself and one's children well. Not to escape contagion but to escape suspicion, especially any inclination to be sent home from the school or work environment. Consumers will see this as undeserved personal banishment and will be much more motivated to eat for health, stay hydrated and alleviate any cold symptoms.
Healthy food products, such as those mentioned for the Informed stage, will continue to be popular, as will use of OTC and food enriched products that alleviate symptoms: cough drops, lozenges and hard candies, teas, dissolving strips, and steamy beverages that suppress coughs, tickles, hoarseness and sneezes. Traditional lemon, citrus, cherry, honey, licorice, menthol and such flavors will offer the perception of relief. These flavors may be offered in "twists" with more familiar flavors to assure taste and perhaps project a sense of flavor and functionality. Lesser-known herbs and even homeopathic preparations will become familiar to a much larger population. Multivitamins, already recommended as a complement to the diet, will seem more necessary to a much larger group. Versions that are more palatable, chewable, and in a larger range of delivery forms will become popular, especially to increase compliance with children and seniors who may eschew swallowing large pills.
People will carefully keep hands clean and will enter public spaces with more caution. Internet and web conferencing alternatives will gain popularity. Delivery services will flourish. Individuals will avoid travel for fear of exposure, quarantine and illness away from their healthcare provider. Retailers will insist on employees practicing good hygiene, and larger stores may install thermagraphic sensing bars at their entrance to preclude individuals with elevated body temperatures from entering. As occurred with SARS, it will be imperative to assure consumers that the store's environment is safe.
At-risk populations, such as young children, immune-compromised people and the elderly will become more vigilant and anxious at this stage and will segment with their more urgent anticipated needs. Vaccines should become available at this stage, and they will create bimodal assurances about one's vulnerability— either protected or unprotected. Both groups will seek additional protection through diet, hygiene and diligent avoidance, but the unprotected group could feel an even greater sense of vulnerability.
Getting Anxious
As we move into the Anxious stage where there are local outbreaks, no matter how controlled, the following concerns will surface. Retail and public environments will need assurance they are protected and worth the risk of entry. Seeking healthy foods, consumers will become focused on food source of origin and traceability to areas without outbreak. Fresh fruits and vegetables will be preferred packaged and wrapped to lessen the chance of contamination. More meals will be home prepared, demanding convenient pre- and partial preparation for home consumption and carry along. Internet shopping and home delivery will challenge the capacity for fulfillment.
Respiratory masks will be prevalent in public spaces, and consumers will seek to express individuality through colors, designs, affiliations, even flavors and scents like lip gloss products. Like T-shirts and bumper stickers, Americans will look to add attitude and humor to this inconvenience with slogans and design statements. Just as yellow and other color wrist bands cut across all demographics with their messages, the masks will show similar opportunities. Elders will insist on protection and compliance, children will need added attractions to comply. Disposable non-latex gloves will also become statements. All sorts of soap and biocide products, especially disposable portable wipes, lotions, tissues and aerosols will be sought to keep one's immediate environment clean. SARS generated a strong preference for eating outdoors, such as BBQs, for social occasions providing a lower risk of exposure. Disposable silverware and dishware will be more prevalent.
Scents and flavors of citrus, menthol, mint, rosemary, eucalyptus and more generic herbal aromas will again provide the perception and psychological assurance of doing something healthier. Though consumers will understand it is a perception, and it will not be marketed with a promise for health, the consumer will seek the psychic comfort from scent and flavor just as they do now with certain scents implying "cleanliness" or "freshness" for products.
Health—Convenience—Taste
Taste, convenience and health will be the dominant trinity of food values in this decade. When in the Alert and Anxious stages, represented by increasing risk, preference for taste will remain constant, but health will boomerang for the more vulnerable populations of the young and old. Older populations will rationalize loss of taste for gains in protection. This compromise is much more difficult with youngsters and less tolerable for the healthier middle populations. Convenience will also remain important for ease of compliance, especially for the vulnerable populations of the young and old who need more caretaking. This suggests opportunities for product needs by segment, and that these needs will carry different levels of importance depending on the risk of disease.
Thirty-six thousand influenza deaths a year, as presently occur, are a great deal. To the degree the present attention to avian flu encourages healthier food choices, immune enhancement and better hygiene the spread of present colds and flu may lessen. Products that provide validity and offer convenience for compliance towards these goals will have a useful role. Responsibly matching product needs with the consumer segment, demographics and risk of disease will be critical.
Nancy Childs is Professor of Food Marketing at Saint Joseph's University in Philadelphia Pa. She researches functional foods and traveled in Asia during the SARS epidemic. Contact: [email protected]
Subscribe and receive the latest updates on trends, data, events and more.
Join 57,000+ members of the natural products community.
You May Also Like
---