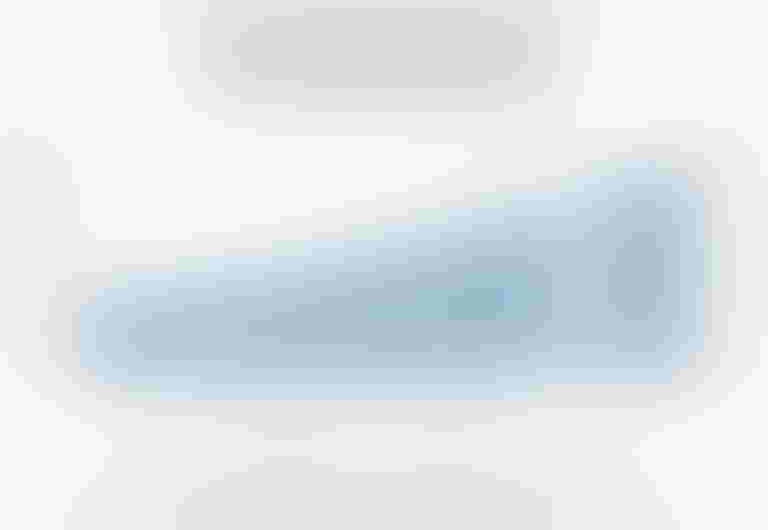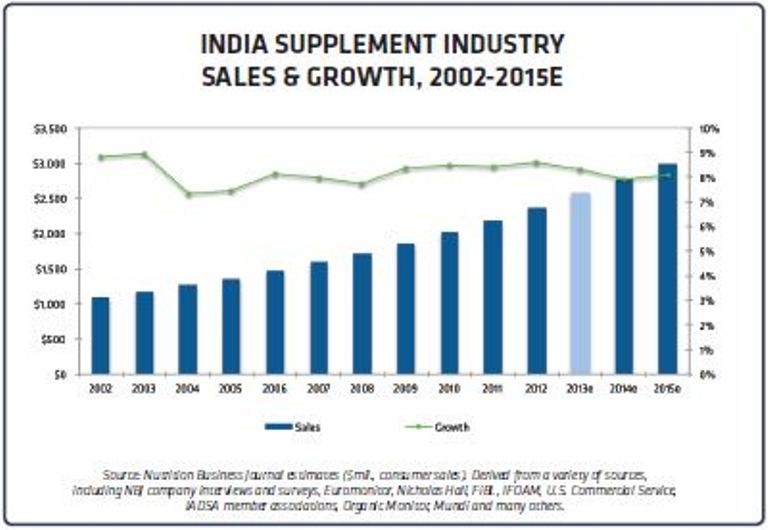 As more Americans turn to nature-based products to ensure optimum health, it only makes sense that Ayurvedic herbs would gain traction stateside. Ayurveda, the time-tested natural healing system originating in India, heralds herbs such as ashwagandha, turmeric and bacopa for their myriad health-promoting properties. But until very recently, U.S. consumers weren't all that interested. "The U.S. had not been very open to Ayurvedic products, but now the scenario is changing rapidly," says Shashank Sandu, director of India-based Ayurvedic products company Sandu Pharmaceuticals. "They have started accepting Ayurveda as a medical science, as well as the 'science of life,' which offers guidelines to cure and prevent disease and maintain health."
As proof, U.S. sales of supplements containing Ayurvedic herbs hit $73 million in 2012, according to NBJ research. Although that's just a sliver of overall U.S. dietary supplement sales, it's a 26% jump from 2011  levels, underscoring Ayurveda's rapidly rising cachet. It's about time Americans caught on to Ayurveda, says Linda Sparrow, brand manager of Planetary Herbals and member of the American Herbal Products Association's (AHPA) Ayurvedic Products Committee. "For years, I've envisioned the inevitability of a growing interest in Ayurvedic herbs and formulas," she says. "As we become more concerned about staying well in a challenging world, we're embracing the idea that illness is more than a symptom. Traditional Ayurvedic medicine has 5,000 years of known success. Ultimately, all of that wisdom was bound to surface."
Rajiv Khatau, director of LODAAT, a nutraceutical and pharmaceutical firm based in Chicago, is seeing this surging consumer interest firsthand. "Demand for Ayurvedic products is absolutely increasing—110%," he says. "Even if many Americans don't understand the Ayurvedic processes of making these formulas, they're getting the science behind them. They're getting the whole spirituality thing too. Since Ayurveda is classified under the National Center for Complementary & Alternative Medicine, more research is being done, and the media is paying more attention to it. Dr. Oz mentions curcumin, and everyone jumps. We haven't reached the tipping point, but every year, awareness becomes greater."
What & why we buy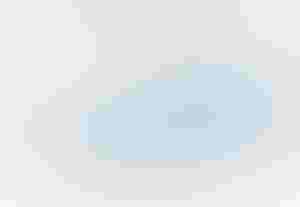 According to SPINS, the top-selling Ayurvedic herbs are triphala, turmeric and ashwagandha. Sparrow says ashwagandha has become wildly popular because it helps with both stress and energy, while consumers like triphala for intestinal health and turmeric for antioxidant support and optimal inflammatory response. Additional herbs are also gaining attention. "Bitter melon is being used for normal blood sugar levels and bacopa for enhanced mental alertness, memory and focus," Sparrow says. Khatau adds a few more to the hot list: holy basil for immunity, fenugreek for healthy cholesterol and blood sugar levels, neem for skin health, and muesli for vitality and sex drive.
Interestingly, these buying patterns fall right in line with a larger supplement trend: condition specific. Since U.S. shoppers increasingly want formulas that address specific areas of health, individual Ayurvedic herbal products are ripe for cherry picking. In fact, industry insiders say that Ayurvedic formulas sell better at retail when grouped with other products in their respective categories than when placed in a specific Ayurveda section.
Also worth noting, much of this recent demand is coming from new-to-Ayurveda consumers, rather than from Indian Americans who may have more experience with these herbs. "The U.S. natural products industry hasn't had much crossover with traditional Indian markets," Sparrow says. "Domestic Indian markets find ways to bring in products directly from India at very low costs and then pass those savings on to their customers. Therefore, it's challenging to sell products into that community because there's no incentive for them to pay the higher wholesale costs."
Similarly, she says non-Indian shoppers in the U.S. tend to take greater comfort in buying well-known domestic brands that they can discuss with retailers and research online, rather than going with India-sourced herbs.
Outside the US
The U.S. isn't the only market experiencing an Ayurveda explosion. Khatau says there's also a big push in Germany, Switzerland, France and other Western European nations where natural products are already ingrained into the culture. In October, he presented on herbal extracts and manufacturing methods at CPHI Worldwide, the world's largest pharmaceutical ingredient expo, held in Frankfurt, and received an overwhelmingly enthusiastic response.
Emerging markets such as China, Vietnam, Singapore, Mexico and South America also look promising. "Ayurveda may be new to these consumers—the specific botanicals may be new—but these cultures are very familiar with herbal medicines," Khatau says. "We call them supplements in the U.S., but in other parts of world, they're considered medicines and are regulated like pharmaceuticals. They understand that these products can be comparable to pharmaceuticals in some respects." According to Sandu, Nepal, Sri Lanka, Indonesia, Russia and the United Arab Emirates are also showing great promise, as are Canada and the United Kingdom.
So what's the impact of this heightened interest in Ayurvedic herbs? For one, it has matured the market very quickly. "There's been a paradigm shift in the herbal market from crude herb supplies to finished products trading," Sandu says. "This is a positive sign—it means that the global market is accepting herbs in the form of finished formulations and drugs."
Not surprisingly, this juicy market has attracted new ingredient suppliers and finished products companies looking for a slice of the action. Some may be reputable, but others may be less so. "There are definitely more companies popping up," Khatau says. "Thousands of companies sell curcumin, aloe and ashwagandha, but few actually know where these ingredients are grown, how they're extracted and whether they will work." Many big pharmaceutical firms are also giving Ayurvedic herbs a serious look. "Pharmaceutical companies always want to dig deeper and find new molecules, and now they're looking to botanicals as the next big thing," Khatau says.  
The competitive advantages for Ayurvedic companies—Himalaya Herbal Healthcare, Organic India, and Ixoreal Biomed are a few more
experienced names in the space—are much as you'd expect: doing the science, successfully navigating regulatory frameworks, sourcing quality ingredients and sustainable manufacture. Whether they're ingredient suppliers or finished products manufacturers or both, these companies know that their customers want quality and will continue to demand it. "Most CPG companies are very smart and want to see data before putting their name on a product," Khatau says. "As a science-based organization, we always check for proof that growing and manufacturing processes are consistent with Ayurveda and with science." Says Michael McGuffin, AHPA's president: "Indian suppliers that do testing and botanical identification to offer the highest quality herbs are most likely enjoying sales boosts."
But is the uptick in demand for Ayurvedic ingredients and finished products putting the squeeze on the herbal supply chain? Surprisingly, nobody really thinks so. Quality, not quantity, remains the real issue. In fact, Sparrow says demand for these herbs may open doors for new cultivation opportunities that will actually extend supply. "A focus on traditional medicine may mean herb cultivation by communities that need to participate financially in the world," she says. "This takes the burden off of wild plant populations and protects endangered species. Plus, it spares the land from going toward some other use that's unnatural to the area and its people."
Back to India
Besides Indian herb growers and suppliers potentially benefiting, it's tricky to assess what impact this Ayurveda boom is having on the Indian market overall. Ayurveda was already so entrenched in Indian culture that the West is really just playing catch-up. "India has the Department of Ayurveda, Yoga and Naturopathy, Unani, Siddha and Homeopathy (AYUSH) as part of the federal government, which encourages the use of Ayurveda," McGuffin says. "There are signs all around that say 'an amla a day for health.'"
India also views herbal remedies differently than other nutraceuticals. They're considered drugs and regulated by AYUSH, whereas in the U.S. they're mostly classified as dietary supplements. Therefore, even though India is a flourishing market for dietary supplements, does that mean the nation will further embrace Ayurveda, something they'd already widely used?
Not necessarily. Case in point: Many of the top supplement companies in India are U.S.-born direct-selling giants such as Amway and Herbalife. However, Amway, for one, does not sell Ayurvedic products, according to a company spokesperson. But here's the other side of the coin: India's tight relationship with Ayurveda may very well be what ignites their willingness to accept other dietary supplements.
Subscribe and receive the latest updates on trends, data, events and more.
Join 57,000+ members of the natural products community.
You May Also Like
---