Beyond Meat CEO: 'Outcomes are not unexpected'
Beyond Meat CEO: 'Outcomes are not unexpected'
Alternative meat company invested in infrastructure, personnel and innovation during pandemic while knowing these moves would hurt gross margin, President and CEO Ethan Brown says.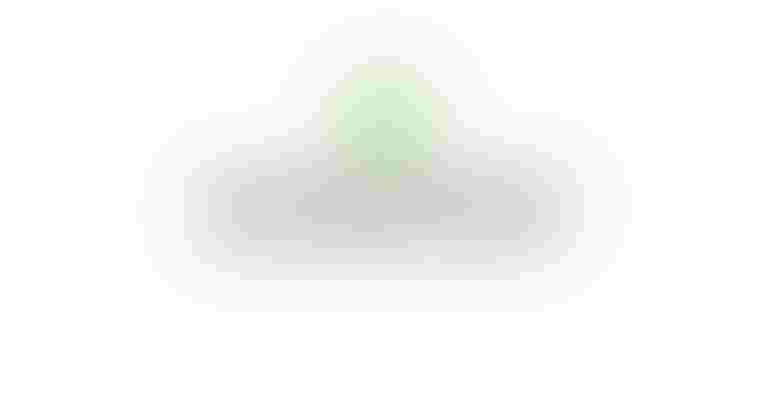 Beyond Meat Inc. invested heavily in the United States, the European Union and China over the past year so it could better serve customers and consumers when the COVID-19 pandemic eases, President and CEO Ethan Brown said during a Thursday conference call.
The company recently began shipping the newest version of Beyond Burger, which Brown refers to as version 3.0, to grocery stores. The version offers improved taste and mouth feel, as well as fewer calories, no cholesterol, and 35% less saturated and total fat compared with 80/20 ground beef. This version's B vitamin and mineral profile is similar to beef, as well, Brown said.
The one-pound pack of version 3.0 will be available at the company's foodservice partners in June, and will hit retail shelves later in the summer, he said.
That won't be the only innovation from Beyond Meat this year, though.
"We expect to introduce a second Beyond Burger patty option with fully less than half the saturated fat of 80/20 beef later this year," Brown said. "Our goal of the second patty option is to provide consumers with even greater choice, not unlike the presentation of animal beef with 80/20 and 90/10 cuts."
At the same time, Beyond Beef is launching a plant-based diet initiative at Stanford University School of Medicine in Stanford, California, to support clinically significant studies regarding the health implications of plant-based diets, he announced.
"This project will inform Beyond Meat's rapid and relentless innovation initiative, and our efforts to continue to optimize taste and health while, importantly, assisting in establishment of a publicly accessible repository of peer-reviewed data and literature on the health benefits of plant-based meats," Brown said.
The company also is investing both time and money to achieve price parity, with the goal of having at least one product category cost less than the comparable animal protein by the end of 2024. Brown specified several moves the company will make, including establishing production facilities near high-priority markets; integrating end-to-end production processes at more manufacturing locations; diversifying the pea protein supply chain; optimizing packaging; and more.
While Beyond Meat is improving production at the Pennsylvania plant it purchased last year, the company also is adding new production lines to its facilities in Columbia, Missouri. The facility in Jiaxing, China, is operating, the first outside the United States with end-to-end production, the CEO said.
These moves, while long planned, have negatively affected Beyond Meat's financial results, which company officials expected.
"Making these sizable investments during a period of serious disruption to important segments of our business impacts our operating margin and important metrics such as gross margin through higher fixed overhead. These outcomes are not unexpected and are a direct result of our belief that it makes little sense to limit our ability to capture future growth due to transient pandemic conditions," Brown said.
In March, Beyond Meat closed on $1 billion convertible senior notes offering that raised $1.04 billion in net proceeds for the company.
"This is truly a moment in time for our industry and for our brand," Brown said. "It's an opportunity to continue to lead the sector, continue to grow, and push this value proposition out into the world. And we wanted to be as well capitalized as we could within reason and position.
"I wanted to be in a position where I had the personnel, the facilities and the research and development to be the best partner they can possibly have, even as we continue to grow in our retail space."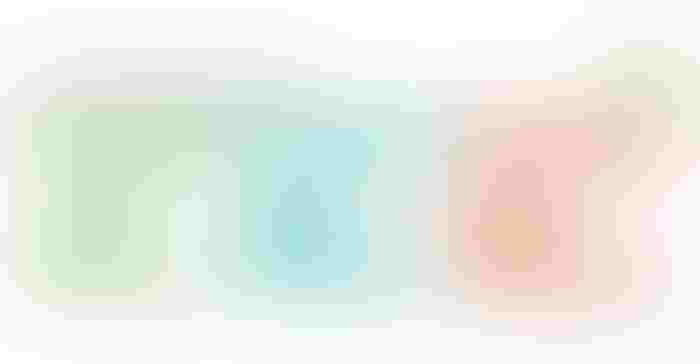 Retail sales driving Beyond Meat's revenue
The company saw revenues increase from a year ago, but experienced a net loss of $27.3 million for the first quarter, which ended April 3. For the first quarter of 2020—which included the first few weeks of widespread restaurant closures due to the pandemic—the company reported earnings of $1.8 million.
Beyond Meat reported these results for Q1, which ended April 3:
Net revenues were $108.2 million, an increase of 11.4% year-over-year.

Gross profit was $32.7 million, or gross margin of 30.2% of net revenues. In Q1 2020, gross profit was $37.7 million, or 38.8% of net revenues.

Net loss was $27.3 million, or $0.43 per common share.

Adjusted net loss was $26.2 million, or $0.42 per common share, reflecting exclusion of expenses attributable to early debt extinguishment.

Adjusted EBITDA was a loss of $10.8 million, or -10.0% of net revenues.
Lubi Kutua, vice president of financial planning & analysis, explained during the conference call that Beyond Meat's sales volume increased 14% but lower prices—from discounts and a shift in product mix to large retail packages—resulted in less revenue.
"Looking at our distribution channels in aggregate, retail net revenues increased 45% year over year, while foodservice net revenues were down 34% versus the first quarter of 2020," Kutua said. "In retail, our volume of products sold increased 52% year over year driven by growth in the number of distribution points and contribution from new products." In the U.S. and international retail channel, the price per pound was about 5% lower than in 2020, he said.
Foodservice revenue was 34% lower compared to a year earlier, as pandemic-related closures have been in place throughout Q1 2021, but just a few weeks in Q1 2020.
"We will face an easier year-over-year comparison in the second quarter of 2021, however, and therefore, expect to see year-over-year growth in our sales to foodservice customers," Kutua said. "We still anticipate that recovery in our foodservice business will generally lag the broader foodservice sector given our exposure to certain channels that have been disproportionately impacted by COVID-19."
About two-thirds of Beyond Meat's pre-pandemic foodservice business came from independent restaurants, bars and pubs; casinos; colleges and universities; sports arenas; convention centers; and other venues that cater to large groups of consumers.
"The year-over-year decrease in gross margin was primarily driven by higher transportation and warehousing costs, which reduced gross margin by approximately 350 basis points; lower net realized price, which represented a 150 basis point drag; higher depreciation expense, a 140 basis point drag; and increased fixed overhead costs, roughly a 100 basis point drag," Kutua said.
While Beyond Meat won't offer guidance for the full fiscal year, Kutua said the company expects second quarter net revenues of between $135 billion to $150 billion, a 19%-32% increase year over year.
"I'll also remind you that we intend to continue our aggressive investment agenda in 2021, laying the foundation for our longer-term growth by advancing our most critical strategic initiatives," the VP of finance said.
Subscribe and receive the latest updates on trends, data, events and more.
Join 57,000+ members of the natural products community.
You May Also Like
---