Beyond Meat sees effects of COVID-19 in Q3 earnings
Beyond Meat sees effects of COVID-19 in Q3 earnings
CVS will offer meatballs and sausages beginning in January; CEO responds to McDonald's plant-based burger news.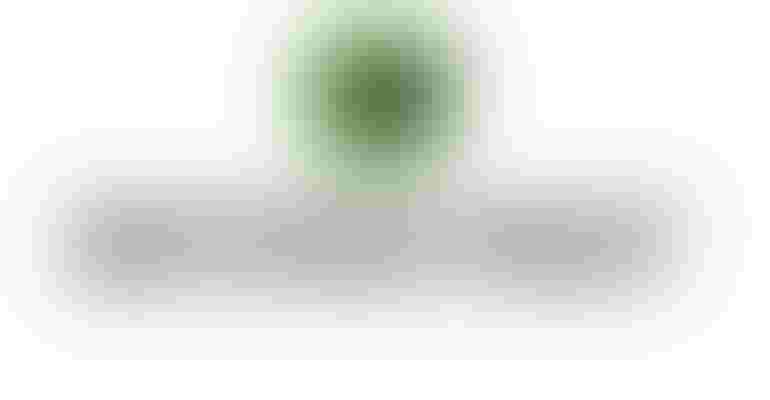 Editor's note: An earlier version of this story was posted just after Beyond Meat CEO Ethan Brown commented on McDonald's announcement of a plant-based burger and its claim that McDonald's itself developed that product. Beyond Meat says it co-created the McPlant with McDonald's. Additional comments from Brown are included below.
Beyond Meat's President and CEO Ethan Brown tried Monday to offset a poor financial report and seemingly disappointing news from McDonalds with brighter news about innovation, retail sales growth and wider product distribution.
At the end of the day, though, investors weren't as optimistic as he was.
"We continue to see solid growth in the plant-based meat category above and beyond that of animal protein. And importantly, our brand continues to outpace the category growth," Brown said.
During the third quarter, Beyond Meat experienced its second-largest quarter of retail sales, resulting in net revenues of $94.4 million. However, the company reported a net loss of $19.3 million as foodservice sales have not yet recovered from COVID-19 restrictions.
Brown touted the company's increased market share and household penetration: The brand outperformed its category, with 63% sales growth year over year, compared with 41% for the plant-based meat category, and a 270 basis point increase in market share from 2019, according to SPINS.
Household penetration grew to 5.2%, up from 2.77% a year ago and 4.9% in June. Repeat sales rates reached 51.9% in September, from 49.3% in June. Customers are buying Beyond Meat products more frequently, as well, Brown said.
The company continues to widen its distribution, as well.
Beginning in January, Beyond Burgers will be available at 7,000 CVS Pharmacy locations in the United States, and Beyond Meatballs will be available at 5,000 CVS Pharmacy stores, Brown said.
"In other words, …more households are buying our products, they're buying in more frequently. On average, they're spending more per household on our products over time," Brown said.
The company has increased distribution of Beyond Burger and Beyond Breakfast Sausage Patties at Walmart, and Beyond Breakfast Sausage Patties at Kroger, Super Target, Publix and Harris Teeter stores. That puts Beyond Meat available in approximately 122,000 retail and foodservice locations around the world, a 9% increase since June, he said.
"Our Q3 2020 results warrant careful consideration to capture full and accurate appreciation of our business today," Brown said. He explained that consumer buying moderated during Q3, which ended Sept. 26, compared with Q2, when consumers stocked their pantries, refrigerators and freezers with needed staples.
Retail sales increased 39%, but revenue from foodservice dropped 41%. While quick-serve restaurants account for about one-third of Beyond Meat's foodservice sales, the other two-thirds is from business disproportionately affected by COVID-19 and its related restrictions, including independent restaurants, bars and pubs; casinos; colleges and universities; sports arenas; convention centers; and other venues that cater to large groups of consumers, Brown pointed out.
"Although we did see a sequential improvement in overall demand from these customers relative to Q2, their total sales contribution remained well below year-ago levels," Brown said.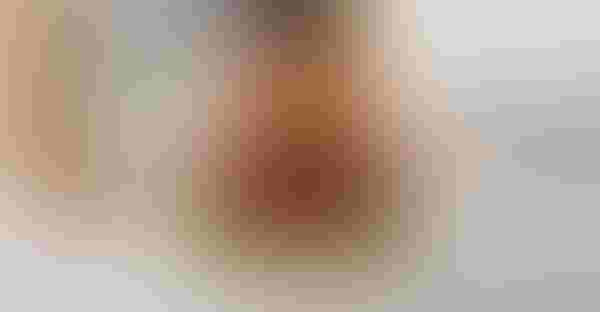 Brown slaps back at McDonald's 'McPlant' announcement
Earlier Monday, McDonald's—yes, the one with the golden arches—announced it would begin selling a plant-based burger "created 'by McDonald's and for McDonald's'," as USA Today quoted McDonald's International President Ian Borden as saying.
Borden didn't specify if Beyond Meat was involved, even though McDonald's used Beyond Meat's product to create the P.L.T. in Canada in 2019 and earlier in 2020. The news triggered a 35% drop in Beyond Meat's stock price between the market's opening and closing bells, with some recovery in after-hours trading.
In response to a financial analyst's question about the McDonald's announcement, Brown said his company's relationship with McDonald's is strong and the two companies continue to work on a plant-based burger for the chain.
"I don't want to get ahead and insert ourselves to the point where we're dominating the headlines at their Investor Day. So I respect their decision to refer to the McPlant platform in a generic sense. We are working very closely with them on a number of matters," Brown said.
Brown later clarified that he would not accept Beyond Meat's name not being on McDonald's menu. Other restaurants specify that their plant-based meat comes from Beyond Meat or Impossible Foods.
"I think given the consumer residence with our brand, and just the momentum we have with consumers, the brand that we've established, we think it deserves to be up there on the menu," he said. "We can't specify or speak for McDonald's to how we are going to be interplaying with McPlant Burger. But we clearly think it'd be in everybody's best interest to use our brand. And I would resist efforts to not use it."
What the numbers said
For the third quarter, Beyond Meat's revenue grew 2.7% from a year ago to $94.4 million.
Net revenue in the United States increased 25.4%, with retail sales revenue increasing 40.5% and food service revenue dropping 11.1%.
International net revenue dropped 45.5%. International sales revenue grew 26.7%, but food service revenue fell 65.1%.
The company also reported:
Gross profit was $25.5 million of net revenues. Adjusted gross profit was $27.3 million.

Gross margin was 28.9% of net revenues, while adjusted gross margin was 28.9%.

Net loss was $19.3 million; the company reported net income or $4.1 million in Q3 2019.

Adjusted net loss was $17.5 million, excluding COVID-related expenses.
For the first nine months of fiscal 2020, Beyond Meat's total net revenue was $304.8 million, a 52.9% increase from the first nine months of 2019. The net loss for the first three quarters was $27.6 million, compared with a net loss of $12.0 million for the same period a year ago.
The company did not provide guidance for the remainder of 2020, but Brown said he is very optimistic about where the company is headed.
Subscribe and receive the latest updates on trends, data, events and more.
Join 57,000+ members of the natural products community.
You May Also Like
---