Bragg Live Food Products' pioneering health champion, Patricia Bragg, has died at age 94
Bragg Live Food Products' pioneering health champion, Patricia Bragg, has died at age 94
A maverick with a mission, the California native leaves behind a robust environmental and holistic health legacy through namesake apple cider vinegar and more.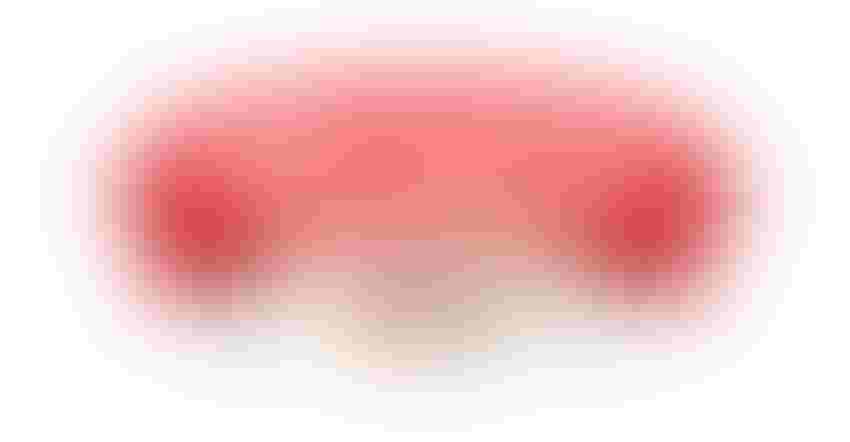 Bragg Live Food Products, LLC., is deeply saddened to share the news that spirited health food pioneer, Patricia Bragg, has passed away peacefully at age 94 at home in Goleta, California. The California native—born Patricia Pendleton on April 29, 1929, in the Bay Area—spent her childhood in the Oakland Hills and Piedmont before moving to Southern California, where she resided for the majority of her life. A true West Coast woman, she was enchanted by California's diverse topography and rich agricultural bounty at a young age. Patricia became part of the Bragg family in 1952 through her marriage to Robert C. Bragg, son of Paul C. Bragg, the founding father and original namesake behind Bragg Live Food Products. Although the marriage did not last, the enduring business partnership between Patricia and Paul grew, leading to a decades-long career for Patricia as an enthusiastic environmentalist and groundbreaking woman in wellness.
Guided by her passion for health advocacy, holistic wellbeing and nutrition education for all ages, Patricia and Paul co-hosted live lectures and radio broadcasts, appeared on their own "Health and Happiness" television show, and co-authored books promoting health-conscious lifestyle choices. A self-proclaimed 'health crusader', the bold and bubbly Patricia shared wisdom through written and spoken words: encouraging people of all walks of life to fortify their bodies and minds through intermittent fasting, breathwork and recipes centered around heart-healthy and vegetarian dishes.
While she always called California her home, Patricia was a well-versed traveler whose work took her to vibrant coastal communities such as the islands of Hawaii and Australia. She spent months abroad, sharing her forward-thinking, eco-friendly approach to holistic health with the local communities. An ever-enthusiastic businesswoman who helped build the budding family business in collaboration with Paul, Patricia established Bragg as a leading natural consumer packaged goods brand, which today is heralded for its ubiquitous apple cider vinegar.
Patricia took the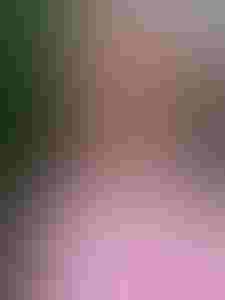 reins of Bragg Live Foods in the 1970s (exact date unknown), serving as the company's chief executive officer until her retirement in 2019, just before her 90th birthday. During her tenure, she diversified the product line and introduced numerous best-sellers that remain flagship products today, including Apple Cider Vinegar with Honey, Nutritional Yeast seasoning and Apple Cider Vinegar Drinks. A woman with an effervescent attitude and colorful wardrobe to match, Patricia could always be found attracting lines of autograph seekers at the annual Natural Products Expo West or dancing down the streets of Santa Barbara in the annual Earth Day parade in a pink cowboy hat adorned with multicolored flowers.
Ever-committed to the environment and leaving the world a better place for all, she was an avid benefactor of her Santa Barbara community, where she supported local food pantries, animal shelters and wildlife preservation efforts, in addition to naturopathic and nutrition educational efforts. Even in her final years, Patricia always found a way to promote radiant health and timeless beauty, putting a positive spin on aging as she often exclaimed, Age is a number, and mine is unlisted!
Though she sold the health food company in 2019, her smiling portrait—complete with the signature cowboy hat—still graces Bragg Live Foods' labels.
"Our team at Bragg Live Foods will forever be in awe of Patricia and her profound legacy of transforming the lives of millions through natural health and wellbeing," shares Bragg Live Foods' current Chief Executive Officer, Linda Boardman. "As we continue her mission to spread wellness wisdom and help individuals live their happiest and healthiest lives, we're extremely grateful for the strong foundation she built through determination and persistence. At Bragg Live Foods, we will continue to expand upon our product assortment and educational resources to help people nourish their bodies with the same sense of passion and commitment to quality that Patricia so admirably embodied."
Longtime associate, friend and Bragg board member, Lesley Tippitt says "Patricia was a fearless leader, a pioneer in the Natural Foods Industry and way ahead of her time. She was a true advocate for people taking charge of their own health and wellbeing, and she was called to bring that message to the world. She shared the message of health with anyone she encountered, changing countless lives globally."
"Patricia Bragg was one of the original visionaries of the natural and organic food industry," shares Andrew Richards, Bragg's Chairman of the Board of Directors and Founder & CEO of Swander Pace Capital. "Everyone she met was touched by her passion for health and positivity. Bragg Live Foods will continue to honor her work as a steward of her amazing legacy. She was a remarkable woman."
About Bragg Live Food Products
Founded in 1912 by renowned health advocate and pioneer, Paul Bragg, Bragg Live Food Products is the oldest independent natural food company in the United States. With a mission to encourage a vibrant, healthy lifestyle, Bragg products provide a dose of wellness wisdom that customers have come to depend on for over a century. Beyond their famous Apple Cider Vinegar, Bragg's product family consists of a wide range of offerings including apple cider vinegar shots, olive oil, seasonings, salad dressings, beverages, and more. Bragg is available at natural food stores, grocery and mass market locations, as well as Amazon and bragg.com for purchase. For more information, please visit bragg.com.
Subscribe and receive the latest updates on trends, data, events and more.
Join 57,000+ members of the natural products community.
You May Also Like
---