Cardiologist Stephen Sinatra, M.D., pioneered CoQ10 supplements for heart health
Cardiologist Stephen Sinatra, M.D., pioneered CoQ10 supplements for heart health
Sinatra—a legendary physician, educator and author who invented 'integrative cardiology' and blazed nutritional paths for four decades—died in June.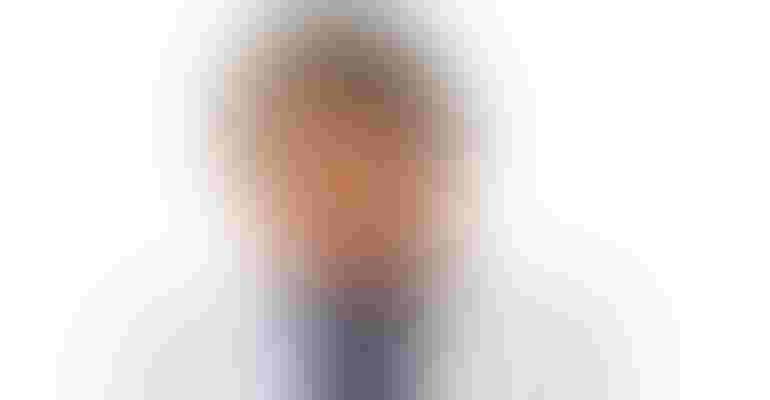 Stephen Sinatra, M.D., the well-known cardiologist who helped popularize CoQ10 supplements for heart health and cellular energy and who had his name on a line of Healthy Directions supplements for 25 years, died June 19 at age 75 after a short illness.
As founder of New England Heart Center, Sinatra pioneered practice of metabolic cardiology—treating patients with therapeutic nutrients to fuel their hearts with vital energy, even with the most advanced forms of illness.
"Dr. Sinatra was a true pioneer in integrative cardiology, combining the best of traditional and alternative medicine in ways that broke new ground and transformed lives," said Ben Teicher, president of Healthy Directions, which also produced a video tribute to Sinatra and his legacy. "We were honored to have Dr. Sinatra as part of the Healthy Directions family for more than 25 years, and we are entirely committed to advancing his mission and carrying on his important work."
Sinatra's pursuit of a unique integrative approach to cardiology spanned more than 40 years. He was a board-certified cardiologist, certified nutritionist, best-selling author and psychotherapist who spoke about the importance of a positive outlook and gratitude. 
Industry pays tribute
Commentary from the health and wellness industry poured in after the news broke.
"Dr. Sinatra was one of the first cardiologists who dared to embrace nutritional supplements and other alternative therapies," said colleague Julian Whitaker, M.D., "bridging both world and playing a central role in conventional cardiology's emerging acceptance of natural therapies such as coenzyme Q10 and omega-3s."
"Dr. Sinatra contributed enormously to public awareness of nutrition breakthroughs and helped pave the way for nutritional interventions to become more a part of mainstream medicine," said Jonathan Emord, principal at regulatory law firm Emord & Associates. "He reached millions with his nutrition advice and saved countless numbers of individuals who followed that advice."
Sinatra was the best-selling author of more than a dozen books, including  "The Sinatra Solution: Metabolic Cardiology," "The Great Cholesterol Myth" and "Reverse Heart Disease Now," and a speaker and adviser for the research and development of nutritional supplements with Healthy Directions. Through his books and appearances on major media outlets including The TODAY Show, The Doctors, CNN, MSNBC and The Dr. Oz Show, Sinatra helped hundreds of thousands of people achieve better heart health and lead long, healthy and active lives.
"Dr. Sinatra inspired a generation of practitioners and industry professionals to have confidence in our tools and validated the perspective that there were viable alternatives to the medical orthodoxy," said Kenn Israel, founder at Innovation Nutrition Consulting and co-founding partner at the BeyondBrands business accelerator. "He led the way to integrative and personalized medicine before it was cool."
"He was a courageous healing arts professional," said Tim Avila, principal of Systems Bioscience consultancy. "As it was back when he started, it is now equally or even more dangerous for M.D.s in particular to deviate from allopathic orthodoxy. His eample should be revered and disseminated widely to garner support for those attempting to follow in his footsteps."
"I had the opportunity to work indirectly with Dr. Sinatra several years ago when I was working on a D-Ribose project," said Barbara Brueckner Shpizner, vice president of innovation at Mattson & Co., a food and beverage consultancy. "He was an avid supporter of the supplement and advising my client. He had high integrity and was very insightful."
Sinatra did it his way
Sinatra started his career as an attending physician at Manchester Memorial Hospital in Connecticut, where he went on to serve as chief of cardiology, director of medical education, director of echocardiography, director of cardiac rehabilitation. He was a fellow of the American College of Cardiology and the American College of Nutrition, a certified nutrition specialist with the American Nutrition Association and a certified bioenergetic psychotherapist. Sinatra was also the founder of the New England Heart Center, where he became known as one of America's top integrative cardiologists.
Sinatra was an early proponent of using CoQ10 to address a wide range of heart concerns, and conducted research on CoQ10—in particular, the realization that anyone on statin drugs to lower cholesterol levels should also be taking CoQ10.
"CoQ10 shares the same biochemical pathway as cholesterol, so if you use a cholesterol killer you'll knock out that pathway," said Sinatra. "All we need to do as clinicians is empower patients to fortify their body with natural remedies that can help heal the body."
Sinatra began publishing reports on CoQ10 in 1997, when he revealed case studies demonstrating the effectiveness of coenzyme Q10 for improving survival and quality of life. "Vitamin coenzyme Q10 is a critical adjuvant complementary therapy for patients with congestive heart failure," he wrote, "especially when traditional medical therapy is unsuccessful."
In 2000, he published a paper introducing the concept of metabolic cardiology to treat congestive heart failure, which afflicts half a million Americans every year. 
Metabolic cardiology uses nutritional biochemical interventions that preserve and promote adenosine triphosphate (ATP) production. The big three nutrients are D-ribose, to preserve energy substrates, and L-carnitine and CoQ10 to accelerate ATP turnover. Combined, the three help the heart preserve its energy charge.
"I have been using CoQ10 in my own practice for a wide array of cardiac situations and have been pleasantly surprised to learn that two patients came off transplant lists as a result of this unique, non-toxic and simple nutrient," Sinatra wrote in a 2004 paper. "A whole new emerging field in 'metabolic cardiology' will most likely be realized by those who choose to treat the "energy-starved" heart at the mitochondrial level."
"What an outstanding physician and so ahead of his time," said Dominique Ostrander, educator at Jarrow Formulas. "My dad, the legendary retailer Al Forman, knew Dr. Sinatra well and often referenced his work when talking to customers or during his own radio broadcasts. Dr. Sinatra was ahead of his time and his research in the field of cardiology will live on for certain."
"His pioneering work in the area of CoQ10 will never be forgotten," said Silvia E. Solaun, East Coast sales director for Enzymedica. "He left this world too soon but his work will be forever remembered."
"I greatly appreciated his wisdom and far-ahead-of-his time health and medical solutions," said James Gormley, a nutrition industry writer.
"He was a true pioneer and someone I considered a mentor in my early days of naturopathic training," said Margie Adelman, partner at BeyondBrands. "So sad for his family's loss and a huge loss for our industry."
Sinatra is survived by his wife, Jan, and children Marchann, Stephen and Drew, three stepchildren and 13 grandchildren.
"We here at Healthy Directions are incredibly grateful to work with such an inspirational man for 25 years," said Teicher. "It's up to all of us to carry on, to inspire those around us to lift each other up, and to see his legacy carry on for generations to come."
Subscribe and receive the latest updates on trends, data, events and more.
Join 57,000+ members of the natural products community.
You May Also Like
---
Sep 20 - Sep 23, 2023
Natural Products Expo East is the East Coast's leading natural, organic and healthy products event.
Learn More