Cellular wellness includes antioxidants
Cellular wellness includes antioxidants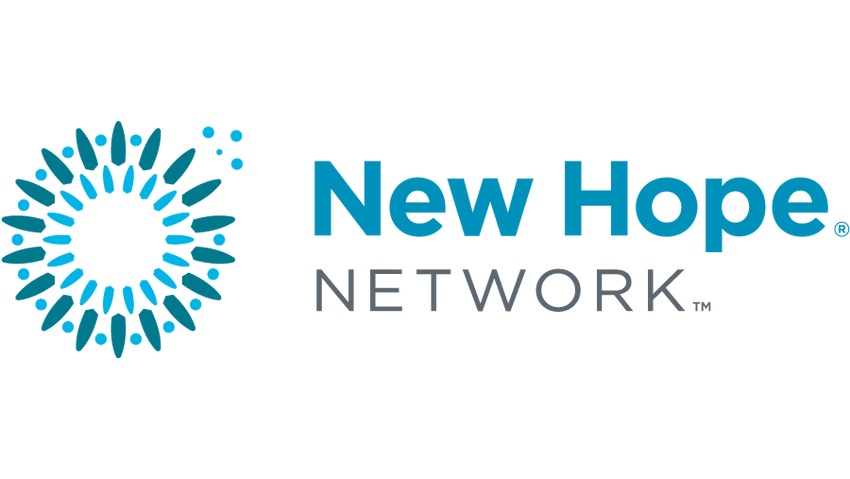 Wellness is that fuzzy, feel-good category that in some ways defies categorisation. Some companies define it by promoting an ingredient's antioxidant status — vitamins C and E set the standard. Superfruits such as açai, mangosteen, pomegranate, noni and goji are all marketed as antioxidant powerhouses. Many botanicals, such as aloe, green tea, turmeric, ginkgo and grape seed are also predicated on the same platform.
Other companies are succeeding in this soft category by corralling an ingredient's varied effects on health, which, when taken together, surely amount to an improved state of affairs for the consumer.
"Pycnogenol's clinically proven ability to enhance circulation and reduce inflammation have implications for cardio, cosmetic applications, eye health, blood-glucose control and many other applications," explains Natural Health Science's marketing director Frank Assumma.
So when you have an ingredient that you know is healthy, but maybe you're not sure exactly why, go fuzzy. Consumers are literally eating up the healthfulness message.
"Today by far the largest market in the US is based on nonconcentrated fish oils for well-being," says EPAX's sales manager Baldur Hjaltason.
Probiotics are experiencing a similar fate. While research points to efficacy for digestive health generally, and immune function to some extent, probiotics' success in the US at least has finally come about with soft, general-wellness claims by Dannon.
Resveratrol, the red-wine extract, is booming because of evidence it can slow ageing, and that typifies the adage: adding life to your years.
Speaking of indulging, chocolate and cocoa are experiencing increased fortunes as both delivery systems for nutraceuticals as well as high-cacao-content goodness.
Total phenolics in ready-to-drink polyphenol-rich antioxidant beverages

Arista Industries
Borage Oil/Essential Omega-6 Fatty Acid
www.aristaindustries.com
[email protected]
+1 203 761 1009
Wilton, Connecticut, USA
Artemis International
Standardized Elderberry Extracts
Standardized Purple Corn Extracts
www.artemis-international.com
[email protected]
+1 260 436 6899
Fort Wayne, Indiana, USA
ASI International
Vitamin E Succinate 11865 IU/Gram
www.info-asi.net
[email protected]
+1 908 753 4448
Watchung, New Jersey, USA
B&W Quality Growers
Dried 100% Organic Watercress: Grown in the USA. Harvested as a tea cut, then slow-air dried. Packed in food-grade bags at 10lb net weight.
Dried Watercress: Conventionally grown in the USA. Several harvest specifications available. Available air dried and freeze dried.
www.watercress.com
[email protected]
+1 772 571 0514
Fellsmere, Florida, USA
Bio-Foods
BT-CoQ10
www.biofoodsltd.com
[email protected]
+1 201 812 8188
West Paterson, New Jersey, USA
Blue California
Alpha Lipoic Acid
www.bluecal-ingredients.com
[email protected]
+1 949 635 1991
Rancho Santa Margarita, California, USA
Brewster Foods
TESTLAB Brand Alfalfa Juice Concentrate: Pure juice extract from young-growth alfalfa. Not to be confused with alfalfa-leaf juice concentrates found in the marketplace, this is a 62.5:1 concentrate. Protein is concentrated to a minimum of 52 per cent and a xanthophyll level of 1250ppm. The natural chlorophyll in the product is over 35,000ppm.
TESTLAB Brand Citrus Bioflavonoids: 100 per cent citrus and made to order. Most of these citrus bioflavonoid products are customer-specific formulas for specific applications. Various mesh sizes available, including granulations. All-natural citrus varieties, including lemon, orange, lime, tangerine and grapefruit.
www.testlabinc.com
[email protected]
+1 818 881 4251
Reseda, California, USA
"Having a product designed for a specific condition that is backed by a marketing campaign and research — that is a hard-to-beat combination."
— Scott Daniel, National Enzyme
Burgundy
Organic Cranberry
www.burgundy-extracts.com
[email protected]
+33 03 85239383
Reyssouze, France
Canfo Natural Products UK
Mangosteen P.E. Alpha-Mangosteen
Rosemary P.E. Rosmarinic Acid
Water Soluble Lutein
www.canfo.com
[email protected]
+44 1962 877799
Winchester, UK
Cardo Organisation
Fruits: Formulations carefully selected to naturally target main areas of health. Cleanser is a 100 per cent fruit smoothie with high antioxidants. Energise Body is a 100 per cent smoothie with high carbohydrates. Energise Mind is a 100 per cent smoothie high in protein fruits.
www.cardo.com.au
[email protected]
+0416 372 840
Adelaide, Australia
China Meheco
Green-Tea Extract
www.meheco.cn
[email protected]
+86 10 67112121
Beijing, China
Cocoa 101
Unprocessed Cocoa: Raw, unprocessed dark chocolate with the açai berry. No processed sugars; no added fats; no preservatives, waxes or fillers. Unprocessed dark chocolate has more antioxidants than any food source known on the planet. Clinical studies for diabetes and heart disease have just been completed by the University of Utah. Findings to be published soon.
www.cocoa101.com
[email protected]
+1 949 584 1630
Orange County, California, USA
Cyanotech
Hawaiian Spirulina Pacifica
www.cyanotech.com
[email protected]
+1 800 395 1353
Kailua-Kona, Hawaii, USA
Cypress Systems
SelenoExcell High Selenium Yeast: A natural-food form of organically bound selenium. Standardized with the National Cancer Institute and supported by a Clinical Trial Agreement with the Cancer Prevention Division of NCI. Selected as the sole intervention agent in a series of cancer-prevention (colon, lung and prostate) and health-related trials.
www.cypsystems.com
[email protected]
+1 559 229 7850
Fresno, California, USA
Cyvex Nutrition
BioVinca: A memory enhancer that increases blood flow and glucose metabolism in human brains. A single dose increases the energy available to neurons, causing a marked improvement in brain activity and a decrease in critical reaction time.
www.cyvex.com
[email protected]
+1 949 622 9030
Irvine, California, USA
Decas Botanical Synergies
NutriCran-AO
www.decasbotanical.com
[email protected]
+1 508 866 8506
Carver, Massachusetts, USA
Draco Natural Products
Cili Fruit Extract, 20% Vitamin C: Derived from an exotic yellow fruit from the rose family. One of the highest naturally occurring levels of SOD, vitamin C and polyphenols.
Pomegranate Seed Oil, 70% CLnA: Contains a high level of a unique omega-3 fatty acid, CLnA, that converts into CLA in the body. Studies also show that pomegranate- seed oil promotes skin-cell renewal.
Yumberry Extract, 20:1: Rich in cyanidin-3-glucoside, which studies have shown reduces appetite and positively improves hormones that govern fat metabolism. Also contains myricetin, which works similarly to resveratrol on the anti-ageing SIR2 gene.
www.dracoherbs.com
[email protected]
+1 408 287 7871
San Jose, California, USA
DSM Nutritional Products
Resvida: Branded, nature-identical trans-resveratrol. Only known resveratrol with a safety package and proven bioavailability.? High-potency (99 per cent crystalline, 90 per cent tablet grade) and free from pesticides. A powerful antioxidant polyphenol, increasingly known for its anti-ageing effects.
Teavigo: Caffeine-free green-tea extract provides foods and beverages the healthful benefits of green tea with little to no impact on taste. EGCG (min. 90 per cent). Free of pesticide and herbicide residues. Backed by clinical research and a comprehensive safety package. www.unlimitednutrition-na.dsm.com
[email protected]
+1 800 526 0189
Heerlen, Netherlands
Embria Health Sciences
EpiCor: An all-natural, high-metabolite immunogen designed to balance the human immune system. Derived from a proprietary process that produces beneficial metabolites, vitamins, minerals, amino acids and antioxidants. Demonstrates
significant anti-inflammatory activity and clinically proven to significantly decrease the incidence and duration of colds and flu symptoms.
www.embriahealth.com
[email protected]
+1 877 362 7421
Ankeny, Iowa, USA
Fit Ingredients
LuteinEster
www.fitingredients.com
[email protected]
+49 (0) 6021 5824 560
Haibach, Germany
Florida Crystals
Evaporated Cane Juice
Organic & Natural Sugar
Sem-Chi Organic & Natural Rice
www.floridacrystals.com
[email protected]
+1 561 366 5100
West Palm Beach, Florida, USA
Foihea Export & Import Enterprises
Kava Products & Ingredients
[email protected]
+612 9826 9801
Fortitech
Custom Nutrient Premixes: Premixes that can be specifically blended to target any health condition in virtually any product.
www.fortitech.com
[email protected]
+1 518 372 5155
Schenectady, New York, USA
Futureceuticals
VitaBerry
www.futureceuticals.com
[email protected]
+1 815 472 6853
Momence, Illinois, USA
GAT Food Essentials
Paradox Ply: A functional-food ingredient containing red-grape polyphenols, a group of powerful antioxidants associated with anti-ageing benefits and heart health. Enables food and beverage producers to enrich their foodstuffs with these healthy polyphenols without affecting their organoleptic profile.
www.gat-foodessentials.com
[email protected]
+43 2624 53922
Ebenfurth, Austria
Gelita
Gelita Instant Gel Schoko
www.gelita.com
[email protected]
+1 712 943 5516
Sergeant Bluff, Iowa, USA
Geronova Research
Bio-enhanced, Stabilized R-Lipoic Acid
www.geronova.com
[email protected]
+1 775 887 4907
Carson City, Nevada, USA
Gourmetceuticals
PPL-240T
www.gourmetceuticals.com
[email protected]
+1 307 655 5109
Big Horn, Wyoming, USA
Graminex
Flower Pollen Extract
www.graminex.com
[email protected]
+1 989 797 5502
Saginaw, Michigan, USA
Greek Island Spice
Greek Island Spice Ethnic Spice Marinades
www.greekislandspice.com
[email protected]
+1 954 761 1716
Fort Lauderdale, Florida, USA
Guangxi Changzhou Natural Pharmaceutical
Sanqi Extract: Light yellow dry powder. Contains Rb1, Rg1, R1 and Rb3.
www.centella.cn
[email protected]
+86 771 4516085
Nanning, China
Han-Fortune Investment
Green Tea Extract: 98%-50% polyphenol. 20,000kgs production each month.
www.hanfortune.com
[email protected]
+1 778 998 2518
Vancouver, British Columbia, Canada
Hill Pharmaceutical
Magou-V: Luo han guo (siraitia grosvenorii) extract. High sweet (around 300 times that of sugar), low calorie, and natural. Especially suitable for people with high blood sugar or high blood pressure.
www.hill-pharm.com
[email protected]
+86 731 5138565
Yongzhou, China
Hsu Ginseng
www.hsuginseng.com
[email protected]
+1 715 675 2325
American Ginseng: American ginseng is a good overall body tonic. It offers a cooling, calming affect on the body, gives energy, helps build the immune system, and can help with the circulatory system.
Institut Rosell Lallemand
Mineral Enriched Yeast
www.institut-rosell.com
[email protected]
+1 514 381 5631
Montreal, Québec, Canada
Kaneka Nutrients
KanekaQ10
www.kanekaq10.com
[email protected]
+1 281 291 4489
Pasadena, Texas, USA
Kyowa Hakko
Cognizin Citicoline: A natural water-soluble compound that enhances communication between neurons in the brain to support visual function and protect neural structures from free-radical damage. New research from Harvard shows citicoline increases energy (ATP) levels in the brain, increasing the ability to focus, concentrate, and be generally more productive.
Setria Glutathione: The morning antioxidant. A powerful tripeptide, composed of glutamic acid, cystein, and glycine, that promotes vital detoxification. Glutathione levels should be replenished every morning when levels are at their lowest and oxidative risk is high.
www.kyowa-usa.com
[email protected]
+1 212 319 5353
New York, New York, USA
Lycored
Tomat-O-Red
www.lycored.com
[email protected]
+1 866 592 6733
Orange, New Jersey, USA
Marcor Development
I3C: Indole 3 Carbinol: Numerous NIH studies demonstrate that I3C assists proper cell regulation and sex-hormone processes.
www.marcordev.com
[email protected]
+1 201 935 2111
Carlstadt, New Jersey, USA
Maxsun Industries
Alpha Lipoic Acid
www.maxsunchina.com
[email protected]
+86 29 87407249 810
Xi'an, China
Milne Fruit Products
Blueberry Extract
Cranberry Extract
www.milnefruit.com
[email protected]
+1 509 786 2611
Prosser, Washington, USA
Mod.Skin Labs
Blue-Green Algae: Whole-food source of nutrition. Provides skin with a refreshing assortment of amino acids, vitamins, minerals, trace nutrients and oxygenating chlorophyll.
www.modskinlabs.com
[email protected]
+1 860 653 7802
Granby, Connecticut, USA
"Science is critical to our market because we are competing with a pharmaceutical-thinking market."
— Patrick Anderson, Terry Labs
Mooney Farms
Bella Sun Luci Sun-Dried Tomatoes
www.mooneyfarms.com
[email protected]
+1 530 899 2661
Chico, California, USA
Natunola Health
Delight Shelled Flax Meal
www.natunola.com
[email protected]
+1 613 774 9998
Nepean, Ontario, Canada
Natural Health Science
Pycnogenol French Maritime Pine Bark Extract
www.pycnogenol.com
[email protected]
+1 877 369 9934
Hoboken, New Jersey, USA
Naturex
POWERGRAPE: An ingredient for vitality and energy formulations, including foods, beverages and dietary supplements. Grape extract (vitis vinifera L.) with a particular flavanols repartition and guaranteed levels of flavanol monomers. For the first time, 400 mg/d of this unique composition is available to link strong antioxidant power with performance improvement in athletes.
www.naturex.com
[email protected]
+33 (0)5 57 55 31 58
Avignon, France
New Mexico Pecan Growers
Natural Pecans: In shell and shelled.
www.nmpecangrowers.org
[email protected]
+1 575 646 4929
Las Cruces, New Mexico, USA
NewOrganics
Blueberry, Raspberry & Strawberry Powders
www.neworganics.com
[email protected]
+1 888 541 4769
Greenacres, Florida, USA
NP Nutra
Açai
Goji
Mangosteen
www.npnutra.com
[email protected]
+1 310 694 3031
Gardena, California, USA
Nutr-e Food Innovation
NuLycopene Concentrate: Various delivery systems for concentrated watermelon lycopene.
www.nutr-e.com
[email protected]
+1 901 531 6999
Collierville, Tennessee, USA
Nutracea
RiBalance
www.nutracea.com
[email protected]
+1 602 522 3000
Phoenix, Arizona, USA
PGP International
Organic Crisp Rice
www.pacgrain.com
[email protected]
+1 530 662 5056
Woodland, California, USA
Pharma Base
Coenzyme Q10: Natural bacterial fermentation technology gives marketers and manufacturers the competitive advantage they are looking for with high quality, competitive pricing and a non-Chinese source.
www.pharmabase.com
[email protected]
+1 949 502 4770
Irvine, California, USA
Pierce Bros Coffee Roasters
Organic Arabica Coffee
Swiss Water Decaf Organic Coffee
www.piercebroscoffee.com
[email protected]
+1 413 774 2100
Greenfield, Massachusetts, USA
Pizzey's Nutritionals
Pizzey's SmoothOmega
Pizzey's Whole Golden Flax Seed
www.buyflax.com
[email protected]
+1 204 773 2575
Angusville, Manitoba, Canada
Proliant
AproFER: Most efficiently absorbed source of iron, not influenced by other dietary components and without gastric irritation or other side effects.
www.proliantmeatingredients.com
[email protected]
+34 93 861 50 60
Granollers, Spain
Rainforest Botanicals
Purple-X
www.rainforestbotanicals.com
[email protected]
+1 305 235 9880
Miami, Florida, USA
RDM International
Fruit Frozen Purées
Fruit Products & Concentrates
www.rdmintl.com
[email protected]
+1 818 985 7654
North Hollywood, California, USA
Sabinsa
Bioperine: A patented extract from the fruit of piper nigrum L (black pepper) or piper longum L (long pepper) that enhances the bioavailability of nutrients. Contains 95 per cent piperine. May be co-administered with various nutrients for both human and animal health. The only source from piperine to have undergone clinical studies in the US to substantiate its safety and efficacy for nutritional use.
Curcumin C3 Complex: Patented complex with a unique composition ratio and use. The name C3 Complex refers to its three curcuminoids — curcumin, demethoxycurcumin and bisdemethoxycurcumin. Research shows C3 Complex offers a wide range of health benefits. Certified by NSF International for potency and specification compliance.
www.sabinsa.com
[email protected]
+1 732 777 1111
Piscataway, New Jersey, USA
ShaSha
Cranberry
www.shashabread.com
[email protected]
+1 416 255 0416
Toronto, Ontario, Canada
Soft Gel Technologies
Cerenew: A proprietary compound that blends Injuv hyaluronic acid complex, biotin and ceramide in a powerful cosmeceutical to restore youthful, glowing skin. Clinically proven, when used in tandem with a topical ceramide-containing cream, to reduce
the appearance of wrinkles, brighten the complexion and tighten sagging skin.
CoQH-CF: Reduced coenzyme Q-10 formula that provides superior absorption and utilization. Shown to be an excellent therapeutic supplement that positively influences the ubiquinol to ubiquinone ratio,
decreasing the chronic burden of oxidation at the cellular level and promoting healthy tissues.
Loquoro: Standardized extract of loquat leaf with one per cent corosolic acid. Loquat leaves are abundant in triterpene acids, notably corosolic acid, which stimulates uptake of blood glucose, thereby helping to regulate it. Aids in glucose transport, but also inhibits the differentiation of pre-adipocytes into adipocytes.
www.soft-gel.com
[email protected]
+1 323 726 0700
Los Angeles, California, USA
Solbar
Solgen Soy Isoflavones
Solpro Isolated Soy Protein
www.solbar.com
[email protected]
+972 8 8632111
Ashdod, Israel
Stiebs Pomegranate Products
Fresh Pomegranate Arils
Pomegranate Juice Concentrate
Pomegranate Seed Oil
www.stiebs.com
[email protected]
+1 559 661 0031
Madera, California, USA
Taiyo International
Suntheanine
www.taiyointernational.com
[email protected]
+1 763 398 3003
Minneapolis, Minnesota, USA
Teance
Tea
www.teance.com
[email protected]
+1 510 524 2832
Berkeley, California, USA
"Whey proteins are one of the best protein sources developed and designed by nature to promote health and well-being."
— Loren Ward, Glanbia Nutrition
Tempo Canada
Vitamins A & D
www.tempo.ca
[email protected]
+1 800 622 5009
Oakville, Ontario, Canada
Trafa Pharmaceutical Supplies
Ferulic Acid
www.trafapharmasupplies.com
[email protected]
+1 604 562 4449
Richmond, British Columbia, Canada
United Nutrition
CYAN-X Multi Anthocyanins
www.unitednutritionllc.com
[email protected]
+1 916 635 1703
Rancho Cordova, California, USA
Valensa International
Chia Max Omega-3 Low Fat Whole Grain: A 100 per cent natural omega-3, high-protein, high-fibre super food. Ideal ingredient in sports-nutrition bars and shakes, as well as baked goods. Pleasant, mild flavour that will not adversely affect a product's flavour profile. Highly stable and offers excellent shelf life and efficacy to consumers.
www.valensa.com
[email protected]
+1 352 357 2004
Eustis, Florida, USA
William Ransom
Elderflower
www.williamransom.com
[email protected]
+44 1462 477087
Hitchin, UK
ZMC-USA
Vitamin E: A fat-soluble vitamin that exists in eight different forms. Alpha-tocopherol is the most active form in humans. Benefits include protection of cell membranes and tissue from oxidation damage, aiding in the formation of red blood cells, and promoting a healthy circulatory system.
www.zmc-usa.com
[email protected]
+1 281 419 6050
The Woodlands, Texas, USA
Condition Specific Guide: A complete resource to ingredients for health.

One of the top trends of the year is the move to market condition-specific nutritional products. An ageing consumer base is gravitating to the concept in an effort to stave off the range of degenerative diseases, and manufacturers are responding to this specialised nutrition paradigm. Suppliers play a key role in the value chain by developing and delivering functional ingredients that target these specific consumer concerns. The whole story — and exclusive Fi directory listing — provides manufacturers with a road map for the terrain ahead.
Subscribe and receive the latest updates on trends, data, events and more.
Join 57,000+ members of the natural products community.
You May Also Like
---
Sep 20 - Sep 23, 2023
Natural Products Expo East is the East Coast's leading natural, organic and healthy products event.
Learn More