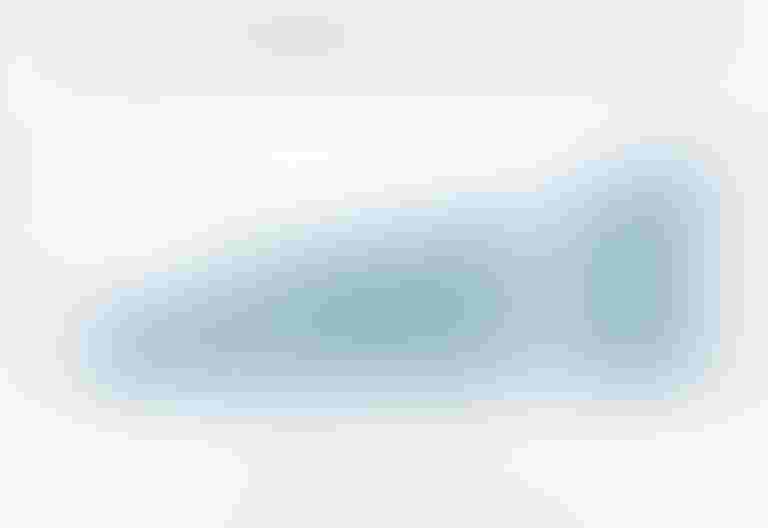 As more Americans take herbal supplements to support overall wellness, many are quickly realizing that herbs can benefit their beloved animals too. Whether it's using chamomile to calm a skittish German shepherd, milk thistle to support kitty's liver, or a combination formula with devil's claw to ease a horse's aching joints, consumers are turning to herbs to keep their animals' organs firing full-tilt, stave off illnesses and lessen their pets' pharmaceutical load.
Sales of animal supplements overall have skyrocketed since 2009, after several years of decline. The market hit $1.8 billion in 2012, an impressive 6.8% jump from 2011, according to NBJ research. From these numbers, it's tough to tease out exactly how much money animal owners are spending on herbals specifically, because botanicals are used in so many different ways. There are condition-specific single-herb supplements, whole-food formulas containing one or two herbs, multi-botanical combos and more. Manufacturers are also adding herbal ingredients to pet foods and even pharmaceuticals. Yet even amidst this complexity, conversations with veterinarians, supplement formulators, herbalists and industry insiders make one point crystal clear: Demand for botanical-based supplements is surging.
Demand drivers
There are two major forces fueling interest in herbal animal supplements: animal owners and veterinarians. Since more consumers are using herbs for their own health—and seeing satisfying results—it's a logical jump to seek them out for their animals."People who buy herbal supplements for their families are now thinking about providing the same for their dogs and cats," says Greg Tilford, president and CEO of Animal Essentials Inc. and chair of the American Herbal Products Association's Animal Products Committee. "The trend is mirroring what's going on in human medicine—people realize the importance of supporting animal wellness and preventing disease in order to promote longevity."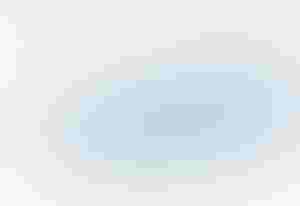 Consumers also like that herbs may decrease their animals' reliance on pharmaceuticals. "People want drug-free options for their pets because the medicine-only model has so many side effects," says Tom Cameron, DVM, small animal technical support at Standard Process Inc. "For instance, even though anti-inflammatory drugs work great in crises, they destroy the liver over time."
Still, most owners know herbs aren't just a one-for-one swap for drugs. "We need ongoing herbal medicine use instead of just finding herbal replacements for allopathic over-the-counter drugs," Tilford says. "Supplements should help strengthen the body and help it heal itself."
Animal owners aren't the only ones driving this train. Veterinarians—who, like medical doctors, traditionally aren't well trained in nutrition or supplementation—are quickly opening up to herbs and viewing them as viable health-promoting tools. "Overall, the level of herbal education among vets is deepening," says Beth Lambert, CEO of Herbalist & Alchemist Inc., which supplies its human-grade herbs to vets. "Vets are clinically observing herbs' benefits and becoming more knowledgeable and skilled at working with them. They're realizing that one herb isn't necessarily good for everything, and considering an animal's age, health, feeding rituals and stress levels before responding with the appropriate botanical therapy. Right now, there's a lot of active learning and good case study exchange in a number of forums. They're compiling some really terrific data."
Tilford has also seen this shift. "At least one-third of vets already use or show interest in trying herbal supplements," he says. "More and more say they love that herbs improve animals' quality of life before there's a health issue. The number of conventional vets crossing over to explore herbs grows every year."
Aside from wanting to offer animals the best care, veterinarians are also motivated by the revenue that selling herbs in their practice can bring in. "A vet's income is only about one-fifth of what a medical doctor earns," says Rob Silver, DVM, chief medical officer of Rx Vitamins for Pets, a line of dog and cat supplements sold only to veterinarians. "So they've traditionally relied on other ways to make money, such as offering grooming and boarding services, having their own pharmacies, and selling food and supplements. But now they're losing income to1-800-PetMeds and other internet pharmacies, so vets like to work with companies like ours. Plus, I like helping the veterinary profession gain a better evidence-based understanding of herbs and nutraceuticals."
Equine veterinarians are also coming around to herbs, long after many horse owners. "Horse owners were early adopters of herbs compared to dog and cat owners," says Paal Gisholt, president and CEO of SmartPak Equine, which sells supplements direct to consumers. "When we started our company 13 years ago, vets were skeptical of supplements in general. Now there's more of a mixed view. They see some products backed by good research but remain skeptical of ones that are not." Gisholt says the current pool of research on equine supplements is small and focused mainly on joint issues and ulcers, largely because horse studies are so costly. But he predicts bigger companies will begin doing more research, which should raise standards across the market and get more vets on board.
Hot herbs
A wide variety of herbs are showing up in animal supplements, both in single-herb products aimed at acute conditions and as part of more comprehensive formulas. They're used for routine health maintenance and as complementary therapies for drugs.
One widely used, multipurpose herb is milk thistle. "This may be the number-one herb used by vets, whether conventional or alternative, because there's great evidence for its ability to help with drug side effects," Lambert says. Milk thistle is also a powerful, effective herb for liver health, a top concern among animal owners, says Cameron. Along with milk thistle, Tilford likes dandelion and burdock roots for livers. "All are safe, mild liver stimulants, and anything that can help it remove waste gets right at the core of chronic issues," he says. NBJ research pegs 2012 sales of animal supplements targeting liver health at $88 million, up 7%.
Other top herbs either used alone or in combo formulas include anti-inflammatory boswellia for joint issues, chamomile and ashwagandha for calming, stinging nettle seed for kidney protection, garlic for antioxidant and antiparasitic support, yucca for gas reduction, cranberry juice concentrate for urinary health, and ginger root for nausea and joint pain. Joint health remains the dominant category in animal supplements with $761 million in 2012 sales, up 5% annually.
Silver says medicinal mushrooms may be on the horizon for pet care. "Right now it's a lot of shotgun, mixed-mushroom formulas because we don't know what individual types do," he says. "We're learning how to apply specific species for different health issues." He also expects to see more plant-based antioxidants and condition-specific herbs to address urinary tract, skin and liver issues.
Diverse delivery
According to Silver, the bigger hurdle for animal herbal supplement manufacturers is not which herbs to use but which delivery form. "Humans take herbs because they want to, but pets don't have that mindset," he says. "Owners don't like chasing down their animals twice a day to shove stuff down their throats, so companies want customers to successfully administer these supplements so they'll buy more."
Common delivery forms include small capsules, coated tablets, chew treats and specialized envelope-like treats that pet owners can stuff capsules into to disguise unsavory flavors. All have their pros and cons, such as whether the herbs' active constituents stay potent and if the animal receives an efficacious dose. For these reasons, Tilford advocates liquid herbal tinctures for dogs and cats. "These animals have a very limited ability to break down and extract the active constituents of plants," he says. "Something that can be squirted directly into the mouth provides the fastest and most efficacious delivery." Liquids can also be mixed right in with food if animals don't take to tinctures.
Competition heats up
Not surprisingly, mounting consumer and veterinary interest in herbal supplements has amped the competition significantly in the past few years alone. "There's been a massive amount of entry into the marketplace by both new companies and established brands launching new products in this space," Gisholt says. "Right now there are 30 or 40 pretty established supplement companies and lots of small and regional players." Silver predicts even more will enter the game in the near future, as the market flourishes. "Given the amount of competition in human supplements, more companies will likely spill over to pet nutrition in search of new revenue," he says.
But are these new entrants legit or just chasing dollar signs? "Some companies are coming in for the money, riding the gravy train and looking for the quick, one-time sale," Tilford says. For example, he says some large, national, non-pet-specific chains have started selling animal supplements, which means those manufacturers were willing to put their products to market without an educated staff to sell them. "Margins are tough to maintain with high-quality ingredients, so this should be a clue." That said, Tilford believes there are many excellent companies selling top-notch herbal products.
Subscribe and receive the latest updates on trends, data, events and more.
Join 57,000+ members of the natural products community.
You May Also Like
---
Sep 20 - Sep 23, 2023
Natural Products Expo East is the East Coast's leading natural, organic and healthy products event.
Learn More