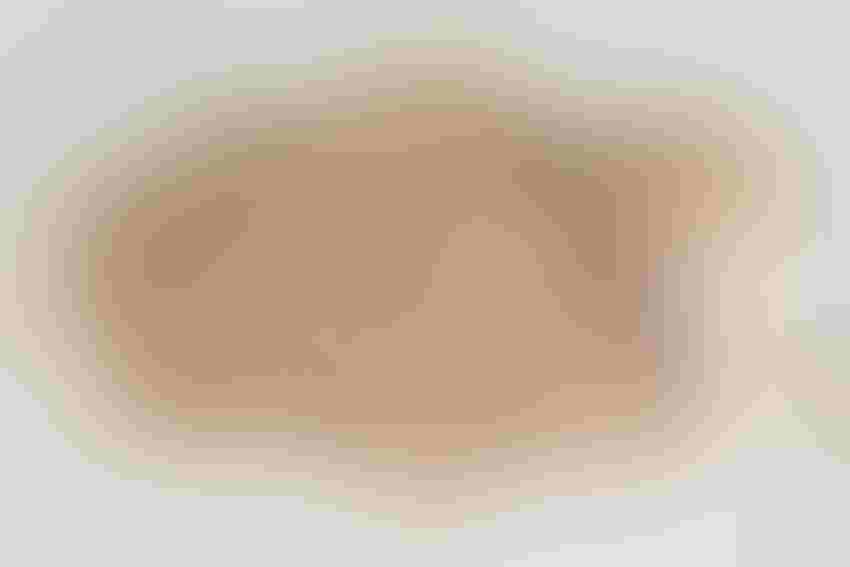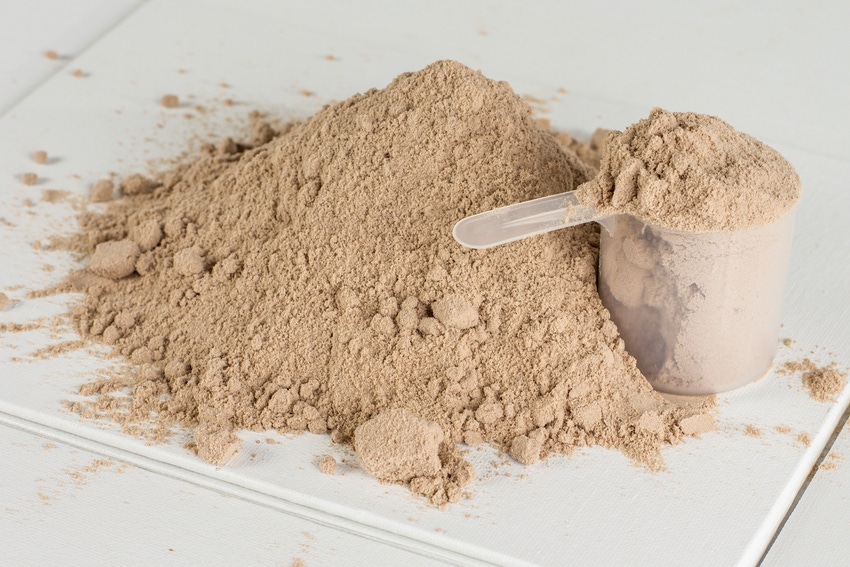 Matt Frazier had just seen the 2006 Ethan Hawke docudrama Fast Food Nation when he started mulling the idea of going vegan. "There was some imagery in there involving factory farming that really bothered me," he says. "But I thought as a marathoner, I couldn't afford to give up all that protein."
Three years later, his conscience swayed him to do it anyway. "I figured if my training suffered, so be it." To his surprise, the opposite happened. Within weeks, he says, he could run faster, and harder, and recover sooner. Six months later, after five unsuccessful tries, he qualified for the Boston Marathon in 3:09–11 minutes faster than his previous record. Today, he's an accomplished ultrarunner, a strict vegan, and the author of a new book, "No Meat Athlete: Run on Plants and Discover Your Fittest, Fastest, Happiest Self" (Fairwinds Press). "I never expected to become an advocate of this," says Frazier, 33, whose blog No Meat Athlete draws 180,000 unique page views per month. "But there are so many potential benefits."
Frazier is among a growing number of serious athletes boasting a plant-based diet as a means to improved performance, and insisting that—contrary to popular belief—plants can work just as well (if not better) to meet protein needs. Tennis star Venus Williams, Olympic track and field legend Carl Lewis, and elite ultrarunner Scott Jurek all credit their success to veganism. Mixed Martial Arts fighter Heather Jo Clark and Olympic snowboarder Michael Lambert both publicly endorse plant-based protein. Even athletic disciplines that have historically thrived on raw eggs and big steaks seem to be warming to the idea, with NFL players like Detroit Lion Montell Owens and Houston Texan Arian Foster eschewing animal products (at least for a while), and media outlets like veganbodybuilding.com and Vegan Health and Fitness magazine gaining steam.
Such celebrity endorsements, and the message that has trickled down to weekend warriors, have been good news for the nascent plant-based protein powder category. In October, for the first time ever, plant-based protein powders outsold those based on whey and casein in the natural channel, bringing in roughly $60 million in the previous 52 weeks (up 27%), according to Schaumberg-Ill.-based SPINS. When it comes to share-of-shelf, plant-based protein powders take up 70%. According to new research from NBJ, plant-based proteins in sports nutrition grew 24.7% to reach $820 million in 2013 sales.
British Columbia-based Vega, which accounts for roughly 30% of plant-based protein supplement sales, saw its sales spike 67% last year with revenues now hovering around $70 million. Garden of Life (the crunchy, raw supplements innovator that waded into the plant protein powder category in 2009) now holds the No. 1 spot—thanks in part to unlikely alliances with athletes like ultimate fighters Justin "Tank Scoggins" and Will "Iron" Noland, who gush about their products on the company's new Athlete's Facebook Page.
"Who would have thought that Garden of Life would become a favored brand among Mixed Martial Artists?" marvels Jeff Brams, the company's vice president of product development.

Are they as good?
The notion that an elite athlete could get by, even thrive, on plant-based protein sources, was greeted with extreme skepticism as recently as a decade ago, says Doug Kalman, PhD, a registered dietitian with Florida International University and nutritionist to several Olympic athletes. Men feared that if the protein came from soy (a phytoestrogen), they wouldn't gain as much muscle and could gain estrogen. When it came to sources like rice or pea, athletes worried that such non-meat, non-dairy sources were "incomplete," lacking the full complement of amino acids required to build and repair muscle. But a handful of recent studies, and some creative product formulations, have begun to chip away at those criticisms.
In 2007, Kalman published a study, partly sponsored by soy company Solae, in the Journal of the International Society of Sports Nutrition, which looked at 20 male bodybuilders taking 50 grams of protein per day for 12 weeks. Some took soy, some took whey, and some took a blend. "We found that at the end of 12 weeks, there was no real difference in muscle gains no matter what the source of protein was, as long as they were doing resistance training with it, and there were no negative effects on sex hormones in men," says Kalman. "In fact, when soy was combined with the whey it actually caused an increase in testosterone to estrogen ratio."
Subsequent research suggests that by combining milk-based whey (which digests more quickly) with casein (which digests more slowly) and soy (which lies somewhere in between) muscle synthesis may be prolonged. Now, numerous mainstream companies, including Optimum Nutrition, Twinlab, and MHP, offer 100% soy protein products and soy-containing protein blends. Even bodybuilding.com is abuzz with talk about the once-maligned protein.
Brown rice protein is also gaining popularity, after a small, independent study last June found that it was comparable to whey when it came to measures of body composition and exercise performance. The study, published in the Nutrition Journal, looked at 24 college-aged weight-lifters who took either 48g of rice or whey protein isolate post workout for 8 weeks. In the end, researchers found "no detectable differences" in perceived recovery, soreness or readiness to train again. And both groups gained essentially the same amount of muscle.
David Janow, CEO of Axiom Foods, which makes the soon-to-be patented rice protein isolate Oryzatein used in the study, says the company's manufacturing process—extracting protein from the entire, raw grain at low temperature—preserves a more complete amino acid profile without the use of toxic chemicals, like hexane, often found in other isolates. New product formulations, like Axiom's new SG-BN technology have also helped to make rice protein have a less gritty texture, further helping to win over former skeptics. "Whey has been the golden child for bodybuilders forever, but we have shown that our rice does exactly what whey does," says Janow.
Meanwhile, Brands like Vega are taking a different approach, working to improve their amino-acid profile by blending plant sources like pea (rich in branched chain amino acids) with rice, hemp, sacha inchi, and alfalfa, which are high in other, distinct amino acids. "You get all the amino acids represented by using multiple sources that complement each other," explains holistic nutritionist and marathoner Emma Cutfield, Vega's innovation manager.
Are they better?
Science-wise, there is scant evidence to suggest that plant-based protein is better for sports performance than protein derived from whey or casein, says Kalman. "Just as well? Yes. Better? No. If they're saying that, it's just marketing."
Anecdotally, however, many athletes swear by it. "There are myriad performance benefits," says Kevin Hill, a 45-year-old vegan bodybuilder who works out five times a week at the legendary Gold's Gym in Venice, Calif., gulping down a rice-based protein shake before and after he hits the gym. Hill says more and more fellow weight-lifters are quietly approaching him at the gym to ask about his unconventional diet, as they grow weary of the gas and bloating often associated with whey and casein. "Most people there still assume you can't build a body using plant-based sources but I am proving them wrong."
Canadian triathlete Brendan Brazier—the front man for Vega's athlete outreach—contends that because plant-based protein tends to digest more easily, it draws less blood and energy to the GI tract, leaving more to usher oxygen to the muscles for power and flush waste from the body. Because it is less acidic than animal-based products (which can prompt inflammation and leech calcium from the bones), it also takes less of a toll on the skeletal system, he says.
Others are drawn to plant-based proteins for ethical reasons, because they are lactose or gluten intolerant, or because they are simply leery of the hormones, pesticides, and other impurities often found in whey, says celebrity trainer Gina Lombardi, host of the Discovery Channel's Fit Nation. "In the past, anything other than soy, whey, or egg wasn't even considered," she says. "Now, people are hyper-sensitive about food allergies and food sensitivities. Plant-based proteins that have the same efficacy as whey are an obvious and safe choice for them."
A cleaner alternative
Brams of Garden of Life says the company—originally founded in 2001 as a probiotics and digestive health company—never considered protein a priority. It had one mediocre-selling whey product in its line. But around 2007, it started to realize it was not a good fit.
"People were constantly complaining about gas and digestive upset. That was not compatible with the core of our mission," he says. What was core to the company's mission was to create clean, organic, non-GMO products, and as it sought to create a new plant-based protein option, it found it "exceedingly hard" to source ingredients that fit that description.
It would be two years before it was able to launch Raw Protein, a blend of 16 organic, non-gmo sprouted grains (including Axiom's organic rice protein), plus probiotics and enzymes all preserved via a heat-free (raw) manufacturing process. Today, Garden of Life's Raw Meal, Raw Protein, and Raw Fit (for weight management) are all top sellers in the category and the company sees itself "very much as a protein company," says Brams. Almost by accident, so do an array of athletes. "We are not targeting an athletic market, and we have not launched a product line specifically aimed at amateur and professional athletes. They found us," says Brams.
Vega, on the other hand, has made a concerted effort to target athletes, sponsoring everyone from MMA fighters to Major League Baseball players via its Vega Ambassadors program and offering discounts and product samples to hundreds of others via its Team Vega program. In 2012, it came out with an expanded VegaSport line hinged upon the growing science of nutrient timing (which suggests that taking in specific nutrients before and after workouts enhances muscle-building and recovery).
For instance, its new "Recovery Accelerator" made up of four parts carbohydrate and one part protein, is to be taken immediately after training to replenish glycogen stores, ease inflammation and instigate tissue repair, and then followed 90 minutes later with a Performance Protein blend loaded with muscle-building glutamine and Branch Chain Amino Acids. The result: "You begin the repair process earlier so you build more muscle, have a reduction in soreness, and can train again sooner," says Cutfield. Today, Vega's sports line makes up roughly 40% of the company's revenue.
An uncertain future
The clean, vegetarian sports protein craze has already begun to migrate from the natural channel to Food, Drug, Mass, with companies like Twin Lab (omnipresent at Costco) launching a "Veggie Protein" made with peas, rice, chlorella, and black chia seeds as part of its Clean Series in September, and products like Vega's (already available in thousands of Whole Foods Market, Sprouts and GNCs) slowly appearing on the shelves of mainstream grocers like King Soopers, Ralphs, and Fred Meyer.
But many remain skeptical that plant-based varieties will ever overtake their animal-derived rivals. "You still have your loyalists and purists who are never going to sub a whey for a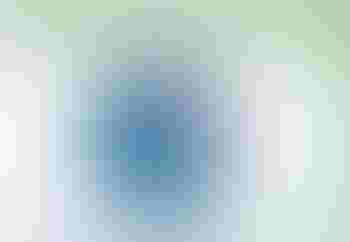 plant-based protein," says Brian Smith, a managing director at PiperJaffray.
Of the total $4.5 billion sports protein market, $820 million or 18% goes to plants, according to NBJ research. In comparison, whey represents 48% of all sports protein sales to reach $2.1 billion in 2013. While rice is highlighted as an up-and-coming force within the protein market, it still only accounts for 3.4% of total protein sales. Pea protein, another hyped category, matches rice at that 3.4%. Soy, the much maligned commodity in protein, still remains the largest plant-based protein, owning 10% of the total market. As the sports nutrition consumer begins to demand slow-release protein, casein has claimed a strong foothold, commanding 14% of sports protein.
Some athletes, like NFL players Owens and Foster—who publicly touted their veganism not so long ago—have quietly returned to animal protein. Owens' trainer reportedly told him he was getting too lean.
Kalman notes that while research on soy and rice is growing, the body of evidence supporting pea and hemp is almost non-existent. And as of now, interest in funding research seems lean. Meanwhile, several recent incidents have driven home the point that even "clean" plant-proteins are not immune to contamination.
In November, Vega announced it was recalling its Vega One Nutritional Shakes and Sports Performance Protein after an enzyme supplied by a third party was found to contain a prescription antibiotic, chloramphenicol, used to treat typhoid fever. (This recall was widespread across many supplement manufacturers, and Vega has since found a new supplier). And over the course of the last year several media outlets have raised concerns about the existence of heavy metals, from lead to cadmium, in plant-based protein sources like rice and peas.
That said, everyone interviewed for this story envisioned a bright future for the category. Says Kalman: "As long as companies keep innovating with good taste and convenient products and add good science, there is a huge opportunity to build this much bigger."
Subscribe and receive the latest updates on trends, data, events and more.
Join 57,000+ members of the natural products community.
You May Also Like
---
Sep 20 - Sep 23, 2023
Natural Products Expo East is the East Coast's leading natural, organic and healthy products event.
Learn More