Chinese vitamin market makes strides
Chinese vitamin market makes strides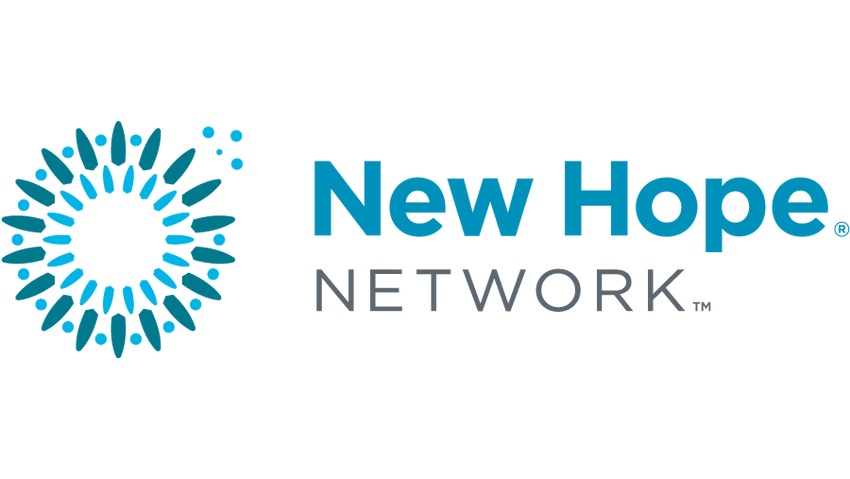 Vitamin production in China is growing at a fast clip, with most vitamins being produced for export. However, despite the fact that the Chinese have traditionally seen natural foods as the source of all their vitamin needs, market researcher Euromonitor International says that China is set to become the fastest-growing over-the-counter (OTC) market in the world by 2010, with vitamins and minerals as the key drivers.
It projects growth of 55 per cent and sales of $2.4 billion by 2010, which translates into 18 per cent of the total growth in global sales for the OTC health-care industry. Gross sales of finished vitamin products for the domestic market were about $500 million in 2005, according to Nutrition Business Journal. However, by 2006, NBJ estimated the market had increased to $630 million.
Euromonitor says direct sellers, such as Amway's China company Alticor, and Joincare Pharmaceutical, are important in bringing this market into fuller potential.
Nutritional supplements account for only four per cent of today's China's OTC market, compared to around 27 per cent on average worldwide. Research indicates that one sixth of Chinese people have strong consumption potential, but for the moment the intake of nutritional supplements per capita is 50 per cent lower than that among other Asian peoples.
In addition, the National Development and Reform Commission of China plans to release the National Standards for Nutrition Enhanced Flour, to regulate flour production and improve the nutritional health of Chinese people, especially women and children. It is estimated that these standards will create $1 billion per year in opportunity for China's vitamin industry. Also, standards for vitamin C as a food and beverage additive are being drafted, which, if put into practice, will greatly increase domestic demand.
The consumer market
Today vitamin products available to Chinese consumers include chewable tablets, tablets taken orally, effervescent tablets, powder preparations, capsules, liquid preparations and drops. Chewable tablets are the most popular, accounting for 40 per cent of all consumer vitamins. Vitamin products are now generally divided by law into two categories. The first is vitamin pharmaceuticals (OTC); the second is vitamin health-care foods. Vitamin-pharmaceuticals are products used to prevent vitamin deficiencies and improve vitamin content in the body. In this category vitamins are generally added in very small doses.
The vitamin health-care foods category encompasses products used to combat ageing, beautify the skin and prevent disease. Generally the dosage of vitamins added to health-care foods is bigger.
In China the first category of products needs stricter official examination than the second category before getting a production license. Thus the volume of the second category is much larger. But recently many newly established vitamin manufacturers prefer to register their products in the OTC category because it's easier to win consumers.
Product marketers
The top three consumer-vitamin health-care products are Shanghai Roche's Li Du Shen vitamin-C effervescent tablet, Sino-American Shanghai ManagerSuite Site's Jin Shi Er Kang compound vitamin tablet and Wyeth-Whitehall's Shancun Multivitamin tablet. These three products account for 44 per cent of total consumer-vitamin health-care products marketed in China.
In 2003, Amway China generated $1.2 billion in sales, of which more than half was from its Nutrilite brand, which includes vitamin-C tablets, natural vitamin-B tablets, Ca-Mg tablets and other health-care products. Nutrilite's sales revenue increased faster in 2004 than in 2003.
In 2004, DSM Nutritional Products signed a co-operative contract with Fudan University to invest $4.56 million to establish one united lab in Fudan, providing 20 nutrition scientists with good research facilities. Also in 2004, DSM co-operated jointly with Tianjin Pharmaceutical Xinzheng Company to develop and produce vitamin health-care products. Their plan was to achieve $19 million in sales in 2007.
Marketing modes
Yang Sheng Tang has made big strides in the children's vitamin market. Wyeth-Whitehall Pharmaceutical produced various products targeted at various end-use markets, such as Xiaoer Shancun Tablet for children, Shancun Multivitamin Tablet for adults and Shancun Silver Tablet for seniors.
Amway's direct-marketing approach maximizes sales channels and influences end users. This may be its key to success, because Chinese consumers have no tradition of taking daily nutritional supplements. It also invests in TV and street advertising.
The biggest consumer group for health-care products lives in big cities such as Beijing, Shanghai, Guangzhou and Shenzhen, where consumers are well educated and more open to knowing about nutrition and health care.
Cheng Zhang Kuai Le, Shancun Tablet and Jin Shi Er Kang won success by focusing on these big cities. Shanghai Jiante Biological put its promotional efforts on medium and small cities with less success.
Portions of this article are excerpted from Nutrition Business Journal.
Andrew Liu is founder and CEO of Guangzhou Flacious Chemical Co (Guangzhou, China), a market-research company providing international consulting services related to China's food, beverage, feed, pharmaceutical, cosmetic and ingredient industries.
Subscribe and receive the latest updates on trends, data, events and more.
Join 57,000+ members of the natural products community.
You May Also Like
---
Sep 20 - Sep 23, 2023
Natural Products Expo East is the East Coast's leading natural, organic and healthy products event.
Learn More