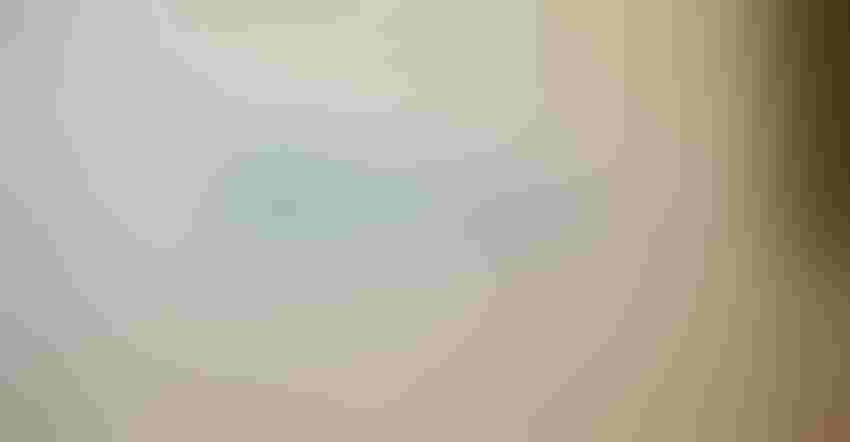 At Natural Products Expo East 2016, Climate Collaborative founders Lara Jackle Dickinson of OSC2 and Katherine DiMatteo of the Sustainable Food Trade Association presented their concept in a panel discussion (along with three supporting brands). The 75-minute session filled most of the 80 seats in the far hallway of the Baltimore convention center as the panel shared their idea: to feed the craving for coordinated industry action to address global warming.  
"I was recognizing in OSC2 meetings that we just kept talking about climate and supply chain issues," says Dickinson. And not just conceptually. Specific issues that were affecting businesses—like drought, crop shortfalls and other unpredictable supply chain issues—were coming up.  
The idea emerged: "We've led on organics and animal welfare and fair trade and non-GMO and so many things," says Dickinson. "Why couldn't we do it for climate?"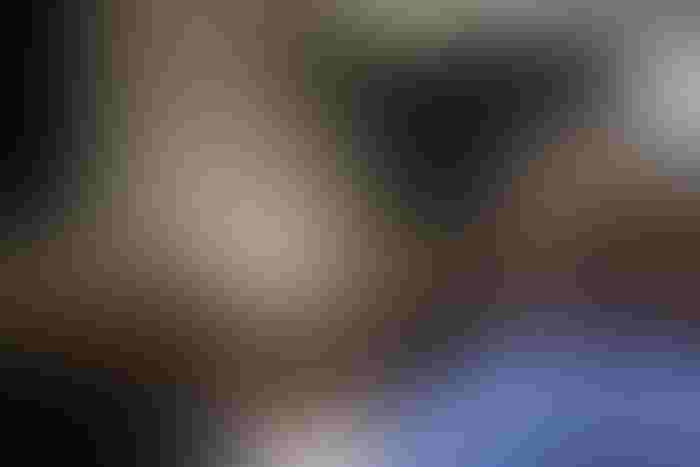 Over the next six months, the Climate Collaborative, with the support of New Hope Network, and Carlotta Mast in particular, grew into Natural Products Expo West's "Climate Day."
The event was a full day—nearly 12 hours—of education and inspiration that consisted of six panels, four short sponsor films, individual speakers and more. Highlights included a beautiful and stirring teaser of the forthcoming film, Kiss the Ground, directed by Josh Tickell and Rebecca Harrell Tickell, and a keynote address by Paul Hawken. Hawken presented final data from his Project Drawdown, codifying the top solutions to global warming in order to achieve drawdown, or "that point in time when greenhouse gasses peak and begin to decline on a year to year basis."
Some 600 attendees filled the seats over the day with another 1,500 live-streaming remotely. 
Why?
"The time is right for businesses to step up and do what they can to mitigate and reverse climate change," says DiMatteo. The Climate Collaborative was formed to mobilize businesses to fight climate change by taking action and making commitments, she says. "We don't have to wait for government, we shouldn't hope for the best that somebody else is going to do this."
DiMatteo reiterates the education and inspiration drivers, but is very clear to include action and recognition, too. Companies are asked to go public with their commitments within nine areas, choosing anywhere from one to all nine, and making specific, tangible goals within them. The nine commitment areas are:
• Agriculture
• Energy efficiency
• Food waste
• Forests
• Packaging
• Policy
• Renewable energy
• Short lived climate pollutants
• Transportation
These nine, which can be seen in much greater detail here, are based on decades of carbon footprinting and life-cycle assessment research, says Dickinson. "They are basically the commitment areas that are most relevant to natural foods businesses."
The structure for this came from Climate Collaborative's survey of industry leaders. The majority of those polled agreed that we have five years or less to act, says Dickinson, "and the vast majority agreed that we can and must do more." But the query also revealed barriers. First, that climate action was often not a business priority. Second, that companies weren't sure what would be the most important actions to take.
The commitment areas exist to demonstrate actionable items, raise awareness and recognition, and, says Dickinson, "create a clear path to action so it becomes more tangible and meaningful for companies."
"Showing people a polar bear stranded on an ice floe doesn't connect people," she continues. "It doesn't tell businesses what we can do about it."
What?
In addition to the full day Wednesday, Expo West's climate track included educational workshops on Friday and Saturday, covering packaging, agriculture, renewable energy and plant-based diets. Education and inspiration flowed freely throughout the sessions, and Wednesday afternoon of Climate Day, companies made verbal commitments to what actions they would make over the coming year.
As an inflatable wireless mic bounced around the room, company representatives from Natural Habitats, 18 Rabbits, Califia Farms, Annie's, Big Tree Farms and many others stood and made commitments. Dr. Bronner's committed to eight of the nine areas. AlterEco and Nature's Path hit all nine. Some 15 companies made verbal commitments on site and nearly three dozen companies are listed on the Collaborative's action page—which is where any company can go at any time to join the crusade. Several companies made cash contributions to support Climate Collaborative, along with their commitments.
Any company (large or small) and any commitment (one or nine) received great applause.
Dickinson appreciates them all. "If small companies start building climate programs into the supply chain from the start we have a huge advantage in terms of our food system as they grow," she says. "And so we want them just as much as the fantastic bigger companies. And what's been really gratifying is that some of the really established companies have been sponsors to make this possible."
To be part of the Collaborative requires no membership. Just commitment. "The goal of this is to make absolutely no barriers to entry for any company," says Dickinson.
The future of Climate Day
"I think it was a tremendous success," says Katherine DiMatteo. "It was a great launch for the Climate Collaborative and we look forward to having the event again next year and reporting back on the success and commitments and actions that were taken during the year by the companies."
Recognition will also show in the form of awards. Brands who register for the Climate Collaborative are eligible based on level of progress and impact. Judges are being selected now, and awards will be issued at future events.
As the Climate Collaborative brings the collective force of the natural products industry to global warming, Climate Day gives voice to the effort. And it appears to just be getting started. Will there be another climate day? "Yes!" says Dickinson, calling it a fantastic success. "It's a no-brainer. This is the start of a great tradition for our industry." 
From the stage
"We want to reverse global warming, that's the most important goal for humanity. Everything else is subordinate to this." – Paul Hawken, Project Drawdown
"It's hard to think of a more hopeful or horrifying time." - Joel Makower, GreenBiz Group  
"Our entire industry is dependent on a stable and dependable climate." - Sheila Ongie, National Co+op Grocers (NCG)
"I love all of the optimism. When it comes down to it, we need to move on this before consumers demand it. We can't wait for consumers to say 'this is what we need.'" - Jessica Rolph, Happy Family
"What a brand like ours certainly has the power to do is help our guests understand … what are the tradeoffs as you look for these better-for-you, better-for-the-planet options?" - Jennifer Silberman, Target
"Do what you say you're going to do, and then get better at saying what you're doing. Historically, we have failed to give consumers tangible actions with big impact. We've relegated the consumer to simple conservation activities or presented unrealistic, impractical actions. The opportunity now is to give consumers realistic and measurable actions they can take." - Eric Pierce, New Hope Network
"We have to see ourselves as educating institutions." - Gary Hirshberg, Stonyfield Farm
"We need to support farmers that want to make the transition [to organics], by buying their product, but also by investing in research." - Tracy Misiewicz, The Organic Center
"We seem to be addicted to drama. Maybe climate change is part of that. There's no reason we can't all be net sequestering carbon." - Chris Mann, Guayaki Sustainable Rainforest Products
"I'd like to see every major food company come to the show. They used to see activists as nuisances, now they see them as foretellers of the future." - Seth Goldman, Honest Tea
"I hope next year this room is packed and highlighting success stories!" - Corinne Shindelar, Independent Natural Food Retailers Association
"Is there a business case? What's the business case for double glazing the planet? What's the business case for a drop in biodiversity? The cost of the solutions is now less than the alternative, than doing nothing." - Paul Hawken, Project Drawdown
Subscribe and receive the latest updates on trends, data, events and more.
Join 57,000+ members of the natural products community.
You May Also Like
---