Company news 358
Company news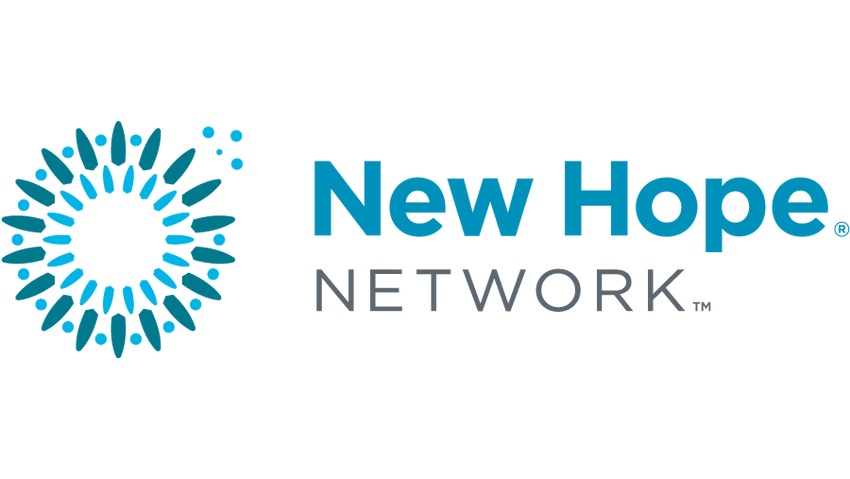 Patent for extraction method
Collagen Nutraceuticals has developed an extraction method utilized in manufacturing Pomegranate Power, which removes the ellagic acid/punicosides from the entire fruit, and has filed a patent on this process. Studies at Rambam Medical Center in Israel, and the University of Wisconsin and Case Western Reserve University in the US have linked consumption of pomegranate juice to heart health, prostate cancer prevention and cartilage protection from inflammation. A daily supplement of Pomegranate Power, available in both powder and liquid form, contains potency levels of the ellagic acid ranging from a minimum of 10-90 per cent.
Steam sterilisation adopted
BI Nutraceuticals has adopted a unique sterilisation process for the company's line of herbal powders that uses super-heated dry steam to reduce microbiological load with results comparable to irradiation. The Protexx HP process delivers maximum reduction in potential contaminants while preserving the colour, flavour and bioactive compounds of the ingredients, the California company said.
National Starch info guide
A new brochure published by National Starch Food Innovation presents comprehensive information for selecting food starches. Compiled by experienced food technologists and chefs at National Starch Food Innovation, How to Choose Food Starches — Your Guide to Food Innovation helps food industry developers create new foods and improve existing ones. For a free copy, email: [email protected].
HortResearch promotes fruit
New Zealand is partnering in a multi-million dollar project aimed at improving health by increasing consumption of fruit and vegetables. Fruit science company HortResearch will join with Europe's top research organisations in the ISAFRUIT programme, which brings together 60 research partners from 14 EU countries. ISAFRUIT has identified bottlenecks throughout the fruit supply chain, which reduce fruit consumption. The programme will address and resolve these through consumer-driven preferences, following a 'fork-to-farm' approach.
Zuellig Group names new CEO
The Zuellig Group has named George Pontiakos president and CEO of Zuellig Group North America, overseeing all aspects of North American operations including BI Nutraceuticals Premium Performance Ingredients, AF Zeta and Zuellig Group Nutrition and Ingredients in China. Pontiakos founded Monovasia, a medical services and technology company, and also previously worked at Oluma, Lucent and Agere.
Marigot expands tech team
Marigot Ltd has recruited Denis O'Neill as food applications and technical manager and Dr Melanie Walsh as research manager. A graduate in food technology from University College Cork, O'Neill will research application areas for the Aquamin range of natural minerals ingredients. Walsh holds a doctorate in biochemistry from University College Cork; she will focus on the Aquamin product from a biochemistry perspective. Marigot specialises in the development and production of natural minerals products.
Claim approved for EPA and DHA
Ocean Nutrition Canada has successfully petitioned for an 'Excellent Source Nutrient Content Claim' for foods containing both EPA and DHA, under the authoritative statement provisions of the Food and Drug Modernization Act. The new ruling means that companies can place certain claims on their packaging such as 'An Excellent Source of Omega-3 EPA and DHA,' 'High In Omega-3 EPA and DHA,' or 'Rich In Omega-3 EPA and DHA.' Until now, food manufacturers were only able to use the nutrient content claim for an excellent source of DHA alone.
Embria to relocate HQ office
Embria Health Sciences plans to locate its headquarters in Ankeny, Iowa. Embria will be investing more than $10 million in a new building that will house its manufacturing facilities as well as company office space. Plans to break ground on the 5.1-acre site are tentatively scheduled for late-summer 2006.
New international sales VP
InterHealth Nutraceuticals has promoted Darryl Mircheff to vice president of international sales. Mircheff, who has nearly 20 years of global sales and marketing experience, including more than a half dozen in the nutraceuticals industry, will lead the company's expanded efforts in the international arena. Prior to his tenure with InterHealth, Mircheff directed international sales activities for several prominent companies, including Technical Sourcing International.
Solbar names partner
Solbar Industries Ltd has named Danetto Food ApS as Solbar's distribution partner in Denmark, Sweden and Norway, and the company will also take responsibility for marketing soy proteins in Finland. This distribution channel, together with the previously announced partnerships, is part of Solbar's plan to strengthen its position in the European market, the company reports.
Frutarom buys stake Frutarom Industries Ltd in Israel has acquired 70 per cent of the shares of GewurzMuhle Nesse in Germany. The transaction includes a call-and-put option, exercisable as of the end of 2007, to acquire the remaining 30 per cent of the shares. Founded in 1880, Nesse is a fast-growing international group with 120 employees, two production facilities in Germany, and offices in 20 other countries.
Fortitech ad campaign wins
Fortitech Inc's advertising campaign, 'The Ultimate Fortification Destination,' has won an Internet Advertising Competition award from the Web Marketing Association based in Boston, Massachusetts.?The global campaign was designed by the New York-based marketing communications agency Media Logic and programmed by Arcadam.?The promotion launched in early 2005 and was compared with virtually all other corporate websites in the food industry.
Abbott invests in powder
Abbott, a US health care company, announced today that it is investing $280 million to build a state-of-the-art nutritional powder manufacturing plant in Singapore?s Tuas Biomedical Park 2. ?The worldwide paediatric market is worth approximately $13 billion today, with the Asian region contributing to a third of this demand.
High GLA safflower seeds
Arcadia Biosciences has unveiled research results demonstrating 65 per cent gamma linolenic acid in the oil from safflower seeds. Through further development, these high levels of GLA hold promise of providing consumers with a more cost-effective and convenient source of omega-6 fatty acids. Use of GLA supplements is currently constrained by high cost and the need to consume 10 or more capsules of existing GLA supplements per day of evening primrose oil or borage oil. The achievement of 65 per cent GLA in safflower seeds represents a breakthrough relative to both oils, the company says.
Palatinose earns GRAS status
Palatinit, a subsidiary of the world's largest sugar producer, S?dzucker AG, has achieved GRAS notification from the Food and Drug Administration for its sugar Palatinose. Palatinose (generic name: isomaltulose) is a disaccharide derived from sucrose. It has a smooth sweetness profile similar to sugar, but has more scope for flavour development. It provides the body with long-lasting energy in the form of glucose and is therefore highly suitable for use in energy, sports and wellness drinks as well as in cereal and nutritional bars; it has the same calorie content as sugar, is tooth-friendly and has a low-glycaemic effect.
Red Bull passes NSF test
NSF International has announced that Red Bull Energy Drink is the first company to successfully complete all requirements of the NSF Athletic Banned Substances Certification Program — NSF Certified for Sport — establishing a new benchmark in quality for dietary supplements and nutritional products. NSF International developed the Athletic Banned Substances Certification Program to meet the growing demands by those concerned about banned substances in sports supplements. Recommended by Major League Baseball and the MLB Players Association, the new programme is designed to minimize the risk that a dietary supplement or nutrition product contains banned substances.
DNP International sales jump
DNP International's first-quarter sales rose 42 per cent from the previous year to date, and for the month of March alone, a sales increase of 65 per cent. DNP management attributes reorganizing and competitiveness to this success, from personnel to product lines to pricing. DNP International, founded in 1994, imports and distributes raw material ingredients to approximately 30,000 manufacturers in the food, beverage, dietary supplements, cosmetic, pharmaceutical and feed industries.
Vitamin donations to Tibet
Tishcon Corp has doubled its commitment to supply multivitamin tablets to the Vitamin Angel Alliance and will now manufacture and provide 2 million tablets each month for distribution in Tibet. The Alliance organizes monthly donations in Tibet in co-ordination with the Terma Foundation, a nonprofit. A study conducted by the Terma Foundation found that up to 70 per cent of Tibetan children are vulnerable to rickets, which is caused by vitamin D and calcium deficiencies.
Himalaya names new CEO
Himalaya has tapped Nabeel Manal, a third-generation leader at Himalaya Herbal Healthcare India, to run its operations in the North American and Caribbean markets. Manal, the grandson of Himalaya's founder, M Manal, will be serving as president and chief executive officer of Himalaya Herbal Healthcare in the US. Manal grew up in the United States but was born in India and returned there each summer to work at Himalaya. He earned a bachelor's degree in marketing and finance at Trinity University in Texas.
De-merger for EPAX
EPAX AS in Norway, formerly a division of Pronova Biocare, has de-merged from its parent company. A producer of concentrated Omega-3 EPA/DHA oils in the business-to-business segment, EPAX AS will continue to produce its oils under the EPAX brand name.
Frutarom's Salvia seed oil
Frutarom has signed a marketing and distribution agreement with Magnetica Interactive Ltd, an Israeli company that produces plant oil enriched with omega-3s. The patent-protected salvia seed oil contains more than 50 per cent of the essential alpha-linolenic acid omega 3. The oil will be utilised as an ingredient for the functional foods market — without the common disadvantages of omega-3 supplements, including poor taste, unstable substance and high heavy metals content.
Subscribe and receive the latest updates on trends, data, events and more.
Join 57,000+ members of the natural products community.
You May Also Like
---