Consumer Reports takes another swing at dietary supplements and the industry responds
Consumer Reports takes another swing at dietary supplements and the industry responds
The December issue of Consumer Reports includes a story questioning the quality and safety of turmeric and echinacea supplements. The story was posted online Oct. 30.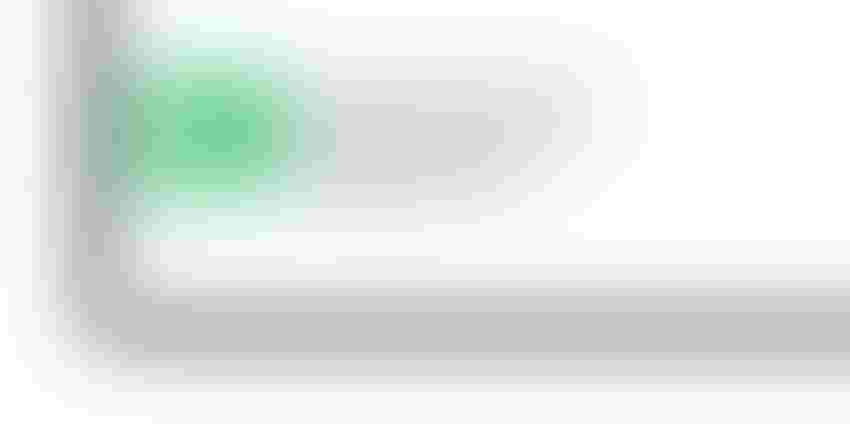 Consumer Reports has a history of criticizing the dietary supplement industry and the latest salvo from the test-and-review outfit keeps that record consistent. An article posted Oct. 30 claims testing of 29 echinacea and turmeric products showed "more than a third" had problems associated with lead, bacteria and "low levels of key active compounds."
Consumer Reports charges that companies "can use a wide variety of standards—including their own," while not sharing the standards used in its testing. The article also complains of a "lack of regulation surrounding dietary supplements."
We asked trade associations and supplement industry professionals for a response.
The Council for Responsible Nutrition called the article "a thinly veiled and poorly researched assault on the dietary supplement industry with ill-informed opinion posing as fact." CRN also criticized Consumer Reports for ignoring existing standards in favor of "its own arbitrary standards that are neither grounded in science nor relevant to consumer safety." Said CRN President and CEO Steve Mister in the statement, "Here are the facts: First, there will always be low levels of lead found in products naturally sourced from plants grown in soil—whether it's an herbal extract or the produce found at a farmers market—and the law permits these levels because they are not unsafe. Second, opening up a dialogue with your doctor is one of the best ways to ensure proper selection and safe use of dietary supplements. And third, 77% of Americans take dietary supplements each year, including popular products like the multivitamin, vitamin D, calcium, omega-3 fatty acids and probiotics, and when taken responsibly, they can play a valuable role in helping Americans live healthy lifestyles." 
The American Herbal Products Association takes issue with Consumer Reports claiming that "identified concerns with more than a third" of the tested products. In its statement, AHPA contends "For all but one specific product, however, the 'concerns,' identified are related to factors on which Consumer Reports assigned analytical targets that ignore federal labeling regulations and quality standards developed by AHPA and other authoritative organizations." Among the particular criticism, the statement reads, "the CR article reports that none of the 29 tested products exceeds the limits for lead established by the U.S. Pharmacopeia (USP)," and called out sloppy research in the article. According to AHPA, Consumer Reports criticized two products for not containing a constituent of echinacea even though "neither of these products actually declared the presence of this constituent." AHPA President Michael McGuffin was interviewed for the article and the Association's statement charges that his input was ignored. In the statement, AHPA contends, "Consumer Reports provides important food safety information to consumers on issues such as potential pathogenic contamination of romaine lettuce and handling of raw chicken in home preparation. AHPA appreciates such guidance when it's within CR's area of expertise, but its apparent lack of understanding of supplement regulations combined with its unwillingness to consider experienced input to learn more about herbal product quality standards diminishes the value of its communication in this subject area.
United Natural Product Alliance President Loren Israelsen also took issue with Consumer Reports' decision not to disclose what standards were used in testing. Without knowing what the standards were, it's impossible for consumers to learn anything of value from the article, Israelsen says. "I just kind of have dreams of Eric Snyder when I read stuff like this," he said, referring to the New York Attorney General Eric Schneiderman's 2015 herbal supplements investigation that supplement industry advocates criticized for using improper testing methods. "They [New York investigators] didn't know what they were doing. I'm not suggesting CR has got that problem, but any decent report will give you the underlying data."
This is clearly another example of mainstream media not understanding the dietary supplement industry," said Len Monheit, CEO at the Trust Transparency Center. Monheit took particular issue with Consumer Report's charges of lead contamination. "Where companies post lead and heavy metal limits on labels and they meet those limits, which are developed based on established safety criteria—it is not helpful to consumers to vet at an arbitrary level beyond these specifications. As instrumentation sensitivity increases, detection limits get smaller and smaller. Plus, lead actually occurs naturally in some soils and so will find its way, naturally, into some fruits and vegetables. To declare that 'no amount of lead is acceptable' is contrary to nature." Consumer Reports was looking in the wrong places, Monheit contended. In fact, this article does a disservice and maybe even missed the mark by not effectively identifying products which actually might be non-compliant with GMPs and label claims and should be called out."
American Botanical Council Chief Science Officer Stefan Gafner also questioned Consumer Reports' stances on lead. "The notion that 'no amount of lead is acceptable,' expressed by CR Director of Food Safety Research and Testing James E. Rogers shows a lack of awareness of the present realities in producing food. While we all wish that we could eliminate lead from the environment in which we live, and the food we eat, the reality is that there is lead from natural sources or pollution is in our soil." Gafner quotes the FDA website in his response: "It is not possible to remove or completely prevent lead from entering the food supply." Gafner takes issue with Consumer Report's failing to use established standards. "It is not difficult to understand that products may fail if an investigator uses a standard [for lead] that is lower than what industry members are testing against. The issue with bacterial contamination is similar—there are different specifications for a bacterial load that can be used in dietary supplement manufacturing, so depending on the specifications that are used, a company may accept a higher or lower threshold of aerobic bacteria." Gafner did agree that meeting label claims for ingredients is important.  "While many different echinacea species and plant parts are in commercial use with variable concentrations of phenolic compounds, and phenolic compound content is not necessarily a measure of efficacy, one would expect to find sufficient amounts of these marker compounds in the investigated products."
At his Alkemist Labs Elan Sudberg uses specifications and standards every day and wonders how a report can say a product failed to meet a standard without saying what the standard was. "They hold these brands to CR standards for aerobic bacteria and in another they use USP. So what is the standard? Can we see it? How was it established and to what criteria other than 'let's make noise?'" Sudberg expressed doubts that Consumer Reports is qualified to make the charges on ingredient levels. "Again, I'd like to see the methods used to test these products. Very common methods for specific analytes are carelessly deployed on finished products where matrix interference can be an obstruction unless a method is developed specifically for the product," Sudberg said. "This is rarely done in finished product testing and I'd bet it was passed over at Consumer Reports. But we will never know since all they provide are misleading headlines.
NOW Foods CEO Jim Emme didn't question the article's finding as much as the timing. "The view stated that we are an unregulated industry is misguided. This is quite ironic when one considers that the 25th Anniversary of DSHEA just took place days ago. Our industry is also regulated by many state and local agencies and well as the U.S. FDA."
Natreon CEO Sanni Raju also took issue with Consumer Reports' declaration of a "lack of regulation surrounding dietary supplements." "My response is simply that the dietary supplement industry has a regulatory framework and this framework provides consumers safe and effective options as part of their health and wellness journey," Raju said in his statement. He also pointed out that all the products met established standards, even if some did not pass standards used in the article. "The report shows that a majority of botanical supplements meet the CR testing standards laid out in this report and all achieved USP standards for lead and bacteria."
Subscribe and receive the latest updates on trends, data, events and more.
Join 57,000+ members of the natural products community.
You May Also Like
---