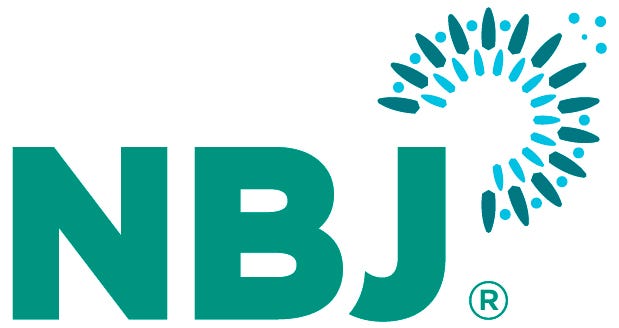 Cracking the Code on Online Customer Acquisition
Cracking the Code on Online Customer Acquisition
Connie Hallquist is the new CEO of Healthy Directions, a legacy supplement marketer in the direct mail channel. As internet supplement sales climb and the direct mail industry slows, Hallquist must find the right balance of new media and old to best engage her aging customer base. Hallquist spoke to NBJ from her offices in Potomac, Maryland.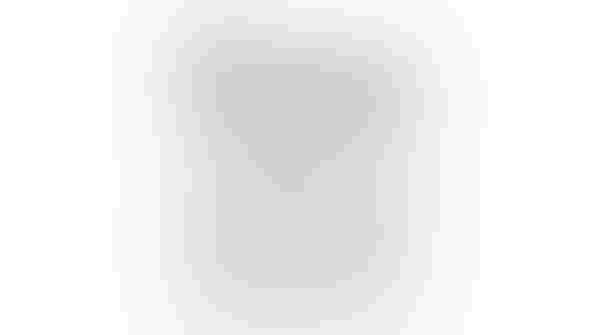 nbj: What's the split right now at Healthy Directions between internet and catalog?
Connie Hallquist: Our internet business represents about 20% of sales. It's going up, but it's probably low relative to other players in the market. I would attribute part of that to the fact that we serve a very senior demographic. Fewer older people are online-savvy. And then, honestly, our roots are in direct mail, so we haven't been as quick out of the gate in terms of internet marketing. But we have made a huge investment in online over the past 18 months, with brand new web platforms, using Omniture as our reporting package and Strong Mail for our email deployment. Right now, we have all the building blocks in place to be a lot more successful than we have been historically.

nbj: How big of a strategic priority is this transition from print to digital for you?
CH: It's a big strategic priority for us, but we are trying to be surgical about it. Given the option, we would prefer—because we are a big direct mailer—that somebody pick up the telephone first. We get a higher average order value on the telephone, and a much greater take rate on our auto-delivery program.

Obviously, education is a big component of what we do, so we'll send out a 32-page magalog on a single product, whether it's our joint formula or cardiovascular formula, for example. We educate people up front and love to get them on the phone because we get the highest AOV. After that, they could buy wherever they want. We do find in our data that our multi-channel buyers—those people that buy phone, mail, web, or phone and web—are our most valuable customers.

nbj: You just have to be everywhere.
CH: That's right, you do. But in terms of our internet efforts to date, we do a very good job at servicing what we call our loyalty customers—ones who have previously purchased from us. The area where we still have a lot of learning to do is in online acquisition—capturing a new-to-file customer online first. Whether you use organic search, paid search, paid display or affiliates, the vast majority of our online sales are still servicing our loyalty customers. So, we have all kinds of tests going on right now trying to crack the code on true online acquisition.

nbj: How wary are you of the affiliate space?
CH: We're actually under-penetrated in affiliates, relative to my past experience in other companies. I want to say it represents maybe 5% of online sales. Typically, it would be in the 10% to 15% range. And interestingly, most purchasers through our affiliates are what we would characterize as our loyalty customers. Think about it. You are a customer and you go online and you want to repurchase Dr. Sinatra's Omega Q Plus. You type that into your Google search box and up pops the organic results, the paid results and the affiliates. If somebody types in 'Omega Q Plus free shipping' or 'Omega Q Plus coupon,' typically an affiliate offer is going to pop.

nbj: How are you thinking about mobile?
CH: It's on the docket for 2013 to do a responsive design site. We are going to pick one doctor's site and, using our existing partner Weblink, make it mobile-optimized for tablet and phones. Doing responsive design allows you to customize based on the mobile format. We find that the growth in people accessing is predominantly—for our demographic—on a tablet versus a phone.

Conversion rates on a tablet or a phone, relative to website visits through a personal computer, are about half. I can see why one wouldn't want to buy on a phone, because it's probably a pretty terrible experience. On a tablet, our sites, even without being mobile optimized, operate well and they look good, but my hunch—and this is from having talked to other direct-to-consumer marketers—is that people do a lot of research on their tablets but reserve the purchase for when they are on their PC. Will that change over time? Yes, probably. At this point you're still just making an investment in the future, though I think ultimately everybody will have to make that investment.

nbj: Is the tablet a good fit for your demographic?
CH: It is. You see a whole generation of seniors who bypass the PC altogether and the tablet becomes their medium of choice. They just never got to the PC, and now tablets are so user-friendly that the late adopters are actually the early adopters to the tablet.

nbj: Which doctors or products currently perform the best for the company?
CH: We continue to dominate in major health conditions and our top products deal with cardiovascular concerns. Omega Q Plus with Dr. Sinatra is a great product for us. It's a combination of calamarine oil and CoQ10 and we market that product through multiple channels. So, not only through direct mail and online, but we also do direct-response television, print and radio. It's a long-standing product inside the company that we continue to reinvent every couple of years.

Each doctor has a hero product—a hallmark product that represents their philosophy and works as a juggernaut inside of their business. Then we surround that hero product with other complementary products. Dr. Sinatra, who is our cardiologist, owns the cardiovascular and omega-3 space for us. Dr. Williams is joint and probiotic—he has two big products in both of those categories. Dr. Whitaker's strong product is his multivitamin, which comes in packets of eight pills each and you take two packets a day. He also has a very strong vision product. Dr. Lark has a beauty product, which is a natural anti-aging moisturizer.

And we have several new docs in the hopper. We've got Dr. Tabor, who also deals in the natural beauty space. And just this week was probably our most important product launch of the year. It's called Vital Sleep, with Dr. Wurtman who is an MIT researcher and Harvard-trained doctor in the sleep category.

nbj: Wouldn't cognitive decline be more pressing for your demographic than sleep?
CH: Each of our doctors does have a cognitive product, but it's a category that draws a lot of attention from the regulatory bodies and we are pretty conservative with our claims. I know it's a gigantic growth area, but right now we don't have what I would categorize as a hero product in the brain space.

We have some new formulas in the pipeline that have some very impressive science and very impressive claims, but they are also incredibly expensive. I don't know—are consumers willing to pay $79, $89, $99 for a 30-day supply? That's new territory for us.

nbj: What other gaps are you looking to fill?
CH: We believe that we can have two hero products in a category. Cardiovascular and joint health are both multi-billion-dollar categories. If you have somebody that tries our formulation and for whatever reason it doesn't work for them, rather than have them leave and go buy a product from a competitor, why not have them buy from us. Those categories are so huge that we can have at least two hero products from different docs and using a different method of action. That's where we are looking, versus going after smaller niche categories.

nbj: What other big strategic initiatives do you have in place for the next year?
CH: These hero products get the vast majority of our investment spending, in terms of acquiring new customers. That's at the heart of what we are doing. And then we are trying to surround those hero products with an upgrade product. So, if someone buys Dr. Williams' Probiotic Advantage and then you say, 'Well, would you like the extra strength version?' over the telephone, then we can upgrade somebody to a higher price point. The other big piece of our business is focused on auto-delivery, which represents about one-third of our sales.

We are also about to launch another new doctor, Dr. Pergolizzi, in July. He has a topical pain cream called Oxy Rub. We were introduced to him through one of our other doctors. We are always on the lookout—new doctors, interesting technology, large categories that have hero product potential.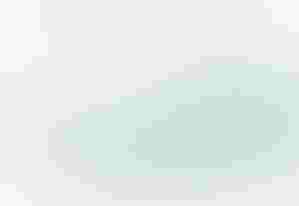 nbj: Is there any interest in the company to move beyond pills to new delivery formats?
CH: We have done two new delivery systems this year. One is a powdered drink in individual portions, to increase your electrolytes that are depleted as a result of taking a lot of prescription medication. That's through Dr. Sinatra's line. We also did a green tea chew called Skinny You from Dr. Tabor. Those products have done okay.

It's interesting. I constantly ask all of our suppliers for the data on preferred delivery systems by demographic, and for our older demographic, pills are still the preferred delivery system. When you see all these new, cool alternative delivery systems, they're typically targeted to a younger market. When we've offered core products in the pill form and then in a powdered form, for example, the best we could get for the powdered form was to do 10% of the pill sales. For us, it's difficult because we always do the research dose in our products. When you talk about something like a gummy delivery system and you put in the research dose, people would have to take eight or 10 gummies. As it is, our customers have to take a lot of pills to get the research dose. When you start talking about alternative delivery systems, it makes it even more challenging for us.
Subscribe and receive the latest updates on trends, data, events and more.
Join 57,000+ members of the natural products community.
You May Also Like
---