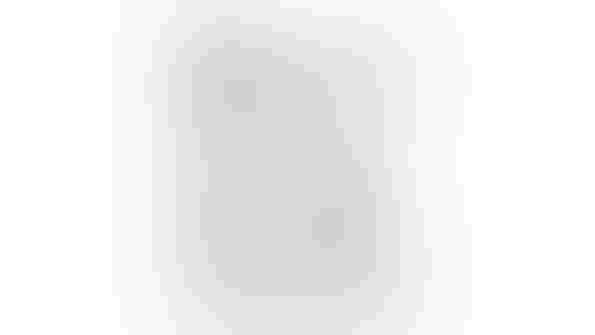 It has been used as an Asian Fountain of Youth for years, with Japanese women lapping up pigs' feet, shark fins, or warm broths of congealed chicken or fish skin in hopes of smoothing withered skin and soothing aching joints. In the United States, it has been better known as "that stuff you inject into your face" to plump lips or erase deep lines.

But now that collagen is available in more palatable delivery systems—such as fruity chews, tasty smoothies, and easy-to-swallow tablets and capsules—many believe the little-known supplement could finally take off here. That is, if the science and consumer education can be ramped up, the price can be kept in check, and the major players—some of whom have been engaged in legal battles for years—can get along.

"I think the category is at a crossroads," says Naomi Whittell, CEO and founder of Reserveage, which launched its Collagen Booster veggie capsules in 2009 and is now on the shelves in 10,000 retail outlets, and growing at a promising double-digit clip. "If the players in the industry embrace quality science, which is what people are really looking for in skincare, it will continue to grow at this pace. If not, people will walk away."

According to Schaumburg, Ill.-based market research firm SPINS, it has been a banner year for collagen supplements. In the 52 weeks ending in April 2013, sales of collagen supplements alone were up 39% in the natural channel, and 56% at mass merchandisers, with total sales amounting to about $15 million.

The overall U.S. market for collagen peptide ingredients (which are used in everything from pet food to bone & joint health supplements to functional foods and beauty-from-within pills) amounted to $214.6 million in 2010, according to a report by Frost and Sullivan, and is expected to swell to $344.5 million by 2017. The U.S. and Europe combined constitute only about 30% of the global market, the report states, with sales in Asia making up most of the rest.

But as formulations become more refined, and aging Baby Boomers warm to the idea that nutrition—rather than needles and surgery—might be a solution to aging skin or creaky joints, many are confident U.S. sales will take off. "Americans have generally been slower to adapt to the idea of doing things from within. It has all been about the fast fix—fillers, Botox. But people are starting to embrace the idea that supplements work," says Jessica Mulligan, vice president of sales and marketing for Santa Ana, Calif.-based NeoCell.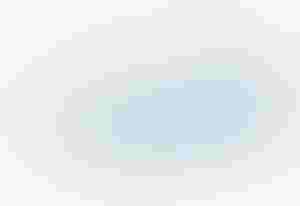 Fifteen years after the company's Super Collagen Plus C powder broke open the U.S. category when it began appearing on shelves at Mother's Market in Southern California, NeoCell boasts 30 SKUs across 20,000 retailers (including GNC, Whole Foods, and Vitamin Shoppe) and has posted double-digit growth every quarter since 2008. "Our growth with Whole Foods alone is up 91% nationally," Mulligan says.

Meanwhile, rival brand YouTheory—brought to market in 2011 by former NeoCell executive Darren Rude—is also experiencing "out of control" sales, he says. YouTheory sells in 45,000 retail outlets, including Costco, CVS and Rite Aid, and should be in Walmart by July, he says. "We have tripled our business this year over last year," says Rude, noting that sales of his collagen supplements now exceed $20 million. "I've never seen anything like it."

Collagen 101

Collagen is a non-water-soluble protein found in the connective tissue of animals (including people) and fish. Some (types I and III) are responsible for giving the skin texture and structure, while others (type II) are responsible for lubricating cartilage, and others (type V) nurture hair follicles. Roughly 30% of the protein in the body is collagen.

"It is the cement that holds everything together," explains dermatologist Jeanette Jacknin, MD, author of "Smart Medicine for Your Skin." The problem: "With age, collagen production slows, cell structures weaken, the skin thins and is easier to damage, and hair becomes lifeless."

Jacknin notes that, contrary to popular belief, topical collagen products are too large to penetrate the skin, so they have "no effect" on collagen production within it. And because it is a protein, "it breaks down into amino acids during digestion, preventing the collagen you eat from natural sources and collagen-enhanced foods from passing along benefits to your skin."

That has not stopped industrious restaurateurs and food manufacturers from getting into the business—many of them claiming that advances in manufacturing have made collagen more easily absorbed. In 2001, Japan's Kanebo Cosmetics became one of the first to launch a collagen beverage. Meiji (Japan's largest dairy) quickly followed suit, launching "Beautiful Tomorrow"—a collagen-infused yogurt—in 2005. Then Asian cosmetics giant Shiseido introduced Pure & Mild Collagen, a fruit-flavored concentrated collagen drink, and Minerva Research Labs introduced Pure Gold Collagen, a liquid supplement, in the UK. In all, the number of new collagen drinks launched globally increased from 63 in 2006 to 207 in 2010 and 184 in 2011, according to Mintel.

Today, shoppers can walk into pharmacies and malls in Asia and find everything from marshmallows to chocolate bars to coffee to alcoholic drinks spiked with the peptide. Some restaurants in Japan and Europe are even adding the gooey protein to their culinary offerings. In 2011, a pan-Asian restaurant called Gilgamesh in North London launched an "Eat Yourself Beautiful" menu featuring collagen dumplings, salads and sorbet.

When it comes to supplements, companies now offer collagen from an array of sources, including bovine dermis ( for Type I and III), chicken cartilage ( for Type II), fish skin and vegetarian sources. And ingredient companies have developed ways to reduce the molecular weight of the compounds to make them easier for the body to absorb.

"Collagen in its native form is a very large molecule and is pretty much impossible to digest," says Mulligan. "Through the years we have hydrolyzed it down into a smaller and smaller peptide chain that makes it more bioavailable."

In the future

Going forward, the category faces both great opportunity and significant challenges. Many high-end forms of collagen (I and III) are derived from bovine skin, and the global cattle market is receding, says Rude. "Because of the raw material issue, it is going to become more expensive," he says, predicting that manufacturers will probably see a 25% increase in collagen prices in the next couple of years.

Dermatologists remain skeptical about the supplements, and science-wise, the body of evidence remains slim—particularly when it comes to its skin health benefits. A Pubmed search for "collagen supplements and skin" yields just 64 citations, most of them either small animal or laboratory studies, industry-sponsored, or published overseas.

"There is definitely a lot of room for more science," says Whittell, who is quick to point out that her products contain BioCell Collagen—one of the more studied ingredients out there.

Scarce as it is, the science being published does look promising. One recent multi-center, double-blind, placebo-controlled study of 80 people, published in the Journal of Agriculture and Food Chemistry in 2012, found that people taking 1 gram twice daily of BioCell Collagen Type II experienced "significant improvement" of joint discomfort, compared to the control group.

"This ingredient has a lower molecular weight than other forms of joint supplements, which appears to be an important reason for its effectiveness," says lead author Jerome Stenehjem, MD, a University of California at San Diego researcher who led the study.

Another pilot, open-label study looked at 26 women with visible signs of aging in the face and gave them one gram of BioCell Collagen for 12 weeks. Subjects reported a 76% reduction in dryness and 13% percent reduction in wrinkles, and tests showed increased collagen in their skin. Other recent animal and laboratory studies suggest that oral administration of marine collagen may promote wound healing, and protect the skin from UVA and UVB rays.

Jacknin agrees that more science is needed before health practitioners buy into the collagen craze. But she's not convinced that it's necessary to drive growth. "Despite the lack of double-blind controlled studies in the literature, eating collagen will continue to grow as a trend," she says. "People are desperate to look younger."
Subscribe and receive the latest updates on trends, data, events and more.
Join 57,000+ members of the natural products community.
You May Also Like
---