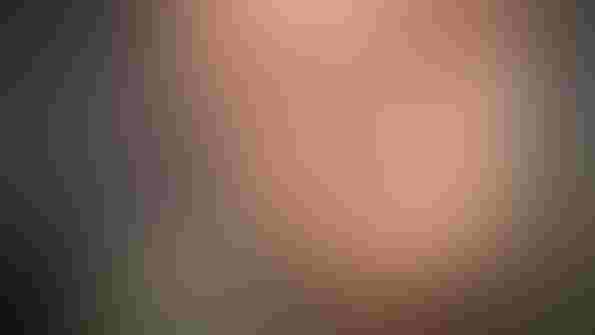 This will come as no surprise to anyone in our industry: Nearly every grocery store in the country now competes with one another to sell dinner. As a retailer, you've always shared customers with local restaurants, quick-service outlets and even beloved neighborhood ethnic spots. But nowadays, some of the finest meals ending up on family tables are coming from food retailers.
If you think back to the supermarkets of several decades ago, it seems like a miracle that these stores are even capable of producing restaurant-quality food. Back in the day, prepared offerings consisted mostly of slowly spinning rotisserie chickens and hot cases filled with monochromatic brown fried fodder. But during the early 1990s, this amalgam of freestanding restaurants and grocery stores began to hybridize in an impactful way. There's even a dreadful name for this mashup: grocerants. Now this phenomenon is happening all around us, and it will only continue to grow.
Today, grocers' prepared foods offerings are aimed at seducing and engaging with shoppers.
Collectively, retailers are offering shoppers the ultimate seat to witness pure culinary theater. After filling their carts with the week's groceries, customers watch their salmon being seared and then delicately arranged over a crisp baby-greens salad. Or they toss a few staples into their carts and then carefully select dinner for their families from hot-food bars piled with chef-inspired, restaurant-quality entrées and side dishes.
Aside from these prepared foods options, however, most grocery chains are still composed of departments that clearly echo those of many other stores. That's precisely why prepared foods are now the holy grail of a proprietary shopping experience. Providing an abundance of wonderful options is key to each store establishing its individual footprint or personality.
When run effectively, foodservice can be extremely profitable, build customer loyalty quickly and lay the groundwork to expand exponentially over time. In an increasingly competitive industry, a great deli can be the singular most valuable competition buster. But unequivocally, as the grocery and restaurant industries mature in this uneasy yet rapidly growing marriage, many foodservice programs fail. The primary reason? The lack of a true food culture in retail.
Epic fail or friends forever?
Offering prepared foods might seem like a natural extension of grocery. However, there's a common hurdle, faced by large corporate stores and small independents alike, that can quickly lead to failure: the distinct culture clash that exists between the grocery and restaurant industries. In fact, culturally, establishing foodservice within the walls of a grocery store is like trying to blend oil and water. That's because retailers have spent generations developing personalities, cultures and business platforms that are completely unlike those of restaurants—and vice versa.
As a result, in many ways, foodservice is like running a completely different business within a grocery store. This department follows a complicated business model, one that encompasses sourcing, procurement, customer service and considerable hazard analysis critical control points (HAACP) expertise. And of course, there's that aspect of actually creating complex, delicious recipes, each with dozens of ingredients. Not only do all of these items have to look fresh and appealing, but they have to make money as well. Culinarians today must be great cooks, customer service experts and business managers, but the truth is, historically, they have been a different breed than grocers.
Culture clubs—restaurant vs. retail
There's a frustrating dichotomy taking place as the "grocerant" concept matures and gains immense popularity. On one hand, supermarket shelves are stocked with thousands of diverse ingredients, their produce sections are piled high with seasonal offerings, and their meat and seafood departments offer the very best proteins available. If you're a chef working in a large market, these fresh ingredients inspire creativity. They scream for a prepared foods program that can show them all off.
The problem is that transforming all of these raw ingredients into mouthwatering but profitable cooked items is a long and involved process that's centered around a completely different industry's mindset. Chefs and culinarians are extremely passionate about ingredients, use creativity and spontaneity to deliver a final product and are accustomed to immediate feedback and reward and for their efforts. This culture stretches back some 100 years or more, and although it has morphed a great deal over the decades, there's a certain DNA that the grocery sector is now just beginning to embrace and attempt to assimilate into.
Create a winning culture
There are several ways to create a healthy food culture from which to grow and expand a profitable foodservice program.
Write your personal food mission statement with the help of the knowledgeable folks who already work for you. This will guide your kitchen's handling of ingredients truthfully and with total transparency to your entire leadership team and to your customers. For example, you may decide to work with organic ingredients whenever feasible or state that you'll use only organic grains and beans. Perhaps you'll declare that all recipes will be prepared with seasonal ingredients. If your company does not currently have an experienced visionary who has both culinary and financial experience, commit to hiring one.
Create a realistic culinary organizational chart, and have a carefully chosen leader report to a manager who is committed to this program becoming an immense success. It's so important to have top-level buy-in and support so that the program director will feel empowered to build this new foundation. It takes a village, and that means the chef and his or her team must work in tandem with the marketing department, HR director, deli team and even the floor staff. Of course, it goes without saying that the accounting department is instrumental in this new team effort, helping to establish margin expectations and labor requirements.
Set realistic expectations and budgets for a five-year plan. Keep in mind that deciding the menu and preparing unique fresh food is only one step in the culture-building process. The culinary program must tell a story and be positioned correctly to your customers, which is why marketing, clear messaging and branding are so important. Once the gears of this program are set into motion properly and you've established common mission of "food first," the rest will fall into place.
Focus on purpose. Your culinary offerings have the potential to affect thousands of customers in a most beneficial way—their health and well-being. The more you can involve other employees in this culture, the faster this mission will spread. Food is a very powerful and personal common denominator. Everyone, regardless of background or position, understands great food and will be excited about it within time.
Once you plant the seeds of food culture within your operation and encourage it to grow, it will take on a healthy life of its own, attracting new customers, establishing brand loyalty and solidifying your one-of-a-kind personality. You will find that potential culinary employees will come to you and want to help expand upon the culture you created. Oil and water can be made into a smooth and creamy dressing—but only after you mix the right amount of ingredients with great care and attention.
Subscribe and receive the latest updates on trends, data, events and more.
Join 57,000+ members of the natural products community.
You May Also Like
---