CRN and ASN Honor Researchers at Experimental Biology 2010
CRN and ASN Honor Researchers at Experimental Biology 2010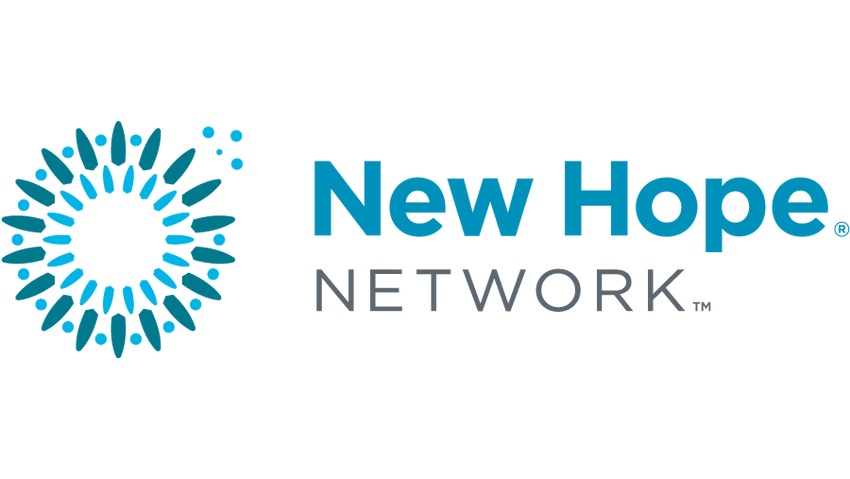 Joel Mason, M.D., and Hong Chen, Ph.D., were yesterday honored with the Mary Swartz Rose Senior Investigator Award and the Mary Swartz Rose Young Investigator Award, respectively, at the American Society for Nutrition (ASN) Scientific Sessions and Annual Meeting held in conjunction with Experimental Biology 2010 in Anaheim, Calif.
The awards, jointly presented by ASN and the Council for Responsible Nutrition (CRN), are given with the intent to recognize outstanding research on the safety and efficacy of bioactive compounds for human health.
"It is gratifying to partner with ASN to honor scientists for their work, and it is a particular privilege to present the 2010 Mary Swartz Rose awards to both Dr. Mason and Dr. Chen as their work is critical for further understanding the role of nutrition in colon cancer," said Andrew Shao, Ph.D., senior vice president, scientific and regulatory affairs, CRN. "As a new Sustaining Member of ASN, we look forward to collaborating with this fine organization for years to come."
Dr. Mason, Scientist I, Vitamins and Carcinogen Lab, Human Nutrition Research Center, Tufts University, first began studying how the intake of folate and other 1-carbon nutrients modulate the risk of developing cancer in the 1980s, helping turn the field of which he was a pioneer into one of the most popular fields in nutrition research. His laboratory's clinical trials were among the first to define how folate supplementation impacts on molecular events in the colon. More recently, he has been a proponent of the 'duel' effect of folate on cancer, hypothesizing that the rise in colorectal cancer rates in North America in the mid-1990's was related to excessive amounts of folic acid in the foodstream. Dr. Mason currently serves on the Professional Education Committee of the American Society for Nutrition and the Editorial Board of the Journal of Parenteral and Enteral Nutrition.
Dr. Chen, assistant professor, Department of Food Science and Human Nutrition, University of Illinois, Urbana, has established herself as an important contributor to the understanding of the role of epigenetic modifications on colon cancer and prevention, as well as how they are regulated by dietary components in colon tumor cells and animal models. In the future, Dr. Chen's current hypothesis which is under investigation could help in the understanding of soy bioactives and their effects on the epigenome and may, ultimately, aid in the development of efficacious dietary interventions for colon cancer prevention.
These awards are named in honor of the late Mary Swartz Rose (1874–1941), a founder and president of the American Institute of Nutrition (now known as ASN). The Mary Swartz Rose Senior Investigator Award is given to an investigator with ten years or more of postgraduate training, for outstanding preclinical and/or clinical research on the safety and efficacy of dietary supplements as well as essential nutrients and other biologically active food components that might be distributed as supplements or components in functional foods. The Mary Swartz Rose Young Investigator Award is based on the same research qualifications, but is given to an investigator with ten or less years of postgraduate training.
Made possible by a $50,000 grant from CRN to fund the awards annually over five consecutive years, this is the third year the award has been given out. The 2009 winners for the Senior Investigator and Young Investigator awards were Norman R. Farnsworth, Ph.D., and Susan Talcott, Ph.D., respectively. For more information about The Mary Swartz Rose awards, visit ASN's website.
About ASN
The American Society for Nutrition (ASN) is the preeminent professional organization for nutrition research scientists and clinicians around the world. ASN is dedicated to bringing together the top nutrition researchers, medical practitioners, policy makers and industry leaders to advance our knowledge and application of nutrition. Founded in 1928, ASN publishes The American Journal of Clinical Nutrition (AJCN) and the Journal of Nutrition (JN). Visit ASN online at www.nutrition.org.
About CRN
The Council for Responsible Nutrition (CRN), founded in 1973, is a Washington, D.C.-based trade association representing dietary supplement manufacturers and ingredient suppliers. CRN members agree to adhere to voluntary guidelines for manufacturing, labeling and marketing and CRN's Code of Ethics. Visit www.crnusa.org.
Subscribe and receive the latest updates on trends, data, events and more.
Join 57,000+ members of the natural products community.
You May Also Like
---