Danisco A/S announces sale of Danisco Sugar A/S to Nordzucker AG
Danisco A/S announces sale of Danisco Sugar A/S to Nordzucker AG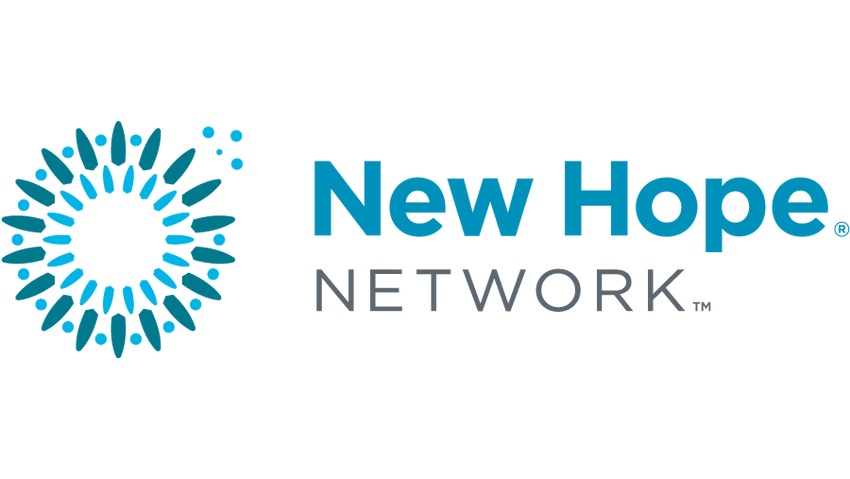 Danisco A/S has today agreed to sell Danisco Sugar A/S to Nordzucker AG for an enterprise value of DKK 5,600 million. In addition, Danisco will receive DKK 600 million of cash proceeds from the sale of EU quota in 2007/08 and earlier
Danisco Sugar has entered into an agreement with the Danish and Swedish beet growers associations in respect of beet supply for the forthcoming campaigns
Upon closing of the transaction, Danisco will contribute DKK 150 million to the beet growers in Denmark and Sweden to facilitate acquiring an equity interest in Danisco Sugar
The transaction is conditional upon merger clearance and the shareholders of Danisco A/S granting the Board of Directors a mandate to close the transaction at the Annual General Meeting on 20 August 2008. The transaction is expected to close within six months
Danisco does not expect to record any gain or loss from the divestment
Upon completion of the transaction, the Board of Directors expects to initiate a share buyback programme of between DKK 750 million and 1,000 million, bringing Danisco's financial gearing in line with the lower end of our stated gearing target of 2.5x - 4.0x net debt / EBITDA
The divestment of Danisco Sugar is the final step towards the transformation of Danisco into a focused, bio-based, market-driven ingredients provider
CEO Tom Knutzen of Danisco comments: 'The sale of Danisco Sugar represents a positive outcome for our shareholders and another milestone towards a focused ingredients business following the divestment of Flavours in 2007. I am pleased that Danisco Sugar and the Danish and Swedish beet growers associations have reached an agreement for the supply of sugar beet going forward. Under Nordzucker's ownership, Danisco Sugar will continue to develop in its key markets and we wish the business continued success. This divestment marks the beginning of a new era for Danisco, and we remain committed to the strategic priorities outlined in our results announcement of 23 June 2008.'
CEO Hans-Gerd Birlenberg of Nordzucker AG comments: 'I am truly delighted that our concept for the joint future of Nordzucker and Danisco Sugar has had a positive response. With Danisco Sugar we are gaining a partner which is in excellent all-round shape and which will strengthen our operations substantially right from day one. Strategically, the two firms are excellently matched – and culturally we have also discovered that we have a great deal in common. In short, Danisco Sugar is the best possible partner for Nordzucker.'
Chairman of Danske Sukkerroedyrkere, Jørn Dalby, comments: 'Nordzucker is owned by beet growers. We expect that, together, Nordzucker and the Danish and Swedish growers will provide a strong platform for the future development of Danisco Sugar.' Chairman of Svenska Betodlarna ek.för., Otto von Arnold, comments: 'The conclusion of discussions regarding the future price of sugar beet and the investment contribution from Danisco create a strong basis for the future development of beet growing in Denmark and Sweden.'
Separation of Danisco Sugar
On 4 March 2008, the Board of Directors of Danisco announced that it would separate Danisco Sugar either by way of a sale or a spin-off to existing shareholders. Following a comprehensive auction process, Danisco has today signed an agreement with Nordzucker AG for the sale of Danisco Sugar for a total enterprise value of DKK 5,600 million. The transaction is subject to certain customary closing adjustments, including in respect of working capital.
For the financial year ending 30 April 2009, Danisco Sugar expects to generate revenue of approximately DKK 7.0 billion and EBIT (before special items) of approximately DKK 450 million. Therefore, the enterprise value represents a multiple of 12.4x EBIT for 2008/09 or 7.0x EBITDA.
In addition, Danisco will receive DKK 600 million of cash proceeds from the sale of EU quota in 2007/08 and earlier. Danisco will keep approximately DKK 360 million (EUR 48 million) as a loan to Danisco Sugar, which will carry a coupon of 5% per annum and will be repaid in full by the end of February 2010.
In the opinion of the Board of Directors of Danisco and its financial adviser, the outlined transaction represents a more value-enhancing solution for the shareholders of Danisco than a spin-off. The Board of Directors of Danisco also believes that the combination of Nordzucker AG and Danisco Sugar is an attractive solution for other important stakeholders such as customers, beet growers and employees. The Board of Directors of Danisco therefore believes that the transaction is in the best interests of Danisco's shareholders and will recommend the shareholders of Danisco to grant the Board of Directors a mandate to close the transaction at the Annual General Meeting on 20 August 2008.
The agreement is conditional upon merger clearance and the shareholders of Danisco granting the Board of Directors a mandate to close the transaction at the Annual General Meeting on 20 August 2008.
Danisco Sugar secures sugar beet supply
Following a substantial increase in the price of alternative crops during the past year, Danisco Sugar has reached an agreement with the Danish and Swedish beet growers associations regarding the future supply of sugar beet, thereby ensuring that sugar beet remains an attractive crop.
Upon closing of the transaction, Danisco will contribute DKK 150 million to the beet growers in Denmark and Sweden to facilitate acquiring an equity interest in Danisco Sugar.
Danisco becomes a focused, bio-based, market-driven ingredients provider
Upon completion, Danisco will become a focused ingredients company. Danisco plans to enhance shareholder value by designing and delivering bio-based ingredients to our industrial customers worldwide and thereby become our customers' First choice. As set out in our Announcement of Results for 2007/08 on 23 June, our long-term target is to deliver organic growth of 5-7% and an EBIT margin (before share-based payments but after corporate costs and central R&D) of 13.5%. For 2008/09, we expect revenue of DKK 12.6 billion (corresponding to organic growth of around 6%) and EBIT (excluding share-based payments but including corporate costs and central R&D) of DKK 1.4 billion.
Use of proceeds
A portion of the net proceeds will be used to reduce net debt in line with the lower end of our revised financial gearing target range for net debt/EBITDA of 2.5x-4.0x. After completion, Danisco expects to ensure compliance with these targets by returning between DKK 750 million and 1,000 million of cash to the shareholders by way of a share buyback programme. The timeframe and the final amount of this share buyback programme will be decided in connection with the completion of the transaction.
Accounting treatment of the divestment
Danisco does not expect to book a gain or loss in respect of the divestment. Danisco Sugar will be booked as discontinued operations for the financial year ending 30 April 2009.
Deutsche Bank AG London acted as the exclusive financial adviser to Danisco in connection with the sale of Danisco Sugar.
Subscribe and receive the latest updates on trends, data, events and more.
Join 57,000+ members of the natural products community.
You May Also Like
---