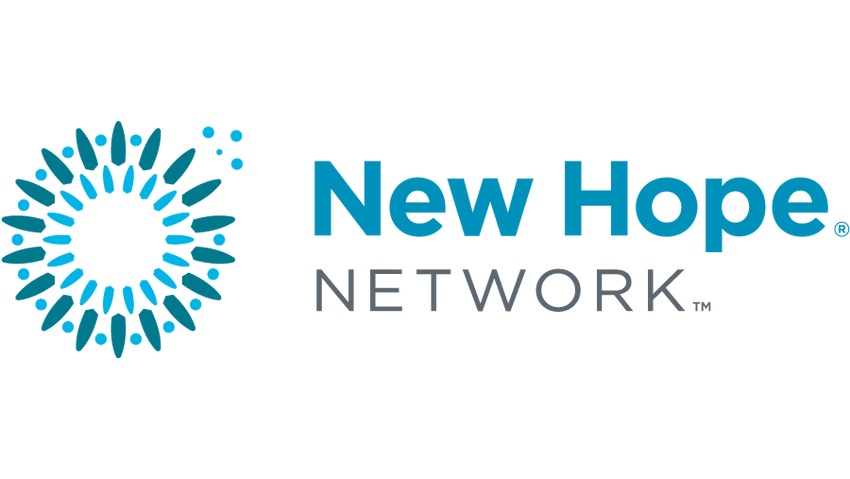 Over the next 10 years, ongoing demographic changes will dictate a dramatic re-orientation of the supplement and functional/healthy foods market," predicted Elizabeth Sloan, president of Sloan Trends Inc. (Escondido, Calif.). "The big change we will see is demographic marketing."
The number of people in Generation X (currently 29-40) will drop by 30% over the next decade as Gen Xers age. As Generation Y (ages 11-28) grows older, the market for healthy and fortified convenience foods targeted to busy families will soften, Sloan believes. "Everyone who is focused on the middle generation, Gen Xers 29-40, the market is going to fall out from under them," Sloan predicted. "Marketers will need to increase their share of market among Gen X households, find products that Gen X will play a premium for, establish a strong relationship with Gen Xers & adults, and concentrate heavily on the Boomers and their older age 60+ counterparts," she added. With 85 million Americans already age 50 or older—a population segment that will swell to 107 million in 10 years—marketers will be forced to cater to the healthy food, beverage and supplement preferences of older Americans, she concluded.
Opportunity Knocks Louder as Boomers Start to Crumble
Currently, 76 million baby boomers ages 41- 59 are reaching the stage in life when they are most likely to experience a chronic illness for the first time. Another 49 million Americans over age 60 are also more likely to suffer from chronic conditions. "The time for conditionspecific and risk-reducing foods and beverages is now—and optimal for the first time in history," said Sloan.
Among boomer shoppers:
* 40% already have high blood pressure
* 37% have high cholesterol
* 20% have diabetes
Of those over age 60:
* 62% have high blood pressure
* 46% have high cholesterol
* 29% have diabetes.
Boomers account for 43% of all obese shoppers, while people age 60 or older account for 33% (Food Marketing Institute, November 2004). Health-motivated dieting, such as losing weight in order to lower blood pressure or cholesterol, will be an even bigger market with time, Sloan forecast. "Multi-functional products to address all three, like Quaker Oats Heart to Heart Cereal with blood pressure, cholesterol and weight positionings, are the wave of the future," she added. "Boomers, followed by Gen Y (adults 18-28) are the most focused on trying to lose weight—two very different audiences."
Other growing boomer markets include products to relieve digestive ailments (such as heartburn, constipation, acid reflux or irritable bowel syndrome), as well as products for sleeplessness, tiredness/energy, allergies and relief of menopausal symptoms. "Promoting supplements and foods that are condition-related to those who enter a supermarket or Wal- Mart super store to pick up an Rx prescription is a very big untapped market," said Sloan.
Another untapped market is energy products for older consumers. "Contrary to popular belief, boomers and those aged 60+ have the highest desire for extra energy, yet the market for energy products is seemingly only focused on young adults," Sloan said. Gallup's 2004 study on snacking behavior found that desire for extra energy is highest in those aged 65 and older (25%), followed by boomers (22%). Healthy snacks and bars for boomers also have strong market potential, Sloan believes. "While older adults are less frequent snackers, they are the least frequent users of energy/snack bars, along with ethnic groups, offering a brand new market for nutrition bars with middle-age appeal.... Those aged 50-64 are the most likely to have eaten a low-calorie or sugar-free snack food in the past three months!"
Pets Fill the Empty Nest—and the Shopping Basket
Empty nesters—married with no kids under 18 at home—are now the largest household units, followed by singles. "From portions for two to healthy pet food, they are sending several markets soaring," Sloan pointed out. With more time to relax and more money to spend, empty nesters are sending sales of premium spirits to an all-time high. They are also seeking healthier beer and wine. In the past five years, sales of light beers jumped more than $1 billion.
As empty nesters turn to pets for companionship, sales of pet foods and healthy pet products have reached a $15-billion high. There are now more than 90 million cats and 70 million dogs in the U.S., with boomers indexing highest for pet ownership. The index for cat food outpaces dog food, as boomers appear to prefer cats.
Smaller Pool of Gen X Offspring Signals Squeeze on Kids Foods
As the transition to empty nests continues over the next five or 10 years, the youth market will become more reliant on Gen Xers' smaller pool of children. Sales of frozen convenience snack rolls, pizza, shelf-stable dinners, fruit snacks, refrigerated lunch kits and toaster pastries will feel the pinch, Sloan predicted. "While a smaller pool, 51% of Gen X have kids under age 18 at home and 81% are employed full- or part-time," she noted. "They're the prime target for convenient and healthy meal solutions."
Gen Xers (ages 29-40) are the highest users of fortified foods—and they are substituting organic products such as milk and cheese as staples for their kids. According to a Best Foods survey, 40% of parents are opting for organic staples when available, and 40% are willing to pay a premium for such items. This demand is helping organic and natural products to move into the fast food arena. Already, Arby's and Panera Bread have announced that they will begin selling only natural poultry, Sloan observed.
New Waves of Health Conscious Gen Y Consumers Come of Age
"Understanding the 72 million Gen Y generation, now aged 11 to 28, is critical, as they are surprisingly interested in nutrition and to some degree health," noted Sloan. "There are 4 million kids turning 21 each year in the next 10 years. These kids will be consumers in their own rights... They are marching to a different beat, and health is really important." Yankelovich Youth Monitor has found a major attitude shift among kids. Half of all children and youths ages 6 to 17 now say that they consider health when choosing foods. "That is a big change from just a couple of years ago," noted Sloan.
The 40 million Gen Y adults 18-28 are critical as they are entering the workforce, having children of their own and becoming food and supplement users in their own right, she added. "They will also set the pace for the younger 32 million Gen Y group, which is easily influenced by their slightly older brothers and sisters."
Gen Y members are by far the most interested in eating "gourmet all the time," Sloan added. In addition, Gen Yers are the highest consumers of ethnic foods and the most willing to try new foods and beverages, yet are also the least likely to prefer spicy or extreme foods. Calories and fat lead the list of concerns for Gen Yers. They also have a "huge" interest in organic food and are high users of functional foods, particularly performance foods. Gen Y shoppers are also looking for added vitamins and minerals.
Sloan identified what she terms "The Healthy Generation Gap." Unlike boomers, Gen Yers are looking for performance-driven, weight-friendly foods, as well as foods that are healthier, fresher and more natural. "They are the highest consumers of functional foods and beverages, mostly sports drinks and nutrition bars," noted Sloan. Performance is the top reason why Gen Y members change their diet or take up a nutrition regimen.
Blood, Sugar and Energy: Fad But Appealing Market in Specialty Channel
Select image to enlarge
Gen Y will swell interest in the sports and energy markets, in vegetarian items and in fresh, healthy grab-andgo foods. According to Aramark, a major food service distributor, 27% of college students want to see more vegan foods on campus, and about a quarter say they are occasional vegetarians. "Five years ago, it was probably around 5 to 7%," Sloan recalled. Gen Yers are also very concerned with how they look, Sloan said. "Only one in three is satisfied with their weight. That's a diet market waiting to happen."
Sugar, Salt and Allergen-Free
In addition to marketing health toward demographic segments, Sloan Trend's proprietary TrendSense model elaborates on several fast-emerging "No and Low" demands to watch:
Sodium Savvy: "The sodium issue and the blood pressure issue will take precedent in the heart area," Sloan predicted. "We have blood pressure in children tripling in the past decade, and we have 104 million adults with either hypertension or pre-hypertension."
Citing data to illustrate this point, Sloan pointed to HealthFocus International research indicating that over one-third of shoppers (36%) are trying to reduce their salt/sodium intake, including 31% of mothers. Nearly a third (32%) always or usually maintain a lowsodium diet. Since blood pressure levels tend to jump significantly around age 45-54 and continue rising in later years, the 76 million baby boomers ages 41-59 will fuel demand for low-sodium products, Sloan believes. In addition, Gallup projects that high blood pressure will increase 18% in women and 20% in men by 2018. But older people aren't the only ones at risk. The American Academy of Pediatrics and the National Institutes of Health are preparing to release guidelines for children on blood pressure. "Pediatricians will begin to monitor children's blood pressure from age three on, which will make this just explode," Sloan predicted. Stouffers' Lean Cuisine has taken a leadership role by educating consumers about sodium on packaging—a tactic other companies may do well to emulate. "That is very critical for the food industry and the restaurant business," said Sloan.
Sugar Specificity: Concerns over blood sugar and glycemic index will focus attention on the type of sugar used in products, Sloan predicted. Over one-third of mothers have decreased sugar usage since 2002. "High fructose corn syrup and corn sweeteners are red flags, while natural sugars and gourmet sugars like Muscovado, Demerara and honey are good," Sloan observed. Shugr, a sweetener made from naturally occurring sugars (erythritol, maltodextrin and tagatose) is an exciting market entry, she added.
Allergen-Free: Media attention to the January 1, 2006 deadline for labeling eight major food allergens (milk, egg, peanut, tree nut, fish, shellfish, wheat and soy) will fuel awareness regarding allergens. In addition, the American Academy of Allergy, Asthma and Immunology reported that more than 11 million Americans—one in 25—suffer from one or more food allergies. Specific allergen-free foods and faux products such as Sun Gold's SunButter Natural (a sunflower-based peanut butter alternative) are coming on strong.
The Food Marketing Institute's 2004 Shopping for Health study found that 15% of shoppers' households had a member with a food allergy. Gen X shoppers were most likely to be on a special diet for food allergies—more than twice the rate of any other generational group. Milk tops the list of consumers' selfreported food allergies (19%), followed by shellfish (16%), tree nuts (16%), peanut (15%), wheat (14%), egg (8%), soy (6%) and fish (6%), according to a SupermarketGuru.com Quick Poll. Look for more products like Ians Natural Foods' allergen-free fish sticks, which contain no wheat, gluten, dairy, eggs, nuts or soy, Sloan said.
Lactose-Free: Lactose intolerance is conservatively estimated by NIH to affect 30-50 million Americans, including up to 50% of Hispanics, 75% of African Americans and 90% of Asian Americans. This has enormous longterm potential as the trends to "sensitive tummies," healthy aging and ethnic population shifts combine, Sloan noted, adding that lactose- free products such as Meyenberg Farms Fresh Goat Milk are gaining popularity.
Gluten-Free: Awareness of celiac disease— gluten intolerance to proteins from wheat, rye and barley—is rising rapidly and the number of sufferers may be as high as one in 133 Americans, according to the University of Maryland's Center for Celiac Research. Whole Foods Market has emerged as a trendsetter, opening a gluten-free bake house last fall that offers breads, cookies, pizzas and pies. Van's wheat free waffle line and the Gluten-Free Pantry's line of bakery and bread mixes are pioneering the gluten-free market.
Antibiotics/Hormone-Free: Desire to avoid meats, poultry, and fish raised without antibiotics or hormones is at an all-time high, with over half of all consumers trying to avoid these undesirable substances. Murray's Chicken's Fresh Antibiotic Free Chicken Sausage and Pacific Foods' new ready-to-eat allnatural stews with hormone and antibiotic-free meats/poultry are signs of things to come.
Understanding Market Nuances in Blood Sugar Control
One of the biggest opportunities in the next few years will involve the many market segments associated with blood sugar control, from blood sugar management to Syndrome X to touting the Glycemic Index (GI). According to Sloan Trends' TrendSense system, blood sugar control has been a viable market in the health food and specialty channels for nearly 15 years. The low carb diet craze and concerns about diabetes have raised awareness in recent years. In 1995, blood sugar control crossed the medical threshold to become a strong and sustainable long-term trend, crossing into the mass market in 2001. Since then, it has become a fast-emerging commercial trend supported by a growing amount of scientific research.
Blood sugar levels have been mostly associated with management of diabetes. But managing blood sugar can also address lifestyle issues such as cravings, mood swings, endurance, appetite control and concentration. "The market for blood sugar control with any of these benefits appears to be fad-like at this time, although energy and blood sugar appears to have a great deal of customer interest in the specialty channels," Sloan said. "However it is not supported with a strong scientific body of evidence and has yet to cross the medical threshold."
Insulin resistance is a perfect example of a missed market opportunity that has already reached the mass market, supported by strong science, Sloan noted. Metabolic Syndrome may be the next trend to hit the mass market. "Products addressing Syndrome X have been a viable mass market opportunity in the health food and specialty channel arena and among very health-conscious shoppers since mid- 2002," Sloan suggested. "With such exponential medical counts, it is fast approaching mass market status and will likely reach commercialization within the next one and a half years, if the medical counts continue to grow."
An estimated 47 million Americans already have Metabolic Syndrome, while 49-69 million exhibit insulin resistance and 41 million have pre-diabetes, a formal new medical category. Over a million children ages 12-19 already have Metabolic Syndrome (AHA, 2005).
The Glycemic Index (GI) is crossing into the popularization phase but remains a small, specialized market. However, Sloan noted, "the timing is perfect for capturing the attention of specialty channel and very health conscious shoppers." It is premature to predict whether the GI could become a viable mass market trend, she added. Factors will include the pace of research activity, whether the AACC (American Assn. for Clinical Chemistry) finalizes a GI definition and testing procedures and the impact of the American Dietetic Assn.'s negative stance. But, Sloan observed, "It is important to remember that the low-carb movement did not need scientific agreement to be a sustainable trend. GI will follow the same path."
Elizabeth Sloan is the President of Sloan Trends Inc. (Escondido, Calif.), a consulting firm that offers trend-tracking and predictions, strategic counsel and business-building ideas for food, food service, nutritional supplement and pharmaceutical marketers.
Subscribe and receive the latest updates on trends, data, events and more.
Join 57,000+ members of the natural products community.
You May Also Like
---