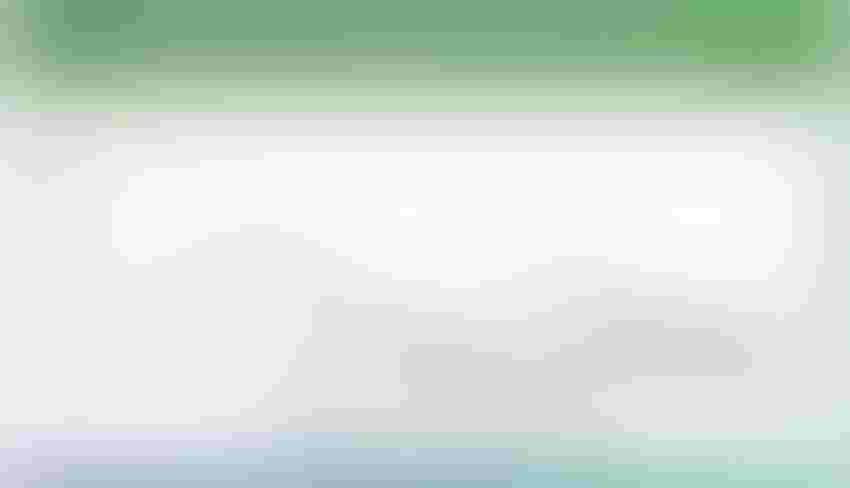 In less than two decades, energy beverages have become one of the largest global beverage categories, behind water and closing in on carbonated soft drinks, if not already surpassing them. Consumed as often as three times a day, they have become routine for many overworked, stressed, sleep-deprived Americans looking for more  energy. Available in beverages, shots and powders, these products have expanded beyond endurance athletes into the mainstream, especially those aged 18 to 34, who use them to compensate for lack of sleep and even to mask the effects of alcohol for a night on the town.
But the last couple of years have brought challenges. New studies target safety concerns and lack of efficacy. Adverse events have prompted lawsuits and negative media, while the category may also face growing government scrutiny. Combine that with shifting consumer attitudes about health, wellness ingredients and the segment may be in the early stages of a market correction. It's difficult to predict the impact, but more obvious is the new generation of energy products cueing up to fill the space.
While growth figures vary, the energy beverage market is still huge with total sales of $9.2 billion in 2013, marking 5.7% growth, according to NBJ research. Mintel, Canadean and Euromonitor all put energy drinks at the top of the beverage sector with a forecast of a 48% growth through 2017, compared to just 3% for soft drinks. Red Bull remains the global leader with 42.5% dollar share of the energy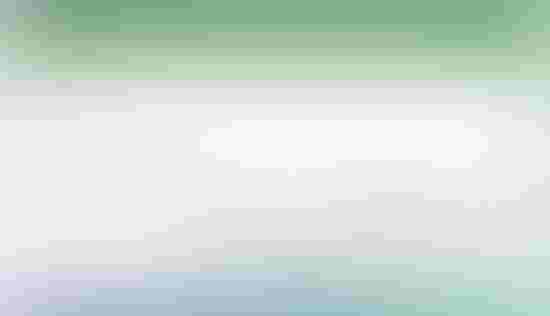 drink category and reported 7.9% growth in 2013, according to Patrice Radden, Red Bull communications director. However, statistics from NBJ suggest the picture may be changing, with brands like Monster noting solid growth of 9%, but others like Amp'd and Rockstar reporting declines. The energy shot category also dropped with market leader 5-Hour Energy declining two years in a row. Only the relative newcomer, SK Energy is achieving growth previously common for the segment, although it remains comparatively small.
Demand at all-time high
Few question the energy category is here to stay, but the segment could be shifting, according to James Tonkin, a beverage consultant and founder of Healthy Brand Builders in Scottsdale, AZ. "Americans have become smitten with the pick-me-up process. It started with truck drivers who needed a lift, but has gone way beyond that to Millennials and even seniors, all of  whom are chronically upside down in their energy."
But the category, Tonkin adds, has become more about selling brands than beverages because the products are so ubiquitous. Red Bull, which reports consumption of 5.3 billion cans, 2 billion in the US alone, has become a major media company, engaging customers with social media and events, Tonkin notes. Their Red Bull Stratos "space dive" was seen live online by 8 million viewers.
Similarly, 5-hour Energy maintains its brand and customer loyalty by helping non-profit programs, including Living Beyond Breast Cancer and Operation Gratitude.  "Loyal customers is a huge factor for the staying power of 5-hour Energy shots," said Melissa Skabitch, 5-Hour communications director. "Knock-offs have come and gone over the years, but we were the pioneering energy shot."
"What all this says to me is that the category is built," says Tonkin. "It's mature and energy products are now staples." But growth opportunities in the US are more limited. Large energy drink brands must find new markets using the methodology of Pepsi and Coke. "Brands like Red Bull still have good growth potential in small, emerging countries," Tonkin adds. Such efforts could be complicated as illustrated by a partial ban declared in Saudi Arabia in early March that includes advertising as well as sales in schools and sports clubs.
Back in the US, beyond being a victim of its own success, the energy beverage category faces challenges. As with many functional ingredient products, current research often prompts more questions than answers, and consumers only see the headlines.  In February 2013, a paper about energy drinks and alcohol perpetuated misperceptions about the amount of caffeine and did nothing to address the problems of underage drinking, according to the American Beverage Association. In December 2013, another study highlighted side effects that might cause serious health issues, including heart problems for teens and young adults after long-term consumption. Adverse events not conclusively linked to energy drinks garnered headlines in the U.S. and Britain.
Such attention often triggers a cascade of effects, ranging from adverse event reports and lawsuits to more regulatory oversight, a sequence familiar to the supplement industry. "Once people perceive a risk with a particular compound, whether it's legitimate or not, they become alert to and aware of adverse events," says food and drug lawyer Jason Sapsin of Fox Rothschild LLP in Denver. This phenomenon may prompt civil actions resulting from injuries real or perceived, adds Sapsin, a former associate chief counsel for FDA. "The problem is, once you start looking for something, whether it be cancer or people injured in car crashes from not wearing seat belts, you find more of it. This may be a little bit of where we are with energy beverages."
Potential for more oversight
There is also an industry impression that the FDA is watching the category more closely. "FDA is tightening up and spending time and energy on clamping down on abusers in the dietary supplement industry beyond just beverages, especially those companies hiding behind the supplement laws," notes Tonkin. "We have heard about watch lists for products and ingredients." A potential "stake in the heart," Tonkin adds, would be the FDA concluding energy products require warning labels similar to those on cigarettes.
Sapsin believes FDA scrutiny of the category is not necessarily increasing as industry concern about oversight rises. "FDA interest in this category is not really new," Sapsin says. The industry does not think in "FDA time," he says. "The agency has been uncomfortable dealing with liquid dietary supplements for energy or other effects since about 2005. The guidance that just came out is important and helpful, but it is also an iteration of the 2009 guidance, so FDA is just elaborating on what they have already said."
Supplement industry groups are generally pleased with the new guidance on liquid dietary supplements published in January. "There will not be a huge impact on supplement companies and CRN members already following the law," says Rend Al-Mondhuiry, regulatory counsel for the Council for Responsible Nutrition. "For supplement companies and marketers bringing out new products, the guidance will be helpful and instructive, and it provides more clarity as to the distinction for liquid supplements and beverages."
Next generation products
One could argue that a new generation of energy products is emerging to follow shifting attitudes about caffeine and sugar.  A newer player, SK Energy Shots, has seen strong growth and little fallout from ingredient controversy because it contains a different set of ingredients. Launched in 2011 by PureGrowth Group in New York City, SK Energy shots contain antioxidants, B vitamins and 100% natural flavors with no artificial ingredients, added sugars or calories. The product was developed to provide an energy shot attractive to a new group of consumers who want something more natural, says Sabrina Peterson, SK co-founder and president. "Our product is differentiated as much by what we left out as what we put in. We use natural caffeine sources, pure forms of vitamins, and we left out controversial ingredients, like taurine."
Euromonitor  research finds energy product demand at all-time highs but consumer health analyst for the company, Chris Schmidt, in an October blog post, notes growing consumer wariness of caffeine spurring interest in substitutes, including green tea extract, green coffee bean extract, guarana and yerba mate. Schmidt writes that protein may provide the strongest opportunity, with its strong "association with lean muscle mass and less advertising baggage than fats and carbohydrates."
"I think we will see many more products like Starbuck's Refresh line," says Tonkin. "These products use natural derivatives of coffee rather than artificial caffeine." Tonkin also sees a shift toward products looking beyond energy to benefits like brain health. "We are seeing brands like Nawgan, with green tea extract and B vitamins that address brain function. So you get a lift with focus and alertness, rather than just a high and then a crash. Products with no sugar are also part of that future."
Product transparency is key for new brands, says Peterson. "It's not only about ingredients, but transparency about them. Many brands don't articulate how many milligrams they have of some ingredients, but we tell people exactly what is inside our products. I think consumers are demanding that from manufacturers across the board."
A bigger question for the energy category long term may be where energy products fit into evolving philosophies about the function of food. "The pioneers of the health and wellness movement believed that diet and exercise are a lifelong commitment, and that the impacts of those choices play out over years and decades," Sapsin points out. "That's how regulators look at food and supplements."  In contrast, he adds, a competing view post-DSHEA holds that eating certain foods or supplements provide immediately observable results.
Many energy consumers want andexpect that, but it may be driving more aggressive formulations. "What are we trying to accomplish with food?" asks Sapsin. "Is it an alternative drug-delivery system or a cumulative effort to make us healthier and enjoy life more?"
Subscribe and receive the latest updates on trends, data, events and more.
Join 57,000+ members of the natural products community.
You May Also Like
---
Sep 20 - Sep 23, 2023
Natural Products Expo East is the East Coast's leading natural, organic and healthy products event.
Learn More