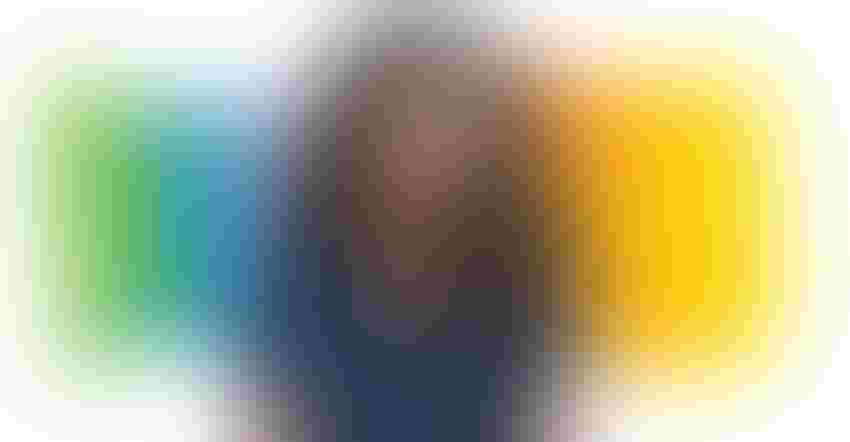 Too much of the climate change conversation zeroes in on fear instead of inspiring action that improves the planet and peoples' lives.
That was the core takeaway from environmental justice activist and self-described "eco-communicator" Leah Thomas. Thomas, also the founder of Intersectional Environmentalism, took the stage Tuesday at Natural Product Expo West's Climate Day and shared a message of a "creative revisioning" of the future.
It's time to do just that, she said.
"Unlike millennials who identify as climate pessimists, a lot of Gen Zers identify with 'climate fatalism'—they believe there is no hope," Thomas said. "I get so mad when I see climate communications that say there's no hope, the world's ending. … The kids aren't all right. They have eco anxiety and we have to stop that."
Disparities in environmental legislation enforcement
For Thomas, this represents a very personal mission. While studying environmental science in college and learning about legislation including the Clean Air Act, "a racial awakening" was underway back in her Missouri hometown.
"I started finding out that [environmental legislation] wasn't being equally enforced for all people."
In fact, she said, around 70% of African Americans live in communities that frequently violate clean air standards. Around 45% of lower-income, white Americans also breathe polluted air, Thomas said.
The disparities spurred Thomas to look into environmental justice, which combines social and environmental issues into one area of study and action. Learning about this particular brand of advocacy "is not mandatory" in school, she said. She just happened to stumble upon it as her major collided with current events.
'I decided to take a stand'
Thomas' work has only soared since she found environmental justice. After working for a short time as a park ranger at Nicodemus, Kansas, where she sought to "uncover diverse environmental stories," Thomas moved into the corporate world. But she soon realized that those large companies "don't really have an understanding of environmental justice."
Then, 2020 arrived, bringing COVID-19 lockdowns and ongoing racial tensions.
"I decided to take a stand," Thomas said.
She posted a pledge on social media that called for a new type of environmental movement, one she called "intersectional," which didn't ignore how Black, Indigenous and low-income communities were impacted by the environment.
The post went viral, catching the attention of organizations including the Sierra Club and the World Wildlife Fund. As a result, Thomas co-founded Intersectional Environmentalism, a nonprofit that bills itself as "a climate justice collective radically imagining a more equitable + diverse future of environmentalism."
From there, Thomas and her co-founders built a consulting program that works with corporations to lead inclusive, accessible and optimistic environmental change. They also have developed a following of hundreds of thousands of people across social media channels, all with the intention of promoting "environmentalism that protects all people," Thomas said.
'We've successfully scared people'—and that has to change
The key is to remember that the present day matters just as much as—if not more than—the future, Thomas said. About a year into Intersectional Environmentalism, Thomas and crew discovered something important about their education efforts.
"It's really important to also inspire hope because too much fear creates apathy," Thomas said. "And yes, if you go too far over to hope, that could also create apathy. But I would say we are in the trenches of fatalism and we can swing the pendulum a little closer to hope."
And what does hope look like? A better future, Thomas said, "one that is regenerative and equitable for all people and the planet."
That future could well be on the way. The Biden Administration in January made available $100 million in grants for environmental justice efforts.
"If we can collectively, radically imagine new futures we have a better shot at protecting both our planet and our people at the same time," Thomas said.
Certain Expo West badgeholders will have access to a replay of this Climate Day session on the Expo West Virtual on-demand page when it is available. To learn more about this program and others, as well as exhibiting brands, visit ExpoWest.com. To see registration options, including those for virtual access, click here.
Subscribe and receive the latest updates on trends, data, events and more.
Join 57,000+ members of the natural products community.
You May Also Like
---