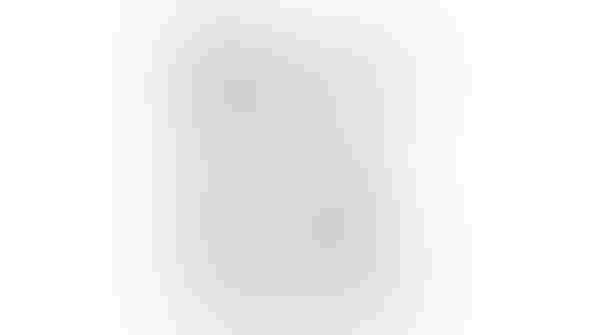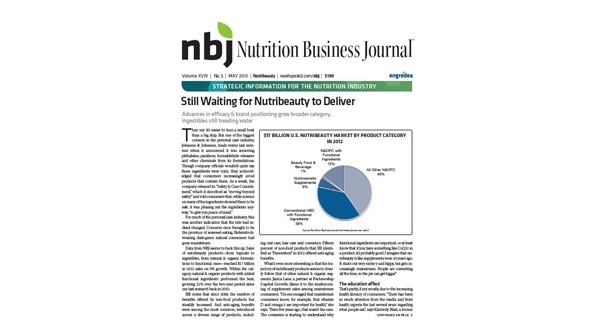 When it comes to the natural beauty industry, Jessica Rubino, natural beauty editor at New Hope Natural Media, doesn't mince words: "I think this is the most important time in history for the natural & organic personal care industry." Thanks to consumer-awareness efforts such as the Campaign for Safe Cosmetics and new legislative efforts to update cosmetic safety regulations for the first time in more than 30 years, consumers are increasingly looking for safer, natural products to put on their skin, and manufacturers are following suit. That's why, according to NBJ research, natural & organic personal care experienced 9.7% growth in 2012 to reach $9.5 billion in sales, with continued expansion expected in the years to come.

Rubino sees two major movements afoot in natural beauty ingredients. One is a shift towards simpler, more natural ingredient lists focused on time-tested, exotic ingredients sourced from overseas locations not typically associated with the beauty industry. The other is a demand for proven performance, especially in the realm of anti-aging functions. "The most opportunity lies in those products that are pure but also very targeted and effective, because that's not an area where natural personal care products have traditionally excelled," says Rubino. "Manufacturers in or entering the space are investing much more in education and in research, whether of ingredients or finished products, to ensure that they earn a loyal customer and conquer any skepticism about natural beauty products."

Here are some of the hot new ingredients popping up on natural beauty labels that best illustrate these trends.

Bonicel

Probiotics have been making the move from ingestible products to topical beauty and skincare applications. But major questions remain about whether manufacturers are able to keep probiotic cultures alive in topical products, especially once they're applied to the skin.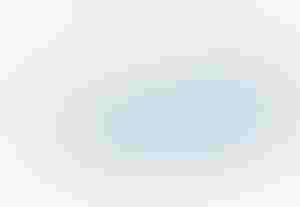 That's why all eyes are on Bonicel, the probiotic-derived ingredient that's been under development for years by the Cleveland, Ohio-based company Ganeden Biotech. Bonicel is derived from the fermentation broth used in the production of probiotics, explains Ganeden VP Mike Bush, which means it contains many of the same beneficial compounds without the demands of live cultures. "We have been able to optimize it so we can get the best mix of metabolites," says Bush. "And lo and behold, we have had fantastic results." According to in-house studies reported on Ganeden Biotech's website, Bonicel cream was shown to increase skin hydration and elasticity, as well as decrease skin lines, pore size and redness.

And now, reports Bush, Bonicel is ready for its grand debut. The first of the Bonicel-based anti-aging skincare products will launch this summer, with a number of others appearing next fall and early winter. There's interest from both natural and conventional channels, says Bush, and he predicts that once these products hit the shelves, the pressure will be on for other topical products touting probiotics to prove their worth. "What we would love to see is have them switch from using the word 'probiotic' as a marketing tool to a term like 'probiotic-derived,' and then consumers would get the actual benefits of the probiotics," he says.

Plant stem cells

Plant stem cells, the undifferentiated cells that help fuel plant organ and tissue growth, are also attracting attention as plant-based alternatives to collagen. "Plant stem cells have shown the ability to prolong longevity of human skin stem cells, increase skin's ability to regenerate, offset biological aging of dermal cells, and protect overall youthfulness of the skin," says Myra Michelle Eby, the Boulder-based founder of MyChelle Dermaceuticals and the Rejuvila supplement company, adding that plant-based stem cells "will never effect skin stem cells in an adverse way such as human stem cells might."

Eby's MyChelle Dermaceuticals sells a variety of eye creams and serums containing stem cells from plants like Edelweiss flowers, apples and Gotu Kola. Another company, Andalou Naturals, has launched multiple bodycare lines based around fruit stem cells, and Intelligent Nutrients, the beauty company launched by Aveda founder Horst Rechelbacher, touts high-potency (and highpriced) plant stem cells developed and reproduced in its biotech labs.

Marula oil

On the other end of the spectrum are ingredients that have long been recognized by non-Western societies for their beneficial qualities, but are just now making their way into the natural beauty market.

For Rubino, one of the best examples is marula oil, an extract of marula tree nuts that has traditionally been used in South Africa and Mozambique as a moisturizer and infant massage oil. Now, thanks to its high content of fatty acids and antioxidants, it's making a splash on this side of the globe. Pura Botanica recently launched a hair conditioner built around marula oil, and the ingredient is one of the main components of Baca, a new personal care line that Rubino reports was one of the stand-out companies at Expo West.

Best of all, says Rubino, is that marula can be Fair Trade certified. "When we start looking at ingredients globally, we need to be careful about sustainability," she says.

Manuka honey

Like marula oil, another hot exotic ingredient is manuka honey, a unique strain of honey produced in New Zealand and Australia from the nectar of the mãnuka tree. Thanks largely to its promotion by the New Zealand natural beauty company Living Nature, lots of companies are taking notice of manuka and its beneficial functions. That includes its antibacterial and antimicrobial properties, as well as its role as a humectant, since its ability to draw moisture from the air is a key element of many successful anti-aging applications.

Judging from the buzz around the ingredient at Expo West, Rubino believes Living Nature's manuka lines will soon be joined by a host of other products, and some companies, such as Manuka Doctor and Comvita USA, have already set up shop. "It's a cool ingredient I have been watching for a while," says Rubino, "and now all these skincare products are launching around it."

Sea buckthorn oil

Used for years in high-end European skincare lines, sea buckthorn oil is now finding its way into natural beauty products here in the states, in part because of its high concentration of omega-7 fatty acids, which are believed to help rejuvenate the skin. (It helps that Dr. Oz has extolled the benefits of omega-7s on his popular show.) But the oils made from sea buckthorn, a thorny shrub common in Europe and Asia, have additional beneficial properties says dermatologist and natural cosmeceuticals consultant Jeanette Jacknin. "Sea buckthorn has been shown to have potent antioxidant activity, mainly attributed to its flavonoids and vitamin C content," she says. "It's anti-inflammatory, anti-microbial, analgesic and regenerative, and it provides important healing and anti-aging benefits for skin. It's fantastic for making hair and skin luxurious and shiny, and for the treatment of burns and eczema."

Companies such as Aubrey Organics, Weleda and Dr. Hauschka have incorporated sea buckthorn oil into their products and SeabuckWonders, a longtime producer of sea buckthorn supplements, recently launched a complementary personal care line.

Argan oil

Argan oil is another traditional overseas ingredient now being embraced by natural beauty companies. Long used as both a culinary ingredient and a cosmetic in Morocco, where it's sourced from the local argan tree, argan is rich in squaline, which is believed to help promote collagen growth, as well as other popular anti-aging compounds such as omega-6 fatty acids and vitamin E. It's why beauty companies ranging from natural companies such as Badger and Aura Cacia to the conventional beauty company Josie Maran Cosmetics have started featuring argan oil in their products.

But Rubino cautions that it's important to locate sustainable sources of argan oil, since argan trees are a threatened resource. Plus, she says, it's important to differentiate between "Morocco oil" and argan oil, since the label Morocco oil is sometimes used to disguise other products masquerading as true argan.
Subscribe and receive the latest updates on trends, data, events and more.
Join 57,000+ members of the natural products community.
You May Also Like
---
Sep 20 - Sep 23, 2023
Natural Products Expo East is the East Coast's leading natural, organic and healthy products event.
Learn More