Expo West 2011 suggested itinerary: grocery
Expo West 2011 suggested itinerary: grocery
What events and education sessions at Natural Products Expo West best address the grocery industry? The editors at Natural Foods Merchandiser have put together an agenda with the best this year's show has to offer.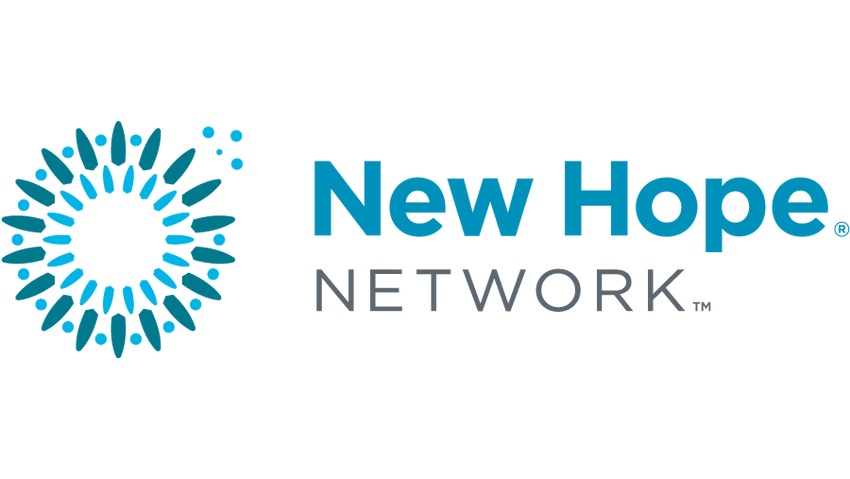 Thursday, March 10
The Locavore is Everywhere
When: 10:45 a.m. to noon
Where: 207B
The local food movement is increasing demand for local food sources. With more customers asking where their food comes from, are you prepared to offer assurance and supply local ingredients for their shopping lists?
Innovations in Organic Supply and Sourcing
When: 1:45 to 3:15 p.m.
Where: 207B
This session will focus on the supply chain for retailers looking to source organic products or ingredients. Learn the right questions to ask suppliers, as well as tips on finding channels for organic sourcing.
Retail Track: Retail Resources*
When: 3:15 to 4:15 p.m.
Where: Marriott Grand Ballroom Salon J/K
This workshop is a primer on resources available to retailers in the natural products industry. Learn what to expect from distributors, how to cultivate relationships with brokers and sales reps, and what to look for at trade shows. 
Welcome Reception
When: 6 to 8 p.m.
Where: Palm Court
Join your colleagues for live music, conversation, and organic food and beverages at the Expo kickoff event, sponsored by New Zealand.
Friday, March 11
A Better Breakfast
When: 7:30 to 10 a.m.
Where: Marriott Platinum Ballroom
Start day two with healthy, delicious food, sponsored by Cascadian Farm, Muir Glen and Earth Balance.
Keynote: Lynne Twist, founder of Pachamama Alliance and The Soul of Money Institute
When: 8 to 9:15 a.m.
Where: Ballroom A
Lynne Twist—global activist, fundraiser, consultant and author—devotes her life to an environmentally sustainable and socially just world. Through her international travels, she has developed a keen understanding of people's relationship with money, the psychology of scarcity and the need for sufficiency. She'll share stories and insights from these experiences.
Gluten Free on the Menu: Expanding Your Customer Base and Uncovering Opportunities
When: 9:30 to 10:45 a.m.
Where: 207A
The gluten-free category is ubiquitous, but do you know how to meet gluten-free consumers' needs? Learn what matters most to them, and make sure your store can deliver and appeal to new customers.
Food Safety Track: GMO Update
When: 11 a.m. to noon
Where: 207A
Recent news reports concerning genetically modified salmon, sugar beets and alfalfa are generating curiosity in the industry and among consumers. Hear the latest research, safety concerns and regulatory affairs involving GMOs. 
Featured speaker: Alex Bogusky, founder and creative insurgent of the FearLess Revolution
When: 1 to 2:30 p.m.
Where: Ballroom A
This advertising wunderkind left a corporate juggernaut to help spearhead the consumer revolution and align with the natural products industry. Hear what's on his mind.
Food Safety Track: Gluten Free and Allergy Friendly in the Media—Navigating the News to Stay Ahead in These Categories
When: 2:45 to 4 p.m.
Where: 207A
Lucy Gibney, MD, CEO of Lucy's, a gluten-free cookie manufacturer based in Norfolk, Va., and Elisa Bosley, senior food editor of Delicious Living magazine, will review today's headlines and provide expert insight into what's driving market demand and why.
Women in Naturals
When: 6 p.m.
Where: Anaheim Hilton Sunset Deck
Join a professional community of women in naturals for wine, facials and networking. Learn about new products and companies, promote your business and seek job and partnership opportunities. Sustainable-food and farming advocate Temra Costa will speak and sign copies of her groundbreaking book, Farmer Jane (Gibbs Smith, 2010). 
The Organic Center's 8th Annual VIP Dinner*
When: 6:30 to 9:30 p.m.
Where: Marriott Platinum Ballroom
Join more than 500 top organic business leaders for a gourmet organic dinner at this annual event to benefit The Organic Center. Purchase tickets by contacting Jamie Kelly at [email protected] or 303.499.1840. 
Live Music Party featuring The Motet
When: 9 p.m. to midnight
Where: Marriott Marquis Ballroom
Friday night's live music party features a band with a little something for everyone. This year, The Motet will cover hits from Prince; Sly and the Family Stone; Earth, Wind & Fire; Madonna; Talking Heads and Jamiroquai.
Saturday, March 12
How to Flourish in a Food Desert: Retail Success Stories
When: 10:30 to 11:45 a.m.
Where: 207A
You can open a store in an inner-city or rural food desert—and turn a profit. Panelists will discuss how to offer fresh food for these areas without compromising your bottom line. 
Green Beer and Spirits: Not Just for St. Patrick's Day Anymore
When: 1:15 to 2:15 p.m.
Where: 207A
Are you part of the growing crop of sustainable brewers and spirit makers? Score tips from small- and large-scale manufacturers on how to reduce your carbon footprint, boost sales and more. 
Sustainable Seafood
When: 4 to 5:15 p.m.
Where: 207A
As more fisheries become certified for sustainable practices, and consumer awareness of endangered marine species rises, can you address the traceability of your seafood inventory? Are you doing all that you can to offer sustainable seafood options in your store? Learn about the latest educational and training resources available and how to collaborate with suppliers, industry organizations and the government.
8th Annual Organic Wine and Beer Festival*
When: 6 to 9 p.m.
Where: Marriott Grand Ballroom
Pair an international selection of organic wines and beers with tasty appetizers and live music. Cost: $15 at the door.
*Fee required
Subscribe and receive the latest updates on trends, data, events and more.
Join 57,000+ members of the natural products community.
You May Also Like
---
Sep 20 - Sep 23, 2023
Natural Products Expo East is the East Coast's leading natural, organic and healthy products event.
Learn More