FDA's new CBD report is a recipe for Congressional action
FDA's new CBD report is a recipe for Congressional action
Regulatory agency is intent on slow-walking the process to formally approve hemp CBD products.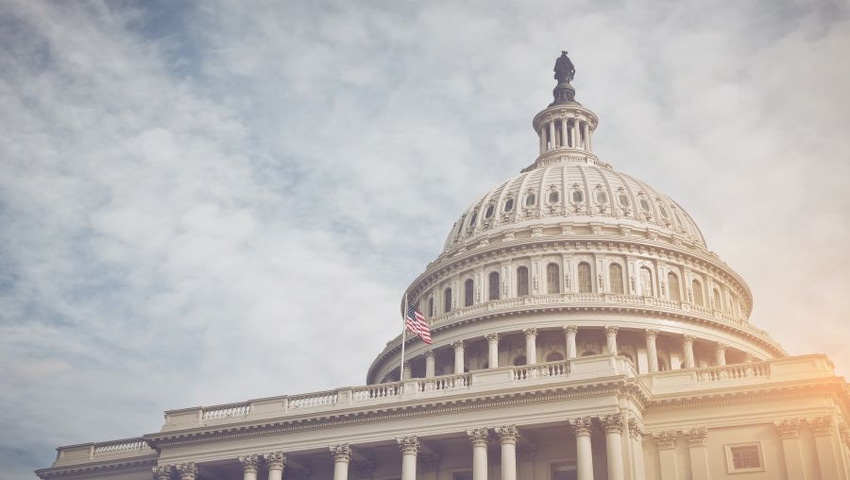 A Congressionally mandated report on the state of CBD regulation by the FDA indicates the agency will continue to under-regulate the market until the safety and toxicity issue is resolved.
Hemp industry watchers are concluding that the only way to compel a state of regulatory certainty is to get Congress to mandate action.
"There's not much cause for celebration," said the U.S. Hemp Roundtable, the lobbying arm of sister organization the U.S. Hemp Authority that issues quality certification seals to brands. "FDA continues to kick the can down the road, claiming that more study is needed before it takes action."
The Roundtable, in a statement, said the FDA's delay will result in "the worst of both worlds"—U.S. hemp farmers will be denied profitable markets for their crops, while unregulated products continue to proliferate, with no safeguards for public health and safety.
The Council for Responsible Nutrition, a trade organization that represents large dietary supplement brands, also lamented the bureaucratic can-kicking.
"By not enforcing the full range of dietary supplement regulations on this category, FDA is essentially an absentee regulator and the public is at risk," said Steve Mister, CRN president and CEO. "The safety of CBD as an ingredient itself is no longer an issue."
The FDA report, which can be accessed here, is an interim step that the FDA has been pursuing for a year or more. The report was mandated by Congress so the FDA could provide an update on the agency's evaluation of potential regulatory pathways for CBD products.
"The time for action was more than a year ago," said Mister, "but we'll settle for now."
Last May, the agency held a public meeting in Washington, D.C., where it took testimony from more than 100 people.
Right around that time, FDA commissioner Scott Gottlieb left the agency, but not before making a public comment that the agency would have to issue a statement of enforcement discretion to allow the legal sale of hemp CBD supplements in the face of a proviso in the federal Food, Drug, and Cosmetic Act that would otherwise disallow CBD as a supplement because the agency first approved it as a pharmaceutical drug.
As soon as Gottlieb left, the agency walked back that statement of enforcement discretion.
However, new FDA commissioner Stephen Hahn, M.D., recently said it was a "fool's game" for the FDA to try to somehow keep CBD off the market.
That left hemp and supplement stakeholders all the more confounded with the FDA's newly minted report.
Loren Israelsen, president of the United Natural Products Alliance (UNPA) and a longtime veteran of the supplements industry from a regulatory and general counsel perspective, called the report "disappointing but not unexpected."
"It is clear that even after over a year of working on this," said Israelsen, "the agency is far from making a decision about whether or how to propose a regulatory pathway for dietary supplements containing CBD."
Congress urged to act
All three—the Hemp Roundtable, CRN and UNPA—called on Congress to break the logjam.
"We call on Congress to force FDA's hand," said the Roundtable, "declare CBD and other hemp constituents as lawful ingredients, and require the agency to implement a regulatory plan to protect consumers and unleash U.S. hemp farming."
The Roundtable put forth a call to action for hemp supporters to contact their U.S. Congresspersons and urge them to co-sponsor H.R. 5587, which would allow FDA-regulated, hemp-derived CBD to be marketed in supplements and as food and beverage additives.
UNPA, for its part, while also calling for Congressional action, did not specify the H.R. 5587 bill. Instead, it urged Congress and the FDA to allow industry to formally file new dietary ingredient submissions by Congressional action.
"Otherwise, farmers and our industry will suffer the financial impact of continued regulatory uncertainty," said Israelsen, "and consumers will not be properly protected by the full exercise of FDA's regulatory authority."
In a detailed statement it sent to all congressional offices, the FDA said the report was part of its ongoing efforts related to CBD. It said it is committed to "using science as our guide and upholding our rigorous public health standards."
Other areas
Foods and beverages: The FDA maintains that the data currently available raises safety concerns and encourages parties to share relevant information with the FDA.

Cosmetics: FDA argues that those marketing cosmetics should ensure the safety of their products, noting that there is limited data on topical use of CBD, and that topical products, including those with CBD, should not make structure/function or therapeutic drug claims.

Full-spectrum and broad-spectrum hemp CBD: Noting a lack of uniformity in the definition of such products, FDA says it is actively seeking information from manufacturers and trade groups about the process by which they are derived, the content of the extracts and how they compare to CBD isolates.

Cumulative effects: The FDA is looking at potential health impacts of exposure if CBD products are used over a long period of time and what measures could mitigate those risks.
The one bright spot is the agency's commitment to develop a process, whereby proprietary product-specific safety information can be submitted to the FDA without being made public.
"It is disappointing," lamented Israelsen, "that FDA did not discuss providing a mechanism for submission of NDIs."
Israelsen said the objectives of the 2018 farm bill will not be realized until Congress takes a final step to confirm the regulatory status of all things hemp, since it seems like the FDA is intent on slow-walking the process that could take perhaps three years or more.

Looking for hemp and CBD products that are doing it right? Hemp Products Connect showcases products from responsible brands reviewed and approved by New Hope Network Standards.
Subscribe and receive the latest updates on trends, data, events and more.
Join 57,000+ members of the natural products community.
You May Also Like
---