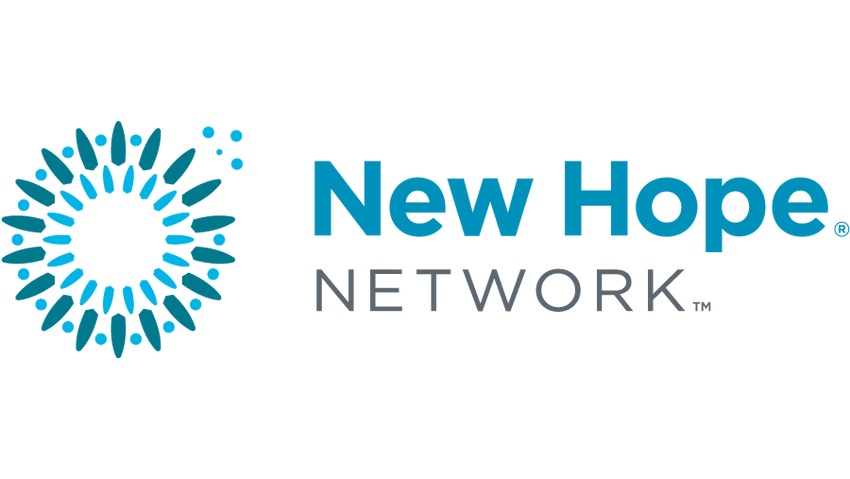 Natural Foods Merchandiser canvassed the health and wellness industry for people and businesses sparking change in neighborhoods, towns and nationwide. These pages contain pioneering practitioners, trailblazing technophiles and health champions who are changing in the way America thinks, cooks and shops. 

The 'real food' blogger
Kath Younger, blogger at katheats.com
After meeting her weight loss goal, Kath Younger was encouraged by family and friends to share recipes and photos of her meals online. What started as a small photo blog in 2007 has grown into what many fans affectionately call KERF (an acronym of her website name, Kath Eats Real Food), a healthy eating blog chronicling Younger's recipes and lifestyle.
She now reaches thousands of readers worldwide each day.
Younger is one of many bloggers who writes about healthy eating and enjoys a healthy following. The impact of these kinds of blogs is palpable, especially for category newcomers searching for inspiration. "The healthy eating blog world takes a concept and puts it into action," Younger says. "No longer do you simply hear 'eat your vegetables,' but you actually see it happening."
And seeing delicious foods being prepared from healthy ingredients might be the push some shoppers need to head to their local natural foods store in search of ways to re-create bloggers' recipes.
"Bloggers are simply real people inventing in their kitchens," Younger says. Their readers, however, represent a captive market of interested and engaged home cooks, healthy eaters and, ultimately, natural products shoppers.

The Hispanic market manufacturer
Nature's Path, Richmond, British Columbia, Canada
Nature's Path is a leader in organic foods, boasting a rich product line that includes everything from cereals and bars to gluten-free and vegan offerings. When it acquired Que Pasa, a company known for its high-quality, organic, non-GMO corn chips and salsa, Nature's Path stepped into a category that is unique for organic but a perfect match for shoppers.
Que Pasa chips are made the old-fashioned way: Whole-grain corn kernels are cooked, steeped and ground using stone mills from Mexico (rather than aluminum oxide or steel mills). The masa is then sheeted into tortillas and hand-cut. The result is an authentic taste unlike anything else on the market, according to Arjan Stephens, executive vice president of sales and marketing at Nature's Path.
And while the organic aisle brims with bread and other staples, Que Pasa brings shoppers a little something extra.
"The popularity of ethnic foods in North America is rising, and Que Pasa offers an authentic and organic option to meet the growing demand," Stephens says. "Recent studies show that the Hispanic community has a strong propensity to buy organic foods, because they resonate with those who have roots in traditional parts of Latin America where 'organic' was no different than what came out of Mama's cocina every day."
 

The rogue nutritionist
Jonny Bowden, weight loss, nutrition and health expert
As a personal trainer, Jonny Bowden was as mainstream as they come. He preached a low-cholesterol, low-fat diet and believed that by adding aerobic exercise, his clients could achieve their weight loss goals. But the wheels in his head started turning when clients began deviating from the norm and adopting the Atkins diet—"which we thought was horrendous at the time," Bowden says. Not only were these clients losing weight, but they also had better lipid levels. "So I started asking questions," Bowden says. "If there's one white swan, and the rule is that all swans are black, then there must be a crack in here somewhere."
He's been asking questions ever since. Known as the Rogue Nutritionist, Bowden doesn't toe the party line when it comes to cholesterol, heart disease, sugar or the nutrition establishment as a whole. But there's one thing he's quite vocal about, and it affects everyone who works or shops in a natural products store: the four-second sound bite. "Everyone is too tired or busy, so marketing departments have to dilute any message into a black-and-white meaning in order to get noticed in a marketplace where there's so much noise," Bowden says.
His advice for retailers? Educate, educate, educate. He believes that natural products stores can be great venues for stronger, more-detailed messages about food and supplements. "Even if shoppers don't absorb the whole message, they know that you care enough to put out that newsletter or run that health fair, and you are making an effort," Bowden says. "And that's good for everybody."


The qualitarian champion
Ashley Koff, registered dietitian and health advocate
Ashley Koff identifies as a "qualitarian," which means her focus is on consuming high-quality foods and supplements. "We've moved on from [asking if it's] the carb or the fat that makes us healthy or less so," Koff explains. "No matter if you are vegan, paleo, gluten free or juicing, if you don't make quality choices, you aren't giving your body what it needs to run most efficiently or effectively."
According to Koff, America's biggest problem is that we finally have a relative consensus on what is healthy, but we haven't gotten to a place where that's accessible or easily identifiable. Enter the Ashley Koff Approved list, a roster of foods, supplements and other natural products she identifies as the best available. Retailers can use this list to guide displays, sales or other promotions.
But at the end of the day, for Koff, it's just about simplifying the message, whether that's through her list or through other channels in the store.
"Challenge manufacturers to work with you to give your shoppers useful information like recipes, tips and usage ideas," she says. "Also keep your in-store promotions simple. Ask yourself, Am I adding to the confusion or helping sort through it?"
 

The school lunch revolutionaries
Kirsten Saenz Tobey and Kristin Gross Richmond, cofounders of Revolution Foods
When Kirsten Saenz Tobey and Kristin Gross Richmond realized that American children were facing the prospect of having shorter lifespans than their parents, thanks to preventable conditions such as type 2 diabetes, heart disease and obesity, they set out to provide healthy, affordable food choices to kids from all socioeconomic backgrounds. In 2006, they founded Revolution Foods and started serving healthy lunches in schools. Before they knew it, they were dishing up about 1 million meals weekly to kids across the country.
Teachers reported that children were more attentive in class and the playground was more manageable. Kids who previously indulged in junk food every day were bringing vegetables to school as a snack. But Tobey and Richmond dreamed bigger. "We reached what we felt was a large scale, but there are many more kids in the country," Tobey says. "Retail offerings allow us to reach even more families and build on the feedback that people want our food in other channels."
Revolution Foods' retail lunches include humanely raised, antibiotic-free meat; cheese from hormone-free milk; at least 7 grams of whole grains; and a serving of fruit. But retailers can do more than just stock these items on shelves—getting involved in a local school lunch program is a great opportunity to spread your store's message.
"The more kids are exposed to healthy eating in school, the more their families will shop in natural foods stores,"  Tobey says.

The functional practitioner
Jeffrey Bland, founding voice of functional medicine
Jeffrey Bland, PhD, began his medical career like many do: as a "science guy" who discounted the natural healing techniques espoused by his mother. But, at least in Bland's case, mom did know best. Today he is known as the founding voice of functional medicine, which removes focus from diagnoses and one-size-fits-all standards of care and instead takes an individualized approach to treatment based upon a person's genetic uniqueness, lifestyle, diet and environment. "Getting rid of the symptoms doesn't always treat how a person got sick," Bland explains. "Functional medicine tries to understand and treat the cause, not the effect."
But you don't need an MD to spread the natural health word. "Functional medicine is a safe harbor for retailers who want to be health champions, because you don't have to speak about treating or curing diseases," Bland says. "Nothing says a retailer can't stay on the side of function."
Indeed, Bland believes that retailers are uniquely positioned to take advantage of their role on the front lines with shoppers.
 "This is a tremendous opportunity for health food retailers," he says. "But with that comes a responsibility to be well prepared and authentic and to provide useful information."
Subscribe and receive the latest updates on trends, data, events and more.
Join 57,000+ members of the natural products community.
You May Also Like
---
Sep 20 - Sep 23, 2023
Natural Products Expo East is the East Coast's leading natural, organic and healthy products event.
Learn More