Gisele Fetterman on moving a food desert from blue ketchup to kale
Gisele Fetterman on moving a food desert from blue ketchup to kale
Gisele Fetterman, nutrition activist and First Lady of Braddock, Penn., talks with NewHope360's Carlotta Mast about her experiences introducing healthy food choices to the residents of the eighth poorest community in the United States.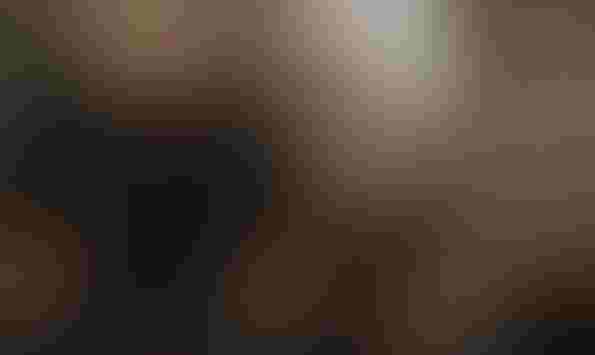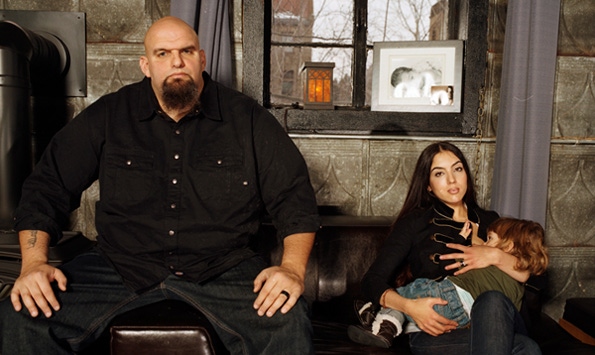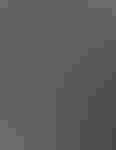 Q: Braddock still doesn't have a grocery store, let alone a health-food store. Access to healthy food is improving with the city's organic garden, but it's still very much a food desert. When you have to build from ground zero like that, where do you start?
A: In New York, I had my wealthy clients who understood nutrition, holistic nutrition. They kind of allowed the funding for me to do the nonprofit work in areas like New York. So there, I was starting from scratch but I had a lot more to work with because there are grocery stores, there's access to better quality food. Out here, there's a corner store where you can get Doritos and soda. That really is the extent of the local access to food.
So you have to take very small steps at first. Sometimes it's getting a family to switch from blue [artificially colored] ketchup to regular ketchup … and then to tomatoes. I understand that small accomplishments are big accomplishments out here. It's scaling down your expectations and working from there. In the beginning, it was educating residents about fresh vegetables such as kale. With the farm, that became really helpful, because now we have the farm stand on the weekends, and I make people do pamphlets for each vegetable, fruit or herb, explaining things like: What can you do with it? What can it do for you? How can you use it? That's slow education, but it can create huge gains.
Q: It's really those baby steps.
A: It is baby steps. I have residents who call me, "I'm going through this… what can I do?" and I'll get them to make very small changes in their diets. Basically those are our days.
Q: Are people pretty receptive to making small changes?
A: They are. What I've learned is, regardless of the background of the client, cold turkey does not work. That's why small steps are important. Sometimes I change one thing a week. Once they've gotten through and accepted that change, then I know their taste buds are adapting and they're no longer craving it or missing it, then I can move on to the next thing. Sometimes it's eliminating something from the diet and replacing it with something else. Now I have residents who can speak openly about vegetarianism. A lot of it is exposure and raising that awareness.
Q: What do you think would need to happen to get a health food store or even just a grocery store that gives you access to healthier options in Braddock?
A: I think that like a small scale health food store or maybe a Trader Joe's could possibly survive in Braddock.
I think a Whole Foods would be much more difficult with regard to affordability and access. But I think a lot of it is taking out the complicated language that people view as intimidating in a lot of these products and marketing it to that crowd. I've seen it working in other cities. John says I dream too much. I want to open a colon hydrotherapy clinic in Braddock, and he says, "Gisele, we're not really there yet." But I think we can be there soon. So much of it is exposure, getting people talking about it, getting it familiar to them, so it's not something scary anymore. To them it's scary because it's very different from anything they're exposed to.
Q: It sounds like the urban garden is creating exposure, where you grow kale and learn why it's good for you and the yummy things you can do with it. How much is the garden helping?
A: It's been a huge help. A lot of people said that would never work in Braddock, and it's thriving in Braddock. We have a Headstart program here where they work with small children, so I come in and do nutrition classes geared towards the different age groups. I work with 3-year-olds and 4-year-olds, and we do things like play fruit and vegetable bingo. After that, we turn the final bingo piece into a magnet, and I ask them to put it on the refrigerator for their parents, so when they go shopping they have a list of things to buy. When they come back, they say, "Oh, we had apples last week. We've never bought apples before." And you think, "Oh, they never had apples before!" I know people say that that's not a big gain, but that's a huge gain. A lot of times you have to really reach the children. The parents are not the right target for you in a lot of cases.
Q: We often hear the argument that healthy eating is not affordable. Do you believe it could be affordable for the people of Braddock to eat fresh fruits and vegetables and a much healthier diet?
A: I do. I think the farm has been one example of how that has changed. I know the argument that it's easier to spend a dollar on a value meal, but you have to look at long-term costs. It's not cheaper in the long term. Our family is totally off the grid. We don't have health insurance, my son was home-birthed, he's never had a cold or an earache. It's a natural lifestyle, and you have to look at other expenses that we don't have because of the choices we're making in our diet.
You have to teach people that healthy eating is an investment that they're making long term that's going to affect all the other aspects of their life. They are going to have fewer sick days, more energy and a number of different returns on their choices.
Q: Are people responsive to that?
A: They are. Sometimes it's getting them to stop buying blue ketchup. Sometimes that's a big accomplishment with a family. You have families saying, "Now I'm steaming my broccoli instead of frying it." Everything is exposure... it's seeing that it's not that hard, it's not that different. It doesn't have to be that far away and removed.
Q: Access and affordability are, of course, two huge barriers to healthy eating, but then you have some of the cultural and psychological, or emotional, barriers that exist when someone's been eating a certain way their whole life.
A: I agree, and I think that's why it's important that you encourage people to make small changes over time. Sometimes, if somebody is drinking diet soda, I'll say, "Let's do one improvement… let's switch to regular soda." And once we've mastered that, we'll do the next thing. A lot of it is a comfort thing. They tie it to grandma, who used to "make this fried chicken for me"—there is a lot of that. A lot of it is what they grew up eating, what brings them comfort, what reminds them of their childhood. It's all an addiction through our taste buds as well; and once you begin eliminating that, they no longer crave the unhealthy things. Then the transition becomes a lot easier.
Subscribe and receive the latest updates on trends, data, events and more.
Join 57,000+ members of the natural products community.
You May Also Like
---