GNC investors challenge Chapter 11 financing plan
GNC investors challenge Chapter 11 financing plan
Three firms claim GNC's restructuring agreement unnecessarily damages holders of unsecured notes, reduces the chance of getting best offer at auction.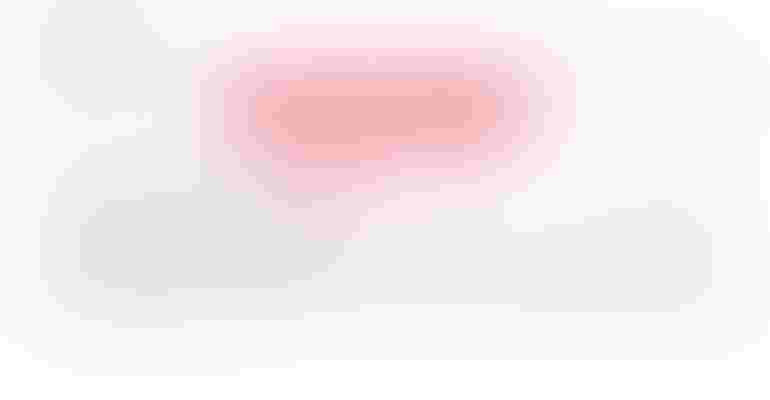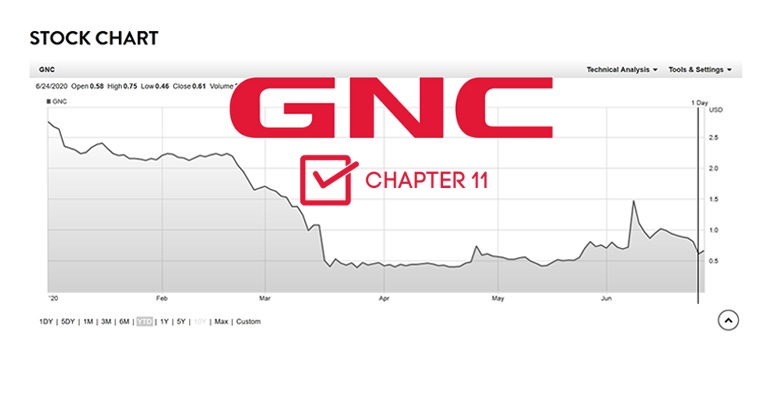 GNC Holdings Inc. might not emerge from its Chapter 11 proceeding as smoothly or as quickly as it and its lenders hope.
In the restructuring support agreement that the company and its lenders reached before GNC sought Chapter 11 relief in U.S. Bankruptcy Court on Tuesday, both sides agreed to a complicated financing plan, a likely sale to Harbin Pharmaceutical Holding Group Co.—the China-based company that is GNC's largest shareholder—and a completion of the process in 141 days.
On Thursday, though, a group of three investors that holds a total of 60% of GNC's convertible senior notes filed an objection to the financing plan as well as the proposed milestones. The group consists of Cowell & Lee Credit Opportunities Fund of Hong Kong, China; Luxor Capital Group LP, New York, New York; and Citadel, Chicago, Illinois; and the notes they hold are probably worth $92 million.  
This ad hoc group of investment firms argues that the proposed financial plan benefits the secured creditors at the expense of the unsecured creditors. Without such a plan, the unsecured creditors likely would recover some or even all of their losses.
Similarly, the milestones in GNC's plan would shortchange unsecured creditors because the company would not have time to properly market itself, the ad hoc group claims. An extension would give interested companies time to develop an alternative to GNC's selling to Harbin Pharmaceutical Group Holding Co., which submitted a stalking horse bid of $760 million.
With better marketing and more time, the company could sell for more money, giving all stakeholders a better chance of recovering their losses, according to the objection.
Another problem with the milestones outlined in GNC's filing is that the failure to meet any milestone could end GNC's ability to use cash collateral and default on the loans, the group claimed.  
Details of GNC's finances
GNC reported in the Chapter 11 petition that its assets total $1.42 billion and its debts total $895 million, including $159.1 million of unsecured debt.  
The preferred stock that Harbin owned has been converted to common stock, which maintains Harbin's status as the company's largest shareholder with 41%. Three shareholders own more than 5% of the outstanding stock: Charles Schwab, with 6.8%; Blackrock Inc., 7.1%; and John T. Yang, 5.85%. The percentages are based on a May estimate of 84.6 million shares outstanding.
The company's largest unsecured creditor is the Bank of New York Mellon Trust, to which GNC owes $157.9 million. Other large creditors are vendors and landlords:
Woodbolt Distribution of Bryan, Texas—$4.85 million.

Simon Property Group of Chicago, Illinois—$4.56 million.

Nutrivo LLC of Nova Scotia, Canada—$4.01 million.

Brookfield Property Partners, Chicago—$3.76 million.

Optimum Nutrition Inc. of Aurora, Illinois—$3.42 million.

Lifelong Nutrition Inc. of Ontario, Canada—$3.14 million.
The bankruptcy court judge has authorized interim payments up to $25 million to vendors that are critical to keeping GNC operating during the Chapter 11 process. A final hearing on vendor payments is scheduled on July 22.
GNC identified, but did not name, "critical vendors" as those that provide private-label products, third-party products, packing for direct-to-consumer sales, information technology, advertising and other services. Only Nutra Manufacturing—GNC's largest supplier by revenue and provider of the retailer's highest margin products—was called out, in part because GNC still owns a minority stake.  
Keeping executives in place
Before the company filed for Chapter 11 protection, GNC's board of directors awarded bonuses for the company's named directors as an incentive for them to stay through the Chapter 11 proceedings, according to a Form 8-K filed with the Securities and Exchange Commission.  
The bonuses, paid on June 18, varied by executive:
CEO Ken Martindale received $2.2 million.

Chief Financial Officer Tricia Tolivar received $795,000.

Chief Brand Officer Ryan Ostrom and Chief Global Officer Carl Seletz received $330,000 each.

Chief Human Resource Officer Steven Piano received $258,000.
Each bonus will be earned in two stages, with 75% on "the effective date of the plan, dismissal of the Chapter 11 cases or conversion of the Chapter 11 cases to a case under Chapter 7," all of which are considered an "emergence event." The document refers to cases because different divisions of GNC Holdings Inc. all filed Chapter 11, but the court is treating the filings as one case.
The other 25% will be earned on the 60th day after an emergence event as long as the emergence happens on or before June 23, 2021. If that deadline is not met, the executives will have to repay 25% of the after-tax portion of their bonuses.
However, if a named executive is terminated without cause, becomes disabled or dies before one of dates listed above, they will not have to repay the incentive, even if it has not been earned, according to the filing.
Subscribe and receive the latest updates on trends, data, events and more.
Join 57,000+ members of the natural products community.
You May Also Like
---