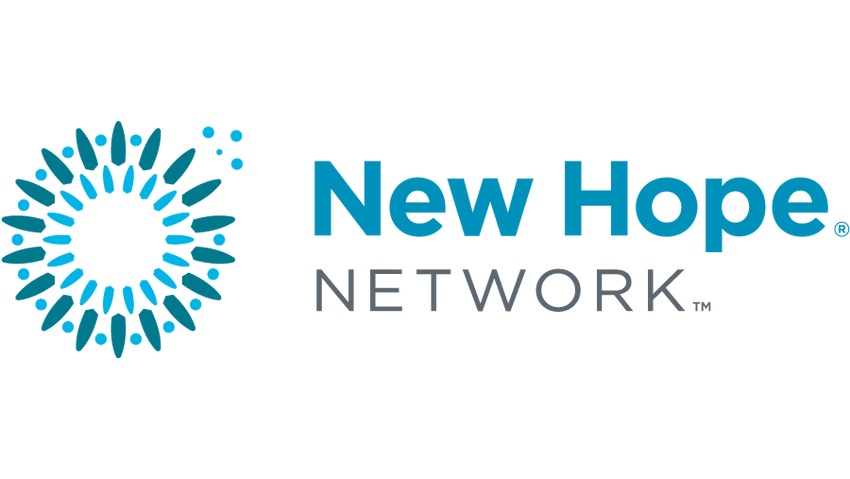 It's not breaking any big news to say the idea of supporting local is booming across the U.S. Whether it's eating local food for environmental reasons or buying from local merchants to fuel a community's tax base, Americans are getting behind the local movement in droves. 
How local companies can best capitalize on this trend depends on the nature of their business as well as the market and region in which they operate. Regardless, the overall trick is to find unique ways to captivate a buying audience. 
Want inspiration? Here are some notable ideas and programs successfully boosting support for local foods and businesses.
1. Local membership or rewards cards
Borrow the supermarket rewards card concept and apply it to locally owned businesses or take the local coupon book digital. Both the Small Business Beanstalk in central Ohio and Oklahoma's Keep It Local OK programs, for example, offer cards that allow consumers to access whatever deals local merchants have chosen to give. The specific offer is up to each retailer, and whether to sell the card or give it away for free is up to the organizing association.
The Portland, Ore.-based (and cleverly named) Supportland card takes a collaborative approach. The card operates digitally and can be swiped to accumulate points at any participating store—and it can be used to redeem points at any of those same locations, regardless of where a consumer has actually spent the most money. "It's a little like pretending our businesses are just different departments in a department store," Supportland cofounder Katrina Scotto di Carlo says. The model is a hybrid of a rewards card and "alternative currency," so merchants aren't losing out if they're constantly redeeming points, she says.
2. Labels, labels, labels
Several counties and states have created labels to make it obvious to customers that a product is produced locally. The Kentucky Proud label, for example, has done well for its producers, generating more than $200 million in retail sales of farm products in 2010. Laura Sheehan, owner of Full Circle Market in Winchester, Ky., says the label takes products a long way in her store; she's noticed that goods sell better the minute they start carrying the Kentucky label.
For her part as a local merchant, Sheehan has figured out the best-selling local products—meat, soaps and seasonal items such as bratwursts in the summer and honey during the spring allergy season—and stays on top of other consumer trends so that people coming in for local staples can also buy, say, chia seeds on the same trip. Her other trick is smart merchandising—placing signage and products throughout her store to bring customers' attention to the local goods.

3. Local "bucks"
Montrose, Colo., has created Montrose Bucks, which "look like a check and work like cash," says Jenni Sopsic, executive director of the Montrose Association of Commerce and Tourism. They can be used at any participating retailer in town. Most of the year, the bucks don't provide any discount over regular dollars—they're just an incentive to keep spending locally, and they make great gifts without limiting the recipient to a certain store. 
During the holiday season, the association does a promotion: 40 extra Montrose Bucks for every 200 purchased (until the supply runs out; promotional Bucks are limited by what the association budgets for in advance). Similar programs around the country may offer discounts for using local "bucks" or else leave the choice up to individual retailers.
4. Matchmaking
If you have a specialized product, go out and find the right customer base for it and try to strike a deal. Example of a perfect match: Robert King, PhD, a local food systems expert at the University of Minnesota, points to a farm-to-school program that buys undersized apples from a local orchard. The smaller size means the apples can't sell at a premium, but they're perfect for children. 
"Sometimes the schools can pay less for the apples, and the farmers are glad to sell them," King says. The other benefit of farm-to-school programs is their ripple effect, as kids come home and talk about what they ate for lunch—and where it came from. Retailers can make similar connections with local organizations.
5. Social media marketing
Find ways to let customers or fans of your business do your marketing for you. For people younger than 35, in particular, "marketing has to be very authentic—they do not like to be advertised to," says Dawn Thilmany, PhD, a professor in the Department of Agricultural and Resource Economics at Colorado State University and an expert in local food.
Strategies to create buzz for your business can vary from online promotions (such as a free size upgrade if someone checks in to your juice bar on Facebook or Foursquare) to one-day sales to continually stocking unique, responsibly sourced products that shoppers will be excited about and want to share with their friends.
6. Power in numbers
Pictured right: A Carrotmob filled Half Fast Subs in Boulder, Colo., with the goal of improving its energy efficiency.
The concept of using the buying power of crowds has taken off in a number of ways all around the world. Cash Mobs, for example, organize people to show up en masse to a local business (having warned the business to give it a chance to prepare or stock up). Cash Mobs choose stores that are not only locally owned but proactively engaged on a local level. By doing so, the supportive shoppers give back to a business that they feel offers much to the community.
Meanwhile, in Merced, Calif., Flash Buy brings a crowd to a locally owned business, usually a restaurant, on Flash Fridays. "The goal is not to just support the business that day, but to keep it on our mental lists of where to eat in the future," founder Mike Abarca says. 
On a worldwide level, Carrotmob campaigns bring groups to shop at stores that agree to make certain changes requested by the group, whether it's to become more energy efficient or sell more fair trade items. On the local front, groups can leverage this concept to encourage stores to increase their locally sourced offerings. Connect with local organizers so they know what you are doing. That way they might consider you for an upcoming promotion.
7. Special "buy local" days
Fort Collins, Colo., holds Plaid Friday as a local alternative to Black Friday, and participating stores offer discounts of their choice. The Think.Shop.Buy.Local campaign in Virginia holds a buy-local Saturday, piggybacking off of American Express' Small Business Saturday. Dozens of local retailers participate, and a raffle for a $500 gift card helps draw people out to shop.
Portland's Supportland gets clever with events such as Kris "The Raffle" Kringle, during which one massage is raffled off every day for nearly two weeks, and the annual Easter egg hunt, where eggs are hidden with points to be spent at local retailers.
Events like these get people out for the day, but they also encourage consumers to continue shopping locally. The trick is to make these events fun and catchy so that shopping locally becomes a habit. "Buyers form habits," says Colorado State University's local foods expert Dawn Thilmany. "You want to become part of their habit."
When local businesses start promoting one another—even when they are competition—the fabric of the local business community as a whole gets stronger.
8. Rooftop gardens
You can't get more local than buying produce grown at the same building where you shop for groceries. Granted, there are limitations to this idea and not every store can manage its own garden. But for those that can, it's a great idea. Food from the Sky created a garden on the roof of a London supermarket, while New York–based BrightFarms exists entirely to outfit supermarket rooftops with gardens. If you can't install a garden at your store, get creative like Shelton's Natural Foods Market in Healdsburg, Calif. 
9. Year-round markets
Winter farmers' markets—or variations of the theme—can be a great way to increase exposure to local vendors. Mark Schoninger, owner of the Bath Natural Market in Bath, Maine, believes in the concept so strongly that he supported a Kickstarter campaign to convert an old freight shed on the waterfront into a venue for the town's winter farmers' market. It's not bustling with the same kind of greenery found at a summer farmers' market, but that's part of the charm. 
Get to know the local meat and cheese producers, root vegetable and greenhouse farmers, bakers, and textile and craft vendors in your area. With the right permissions, these markets can sometimes sell local liquor, too. 
Schoninger says to run a successful winter farmers' market, you need three things: a viable venue, enough farmers to participate and a population willing to go out and shop this kind of venue in the off-season. Not every community will meet these criteria, but winter farmers' markets are more widespread than you might think. 
Even if you don't have an ideal venue, keep it simple and find a spot with easy access—how about your store parking lot?—to put on events with a similar feel. Schoninger even invites local vendors to come into his store to do sampling events or tastings. Why not combine the two and let some local vendors set up shop outside your store? It's a great impetus for increasing community interaction with your store and with local vendors alike.
10. Local business maps
Make it easy for customers to navigate the local business community. Be Local Northern Colorado produces pocket maps that guide people to different stores and also serve as educational materials spelling out reasons to support local. Another thing the maps do, in a similar way as Oregon's Supportland, is take a collaborative approach to supporting local. 
Subscribe and receive the latest updates on trends, data, events and more.
Join 57,000+ members of the natural products community.
You May Also Like
---