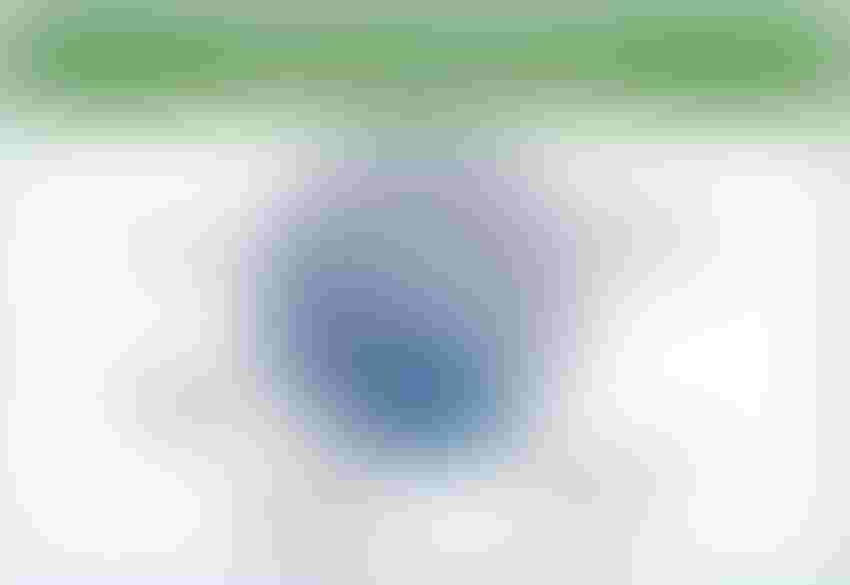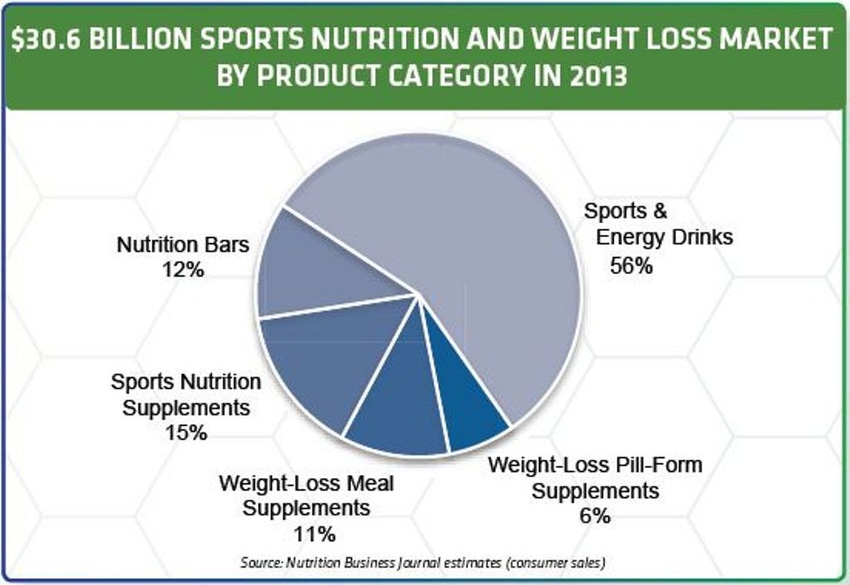 DMAA. Dendrobium. Aegeline. Utter the words in a room full of supplement industry executives, and you'll likely hear a collective groan.
In the past year, these controversial stimulants have been subject to everything from recalls and seizures to class action suits, scathing media exposés, and threats of criminal prosecution. They prompted lawmakers to call for more strict regulation of supplements, and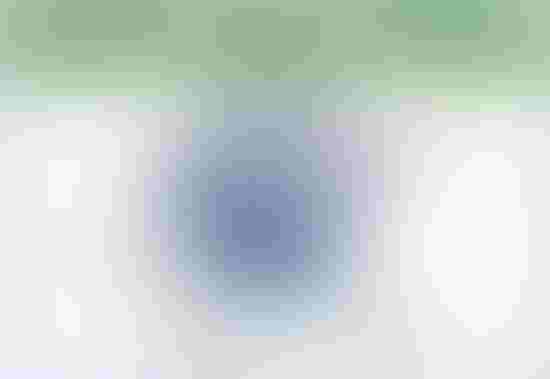 the FDA to take unprecedented action to halt their use. All have been removed, one way or another, from the market. But as sports performance companies grasp for the "next big thing," many say a long list of replacements waits in the wings, some potentially far more dangerous—to both consumers and the industry—than problem ingredients of the past.
"Ephedra created a huge black eye for the industry, but the new stuff that is coming out is flirting with a much more dangerous situation than ephedra ever did," says Frank Jaksch, CEO of analytic testing company ChromaDex. "Ephedra and its alkaloids had a wide history of use and, when consumed in appropriate doses, were safe. Some of these new things are just synthetic compounds masquerading as natural. Show me the history of use and safety data on them."
From ephedra to DMAA
When the simulant ingredient DMAA (1,3 dimethylamylamine) began making headlines in early 2012 when it was linked to fatal heart attacks, media outlets couldn't resist calling it "the new ephedra." They had good reason. On the surface, the two seem remarkably similar.
In February, 2004, the FDA banned the sale of supplements containing ephedrine alkaloids because, "such supplements present an unreasonable risk of illness or injury particularly cardiovascular complications—and risk of death." The evergreen-like shrub had been used for more than 5,000 years in Asia to treat colds, headaches and asthma, and more recently became ubiquitous in weight-loss and sports products.
Then in the 1990s, the FDA noticed a disturbing trend.  Between 1995 and 1997, it received more than 900 reports of possible ephedra toxicity, with 37 "serious" cases. It would be another seven years—not long after the high profile, ephedra-related death of Baltimore Orioles pitcher Steve Bechler—before FDA ultimately banned it. By then, ephedra had been the subject of countless class action lawsuits, put forth in the media as the poster child for dietary supplement danger, and irreparably damaged the industry's reputation and bottom line. To this day, many contend that ephedra got a bad rap and was the victim of overzealous marketing, consumers who took too much, and synthetic imposters. Regardless, it has been missed.
"It was the nexus of growth for the industry, and when it went away, the impact was dramatic," sports nutrition industry veteran Anthony Almada once told NBJ. He's right. The weight-loss category took 11 years to reach comparable levels of sale to its ephedra heyday.
Fast forward a decade and much of the industry's PR troubles stem from an effort to find a new central nervous system stimulant for sports performance products. "Nearly every attempt at moving in the direction of a CNS stimulant type of compound has been folly for the industry," says Jaksch.
Case in point: DMAA. Originally patented in the 1940s as a nasal decongestant by Eli Lily, it was quietly withdrawn in the '70s and resurfaced in dietary supplements around 2005. "I saw that ingredient out there for six years and advised clients to stay away from it," says attorney Todd Harrison of Venable LLP, who advises food and supplement companies. "FDA was slow to the game."
In late 2011, two U.S. Army soldiers dropped dead of heart attacks during workouts. Blood toxicology reports showed DMAA in the bloodstream. The U.S. Defense Department swiftly launched an investigation and cleared DMAA-products from stores on military bases. Meanwhile, consumers everywhere else could still buy DMAA-containing products like USPlabs' Jack3d and OxyElite Pro. A GNC spokesman told the New York Times in February 2012 that "there is absolutely no reason to believe there are any safety issues." USPlabs stood by its safety, arguing that it was a naturally occurring constituent found in a type of geranium and was, therefore, a legal dietary ingredient.
That argument unraveled within months as several independent scientific studies failed to detect the compound in geranium plants. The American Botanical Council points out that the original claim that DMAA comes from geraniums is "supported by a single, unverified scientific paper from 1996," published in a now-defunct journal. More recent industry-funded studies showing its presence in certain geranium species have been criticized as suspicious. (One journal in question requires authors to pay $1,848 to get a study published).
Herein likes an important distinction between DMAA and its well-known predecessor, says New York-based attorney Marc Ullman. "Unlike ephedra, which was an old dietary ingredient legitimately marketed, DMAA is a new dietary ingredient, may be produced synthetically, and does not appear to have ever been legally on the market."
DMAA was added to the World Anti-Doping Agency's list of banned substances in 2009 after reports of "panic attacks, seizures, and stress-related heart attacks." That same year a 21-year-old New Zealander reportedly died of a brain hemorrhage after using it in combination with alcohol and caffeine.
It wasn't until April 27, 2012—five days after 30-year-old runner Claire Squires died at the London Marathon after taking DMAA—that FDA took definitive action, sending warning letters to 10 manufacturers and distributors  for marketing products "adulterated" with an ingredient not submitted for NDI approval. Most companies soon nixed DMAA from their offerings, but USP held out.
One year later, the FDA issued a warning to consumers, citing 86 reports of illnesses and deaths. On July 2, 2013, after the FDA "administratively detained" them, USPlabs voluntarily destroyed $8 million worth of DMAA products. For a time, it seemed the DMAA debacle was over.
The next wave
In September 2013, USA Today published a scathing profile of convicted felon and Driven Sports founder Matt Cahill, painting him as "emblematic of an industry where products can be sold without testing or government approval, and people with checkered pasts, even criminal convictions, operate freely." It drew attention to the company's star product, CRAZE, and a key ingredient called Dendrobium extract, said to be comprised of alkaloids of the orchid family. The bad press prompted Walmart to pull CRAZE, and Senator Dick Durbin to plea for more industry regulation.
Months later, researchers from NSF International reported the presence of "meth-like" substances in CRAZE, adding that while one ingredient, "N,N-diethylphenylethylamine, is alleged to be a constituent of dendrobium orchid extract … that cannot be confirmed." While FDA officials expressed concern, they took no action against Driven Sports, and the company voluntarily withdrew its dendrobium products. Ullman, who represents Driven Sports, contends the dendrobium extract used in the product was "legitimate"—dendrobium is listed in the American Herbal Products Association's Herbs of Commerce Guide—and any similarity to meth-like compounds was a case of mistaken identity. "We took very serious exception to these studies, many of which were funded by direct competitors. We think the work was sloppy and failed to take into consideration the presence of closely related substances."
Whether the "dendrobium orchid extract" found in CRAZE was an old dietary ingredient from a plant, a new formula hatched in a lab, or simply a synthetic drug remains a mystery, but the dust-up felt like déjà vu to many in the industry who saw dendrobium as "the new DMAA." That déjà vu returned in November, when USPlabs was forced to recall and destroy $22 million worth of OxyElite Pro after FDA accused the company of selling another unapproved new dietary ingredient, aegeline—a synthetic form of a compound found in the Asian bael tree—after learning of 56 cases of liver failure associated with the product.
Sources tell NBJ that they are now getting inquiries from manufacturers about the safety of certain "oxycontin-type" ingredients entering the market, and ingredients made from the African plant nauclea latifolia—billed as a natural source of the synthetic opioid Tramadol.
Jaksch says he is particularly concerned to see chemists in labs dabbling with synthetic copies of plant-based alkaloids, and creating ingredients that don't match the real thing. "Let's say that in nature, there was only one isomer and your synthetic version has four. How do you know that those three other isomers don't have major problems associated with them? They could injure or kill somebody," he says. "It doesn't appear that anyone seemed to learn anything from DMAA. It's crazy."
What should they learn?
Steve Mister, CEO of the Council for Responsible Nutrition, says ingredients like DMAA, aegeline, and dendrobium offer important lessons. The FDA has a large toolbox and is prepared to use it. When it fails to use it, or waits too long, this can spark a media frenzy and PR nightmare for the industry. Another lesson? Truly "new" dietary ingredients—no matter their resemblance to plant compounds—should be treated as such by filing NDI notifications with FDA.
"If you are making a synthetic version of an herb—even though it may behave like the herb—it is definitely new. You need to define for FDA how you made it and how you know that what you have in your test tube is identical to what's in the herb." Most importantly, companies need to get over the misconception that rogue ingredients are a problem only to those caught making or selling them. "Ingredient problems like these are an industry problem," says Mister. "Companies should not deal with companies they know are violating the law.
Subscribe and receive the latest updates on trends, data, events and more.
Join 57,000+ members of the natural products community.
You May Also Like
---