Grocer shoots for package free, zero waste
Grocer shoots for package free, zero waste
Austin, Texas-based in.gredients hopes to revolutionize grocery shopping by using packaging only when absolutely necessary. We talked to other natural products retailers that are driving the movement forward with innovative sustainability practices.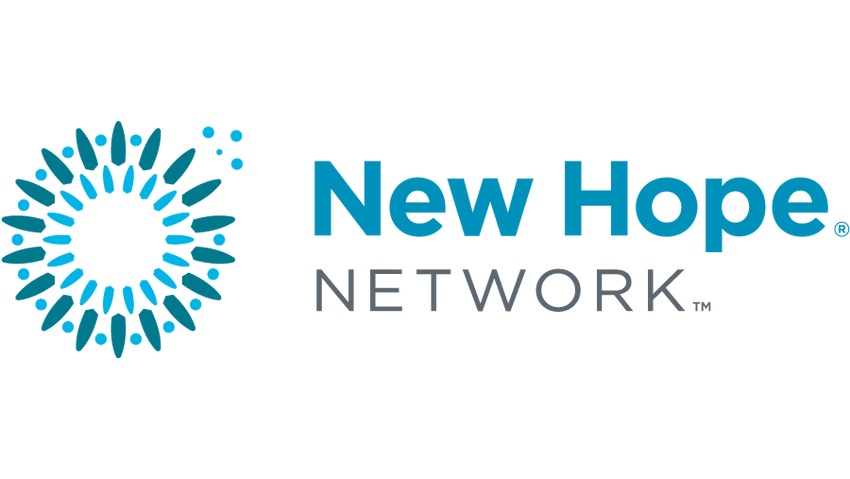 Many natural products stores make sustainability integral to their missions, but in.gredients is taking trimming waste to a whole new level. Set to open its doors in Austin, Texas, in October, in.gredients aims to be the U.S.'s first package-free, zero-waste grocery store.  
The concept is simple: Shoppers tote containers from home; weigh them at the store; slap on labels displaying the container weights; fill them with oil, grains, spices, etc.; bring purchases to the checkout, where tare weight is deducted; opt to donate a percentage of their sale to one of the store's charities; and pay. If customers bring in those same cleaned-out containers another time, they won't have to weigh them again.
In.gredients plans to carry produce, grains, nuts, dairy, dried fruits, spices, loose-leaf tea, coffee, beer, wine, baking ingredients, and even some household cleaners and personal care products. All items will be either organic or natural (when organic isn't available), locally grown or sourced, and package free or package light.
"Some foods require minimal packaging for food-safety purposes—a good example is meat," said co-founder Brian Nunnery. "When minimal packaging is necessary, we'll ensure that it is compostable, highly reusable and/or recyclable." The store will carry items grown or produced outside of Texas as infrequently as possible, Nunnery added.
Buy only what you need
The store will also promote sustainability by encouraging shoppers to buy only what they need. "Philosophically, we're different than most other stores—we don't encourage 'spend-more, consume-more,' but rather shopping efficiently and eating healthy portions," Nunnery said. "Since we don't sell packaged goods, the amount of food our customers buy--and therefore the amount of money they spend—is up to them."
According to Nunnery, in.gredients hopes to attract a broad spectrum of shoppers—not just hardcore and longtime natural products consumers. "We have many target demographics, including everyone who cares about eating good food and reducing waste and those who care but don't have practical access to good food," he said. "Our goal is to make healthy food more accessible and affordable—that's part of the reason we've elected to open our store near an urban food desert."
The new model of sustainability?
In.gredients will cut even more waste by emailing receipts to customers rather than printing them on thermal paper, which, besides cramming recycling bins, is often laced with potentially health-harming chemicals bisphenol-A and bisphenol-S.
Nunnery and Co. hope their new store model will trigger mass change in how people think about and shop for groceries. "Customers be warned: Our business model is philosophically different than the hyperconsumption mindset most of us are presented with normally," Nunnery said. "We want to make it easy, fun and convenient for our customers to adopt a more sustainable way of life both at our store and in their homes."
Other retail sustainability efforts
Other natural products retailers have already taken measures to minimize waste and make their stores—and their customers' shopping practices—more sustainable.
PCC Natural Markets eliminated plastic shopping bags in October 2007 and encourages customers to either bring reusable sacks or carry their purchases bag free. "Today, a full two-thirds of PCC shoppers bring their own bags or elect not to use bags for their purchases," said Diana Crane, spokeswoman for the Seattle-based chain. "Shoppers are reminded to bring their own bags into the store by exterior signage, and cashiers and baggers thank them for remembering.
"PCC also gives shoppers a 5-cent incentive for each reusable bag and container they bring in," Crane said. "More than 90 percent of shoppers choose to donate the 5 cents to the PCC Farmland Trust and PCC Foodbank program."
Boulder, Colo.-based Natural Grocers by Vitamin Cottage takes the anti-bag mantra one step further by not providing paper bags either. As of Earth Day 2009, the chain made "bag-free checkout" a company-wide policy. However, when customers forget to provide their own carry-out containers, Natural Grocers does provide a recycled cardboard box or a loaner bag.
Sustainability in the bulk and produce sections
Beyond discouraging plastic and paper bags for carrying out purchases, one company hopes to curtail single-use sacks in bulk and produce departments as well. Boulder, Colo.-based Hands-On! Hemp makes durable hemp bags in two sizes—8x10-inch for bulk and 12x17-inch for produce—that customers can purchase either at handsonhemp.com or right next to the bulk and produce at Whole Foods Market stores throughout the Rocky Mountain region.
"I realized that stores—and even cities—were going plastic bag free, but they weren't considering produce, bulk and pastry plastic," said Ariel Goettinger, founder of Hands-On! Hemp. "A lot of people don't like using plastic and paper, so we just wanted to provide them with really easy, sustainable solution. Our bags are washable, very strong and just plain—I didn't want to use any ink, so they'd be totally healthy and clean so people can put food directly in them."
Goettinger also spends time engaging with Whole Foods customers and talking with them about sustainability. "We go into a lot of stores and demo," she said. "It's really fun to engage directly with people and discuss the plastic-bag issue and how it relates to larger issues. Many people we talk to use reusable shopping bags, but many haven't thought about them for bulk and produce."
Goettinger is excited about in.gredients' package-free mission and about other retailers continuing to push sustainability even further. "I think a lot of stores think about zero waste in terms of what they produce themselves—for instance, they compost," she said. "But their shelves are lined with packaged goods. Not many stores have taken that next leap. It can be expensive to figure out biodegradable packaging, but lots of people I've talked to are interested in going package free."
Subscribe and receive the latest updates on trends, data, events and more.
Join 57,000+ members of the natural products community.
You May Also Like
---