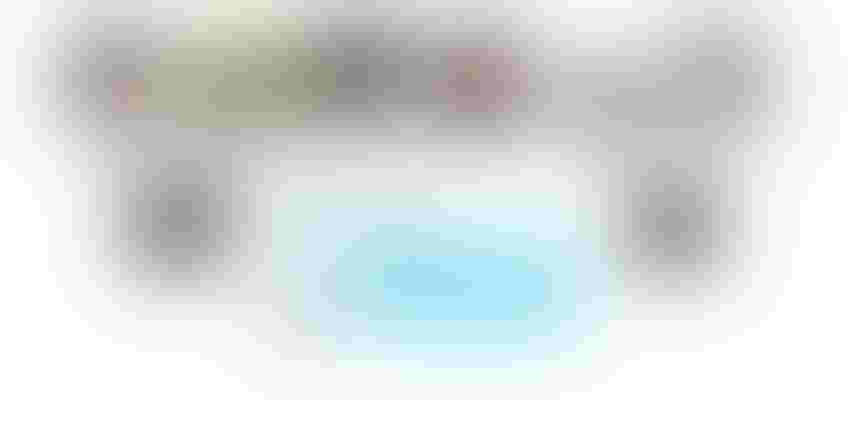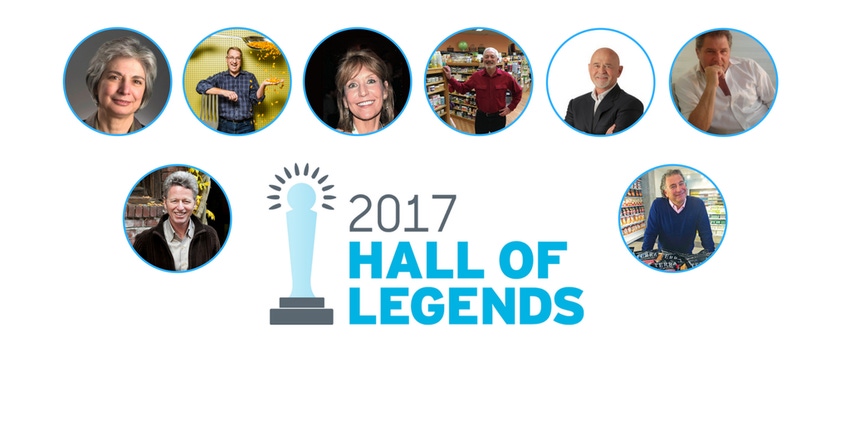 Each year at Natural Products Expo West, New Hope Network honors some of the natural products industry's greatest contributors in its Hall of Legends ceremony. Legends are individuals at the center of stories about change—influencers who change the way we do what we do with enduring impact. Get to know the Hall of Legends class of 2017 below.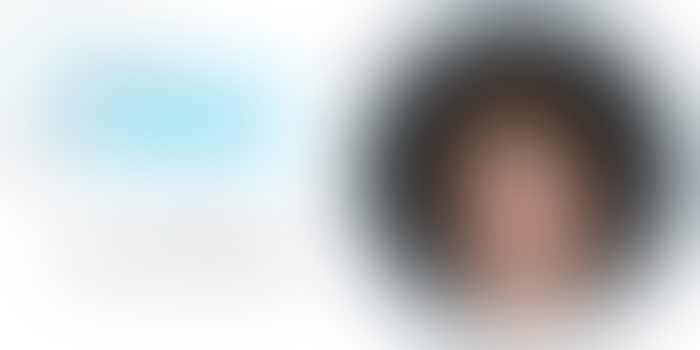 Joan has 40+ years of experience in the natural/organic products industry in consumer packaged goods, retail, publishing and nonprofit management. Her expertise includes public and industry relations; brand and marketing strategy; new products and businesses; research; organizational structure; vision, mission and values development; and executive coaching.
Joan's passion for natural foods began in the 70s while working for past Hall of Legends inductees Hass Hassan and Mark Retzloff, on one of Denver's earliest natural foods stores. Later, when they created Alfalfa's Market, she continued to work with and learn from them. She went on to do likewise for other industry legends including Doug Greene and Mo Siegel. She's held leadership positions at The Organic Center, The Hain Celestial Group, New Hope Network, Alfalfa's Markets and Wild Oats Markets. She's a senior consultant to leading brands such as WhiteWave Foods, Celestial Seasonings, Way Better Snacks, 1908 Brands, Mineral Fusion, The Deming Center for Entrepreneurship, Crocs, and many others.  
Joan was a founding member of The Organic Center, dedicated to sustainable and secure food systems, and Naturally Boulder, committed to a world made healthier through the power of sustainable business.
She has offered her knowledge as a board member and adviser to organizations including Just Label It, Love Grown Foods, Naturally Boulder, The Organic Center, Alfalfa's Market, Under the Canopy EcoFashion, CU's Organic Business Initiative, and CORE Colorado.
Boykin has a master's degree in psychology from Regis University, a bachelor of science degree in general studies/communication arts, a bachelor of arts degree in human behavior and numerous professional certifications. She received Naturally Boulder's "Lifetime Achievement Award" in 2014 and "Local Hero Award" in 2012.
On a personal note, Joan is devoted to her family—four generations strong in Colorado—and especially her little grandchildren.
Today, Joan remains committed to shaping the industry and helping future generations carry the torch. In her spare time, she fosters productive collisions, coaches young career professionals, speaks to businesspeople about the power of collaboration and encouragement in the workplace, and practices random acts of kindness. Her desire to be generative drives her, as she wants to leave the world a little better for having lived in it; hence, she continues to give back to the natural and organic products industry in which she feels deeply privileged to have been involved.

Deeply honored to be inducted into the Hall of Legends, Morris Shriftman has been active in the LOHAS industry since the early 70s. When he started, Whole Foods Market had three stores, UNFI hadn't been formed yet and hippies building the industry were wearing original Birkenstocks. 
Morris has had a measurable hand in growing many of the industry's leading natural and organic foods and nutritional supplement companies, as CEO of Mozart Marketing, consultant or board member. By focusing on the integrity of companies' missions, the purity of their ingredients or their higher mission of social importance, Morris's work has helped establish many brands as industry icons. His career has been supported and enlightened by good friends and colleagues.
Morris has been able to develop successful, award-winning marketing, packaging and branding solutions for the industry's leading distributors—Tree of Life and United Natural Foods—for its largest retailers—Whole Foods, Bread & Circus and Mrs. Gooch's—and for the industry's leading food and supplement manufacturers--Horizon Organic, Smucker Quality Beverages [SQB], Woodstock Farms, Spectrum Organic, Organic Classics, Traditional Medicinals, KAL, Sundown-Rexall, Avalon Natural Products, Mineral Fusion, Hain-Celestial and others.
In 2004 Morris was recruited by North Castle Partners to help reposition and build Avalon Natural Products. As senior vice president of marketing and new product development, Morris and his team created "Consciousness in Cosmetics," a new paradigm for safety and efficacy in natural personal care, and reformulated nearly all of Avalon's products, eliminating parabens, petro-chemical based ingredients, endocrine or hormone disruptors, and artificial colors and fragrances, while increasing the use of science-based or organic ingredients. Sales grew over 25 percent every year since 2004, and in January 2007 Avalon was sold to Hain Celestial.
Morris is currently a member of the board of The American Botanical Council, Demeter USA, Ninkasi Brewery and others, bringing his experience in marketing, branding and multi-channel distribution to his board contributions.
He's been a speaker or panelist at Natural Product Expos, OTA's "All Things Organic," LOHAS and BioFach. He authored "Creating Marketing Success For Natural and Organic Products in America" for Penton Media.
Morris has a BS from Cornell University and a master's degree in British and American Literature from NYU.
Looking back, Morris is extraordinarily proud of our remarkable achievements—not only in building an industry of great substance and significance, abounding in creative energy, entrepreneurship and new products, but also in what we have done to lift awareness, expand consciousness and change behavior with our ideas and practices that have been taken up into the broader culture and improved personal health and wellness and sustainability of our planet. This has been a great achievement for all of us. Morris is grateful to be part of this accomplishment and to have made a small contribution over the years. Looking ahead, he feels we have serious work to protect these hard-won advances against their reckless unwinding.

The founder and president of EuroPharma Inc., maker of the Terry Naturally brand of nutritional supplements, Terry is passionate about health and nutrition, and has owned several health food stores and nutritional manufacturing companies. Prior to EuroPharma, he was the owner and founder of both Enzymatic Therapy Inc. and PhytoPharmica Inc.
With more than 40 years in the natural products industry, Terry has researched and developed more than 400 nutritional and botanical formulations that continue to be top-selling products in the market today. He is credited as the first to introduce glucosamine sulfate, IP-6, standardized Ginkgo biloba, the concept of botanical standardization and also complex formulations for specific health indications to the U.S. health food market. The current Terry Naturally brand of products includes the award-winning pain formula, Curamin, Sucontral D, a best-selling product in Europe now available in the United States exclusively through Terry Naturally, and the CuraMed family of products, featuring the most clinically studied, enhanced absorption curcumin on the market today. According to SPINs data, Terry Naturally is the number one brand, and CuraMed the number one product, in their categories (Other Herbal Formula subcategory, brand rank and product item rank, data ending 12/25/16).
Terry shares his wealth of experience and knowledge in health and nutrition through his educational programs, including the Terry Talks Nutrition website, newsletters, podcasts, webinars and personal speaking engagements. Lemerond is also the author of two books: "Seven Keys to Vibrant Health" and the recently updated "Seven Keys to Unlimited Personal Achievement."
In early 2015, Terry was named as the first recipient of the American Botanical Council's Champion Award, created to honor those demonstrating outstanding support of the ABC's nonprofit educational mission. He was the recipient of the 2013 Southeast Natural Products Association President's Award, which recognizes those who have made significant lifelong contributions to the natural products industry, as well as the 2010 President's Award by the Natural Products Association Southwest, acknowledging Terry's years of service and his "love, passion, and generous support for the natural products industry." In 2008, Terry was honored with the Natural Products Association Industry Champion Award, which recognizes individuals who have made notable contributions above and beyond commercial success.
Today, in addition to leading a thriving natural medicine company, Lemerond continues to lecture on personal and spiritual growth, and conducts educational seminars on the benefits of natural medicines. Terry's mission is to improve the health of America.

Katherine DiMatteo is the executive director of the Sustainable Food Trade Association since November 2013. Katherine manages and provides oversight for the programs, projects, staff and board administration for the association. She is currently engaged in the planning and implementation of the Climate Collaborative, a joint project with OSC2 and Hirshberg Strategic, to create scale and momentum within the natural products industry to reverse climate change. In addition, DiMatteo continues as a managing partner at Wolf, DiMatteo + Associates, a consulting firm whose specialists deliver effective strategies to help organic products and businesses grow.  

Formerly the executive director of the Organic Trade Association (OTA) from 1990 to 2006, she was instrumental in shaping the outcome of the U.S. National Organic Program standards and the U.N. Codex guidelines for organically produced foods. While she was executive director of OTA, the association grew from 200 members to 1600 members and the operating budget increased from $250,000 to $2 million. During her term as executive director, OTA launched All Things Organic, the only U.S.-based all-organic trade show and conference that ran from 2001 to 2009, lobbied to increase access for organic farmers to USDA crop insurance and disaster programs, and USDA Natural Resources and Conservation programs. She secured funding from the USDA Market Access Program to build export market opportunities and from the Technical Assistance for Specialty Crops to provide analysis of other national regulations for USDA Foreign Agriculture Service and the U.S. Trade Representative's equivalency discussions.
In her earlier career, Katherine was the interim executive director of the Northeast Sustainable Energy Association and successfully turned the organization around financially, increased membership, re-activated membership chapters and committees, re-designed its quarterly magazine resulting in increased subscriptions, and led the process for creating a long-term strategic plan, including association name change and re-branding.
Additionally, she held positions at the Peace Development Fund; Western Massachusetts Cooperatives Inc.; and Leyden Energy Conservation Corp. 
DiMatteo served as the president of the International Federation of Organic Agriculture Movements Board of Directors from 2008 to 2011, and is a founding member of The Organic Center's board of directors, also serving as executive director during its initial phase of development.  She currently serves on the board of trustees of Red Tomato, a food-hub organization in Massachusetts; and the board of directors of Fairtrade America. 

Michael grew up Huntington, Long Island. This was the 1950s and 1960s. His mother and father started eating and promoting the benefits of organic and natural foods and related products when he was very young. Political discussions were frequent, and his parents were active in civil rights and peace movements. His father was a CPA and one of his clients had a store called Village Health Foods, which the family frequented. It was at college that he met and fell in love with Elizabeth Stagl, who was conveniently getting an accounting degree (a valuable partner to have in business!).
Confronted with the need to actually get a job upon graduation and then further challenged by the needs of a growing family, Michael and Elizabeth started Cambridge Naturals early in 1974. They were both 22 years old! To be sure, in those days, it was possible to start such a business with very little money. The original name was Cambridge Health Foods, and a few years later they changed it to Cambridge Natural Foods, and then finally about 20 years ago it became Cambridge Naturals. The name change reflected changes the business made in its product mix and was also very much a reflection of the growth of the business, changes in the marketplace and a "proactive" response to increasing competition.
From the beginning it was important to Michael and Elizabeth that the product selection, the marketing and the messaging of the store communicate clearly to their customers and community that the intention was for Cambridge Naturals to be a long-standing and outstanding business. It was equally important that the business not only be able to "give back" to the community but also to participate in community in numerous ways. Environmental and social causes have been part of the fabric of the business from day one. As well, it was important that Cambridge Naturals be a highly respected and ethical employer.
Now co-owned by their daughter, Emily Kanter, and son-in-law, Caleb Dean, the store's mission continues to be to seek out and sell the most efficacious and ethical products available. Organic, locally made, minority and women-owned, legitimate fair trade, and fair pay have always been part of the fabric of the business, not merely a response to current trends. Michael and Cambridge Naturals are very active in promoting the benefits to community of locally owned and independent businesses. He speaks often at trade shows and seminars on how such businesses can thrive in today's marketplace. As well he is on the board of directors of the Independent Natural Foods Retailers Association, representing hundreds of retailers across the country.

It takes an unusual man to make "Smith" the most uncommon name in tea. Quietly charismatic and humorous, Steven Smith was recognized internationally as one of the tea industry's leading entrepreneurs. A man whose palate was so refined that he could tell, at one sip, which part of the world a tea came from and often which plantation had produced it.
Steve drank his first tea with his grandmother, next door to his family's home in the blue-collar Errol Heights district of Portland, Oregon. In 1972, with two partners, he started Stash Tea Company, which grew to become one of the largest-selling specialty tea brands in America. 
When Stash was acquired by Japan's oldest tea company in 1993, Steve set out to formulate a new kind of premium tea brand. Working at home, in his bathrobe, he created "the reincarnation of tea" known as Tazo. Blending the history and myth of tea cultures with a gentle sense of humor, Tazo soon became "more valuable than magic pebbles"—forever altering consumers' perception of what tea should taste like. His formula for Tazo Awake remains the top-selling black tea in its category.   
When Tazo was later acquired by Starbucks, Smith continued to lead the company. During this time, his deep love of the tea producing regions led him to conceptualize and implement the CHAI project, a collaboration to improve the lives of more than 20,000 people in the remote villages of Darjeeling and Assam. He also teamed with Mercy Corps to build roads and water systems, as well as to support their School Education Retention Program.
In 2006, Steve retired from Tazo and moved to Avignon, France, with his wife Kim and their 10-year-old son Jack. After a year, however, the path of tea led back to Portland. Inspired by the chocolatiers of Provence, he once again picked up his tea tasting spoon—a big-bellied, sterling silver antique found in a stall in Tinsukia, India—and used it to perfect his signature line. 
The vision was haute tea couture. But with characteristic humility, Steve rejected lofty titles like tea master and chose simply to be known as a "teamaker." Joined by his old Tazo creative team, Steve and Kim built the brand from scratch, handcrafting each small batch in their Teaworks, a 100-year-old blacksmith shop. True to form, Smith Teamaker took off. Its elegant string-tied boxes popped up in gourmet stores nationwide. And each box bore a slogan: "The most uncommon name in tea. Since 1949"—the year of Smith's birth.
Steve passed away too early, from cancer, in 2015. But his legacy—and legend—live on. Steven Smith Teamaker, the company, continues to bring the world the gift of Steven Smith's uncommon taste in tea.
Steve's son, Jack Smith, who was his dad's sidekick at tastings and sales presentations, accepted the award for his father.

John Foraker is the president and former chief executive officer of Annie's Inc. and a leading authority in the organic and natural foods industry. With more than 20 years of business experience and a sharp focus on sustainability and social responsibility, Foraker's vision for growing Annie's has always relied on transparent leadership and an over-arching commitment to creativity, innovation and honesty. In addition to his role as president, Foraker also leads within the greater General Mills organization as an adviser for the company's small business incubator, 301 Inc., a new venture group that invests in small, promising companies.  
Prior to assuming his role as president in October 2014, Foraker led investors to place growth capital into Annie's in 1999, earning his title as chairman of the board. Beginning in 2004, Foraker led as Annie's CEO, taking Annie's public under the BNNY symbol in 2012, just prior to the company's buyout by General Mills in October 2014. 
A respected expert spokesperson in the organic and natural foods industry, Foraker has been featured in Fast Company, Forbes and The Wall Street Journal, in addition to other platinum media outlets. Foraker has also shared his leadership and expertise with business owners and audiences at home in the Bay Area and across the country, addressing organizations like the Berkeley Entrepreneurs Forum, the Lester Center for Entrepreneurship and the Nutrition Business Journal Summit, among others. Most recently, Foraker was awarded EY Entrepreneur of the Year 2015 in Northern California, recognizing his entrepreneurial excellence in the retail and consumer products category.  
Prior to his tenure at Annie's, Foraker served as vice president at Bank of America, overseeing commercial banking client relationship management in the bank's premium wine business portfolio. Foraker holds a Bachelor of Science degree in agricultural economics from the University of California, Davis, and a Masters of Business Administration from the University of California, Berkeley. 

Irwin D. Simon is the founder and chief executive officer of The Hain Celestial Group Inc., a leading organic and natural products company based in New York with operations in North America, Europe and India whose mission is to be the leading marketer, manufacturer and seller of organic and natural better-for-you products. Hain Celestial is committed to growing sustainably while continuing to implement environmentally sound business practices and manufacturing processes.
Hain Celestial participates in many natural categories with well-known brands that include Celestial Seasonings, Earth's Best, Ella's Kitchen, Terra, Garden of Eatin', Arrowhead Mills, MaraNatha, Rudi's Organic Bakery, Hain Pure Foods, Spectrum, Almond Dream, WestSoy, Plainville Farms, JASON, Avalon Organics and Alba Botanica. Hain Celestial has been providing A Healthier Way of Life since 1993.
Irwin Simon went to his first Natural Products Expo in the early 1990s and realized the future of food that was "better-for-you" with organic and natural products. His entrepreneurial instincts identified organic and natural products as a major upcoming trend in the consumer goods industry, and he embarked on a plan to build a dynamic company capable of seizing the market opportunity. He went on a journey with a lot of ambition to ultimately make one of the largest organic and natural, better-for-you food and personal care products companies in the world. With determination, Hain Celestial was born and began acquiring brands that fit the vision of "better-for-you" products while leveraging the company's infrastructure and position in the competitive retail marketplace.
Irwin Simon initially honed his management skills at prominent food companies including The Häagen-Dazs Company, a division of Grand Metropolitan, and Slim-Fast Foods Company. A native of Nova Scotia, Canada, who has lived in the United States for over 25 years, Irwin Simon is a graduate of St. Mary's University. A former chairman of the New York City Gotham Chapter of the Young President's Organization, Simon serves as a director of MDC Partners Inc., as well as Tulane University, in addition to his participation in many industry and charitable organizations. Simon lives in New York City with his wife, Daryl, and their four children.
Hain Celestial has been showcasing its products at Expo West for over 20 years. Stop by Booth No. 2736 and meet Irwin Simon!
Subscribe and receive the latest updates on trends, data, events and more.
Join 57,000+ members of the natural products community.
You May Also Like
---
Sep 20 - Sep 23, 2023
Natural Products Expo East is the East Coast's leading natural, organic and healthy products event.
Learn More