The veterinary channel for dietary supplements remained crowded and grew slowly in 2012, as a growing number of companies vied for the loyalty of cash-strapped and sometimes skeptical vets facing dwindling patient visits and increased competition. But many supplement makers see an opportunity in the plight of today's veterinarians. To stand out in an evolving profession, they say, the modern vet must offer things others don't. That's where supplements come in.
"The veterinary market is changing rapidly," says Kathleen Fleck, the new veterinary segment manager for 80-year-old supplement maker Standard Process, which slowly waded into the pet category in 2002 and plans to ramp up its offerings in the coming year. "You have more graduates coming through veterinary colleges and vets retiring at an older age, so you are starting to see more and more competition within the profession. One of the ways a vet can differentiate themselves is to offer products and expertise people cannot get elsewhere."
According to NBJ research, consumers spent roughly $1.8 billion on pet supplements in 2012, up 6.8% from the previous year. Of that, $453 million—or about one-quarter—came from the veterinary channel, with sales up a fairly sluggish 3.7%. Meanwhile, internet and specialty pet store chain sales soared nearly 13% each. For the first time in years, small animal supplements outsold equine supplements in 2012, according to a recent report by Packaged Facts, constituting roughly 55% of overall supplement sales.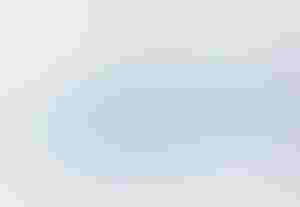 While the road ahead will not be easy for those wanting to get into, or stay successful, in the veterinary channel, industry experts say that as savvy pet owners begin to demand the same high-quality supplements they take themselves, there is opportunity for companies willing to innovate and invest in research. "It's kind of a crowded channel already," says Ron Brakke of Dallas-based Brakke Consulting, which specializes in the animal health veterinary field. He estimates 20 supplement companies focus primarily on the veterinary channel, and less than a half-dozen—including Nutramax Labs and Vetri-Science—dominate. "If you are just another brand and there is nothing unique about your formulation, it's probably not worth entering. But if you have technology and good science behind your product, it would be a reasonable move."
Overall, the veterinary profession has seen better days. Vet visits and average household expenditures have been declining or flat for a decade. According to a study published in April by the American Veterinary Medical Association (AVMA), the supply of veterinarians in the United States in 2012 was 90,200, exceeding demand by about 11,250 vets. Fifty-three percent of vets surveyed said they were working at less than full capacity.
According to AVMA, 18.7% of dog owners didn't see the vet in 2011, up from 17% in 2006. For cats—notoriously disagreeable patients—the visits are even fewer: 52% of cats steered clear of the vet office, according to research by Brakke Consulting. The study concluded that cat owners "perceive their pets as self-sufficient, low-maintenance creatures that very rarely need medical attention," and because cat owners often acquire their felines free or as strays, they are less willing to spend money on them.
According to AVMA, the average pet-owning household spends $375 annually at the vet, up only $20 from 2007. With the rise of online pharmacies like 1-800-Petmeds.com, some veterinarian offices are seeing revenues decline. "Online pharmacies have changed the landscape a lot," says Sara Phillips, strategic brand manager for 40-year-old Food Science Corp., which includes six human and pet divisions, including its most successful brand, Vetri-Science. "They have made it possible for consumers to buy online things they would normally buy at the vet. That is a challenge for vets."
Innovators rise to the challenge
Despite all that, channel leaders say business is good and poised to get better. "We have not seen sales slip as a result of people going to the vet less," says Phillips. She says about 65% of the company's sales are via animal products, and its practitioner-only Vetri-Science line is the "strongest brand by far," constituting about 75% of animal supplement sales. The company also sells an over-the-counter line.
The greatest challenge, according to Phillips, is to keep up with consumers who discover a supplement for themselves and then want it for their pet. "It used to take years for a human health phenomenon to translate to pets. That transition has been greatly accelerated," she says.
For example, the notion that dental health can impact heart, gut and immune health only recently became common knowledge among human patients. Now pet owners are clamoring for dental health supplements. Vetri-Science Perio-Support powder, which prevents plaque build-up in dogs and cats, is a top seller, and the company recently launched Perio-Support sticks.
The probiotic craze has also hit the animal world and mushrooms for immune health are catching on. Vetri-Science recently launched Maitake DMG, a mushroom-based immune product for dogs and cats. Its anti-anxiety chews and liquids, aptly named Composure, are a big hit at the veterinary office.
Fleck, of whole-food supplement maker Standard Process, says the "whole food philosophy" is gaining traction among pet owners. The company is primarily a people-supplements company, with only about 5% of sales via the vet channel. But those sales are growing at about 17% per year.
The top seller by far is the Whole Body Support line, designed to support the organ systems of aging pets. Standard Process is also well-positioned to "embrace the feline audience," Fleck says, because its whole food supplements can be formulated for finicky cats. The company also ramped up outreach, offering continuing education online and in person and tours of its facility. "We are a stealth player in the market, but we have a unique product offering," Fleck says. "Over the next year we intend to be a much more important player."
Thorne Research is also poised to broaden its presence. The practitioner-channel human supplement maker launched its vet line in 1999 with nine products, then re-launched and re-branded it in 2011 with 18, primarily targeting dogs and cats. Best sellers include: Gastriplex, a product for GI support; Arthroplex, for joint support; Canine Geriatric Basics, a multivitamin for aging dogs; and bio-cardio, for cardiac support.
Just 2% of Thorne sales come through the veterinary channel, says CEO Paul Jacobson, but with only a fraction of veterinarians distributing supplements, there is room to grow. "Forty-six percent of U.S. households own dogs (78 million) and 39% own cats (86 million). Many pet owners are willing to spend more on their pets than they do on themselves," says Jacobson. The challenge: "There are a finite number of holistically-oriented veterinarians in the U.S." His company is also ramping up education and working with veterinarians to provide online ordering and drop shipping.
Mixed views from vets
Veterinarian Todd Henderson, DVM, president of South Carolina-based Nutramax Labs, says attitudes have come a long way since he started offering glucosamine / chondroitin to pets two decades ago. "I was kind of the witch doctor," he jokes.
Today, Nutramax's No. 1 selling Cosequin joint health supplements are listed in veterinary formularies—complete with dosage, side effects, indications, and recent research. "To be in the formulary is a big deal. You have to have data," he says. The company carries about 10 brands and has waded into retail, including Costco and Walmart, with Cosequin and other products, but it reserves more potent and specialized formulas—like Dasuquin for joint health, and Denamarin for liver support—for veterinarians only.
Other veterinarians say the profession is slowly warming to supplements, both to bolster sagging revenue and keep aging pets healthy. "Supplements appear to have become part and parcel of veterinary practice, at least to some degree," says Narda Robinson, DVM, director of the center for comparative and integrative medicine at Colorado State University. "It would have to be a pretty hard-nosed skeptic not to carry or support any supplements whatsoever."
Still, Robinson has serious concerns about "unfounded claims for health effects, and suspect manufacturing practices—both all too common in the supplement industry." She worries about Chinese herbal supplements tainted with strychnine, aconite, and other toxic compounds. "It happens routinely, and veterinarians, amazingly, recommend and sell these products to unsuspecting clients, almost never telling them the truth about the dangerous contents."
Before the profession fully embraces supplements, she and others say the ambiguous regulatory environment needs to be clarified and the FDA Center for Veterinary Medicine needs to be more active enforcing existing regulations. For now, says Henderson, all the factors working against the channel help companies like his that have solid studies behind their products and good manufacturing practices in place.
"Vets are cutting down on their inventory and getting rid of some of the fray products that are out there. If they only want to keep one joint or liver product, they keep ours," he says. "We are having a really good year."
Subscribe and receive the latest updates on trends, data, events and more.
Join 57,000+ members of the natural products community.
You May Also Like
---