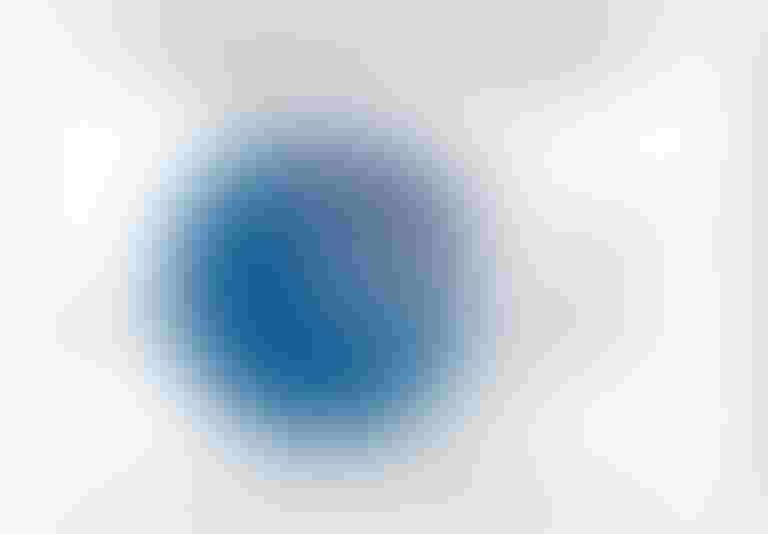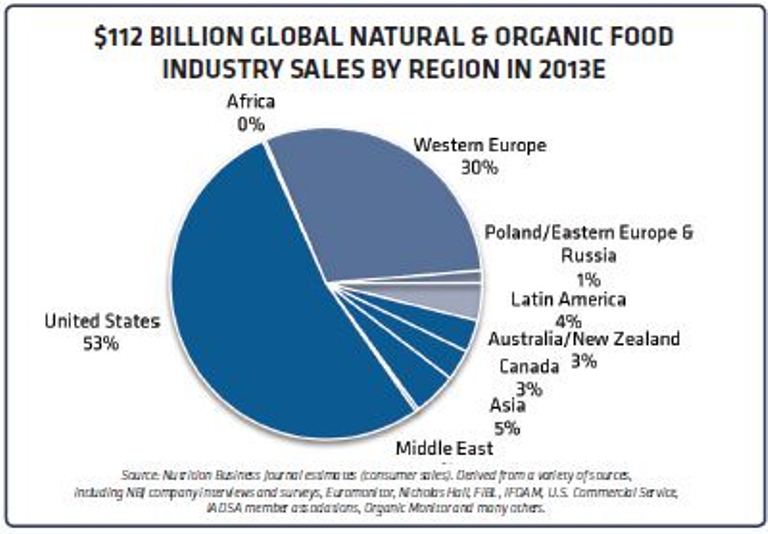 For U.S. companies eager to tap into the burgeoning overseas market for organic goods, the world just got a little smaller.
On Sept. 26, U.S. and Japanese officials announced an historic bi-lateral "organic equivalence" agreement, in which—as of Jan. 1—the United States will allow products certified in Japan to be labeled and marketed as "organic" here, and Japan will do the same for products certified under the USDA National Organic Program.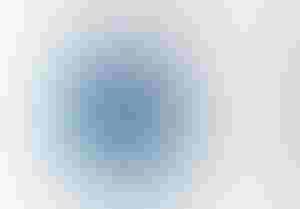 The agreement is the latest, and least restrictive, of its kind to be signed in recent years, with similar deals cut (with major caveats) in Canada in 2009 and the European Union in 2012. Collectively, the landmark deals encompass roughly 90% of the existing world market for organics, and are expected to significantly ease already established trade, open up new overseas opportunities for U.S. producers, and broaden choice for U.S. consumers with adventurous palettes.
"It's a win-win situation for everyone," says Robert Anderson, senior trade advisor for the Organic Trade Association. But in the evolving world of global organics, the news is not all good. While trade is becoming smoother in some areas, in others—including the behemoth potential market of China—it is becoming near-impossible. As more countries develop their own strict organic standards, trade negotiators are working hard to prevent more doors from being shut.
Meanwhile, some critics of the new equivalency agreements say they fear that in the long run they may lead to watered-down global organic standards, and expose U.S. consumers to sub-par organic products. "Unfortunately, it is rare that standards go up when trade agreements are negotiated," said Alexis Baden-Mayer, political director of the Organic Consumers Association, in a recent interview with Food Navigator USA. "Countries tend to meet at the lowest common denominator."
The challenge of going global
Twenty-four years after U.S. lawmakers passed the Organic Foods Production Act, about 80 countries have some form of organic standard on the books, according to the International Federation of Organic Agriculture Movements (IFOAM).
In all, 1.8 million farmers in 162 countries farm organically, according to IFOAM, supporting a global market for organic food that amounted to more than $63 billion in 2011, up $4 billion from the previous year. The United States ($28 billion) and Europe ($28 billion) make up the bulk of organic consumption, while Canada constitutes roughly $3.7 billion and Japan amounts to $1.4 billion.
But rising affluence and concern about recent food scares is swiftly boosting demand for organic in places where there once was none. According to the UK-based Soil Association, sales of organic goods in China spiked four-fold in the past five years, and rose 40% in Brazil.
With that rising consumer demand has come increased scrutiny of imports—including those coming from the United States. "There are different cultures and different agricultural conditions, so the certification requirements are  a little different from country to country," says Diane Bowen, a senior project manager with IFOAM.
That has meant that U.S. companies wishing to export to other countries have had to jump through an array of expensive bureaucratic hoops—often acquiring additional verifications and certifications from throughout the supply chain to prove they don't violate the importing country's standards. For a multi-ingredient product, like a bottle of organic ketchup, that could cost a quarter-million dollars for just one SKU, says Anderson.
In Japan, which tightened its standards in the early 2000s, companies have had to prove that their products were not made using three compounds (lignin sulfonate, alkali-extracted humic acid, and potassium bicarbonate) which are allowed under U.S. organic standards but banned in Japan. If they didn't want to spend the money to prove it, they had to black out every reference to organic on their label. "It was just a lot of work to sell into Japan,so U.S. companies started walking," says Anderson.
To prevent a similar scenario in Canada—a huge importer of U.S. organic products—as it tightened its standards, the U.S. and Canada crafted the first-ever bilateral equivalence arrangement in 2009. "It averted disaster," says Bowen.
The agreement essentially said that once a product was certified organic in the United States it was organic in Canada too, and vice versa. But, due to irreconcilable differences, it came with hefty exceptions that still exist. For instance, plants grown hydroponically can't be sold as organic in Canada and poultry and swine have to be additionally verified under Canadian animal welfare laws to be sold as organic there.
In 2012, the EU and the United States crafted a similar agreement, with their own strict requirements (U.S. crops produced using the antibiotic streptomycin can't be sold as organic in the EU;  European animal products created using antibiotics can't be sold as organic in the United States).
The Japanese agreement is a unique step forward, says Anderson, because not only is it the first equivalency agreement to be made between the United States and an Asian country, but it's also the first one to be made without exceptions. (Of note: the Japan agreement does not cover animal products).
Now, certified organic seaweed sheets, rice vinegar, soy sauce and even saki imported from Japan will be embraced as organic, just as if they had been certified here. And the growing body of Japanese consumers demanding organic packaged meals from the United States will have better access to them. "It will mean more consumer choice and more opportunity for retailers to expand their product
categories," says Anderson.
While it's early in the game to precisely quantify the impact, Anderson notes that globally, U.S. exports of certain tracked organic products were already up 9% year-over-year in 2012. In the first six months of 2013, exports were up 31%. He believes the equivalency agreements with the EU and Canada were largely to credit. "As a result of these agreements, there is now almost seamless access to Canada and the EU and I think that will be the case with Japan as well," says Anderson.
Who benefits most?
Steve Crider, international sales manager for California-based organic food company Amy's Kitchen, sees the Japan agreement as "a major breakthrough in easing the freer flow of organically certified foods."
He says that prior to the agreement, the company was in an "awkward position" in Japan, having to essentially double-certify for every ingredient in its products. "For our friends in California exporting organic walnuts from a single farm, that was do-able," he says. "For a multi-ingredient, value-added manufacturer like Amy's making soups, pizzas, frozen entrees—this proved a near impossible task.  Imagine an example with wheat flour, having to trace this back all the way through to every single farm the wheat grain may have potentially come from. It was just too high a bar, impractical and time consuming."
Amy's was still able to export "made with organic" products to Japan and in some cases products were shipped and stickers were applied overseas to mask the word organic. But now, everything will get simpler, says Crider. "We are certainly preparing for an increase of sales and wider range of our organic products to become available in this market."
John Foster, director of compliance for quality, food safety & organic integrity at Earthbound Farm, says he has already streamlined a lot of his paper work and supply chain management as a result of the Canadian agreement. The new Japanese agreement should help even more, making that country a more appropriate target for possible export. "In the past, we have not spent a lot of effort getting to know that market," he says. "Now we are."
Jack Bayles, president of Japan-based organic importer Alishan Organics, says the new agreement will save his company loads of hassle in preparing organic imports for the Japanese shelves. "We would take a product like Amy's chili and have to apply five stickers to it to cover over the word organic," he says. "As of January 1, that will change. I'll be more receptive toward importing American products."
Economist Richard Hall, chairman of the U.K.-based food and beverage consulting firm Zenith International, says perhaps the greatest impact will come in the form of improved consumer perception. "There have been so many different organic certification schemes over the years that it has led to consumer confusion," he says. "People wonder: Why are they different? Is one better than the other? Should I trust them all equally?  These international agreements increase consumer understanding and confidence in organic. One day I hope we end up with one common international standard."
Imperfect progress
Ellen Deutsch, senior vice president of global technical services for Hain Celestial, says that in principal she sees equivalency agreements as a positive for the organic industry. "Anything that facilitates our ability to expand our global business will be greeted with enthusiasm." (Of the $2 billion in annual revenue for Hain Celestial, about $700 million already comes from markets outside the United States.)
 But Deutsch is quick to point out that exporting from the United States is not the only way to get a foothold in foreign markets—and it may not be the most sustainable way. "We like to adhere to our principals of working locally and reducing road miles," says Deutsch.
In 2012, Hain Celestial purchased Hartley's and Sun-Pat brands in the United Kingdom. So now, instead of making nut butter in Oregon and shipping it to the UK, it makes it in its own factory there. "Instead of exporting the product, we export the know-how," says Deutsch.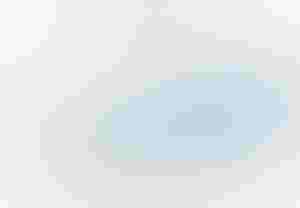 She also notes that the agreements with the EU and Canada still come with a plethora of exceptions, which dampen the appetite of U.S. companies wanting to export there. "It is not reciprocity. It is reciprocity with exceptions," she says. "That really takes the wind out of our sails."
Bowen of IFOAM says that overall the equivalency agreements are positive."But there are certainly potential downsides." For one, such exclusive agreements between countries might "lock out" organic producers in developing countries, she says. And there is some concern that countries engaged in such agreements will be reluctant to change their own organic standards in the future, for fear of ruffling the feathers of their newfound trading partners. "There is some concern that it will lock in regulations and lead to stagnation," Bowen says.
What about the rest of the world?
While progress has been made between a few big organic players, one of the most coveted markets for organic exports has been—for the most part—closed off since March 2012, when the Chinese government fiercely cracked down on organic imports, implementing some of the most stringent requirements on the planet for companies wanting to do business there.
U.S. organic exporters must now hire a Chinese certifier to come to the United States for inspection, craft a report in Mandarin Chinese, and attest that the company has met Chinese requirements for all of its ingredients.
"I routinely get calls from people saying, 'We have a potential customer in China. What do I need to do?,' " says Jim Pierce, an organic certifier with Oregon Tilth. "I say there is nothing you can do. Don't even try it. My best advice is to walk away."
One of the few companies to bite the bullet, and wade through the cumbersome and exorbitant Chinese certification process is Organic Valley. But for them, the prize—in the form of massive margins and a huge, untapped clientele—may be worth it. According to a recent NPR story, the company estimates sales of its milk in China will go from $4 million today to $100 million in five years.
Right now, Pierce says, a one-liter brick pack of Organic Valley milk goes for about $11 U.S. dollars in China. "In the case of Organic Valley, the market is so lucrative and the potential is so great that it makes it worth it," says Pierce. "Everyone else is shut out."
Will U.S. and Chinese officials ultimately come together with their own equivalency agreement? "Not any time soon," says Bowen. "There is just not enough trust." Pierce agrees: "The reputation of Chinese products, particularly organic ones, is so bad that the U.S. government does not want to blemish the organic brand. If USDA announced an equivalency agreement with China, the consumer groups here would crucify them."
Meanwhile, trade negotiators will have their work cut out for them in 2014, as South Korea and Mexico are expected to tighten their requirements on organic imports too.
Subscribe and receive the latest updates on trends, data, events and more.
Join 57,000+ members of the natural products community.
You May Also Like
---
Sep 20 - Sep 23, 2023
Natural Products Expo East is the East Coast's leading natural, organic and healthy products event.
Learn More