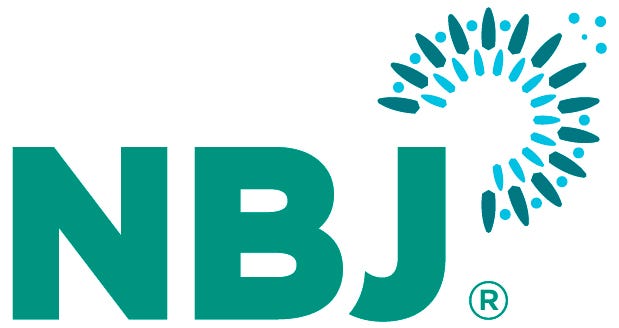 Health Is A Right, Not A Privilege
Health Is A Right, Not A Privilege
The Love Grown Foods line of oats and cereals experienced the kind of unprecedented skyrocket growth in mass that many companies would kill for … but did that growth come at a price? NBJ spoke with "Chief Love Officer" Maddy D'Amato about the practicalities of making healthy foods accessible to more people.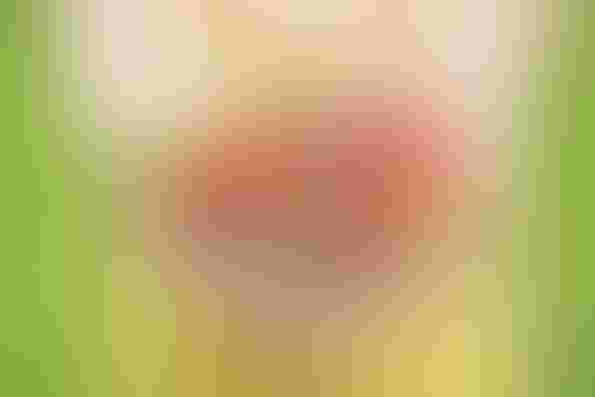 nbj: You bypassed natural specialty retailers to go straight into mass market. How did that happen?
Maddy D'Amato: We started the company in my hometown of Aspen, Colorado after graduating from the University of Denver and we got into two local coffee shops. Then in the summer of 2009, we got into a local City Market, a supermarket chain owned by Kroger. And six months later, we got into 80 King Soopers and City Markets in Denver. We had the opportunity then to present to Kroger corporate, and they pioneered us and put us in 1,300 stores in January of 2011. So we went from one store to 1,300 stores in a year and a half.
    That was the best thing we could have asked for in the sense that it put us on the map, but it also put us in a retailer that really speaks to our goal and mission in being in parts of the country where you don't find natural food stores, where you don't have access to healthy foods as much as you do in large cities. It almost wasn't even a strategy, if you will. It was being in the right place at the right time. Kroger has really been a leader in saying—'We're a one-stop-shop. You can find organic, natural, better-for-you items, in addition to everything else we offer in our stores.' They're bridging that gap between natural and conventional.
nbj: Was not seeking organic certification part of that?
D'Amato: We consciously did not go organic, knowing that if we had, our price point would be $1 to $2 more across the board. It's not that we don't value organic, and it's not that we don't' think organic foods are good or important—they are and we recognize that. I think the biggest excuse as to why people don't eat healthy is that they can't afford it. So, you have to decide what route you're going to go, and we went the route in making healthier foods more available to more people with the goal that, if more people can demand healthy organic foods, that price will be driven down and eventually we can offer organic foods in our product offering.
nbj: Was there any negative reaction?
D'Amato: Yes, there will always be consumers who are only buying organic. They don't purchase our products because they are not organic, and at the end of the day, we salute those people. They are also helping make a change. But there are also people who are so grateful that they found our products, and that they can afford to buy them, and that their family has changed how they eat breakfast in the morning.
nbj: Where do you want to go next?
D'Amato: We want to continue to bridge that gap. I don't want to overlook the natural channel by any means. It's an amazing channel to do business in—that's our target consumer, hands-down—but we're also continuing to build on how to reach more people. That's been our ultimate goal—to make health less of a privilege and more of a right.
nbj: People are talking a lot about defining 'natural.' How do you see that happening?
D'Amato: It's going to have to start with some of the largest companies out there. If change can start with Walmart, everything else will follow. If we can get some big retailers doing huge business to set those standards—and, of course, the large companies like Kraft to abide by them—that trickle-down process will happen. Right now, it's those small companies trying to overcome those challenges, but I think that for the real change to take place, it has to come from the top.
nbj: Do you worry that natural & specialty retailers create a cultural divide around food?
D'Amato: We see some of the larger retailers wanting to offer these smaller specialty/natural items, and then the push-back from the natural specialty retailers saying they don't want to carry what the large retailers carry. We face that challenge every day. How do we keep every one of our customers happy, while sticking to our ultimate goal to not make this a difference between the haves and the have-nots? For small retailers to be unique, they want to have exclusives, but at the same time they need to understand that we're all in this together. Big companies, small companies, big retailers, small retailers—that's what's going to change the way we eat as a country. We have to work together in creating access and affordability for natural foods.
nbj: Target and Walmart's organic brands would seem to create more accessibility. What could go wrong?
D'Amato: It really comes down to the supply chain, the farmers at the start of that process, and recognizing that it all has to be sustainable. There has to be sustainability in it on all ends, not just the raw material, but the business people too in their business practices. That can't happen overnight for every single product. We simply don't have the infrastructure as a country to do that.
nbj: So some values might get lost in translation?
D'Amato: Not only that, but some of the small farmers potentially get pushed out. These huge companies that used to be conventional can switch to organic and drive down the price—which is good at the consumer level because it makes organic more accessible—but then what does that do to the smaller, independently owned farms? It's a balance of figuring out how we can work together and figuring out how we can promote the long-term solution as an industry.
nbj: Kids are part of your mission. What's it going to take to get the next generation on the right track with nutrition?
D'Amato: It starts with education and access. And that's not just the kids' education, but also how do you educate their parents? How do we educate our society as a whole? But it can't just be talk. If you know why you should eat healthier, but you don't have a grocery store that sells healthy food, or it doesn't have a price tag that you can afford, how do you then expect people to switch their behavior? It's really a multi-pronged approach that we have to take. After you visit them at school, they go home at night and tell their parents what they learned about whole grains and why you should be able to pronounce every ingredient in your food, and they get excited to go to the grocery store and read the labels on the back of the bags. That's going to help trigger the revolution that has to happen.
nbj: The message is out there. How do we get it heard?
D'Amato: So much of it is making the connection between the fact that healthy food can also taste great. If you can show kids that something that's so delicious, that's so simple and not overly processed with tons of ingredients, that can also taste really good, that's when you get them to change how they eat. A lot of these schools and programs are getting kids to connect with the concept that your food comes from the earth and this is what it looks like, this is how it's made, how it grows. You can pick a tomato off the vine and eat it and taste how delicious it is. Bringing that awareness to the forefront of conversation is really important.
nbj: What's changed in the way the healthy food message gets told?
D'Amato: We have an opportunity to use social media and connect with people in a different way than we ever have before. At the same time, that means unhealthy food has the same opportunity. We are the small fish. We're up against huge fish. We are seeing kids, sick kids who will face illness for the rest of their lives because of how overweight they are before they're even 10. So, we walk into classrooms and we educate kids on the importance of happy lifestyles and eating. For kids in 5th grade and older, we start the presentation by showing them a video of open heart surgery. We talk about a diet high in saturated fats and how the foods you put into your body impact you, not just today, not just this week, but over the course of your life.
nbj: Do you worry about scare tactics? How do you go from fear back to the "making it cool" part?
D'Amato: We need to spin it such that kids are seeing the people they look up to leading a lifestyle that they admire and want to emulate. Everybody from pro athletes to pop stars. How do we get those people to make the shift? It's so hard when you have these athletes who are endorsed by huge fast food companies. That's where the money comes directly into play. You're not going to have a small natural food company able to sponsor star athletes when they're going up against the largest fast food companies in the world.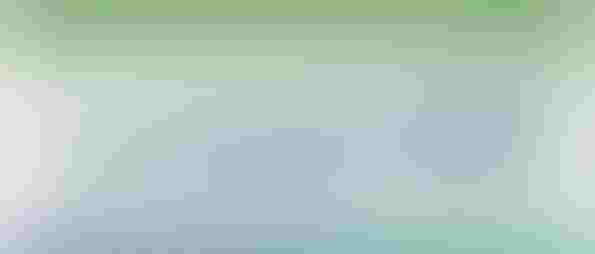 Subscribe and receive the latest updates on trends, data, events and more.
Join 57,000+ members of the natural products community.
You May Also Like
---
Sep 20 - Sep 23, 2023
Natural Products Expo East is the East Coast's leading natural, organic and healthy products event.
Learn More