Healthy foods power up ingredient market
Healthy foods power up ingredient market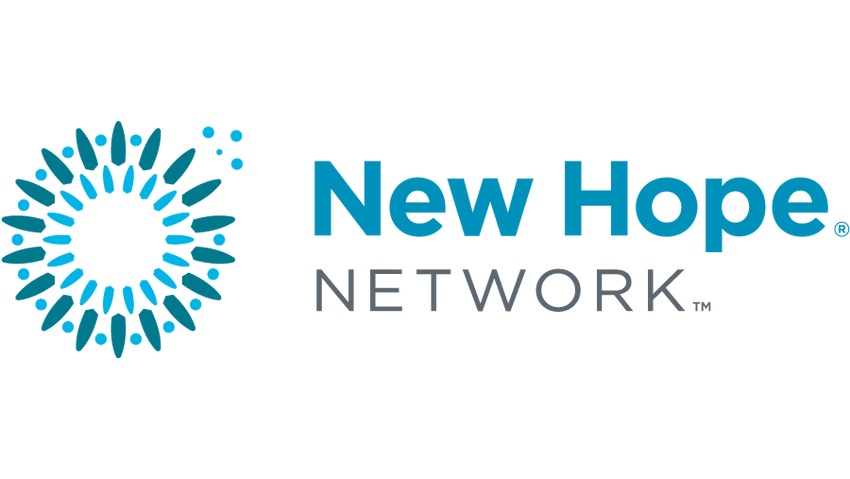 Suppliers are going well beyond public relations to respond to exploding consumer demand. Shane Starling examines the ways in which companies are positioning themselves for success around this vital market trend.
The $120 billion-plus global healthy-foods revolution is well and truly underway. [ital]Nutrition Business Journal [end ital] figures confirm as much. In 2006 the California-based journal noted 7.4 per cent growth in healthy foods compared to 2.4 per cent for the rest of the global food industry. In this climate, food and beverage manufacturers — both large and small — are working more closely than ever with ingredients suppliers to bring the next wave of healthy products to market.
The world's biggest food and drink companies from Coca-Cola to Pepsi to Kraft, Nestlé, Unilever and Kellogg and even fast-food chains like McDonald's and Kentucky Fried Chicken have all formed a line to make explicit their intention of delivering healthier foods and beverages. Most have gone beyond the intention stage and are fully into delivery mode on one scale or another. In response, suppliers of omega-3s, sterols and stanols, protein and fruit extracts as well as fat, sugar and salt alternatives are eagerly responding in kind.
While some of this Big Food activity is a PR offensive to counter those who attack the mainstream food industry for its traditional tendency to put convenience (and profits) above healthfulness, the proof is in the pudding in rejigged lines and new products and brands with enhanced healthfulness.
While the healthy-foods revolution is not just about the addition of functional ingredients — organic and natural foods as well as intrinsically healthy foods such as some fruits and vegetables form part of the equation, as do better-for-you foods — it is most definitely a highly stimulating time for functional-ingredients suppliers.
As ingredient technology evolves, the available food platforms broaden, leaving food makers with much to ponder when developing or reinventing healthy ranges. A probiotic ingredient might be natural fit for a yoghurt product, but what about a bottled water or a pack of vegetable crisps? Are consumers in South America more likely to go for omega-3 fortification in a tortilla than a milk product? Will consumers warm to sterol-imbued cheese?
Broader platforms, more services
Ingredients suppliers are rising to these challenges and have never been more sophisticated in their approach. Long gone are the days when a functional-ingredients company supplies a raw ingredient to a food client and leaves it at that. Supplier turnkey programmes that include formulation and platform input, labelling and health claims and more are de rigueur now. Intimate collaborations between food companies and ingredients suppliers are the result. That means more dynamic, healthier products delivering efficacious foods to meet the needs of consumers who are asking for, and getting, more from their foods. Not only that, they taste better too.
Some partnerships are going even further, such as Cargill and Coke's recently announced joint venture to bring a stevia sweetener to market under the brand name Rebiana (derived from stevia's Latin name). Coke is set to employ the all-natural sweetener derived from a Peruvian plant in some of its beverages once GRAS approval is granted by the US Food and Drug Administration — an approval Coke and Cargill are busily gathering data for, including the commissioning of clinical trials.
They are also seeking European Union approval and are set to launch the ingredient in the 12 countries where stevia is already approved as a food ingredient. Coke already sweetens a Powerade product in Japan with stevia but said it would not alter its Classic Coke formula.
When placed alongside Coke's recent acquisition of Glacéau Vitaminwater for $4.1 billion, and fortified tea/juice brand Fuze, for about $250 million; introduction of products like its Minute Maid Fruit Solutions Omega-3 in Canada and vitamin-enriched Diet Coke Plus in the US; it's clear Coke is following Pepsi's lead and fully immersing itself in health and wellness.
California-based Interhealth's Super CitriMax and ChromeMate branded weight-management ingredients feature in Pepsi-owned SoBe Lean and Coke's Fuze Slenderize.
Interhealth CEO, Paul Dijkstra, told FF&N orders had increased for both ingredients because of the presence of the soda giants and exposure derived from dealing with them, and he predicted food/beverage sales would account for more revenue than supplements within 12 months.
He said Interhealth was engaged in a 12-18 month campaign to educate consumers about the ingredient's benefits. "The next five years will see a whole lot more activity in this area, mainly as a reaction to the obesity/diabetes problem. Companies realise if they want to be credible they have to deliver functionality and we have done a lot of clinical work in this area. If we hadn't we would not have gained the business with these guys. We are doing a lot of work in Asia too as, tragically, many Asian countries are starting to encounter the same obesity problems as the west as they eat more Western foods. The potential is huge right now."
The constant flow of new product-launch releases flowing off the presses of companies such as Ocean Nutrition Canada and Martek is testimony to the power of clinical backing, even if they are offering much sought after food-friendly versions of omega-3. That maraloneby 2011, according to Packaged Facts.
Noting omega-3's blue-sky potential, Jerry Luff, business development and regional director for Europe at Australian-based omega-3 supplier notes: "There are a lot of projects that we and our competitors have been involved with that are yet to see retail shelf space. No doubt those will move onto the shelves as the year progresses."
DSM Food Specialties' product manager for Fabuless, David Jobse, is bullish about the functional-foods market. "In the US, for example, there are still huge untapped opportunities in the weight-management market. Latin America has huge potential due to the importance Latin American culture places on looks. Asia is also an important area where looks are of great importance." Linking health benefits to food also is common practice in these parts of the world, he says.
DSM currently dedicates 3.9 per cent of its net sales R&D, Jobse says. "Many of our customers now specialise in the development and marketing of ingredients. As a result, they rely even more on suppliers like DSM to do the research, as it is a very important step for innovation."
Not without doubters
Yet there are some who don't buy the healthy-foods revolution. One such is Harry Balzer, executive vice president of market research for New York-based NPD Group. He says this healthy-food trend is just that — a trend. "There is no question that Americans are very anxious about health and wellness, but there is no trend toward health and wellness," Balzer said told the Chicago Tribune. "There is just anxiety."
He noted that while 76 per cent of Americans said they eat reduced-fat products, and 21 per cent said they ate more organic products, similar figures were notched at the start of the 1990s.
But it is hard to agree with Balzer when the remarkable growth of a chain like Whole Foods is considered, or the entrance of Wal-Mart into organic food, the increasing number of private label functional foods, or the 'health and wellness' mission statements of the world's leading multinational food companies, or the policies of governments and NGOs, or the healthful changes in food marketing and formulation regulations occurring across the world, or the ... the list goes on.
While the prevalence of obesity, diabetes and other diseases that can be directly traced to poor diet are still with us, the evidence suggests consumers, government and industry are more determined than ever to turn back the tide and create a nutritional sea change that will bring lasting effects and resonate much more widely than a mere fad.
"Is the mainstream food market more receptive to functional ingredients than it was 2-5 years ago?" wonders Linda Pizzey, president of Manitoba-based flax and fish-oil supplier, Pizzey's Milling. "Absolutely. You only have to look at the major brands targeting functional foods to see that. More than 50 per cent of health-and-wellness products in the North America now sell in retail grocery outlets, not just health-food stores — that is a significant shift."
Pizzey's, which launched a flax/fish combination ingredient called MeadowPure O3 Ultra at Expo West in Anaheim, California, earlier this year, is involved with its food clients well beyond the ingredient exchange to help facilitate this shift.
"We offer all the things manufacturers have come to expect from ingredients suppliers — regulations, formulation, marketing. We can help with things like shelf life where we offer accelerated models. We even hire an independent expert to give third-party advice on product development. We are a science-based company but we know communications are vital to succeed with food makers and consumers."
A raft of new ingredients
Some functional ingredients have quickly gained a high profile and level of acceptance among the public. While vitamins, minerals and herbal extracts maintain a vital role, omega-3s, probiotics, plant sterols, protein fractions spring to mind as a new breed of functional ingredients that have won public acceptance in recent years, if not in all the product categories in which they have been inserted.
Others are more exotic and still establishing themselves. These include many fruit and superfruit extracts that are gaining increasing attention as the superfruits boom sustains. Cranberry, pomegranate, blueberry, açai, goji and mangosteen are just some that are registering increasingly large blips on the consumer awareness radar (and sales are following).
Other ingredients to watch include boab pulp, acerola, gac-chi, kigelia fruit extract, crowberry, marula pulp, cloudberry, aronia berry as well as a hotbed of herbs from Siberia.
Many of these newer ingredients are indigenous to places like Asia, Latin America and Africa. Indeed major food companies are increasingly in the practise of employing 'ingredient hunters' to travel to isolated lands in the search of new 'food inputs.' If this kind of activity raises ethical questions about exploitative corporate behaviour, groups like South African-based PhyoTrade Africa (also known as the Southern African Natural Products Trade Association) are empowering local suppliers by marketing indigenous ingredients to Western food markets.
PhytoTrade represents more than 50 growers of herbal crops in Botswana, Malawi, Mozambique, Namibia, South Africa, Swaziland, Zambia and Zimbabwe. "The Association provides international clients and partners with innovative African natural products, sourced from Fair Trade and environmentally sustainable sources," said spokesperson, Lucy Welford. PhytoTrade's services include supply chain development and raw-material sourcing; support for organic certification, sustainability and Fair Trade; documentary and bibliographic support; collaborative research and development; marketing tools and support; and legitimate access to African biological resources, traditional knowledge and folklore.
One of the group's prominent offerings, boab fruit, was being considered for approval by the UK Food Standards Agency, she said, with a verdict due imminently. It was used in cereal bars, chilli sauces and alcoholic beverages in Africa. PhytoTrade had thus far targeted Europe but said it was turning attention to North America.
With so many new ingredients on the horizon, coupled with a food ndustry hungrier than ever for fortification options in the ever long drive for healthier foods, the next few years promise to be significant.
?Innovation Partnerships? help Big Food go HEALTHY
Like all food players with an interest in functionality, Nestlé is enaged at closer quarters with its ingredients suppliers than ever before. "Nestlé is working with suppliers such as Cargill, Givaudan, BASF or TetraPak to identify, evaluate and bring external innovation of value to the company," spokesperson Nina Backes told FF&N. "These 'Innovation Partnerships' can be described as a give-and-take activity; a sharing of well-defined elements of information, know-how and resources within a specific framework of confidentiality and with clear expectations (solutions, timing, costs)."
Often as a result of these partnerships, Nestlé has branded no less than 13 functional ingredients ranging from pro- and prebiotics to calcium to omega-3s to fibre and plant sterols. It calls them Branded Active Benefits (BABs) and the Swiss food giant is committed to providing "products that have been enriched with nutrients."
Sales of BAB-enriched foods were worth $3.3 billion in 2006 — 20 per cent more than in 2005. "Products chosen for enrichment are carefully selected and developed based on a clear nutritional rationale," Backes said. "The nutrients and levels used are added within accepted safety parameters, the quality and purity of the products are verified, as is the accuracy of the nutrient dose."
Like a lot of major food players, Nestlé is also active in the removal of unhealthy ingredients from its portfolio.
Since 2002 it has reduced the use of salt in its foods by more than 5,000 metric tonnes and cut trans fatty acids by 34,000 tonnes. Sugar has been cut by more than 200,000 tonnes in the past 3.5 years.
— Shane Starling
Branded ingredients — do consumers really care?
While some remain skeptical about the extent to which consumers respond to ingredient branding, double-branded healthy foods and drinks have become common with recent launches, including a Pepsi-owned Tropicana orange juice incorporating Ocean Nutrition Canada's Meg-3 omega-3 ingredient, Coke's Minute Maid OJ product with Cargill's Corowise branded plant sterol, and Danone Danonino one-shot dairy drink with Martek's DHA in Spain.
There is little doubt ingredient branding connotes quality and added value at the B2B level, but do consumers respond to ingredient logos on end-products, and do they take the time to find out what the logos mean? Are they willing to pay more for products, or select products on the basis of those ingredient brands and logos? It's a point that divides industry. Research varies from ingredient to ingredient, but some shows ingredient brands barely register with consumers, even oft-quoted success stories from other fields like Intel computer microprocessors. That success story was about excellent distribution, not consumer recognition, they argue.
Linda Pizzey, president of flax and fish oil supplier, Pizzey's Milling, begs to differ and says Pizzey's is investing a lot of time and money into educating consumers about its MeadowPure (flax) and MeadowPure Ultra (flax/fish) omega-3 ingredients. "You've got to have a strong story to tell, a strong point of differentiation, work out the best way to tell it in the right media, but we think there is a lot of value that can come of it." She said, in addition to a dedicated MeadowPure website (that is divided between information for consumers and manufacturers), Pizzey's was engaged in a wide-reaching consumer- magazine campaign to spread the word. "It is our intention that when consumers think of MeadowPure they think of freshness, efficacy and safety. We're on the way to achieving that."
Another heavy investor in ingredient branding, Kemin, which has a lutein ingredient called FloraGlo, was more concerned with Kemin's B2B clients perceiving the value of the branded ingredient.
At Nutracon Europe, held in London in June, Pedro Vieira, marketing manager at Portugal-based Kemin Health Europe, engaged in a lively debate about the merits of ingredient branding. He said consumers responded very sluggishly to 'brands within brands'. "We have data that shows consumers struggle to perceive the value of a brand inside a brand. It is likely the value of the brand is much more to your clients (end-product makers) than their clients (consumers)."
He added: "Companies should invest in branding to distinguish themselves in the B2B marketplace and defend against the commoditisation that is happening in one after another category as imports from places like China and India increase. But I don't think there is a single ingredient supplier that can brag about widespread consumer awareness for their ingredient."
Subscribe and receive the latest updates on trends, data, events and more.
Join 57,000+ members of the natural products community.
You May Also Like
---
Sep 20 - Sep 23, 2023
Natural Products Expo East is the East Coast's leading natural, organic and healthy products event.
Learn More