Heart-health products keep the beat
Heart-health products keep the beat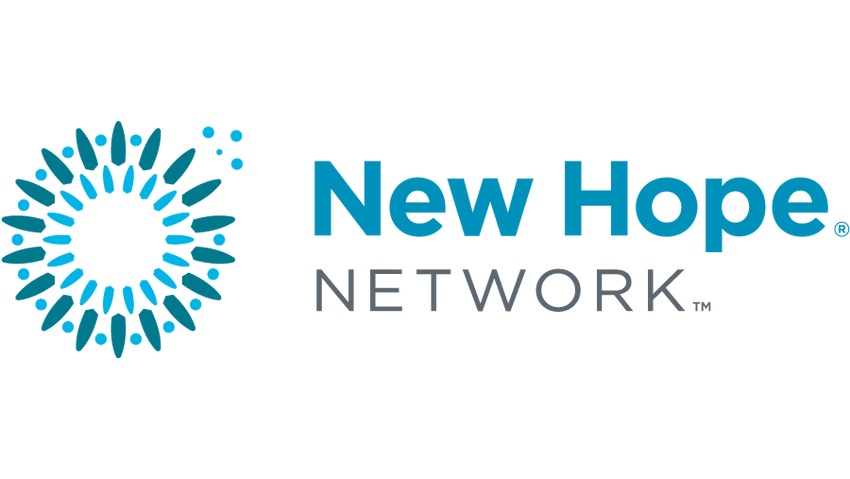 Heart health is the top-selling pharmaceutical drug category. It's also in the top-five supplement conditions. Is there room for more growth in the supplements category pertaining to heart health?
"Supplements have tremendous room for growth in heart health," says Dan Murray, vice president of business development at Xsto Solutions.
Niacin is perhaps the oldest cardio ingredient, and while Murray says it "doesn't have the 'newness factor'," compared with other Johnny-come-latelys, companies are still interested in the old standby because it uniquely works on the entire blood-lipid profile and not just singular factors such as LDL cholesterol.
Speaking of cholesterol, lowering cholesterol is probably the most common symptom to address. Soy protein, sterols, fish oil, policosanol, vitamin E, garlic and others all address this element of heart health. Soy and sterols enjoy a bona-fide FDA health claim to this effect, while fish oils rate a qualified health claim. And while fish-oil aficionados may feel snubbed on this account, the ingredient has larger benefits than cardio alone.
"Consumer awareness on the benefits of omega-3 fatty acids are at an all-time high, whether it's for cardiovascular health or neurological development," says Patrick Luchsinger, North American marketing manager for Lipid Nutrition.
If a manufacturer comes to think of an ingredient as good for one thing, such as heart health, that ingredient can become stuck in that health-condition box. But there are cases of ingredients migrating. Co-Q10 is an elegant example — it powers the mitochondria, the cells' power plants, which are abundant in the heart muscle, but it is now used extensively in cosmetics.
Co-Q10 actually has an interesting fate in that, at least for suppliers, the most compelling story may not be its specific targeted health condition but the issue of bioavailability. "Although we do focus on heart health, our main claim for our co-Q10 products is superior absorption, which is always a focus for co-Q10 products," says Soft Gel Technology's president Ron Udell.
The need for heart-health solutions compounds daily. Nearly 2400 Americans die of cardiovascular disease (CVD) each day, an average of one death every 36 seconds. CVD claims more lives each year than cancer, chronic lower-respiratory diseases, accidents and diabetes mellitus combined. An estimated 79.4 million American adults (one in three) have one or more types of CVD. Of these, 37.5 million are estimated to be 65 or older, according to NCHS NHANES 1999—2004. Though these numbers don't exactly add up to the 79.4 million because of extrapolation, the data breakouts are significant, particularly when one considers that many of these conditions could be preventable through diet, supplements, exercise, stress management and refraining from smoking.
High blood pressure — 72 million

Coronary heart disease — 15.8 million

Congenital cardiovascular defects — 650 000 to 1.3 million
AM Todd
Bilberry Fruit PE 25% Defined (Vaccinium myrtillus)
www.amtodd.com
[email protected]
+1 435 713 4888
Logan, Utah, USA
ADM
CardioAid Plant Sterols: Structurally similar to cholesterol, plant sterols have been found in studies to reduce LDL cholesterol. GRAS in 19 categories. Can be formulated into many food and beverage applications, from yoghurt and dressings to cereal and fruit juices.
www.admworld.com
[email protected]
+1 800 637 5843
Decatur, Illinois, USA
Algry Quimica
Choline Chloride
Choline Dihydrogen Citrate
www.algry.com
[email protected]
+34 91 343 33 26
Madrid, Spain
Aloecorp
QMatrix ActivAloe: A biologically active aloe vera ingredient produced with a patented process that results in a guaranteed polysaccharide level and molecular weight distribution. Clinically tested.
www.aloecorp.com
[email protected]
+1 512 327 0050
Austin, Texas, USA
AlsoSalt
AlsoSalt
www.alsosalt.com
[email protected]
+1 425 432 4300
Maple Valley, Washington, USA
American Art & Technology
Kaneka CoQ10
www.aa-and-t.com
[email protected]
+1 949 721 6783
Newport Beach, California, USA
Arista Industries
Omega-3 Fatty Acid Fish Oil
www.aristaindustries.com
[email protected]
+1 203 761 1009
Wilton, Connecticut, USA
Artemis International
Standardized Chokeberry Extracts
www.artemis-international.com
[email protected]
+1 260 436 6899
Fort Wayne, Indiana, USA
Asahimatsu Foods
DH Tofu Powder: High-protein and high vegetable-oil soybean powder.
Natto: Functional fermented soybean powder.
www.asahimatsu.co.jp
[email protected]
+1 201 678 1446
Iida, Japan
Azantis
Krill Oil: Extracted from Antarctic krill (euphausia superba). Provides superior absorption with 42 per cent phospholipids and powerful antioxidants. Rich in phospholipid-bonded omega-3s. Promotes cardiovascular, nerve and brain function; addresses PMS issues; provides joint support; improves flexibility; and enhances overall quality of life.
www.azantis.com
[email protected]
+1 303 415 1906
Boulder, Colorado, USA
BI Nutraceuticals
RoseOx: A lipid-soluble extract of rosemary. Patented extraction technology removes the oil-soluble fraction from the herb. Standardized to contain carnosic acid, making it one of the most potent antioxidants found in nature.
www.binutraceuticals.com
[email protected]
+1 310 669 2100
Long Beach, California, USA
Bioenergy Life Science
D-Ribose: A naturally occurring five-carbon sugar used by the body to stimulate the synthesis of ATP. Crucial to health and maintenance of normal energy-dependent body functions. Effective in relieving muscle stiffness, and good for cardiovascular health.
www.bioenergy.com
[email protected]
+1 763 757 0032
Minneapolis, Minnesota, USA
Bioriginal Food & Science
BioFlaxElite (Flax Oil)
www.bioriginal.com
[email protected]
+1 306 975 1166
Saskatoon, Saskatchewan, Canada
Canfo Natural Products UK
Mangosteen P.E. Alpha-Mangosteen
Rosemary P.E. Rosmarinic Acid
Water Soluble Lutein
www.canfo.com
[email protected]
+44 1962 877799
Winchester, UK
Cargill Health & Nutrition
CoroWise Plant Sterols: Clinically shown to lower bad cholesterol, backed by an FDA heart-health claim, and recommended by the National Cholesterol Education Program (NCEP) of the National Heart, Lung, and Blood Institute of the National Institutes of Health.
www.cargillhft.com
[email protected]
+1 866 456 8872
Minneapolis, Minnesota, USA
Carotech
Caromin
Stelessterol
Tocomin
www.carotech.net
[email protected]
+60 (5) 2014192
Perak, Malaysia
Cocoa 101
Omega-3s: Essential for a healthy heart, brain and immune system. Required for maintenance of optimal human health, but cannot be synthesized by the body. Therefore, you have to get it from a food source.
www.cocoa101.com
[email protected]
+1 949 584 1630
Orange County, California, USA
Cognis Nutrition & Health
Heart Choice Natural Plant Sterols
www.cognis.com
[email protected]
+1 800 673 3702
Monheim, Germany
Croda
Essentially Heart
www.crodausa.com
[email protected]
+1 732 417 0800
Edison, New Jersey, USA
Cypress Systems
SelenoExcell High Selenium Yeast: A natural-food form of organically bound selenium. Standardized with the National Cancer Institute and supported by a Clinical Trial Agreement with the Cancer Prevention Division of NCI. Selected as the sole intervention agent in a series of cancer-prevention (colon, lung and prostate) and health-related trials.
www.cypsystems.com
[email protected]
+1 559 229 7850
Fresno, California, USA
Denomega Nutritional Oils
Omega-360: 100 per cent pure omega-3s for your complete health. Not made from concentrates, not artificially or chemically modified. Contains the complete blend of omega-3s with a high content of evenly balanced EPA and DHA.
www.denomega.com
[email protected]
+47 6939 5204
Gamle Fredrikstad, Norway
Draco Natural Products
Cili Fruit Extract, 20% Vitamin C: Derived from an exotic yellow fruit from the rose family. One of the highest naturally occurring levels of SOD, vitamin C and polyphenols.
Pomegranate Seed Oil, 70% CLnA: Contains a high level of a unique omega-3 fatty acid, CLnA, that converts into CLA in the body. Studies also show that pomegranate- seed oil promotes skin-cell renewal.
Yumberry Extract, 20:1: Rich in cyanidin-3-glucoside, which studies have shown reduces appetite and positively improves hormones that govern fat metabolism. Also contains myricetin, which works similarly to resveratrol on the anti-ageing SIR2 gene.
www.dracoherbs.com
[email protected]
+1 408 287 7871
San Jose, California, USA
DSM Nutritional Products
Resvida: Branded, nature-identical trans-resveratrol. Only known resveratrol with a safety package and proven bioavailability.? High-potency (99 per cent crystalline, 90 per cent tablet grade) and free from pesticides. A powerful antioxidant polyphenol, increasingly known for its anti-ageing effects.
Teavigo: Caffeine-free green-tea extract provides foods and beverages the healthful benefits of green tea with little to no impact on taste. EGCG (min. 90 per cent). Free of pesticide and herbicide residues. Backed by clinical research and a comprehensive safety package.
TensGuard: A novel ingredient developed to target the growing market for blood-pressure management. Contains dairy peptides, proven to help maintain healthy blood pressure. Unique clean taste. Provides clear solutions in water, and necessitates only low dosages. Stable under almost all food-processing conditions and supplements applications.
www.unlimitednutrition-na.dsm.com
[email protected]
+1 800 526 0189
Heerlen, Netherlands
Earthrise Nutritionals
Spirulina Gold Plus
www.earthrise.com
[email protected]
+1 800 949 7473
Irvine, California, USA
Embria Health Sciences
EpiCor: An all-natural, high-metabolite immunogen designed to balance the human immune system. Derived from a proprietary process that produces beneficial metabolites, vitamins, minerals, amino acids and antioxidants. Demonstrates significant anti-inflammatory activity and clinically proven to significantly decrease the incidence and duration of colds and flu symptoms.
www.embriahealth.com
[email protected]
+1 877 362 7421
Ankeny, Iowa, USA
Enzymotec
CardiaBeat
Kril Oil +
www.enzymote.com
[email protected]
+1 972 4 654 5112
Migdal, Israel
EPAX
EPAX 6000TG Omega-3 Concentrate: A marine-derived, highly concentrated omega-3 fatty acids formula with 300mg/g EPA and 200mg/g DHA. Supported by clinical studies to be highly effective for cardiovascular health concerns.
www.epax.com
[email protected]
+47 7013 5960
Aalesund, Norway
Frutarom USA
Osteo-Life: A proprietary new blend reflecting the exact dosage used in a two-year US study of 400 patients that showed an increase in bone-mass density.
www.frutarom.com
[email protected]
+1 952 920 7700
North Bergen, New Jersey, USA
Futters Nut Butters
Almond Butters
Pistachios & Pistachio Butter
Walnut Butter
www.futtersnutbutters.com
[email protected]
+1 847 634 6976
Buffalo Grove, Illinois, USA
Futureceuticals
Nutrim
www.futureceuticals.com
[email protected]
+1 815 472 6853
Momence, Illinois, USA
GAT Food Essentials
Denomega GAT 100: A liquid functional-foods ingredient containing omega-3s from fish oil. Can be used in a broad range of food and beverage applications without affecting taste, smell or shelf life of the food or beverage product.
Ferrum Lac: A functional-foods ingredient delivering iron II from lactate, a highly bioavailable form of iron, in a format that ensures stabilization of the iron itself while also preventing other ingredients from interacting with it. Offers a stable, convenient form of iron fortification.
Paradox Ply: A functional-food ingredient containing red-grape polyphenols, a group of powerful antioxidants associated with anti-ageing benefits and heart health. Enables food and beverage producers to enrich their foodstuffs with these healthy polyphenols without affecting their organoleptic profile.
www.gat-foodessentials.com
[email protected]
+43 2624 53922
Ebenfurth, Austria
Geronova Research
Mito-GOLD
www.geronova.com
[email protected]
+1 775 887 4907
Carson City, Nevada, USA
GTC Nutrition
OatVantage Natural Oat Bran Concentrate
www.gtcnutritionsolutions.com
[email protected]
+1 303 951 6520
Golden, Colorado, USA
Guangxi Changzhou Natural Pharmaceutical
Sanqi Extract: Light yellow dry powder. Contains Rb1, Rg1, R1 and Rb3.
www.centella.cn
[email protected]
+86 771 4516085
Nanning, China
Gum Technology
Coyote Brand Fenugreek
www.gumtech.com
[email protected]
+1 800 369 4867
Tucson, Arizona, USA
Hsu Ginseng
www.hsuginseng.com
[email protected]
+1 715 675 2325
American Ginseng: American ginseng is a good overall body tonic. It offers a cooling, calming affect on the body, gives energy, helps build the immune system, and can help with the circulatory system.
I.Bioceuticals
Masquelier's French Pine Bark Extract
Masquelier's OPCs
www.ibioceuticals.com
[email protected]
+1 508 240 5773
Eastham, Massachusetts, USA
Indena USA
LEUCOSELECT Grapeseed Extract
www.indena.com
[email protected]
+1 206 340 6140
Seattle, Washington, USA
Interhealth Nutraceuticals
ChromeMate: A patented form of biologically active chromium called chromium nicotinate or polynicotinate. Dramatically increases the effectiveness of chromium. Helps insulin metabolize fat, turn protein into muscle and convert sugar into energy.
www.interhealthusa.com
[email protected]
+1 800 783 4636
Benicia, California, USA
Kaneka Nutrients
KanekaQ10
www.kanekaq10.com
[email protected]
+1 281 291 4489
Pasadena, Texas, USA
Lipid Nutrition
Marinol: Fish-oil and powder concentrates with the highest concentrated marine-based omega-3s for the functional-foods industry. Highly shelf stable. Offers the benefits of omega-3s in a great-tasting food product.
www.lipidnutrition.com
[email protected]
+1 815 730 5244
Channahon, Illinois, USA
Lonza
Niacin: Vitamin B3, an essential vitamin used to maintain healthy cholesterol levels. Can help reduce LDL and triglyceride levels, while elevating HDL levels in the blood.
www.lonzanutrition.com
[email protected]
+1 800 365 8324
Basel, Switzerland
Maitake Products
SX-Fraction: A patented glycoprotein derived from maitake mushrooms. Researched to promote healthy blood-sugar levels and healthy insulin function. Works synergistically with many other ingredients.
www.maitake.com
[email protected]
+1 800 747 7418
East Rutherford, New Jersey, USA
Marcor Development
Marcosanal-brand Policosanol: A natural rice component that supports efficient cholesterol metabolism.
www.marcordev.com
[email protected]
+1 201 935 2111
Carlstadt, New Jersey, USA
Martek Biosciences
DHA Omega-3
www.lifesdha.com
[email protected]
+1 800 662 6339
Columbia, Maryland, USA
Matsutani America
Fibersol-2
www.matsutaniamerica.com
[email protected]
+1 630 250 8720
Itasca, Illinois, USA
Milne Fruit Products
Concord Grape Extract
www.milnefruit.com
[email protected]
+1 509 786 2611
Prosser, Washington, USA
Mingstar Trading
Vitamins Raw Materials
[email protected]
+1 732 287 6102
Mooney Farms
Bella Sun Luci Extra Virgin Olive Oil
Bella Sun Luci Sun Dried Tomatoes in Olive Oil & Herbs
www.mooneyfarms.com
[email protected]
+1 530 899 2661
Chico, California, USA
National Enzyme
Serrazimes: An exclusive, proteolytic enzyme system designed as an enzymatic alternative to serrapeptidase.
www.nationalenzyme.com
[email protected]
+1 800 825 8545
Forsyth, Missouri, USA
Natraceutical Canada
Viscofiber: A multi-functional ingredient suitable for functional foods and dietary supplements. Provides the highest quality of oat-soluble fibre available today, with an enhanced concentration up to 12 times more than oat bran. GRAS affirmed.
www.viscofiber.com
[email protected]
+1 780 436 6444
Edmonton, Canada
Natunola Health
Delight Shelled Flax Kernel
www.natunola.com
[email protected]
+1 613 774 9998
Nepean, Ontario, Canada
Natural Health Science
Pycnogenol French Maritime Pine Bark Extract
www.pycnogenol.com
[email protected]
+1 877 369 9934
Hoboken, New Jersey, USA
Neptune Technologies & Bioressources
Neptune Krill Oil: From the leader in EPA/DHA functionalized marine phospholipids clinically validated for safety and effectiveness in chronic health conditions. Composed of phospholipids, superior carriers of EPA and DHA that provide higher bioavailability than common triglycerides in fish oils. Clinically proven as effective for cardiovascular disease, chronic inflammation and cognitive function.
www.neptunebiotech.com
[email protected]
+1 450 687 2262
Laval, Québec, Canada
NFI Consumer Products
Emu Oil
Resveratrol
www.nfiproducts.com
[email protected]
+1 910 860 9740
Fayetteville, North Carolina, USA
Novum
Iron Aminokel: Delivers superior bioavailability thanks to chelation technology. Once bonded to the amino acid glycine, the mineral becomes a more stable molecule that is easier to digest. Studies have shown significant reduction in the treatment time of anemia and minimal side effects commonly associated with iron supplementation.
www.novum-us.com
[email protected]
+1 305 270 3774
Miami, Florida, USA
Nutracea
RiFiber
www.nutracea.com
[email protected]
+1 602 522 3000
Phoenix, Arizona, USA
Omega Protein
OmegaPure: A refined oil, rich in EPA and DHA omega-3 fatty acids, formulated for use in a variety of functional foods and beverages. Non-GMO and kosher certified.
www.omegapure.com
[email protected]
+1 713 623 0060
Houston, Texas, USA
Pharma Base
Coenzyme Q10: Natural bacterial fermentation technology gives marketers and manufacturers the competitive advantage they are looking for with high quality, competitive pricing and a non-Chinese source.
Vitamin K2 (MK7): Natural bacterial-fermentation technology gives marketers and manufacturers the competitive advantage they are looking for with high quality, competitive pricing and a non-Chinese source.
www.pharmabase.com
[email protected]
+1 949 502 4770
Irvine, California, USA
Pizzey's Nutritionals
Pizzey's SmoothOmega
Pizzey's Whole Golden Flax Seed
www.buyflax.com
[email protected]
+1 204 773 2575
Angusville, Manitoba, Canada
PL Thomas
MenaQ7
www.plthomas.com
[email protected]
+1 973 984 0900
Morristown, New Jersey, USA
Polyphenolics
MegaNatural-BP Grapeseed Extract
www.polyphenolics.com
[email protected]
+1 866 308 7678
Madera, California, USA
Rainforest Botanicals
Sacha Pure Omega
www.rainforestbotanicals.com
[email protected]
+1 305 235 9880
Miami, Florida, USA
RDM International
Fruit Frozen Purées
www.rdmintl.com
[email protected]
+1 818 985 7654
North Hollywood, California, USA
Soft Gel Technologies
CoQH-CF: Reduced coenzyme Q-10 formula that provides superior absorption and utilization. Shown to be an excellent therapeutic supplement that positively influences the ubiquinol to ubiquinone ratio,
decreasing the chronic burden of oxidation at the cellular level and promoting healthy tissues.
www.soft-gel.com
[email protected]
+1 323 726 0700
Los Angeles, California, USA
Solae
Supro Isolated Soy Protein
www.solae.com
[email protected]
+1 800 325 7108
St. Louis, Missouri, USA
Solbar
Solgen Soy Isoflavones
Solpro Isolated Soy Protein
www.solbar.com
[email protected]
+972 8 8632111
Ashdod, Israel
SourceOne Global Partners
CoQsource
Sytrinol
www.source-1-global.com
[email protected]
+1 800 755 4996
Chicago, Illinois, USA
Specialty Enzymes & Biochemicals
NattoSEB: Real nattokinase, not a fungal protease. Originally found in a traditional fermented soy called natto, nattokinase is a powerful fibrinolytic enzyme that supports healthy inflammatory response. Enterically coated for maximum activity. Suitable for vegetarians.
Peptizyme SP EN: Real serrapeptase from Serratia E1, not a fungal protease. A powerful fibrinolytic enzyme that also supports healthy inflammatory response. Enterically coated for maximum effectiveness, and derived from a non-animal source so it's suitable for vegetarians.
SEBkinase: A proprietary blend of NattoSEB, Peptizyme SP EN and minerals. Specially formulated to assist and defend the body from damaging effects of fibrin. As part of a healthy cardiovascular programme, it can offer positive results and excellent cardiovascular support.
www.specialtyenzymes.com
[email protected]
+1 909 613 1660
Chino, California, USA
Toyo Bio-Pharma
TOYO-FVG
www.toyobiopharma.com
[email protected]
+1 310 284 8696
Century City, California, USA
ZMC-USA
CoQ10: A fat-soluble antioxidant found in virtually all cell membranes (Coenzyme for mitochondrial enzyme complexes I, II and III) and essential for mitochondrial ATP production. Useful, due to its antioxidant properties and central role in mitochondrial oxidative phosphorylation, as adjunct therapy for cardiovascular diseases.
www.zmc-usa.com
[email protected]
+1 281 419 6050
The Woodlands, Texas, USA
Condition Specific Guide: A complete resource to ingredients for health.

One of the top trends of the year is the move to market condition-specific nutritional products. An ageing consumer base is gravitating to the concept in an effort to stave off the range of degenerative diseases, and manufacturers are responding to this specialised nutrition paradigm. Suppliers play a key role in the value chain by developing and delivering functional ingredients that target these specific consumer concerns. The whole story — and exclusive Fi directory listing — provides manufacturers with a road map for the terrain ahead.
Subscribe and receive the latest updates on trends, data, events and more.
Join 57,000+ members of the natural products community.
You May Also Like
---
Sep 20 - Sep 23, 2023
Natural Products Expo East is the East Coast's leading natural, organic and healthy products event.
Learn More