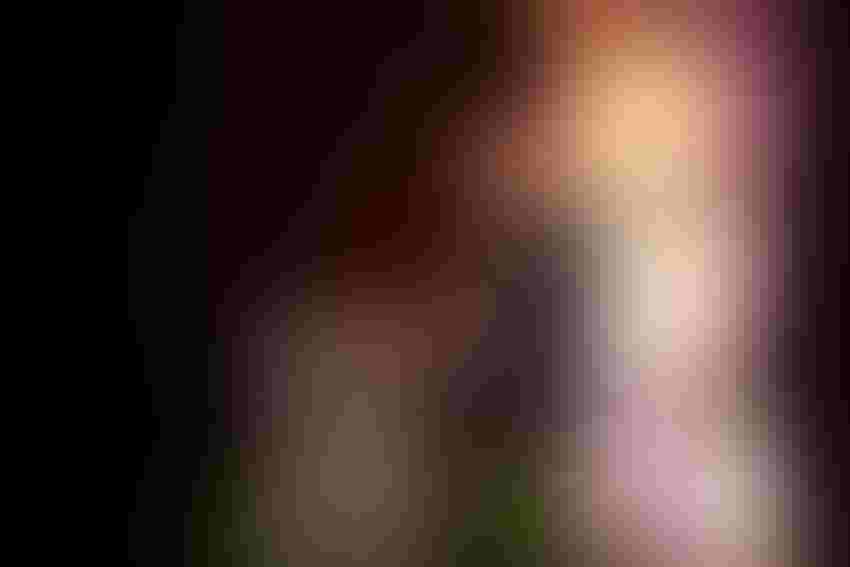 For large food companies, this is a "turbulent, fast-moving and complex" time, according to Denise Morrison, president and CEO of Campbell. Amid a consumer awakening that's driving demand for fewer, simpler and more recognizable ingredient lists, large CPGs have struggled to keep up with the innovation happening in smaller, more nimble entrepreneurial companies to deliver on products that meet consumers' demands.
Then there's the growing mistrust of large companies that haven't made transparency in their sourcing practices or their ingredients a priority. As big food weighs how to deal with struggles to grow sales, Morrison said her company has been profoundly impacted by the ethos of the natural products industry.
She said this from the keynote stage at Natural Products Expo West—an unlikely place for the CEO of a company that's peddled canned soup for decades. But Morrison took the stage to outline some of the ways the food heavyweight, which does about $8 billion in annual sales, is making changes in its products and its company to deliver fresher, healthier food that's affordable and accessible.
"We do not want to be just another big food company," she said. "We aspire to be the biggest small food company—a company with the entrepreneurial spirit, innovation and transparency of a startup and the scale to make real food safe, affordable and accessible to all people."
Like most of its peers, Campbell is working to remove artificial flavors and colors from its products and BPA from its can liners. But it broke from its peers and industry trade groups last year to become the first large food company to voluntarily label GMOs in all of its products.
No doubt influenced by the natural and better-for-you brands it's acquired over the last five years—Bolthouse Farms, Plum Organics and Garden Fresh Gourmet—the Campbell leadership team has also spent months working with employees to articulate and integrate its purpose ("real food that matters for life's moments") into everything the company does, Morrison said.
"The purpose has galvanized our company," she added. "We [used to be] a company that said, 'These are the foods we make; we hope you buy them.' Today we say to the consumer, 'What do you want to eat?' We will make that for you.'"
Through research and interviews with futurists, academics, chefs, designers, nutritionists and anthropologists, Campbell has identified a handful of areas of focus for growth, including ecommerce and an emphasis on local. Another area of particular interest is an emphasis on snacks—according to Morrison, the company's research found that nearly half of U.S. consumers replace meals with snacks at least three to four times per week. "The snacks of tomorrow will be more deliberate, more accessible and of higher quality, and offer functional benefits," she said, adding that Campbell is working on dialing up the functional benefits of its existing snacks while also selecting real ingredients that can address certain needs like endurance, mood and energy management.
Yet another focus area is the emergence of nutrition systems that leverage biometric data to provide personalized food options. Campbell's recently funded a startup company called Habit, led by Plum Organics cofounder Neil Grimmer, that positions itself at the intersection of health, technology and food.
Pursuit of these growth platforms will require innovative partners, thoughtful M&A and an acknowledgement that the way the company must do things in the future is not the way it has done things in the past, Morrison explained.
Last year, Campbell invested $125 million as the sole limited partner in Acre Venture Partners, an independent fund managed by outside partners. The fund has already invested $50 million in companies including Juicero, Farmers Business Network and Back to the Roots.
Campbell has also provided funding for four of its passionate employees to start a mission-based, public benefit corporation called Soulfull Project. The subsidiary, which exhibited at Expo West, employs a buy-one-give-one model for its non-GMO hot cereal cups; for each serving purchased, the company donates a serving of hot cereal to a local food bank.
All of these efforts revolve around a core theme of regaining consumer trust and bringing more transparency to its practices. "Transparency is the single most important ingredient in the recipe for earning consumer trust," Morrison said. "Consumer trust is something you have to earn every day; the day you start taking that for granted, it's over."
Subscribe and receive the latest updates on trends, data, events and more.
Join 57,000+ members of the natural products community.
You May Also Like
---