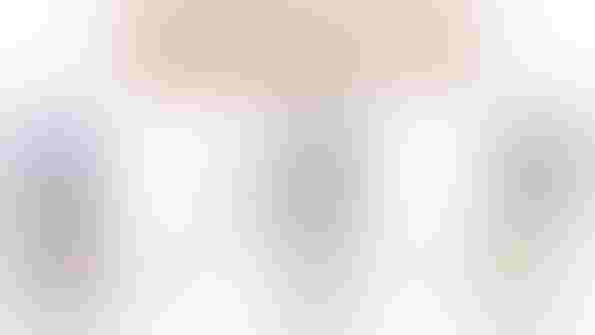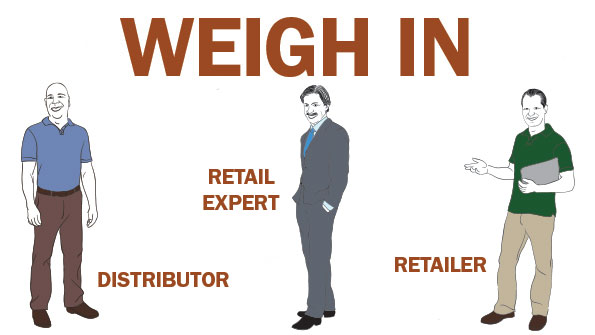 Products that don't sell send dollars down the drain. And as an independent natural retailer, chances are you don't have fistfuls of money to spare. To move as much merchandise as possible, you have to buy smart and manage inventory effectively. But that can be easier said than done. We called in three top experts to share their best advice for maximizing purchasing and maintaining a sound, fluid product stock that'll benefit your bottom line.
Distributor
Tap distributors' expertise. UNFI and other distributors can help you get the right product mixes so you're not ordering too many slow sellers. Our team will come by several times per year to check your assortment and make recommendations. We often find that when independent natural stores ask us to come in and do a reset, they have sustained sales increases. 
Check out correctly. For your checkout scanners to accurately track sold items, you must make sure staff scans each one individually. Otherwise, if there are six drinks that are the same price but four different flavors, and someone scans only one and keys in the total number, it'll show up as six strawberry flavors sold when you've actually sold two root beer and two raspberry flavors.
Plan for special occasions. Inventory tracking systems don't know about holidays and events, so you have to be on top of special occasions to make sure you have the proper products—and enough of them—available and positioned where they'll sell. Around Super Bowl time, make sure to put dips next to chips and marinades near meats instead of in their own areas.
–Jack Murphy, National director of field sales at United Natural Foods Inc. in Webster, Mass.
Retail Expert
Buy small. For many items, the smaller quantities you can buy, the better off you'll be. It's tempting to buy case packs because the price is lower, but that ties up a lot of capital. Big chains can keep a lot of slow-moving merchandise in their warehouses and pull out one or two items as needed, but that strains small retailers. Many wholesalers will work with you and sell products as single packs or individually. Keep quantity down to sensible levels.
Be wary of slotting fees. Some manufacturers pay retailers slotting fees to carry new items, but this is a risky way to merchandise. Getting paid upfront sounds good, but you might end up with a lot of extra merchandise. Never carry an item just because it has a slotting fee and you hope it will sell. Carry products you're pretty sure will sell.
Don't overexpand. When expanding, independents tend to build too big. Keeping all that extra square footage stocked often requires more products than they're able to move, resulting in unsold inventory and lost money. And when you have a few different locations, every extra 4,000 square feet adds up. Think about how much space you really need, and see if you can get away with smaller stores.
–Robert Blattberg, Professor of marketing at Carnegie Mellon University's Tepper School of Business in Pittsburgh
Retailer
Work back stock. This is the single most important thing you can do to manage inventory, yet too often it's pushed down on the priority list. Work it into the schedule. Each day, require certain people to work back stock, so that you're kept aware of what products are in the back room and always use those before ordering more. 
Create a system. Put a colored dot, plastic cover or other symbol on shelf tags to signal that you have more of a product in back. That's fine, but you need some type of system in place so managers can walk the aisles and know exactly what to order. The caveat is you must remember to remove the marker once the back stock has been cleared. If you don't, then you can't rely on your system, and that's worse than having no system at all.
Make smart forward buys. Smart buyers might purchase 20 or 30 cases of a popular chip at the end of a discount period to get 15 percent off, and then stick them in the back room. That's considered good back stock because it helps you make extra margin—so long as you don't forget the extras are there and then order more chips at full price.
–Andy Huth Grocery buyer at Jimbo's Naturally in San Diego
Subscribe and receive the latest updates on trends, data, events and more.
Join 57,000+ members of the natural products community.
You May Also Like
---