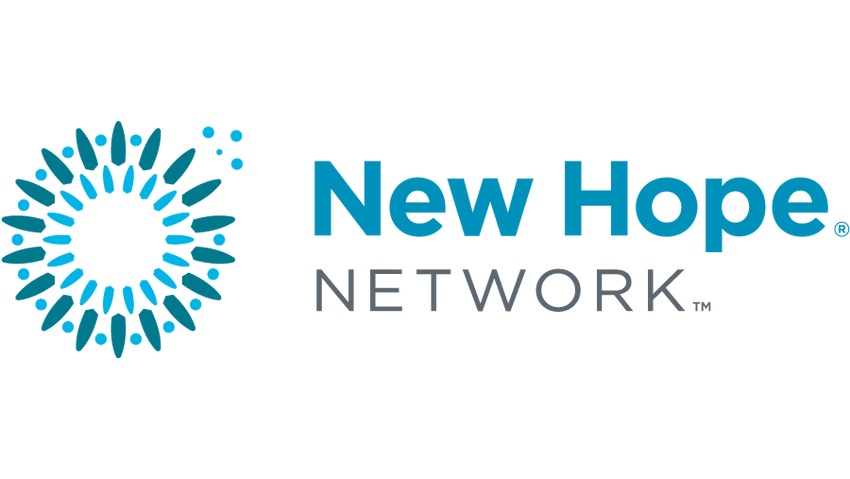 To become a sports nutrition success story today, you have to do a lot of things right. Getting everything right is even better. MusclePharm stands out in the "everything right" field. Founded in 2008 and helmed by former National Football League player Brad Pyatt, Denver-based MusclePharm not only gained marketplace traction in short order but continues to grow exponentially, expanding its portfolio to reach untapped and undeserved consumer bases.
MusclePharm started with a single product, a pre-workout supplement called Assault, which got the company in thick with sports nutrition juggernauts GNC and Bodybuilding.com. It has since launched a comprehensive MusclePharm line, the Arnold Schwarzenegger–endorsed Arnold Series for mass, and FitMiss for women. MusclePharm now counts big-name fitness figureheads such as Schwarzenegger, rising-star quarterback Colin Kaepernick and Denver Broncos wide receiver Eric Decker as brand ambassadors.
"MusclePharm has been a tremendous story in terms of how quickly it has penetrated the market," says Brian Smith, managing director of consumer investment banking at Piper Jaffray & Co.
Chris Schmidt, consumer health analyst at Euromonitor, attributes the brand's quick uptake to the company making sure Assault earned cred before broadening its portfolio. "Just like other explosive companies, MusclePharm started with a single main product," Schmidt says. "With Assault, they could zero in on a niche market and then build the brand from there. That focus helped the company push forward."
Single-product focus aside, GNC and other retail big dogs endorsing MusclePharm so quickly played a key role in the rapid ascent. "The specialty channel can give brands a great start if they build the right relationships with a few key customers such as Bodybuilding.com, Europa, GNC or Vitamin Shoppe," Smith says. "Getting in with any combination of two or three of these retailers can get you to $100 million in sales pretty quickly."
Indeed, MusclePharm has a trophy case full of awards from Bodybuilding.com, including RTD Supplement of the Year in 2013. While consumers likely view these accolades as proof of efficacy, industry skeptics question the MusclePharm-Bodybuilding.com relationship. "MusclePharm's chief marketing officer, Jeremy DeLuca, is the brother of Bodybuilding.com CEO Ryan DeLuca," says Anthony Almada, CEO at GENr8. "How much does Bodybuilding.com account for revenues, and is that all because of brotherly love? What if something changed in terms of executive control?"
Marketing mastery
Nepotism or not, Bodybuilding.com is far from the only MusclePharm outlet. Industry insiders all agree MusclePharm marketing was spot-on, from packaging to social media. "The entire sports nutrition category is very marketing driven since products are not massively different when you compare their ingredients," Schmidt says. "Do you use hyperbolic claims to attract a few hardcore users or more moderate claims to attract larger groups? MusclePharm charts the middle course of having a hardcore edge—with aggressive product names like Assault and Combat—but using packaging claims that are much more subdued. It's a more levelheaded approach that speaks to many consumers, especially casual athletes who may be put off by outlandish and ungodly claims."
The pro athlete endorsements don't hurt either. "I'm always skeptical whether celebrity endorsements actually move the needle," Schmidt says. "But it does produce a halo effect because consumers know these athletes require incredible nutrition and can't use tainted products."
MusclePharm's monstrous social media presence—more than 1 million followers to date—has also been key. "We got in with Twitter and Facebook from day one. I still answer tweets. That type of engagement from a brand's creators tells customers we're not just here to take their money," Pyatt says.
But MusclePharm's marketing also draws criticism. "When you have a lot of money to spend, you can drum up lots of sales," Almada says. "But when you turn the marketing spigot way low, do those sales sustain?"
Of quality & safety
Even if MusclePharm pulled back on marketing, most industry analysts think the company would fare well on reputation. "Product efficacy is the key to long-term success," Smith says. "MusclePharm has a nice product lineup and clinical studies to support its claims."
Schmidt likes MusclePharm's smart ingredient choices. "Looking at Assault, the product itself isn't that unique, but it was one of the first pre-workout supplements to include beta-alanine," he says. "Their protein powders use blends that include casein, not just 100% whey or whey isolate. And they were smart to steer clear of controversial ingredients like DMAA. That has paid off in dividends. MusclePharm was also one of the first in the pre-workout space to get certified Banned Substance Free by Informed-Sport. That helped them gain appeal among athletes who can't afford to trip up on drug tests."
Pyatt calls safety and efficacy top priorities from the get-go. "Next year, we'll be setting the bar for how this industry should be policing itself, with in-house and university clinicals," he says. "Within 12 months, every MusclePharm product will have a safety study behind it. Our R&D budget is $4 million this year."
Channel crossover
Another key aspect of MuclePharm's success is a smooth transition from specialty into other channels. This can be a difficult, even suicidal, move for sports nutrition companies, but one that's increasingly important. "Fifteen years ago, sports nutrition was all about maintaining credibility and authenticity with core consumers," Smith says. "Now it's a dollars-and-cents game."
Pyatt and company didn't take the gamble lightly. "We looked at EAS's transition, which didn't work," says Pyatt. "When Bill Phillips left, Abbott watered down the products and that hurt the brand. We realized the customer experience must be the same in mass as in specialty. Apple gives you the same experience whether you buy an iPhone at Target or the Apple Store."
To transition without turning off core consumers or undercutting specialty retail, Pyatt and crew launched sub-brands, starting with the Arnold Series. "Arnold still has a fitness association to 60-year-old men and young people, so we thought it would do really well in mass," he says. "This is our way of moving into mass without losing the relevancy of the MusclePharm name."
It helps that more mass retailers want in on sports nutrition and want to court established brands. "Mass retailers are realizing the tailwinds behind this category and dedicating more shelf space to it," Smith says. "These products receive higher absolute margins than commodity products like cereal." MusclePharm's Banned Substance Free certification may make the brand especially attractive to big-box stores. "This certification is a big selling point for Dick's Sporting Goods and other mainstream retailers moving into more advanced supplements," Schmidt says. "They don't have to risk selling something that's hazardous or going to get them sued."
New niches
MusclePharm has also grown by reaching out to women, an underserved segment. "The women's category hadn't received much attention from the sports nutrition community," Smith says. "It's funny, because women make up half of the population, but women's sports nutrition had been niche. MusclePharm can aggressively employ the same tactics it used to launch to grow its FitMiss brand."
Pyatt is confident FitMiss will please its target customers—mainstream women who are frustrated with men-focused sports nutrition and inadequate women's products. "We've gotten a lot of feedback from women that they are confused about sports nutrition," he says. "They ask us whether they can take the same doses as their husbands, and they wish products had a little less caffeine or potency."
All-star executives
So how has MusclePharm managed to make the "right" moves? Interestingly, many industry watchers are cautious to credit Pyatt. "There's been some criticism of Brad Pyatt," Schmidt says. "Some call him a good face for the company, but not a great CEO. However, he has mitigated that reputation by bringing in key people to help run the business. The corporate culture is taking steps forward to become a more professional CPG company instead of one run by ex–pro athletes."
One of the biggest names Pyatt brought on board is Phillip Frost, a rock-star investor who made billions selling drug manufacturer Ivax to Teva Pharmaceuticals in 2005. In early 2013, Frost plunked millions into MusclePharm, wiping out a lot of debt and silencing skeptics, and assumed an advisory role. "Frost's investment gives the company credibility in terms of long-term prospects," Smith says. "He also brings a pharma approach and has a lot of reach to open doors for product development."
Frost was instrumental in MusclePharm's acquisition of BioZone Laboratories, completed in January. BioZone brings in delivery-system technologies and enhanced manufacturing capabilities. "This acquisition lets us get closer to vertical integration, where we want to be within three years to better ensure product safety," Pyatt says.
Actual worth?
Experts waver over whether the company is a cash cow ripe for acquisition or an overhyped outfit destined for failure, yet another rising star destined to flame out in the cauldron of sports nutrition. Profit remains a question mark. "They only became profitable, I believe in the third quarter of 2013," Schmidt says. Should a company be expected to turn profits in just over five years? "It's hard to say whether MusclePharm's profit time line is normal," Schmidt says. "Yes, it's taken a while, but most companies don't grow as quickly."
Almada is skeptical of the slow march to profits. "Being a CEO, I look at it like this—it's nice that revenues are growing, but where is the money going? To big pro athletes who don't do much? It's been five years of burning cash with massive dilutions and lots of buyback going to executives. They have spent a lot of money to get those revenue increases."
Schmidt says investors also question its corporate governance. "MusclePharm was under SEC investigation for misstated figures or incorrectly filed forms," he says. "That's been hanging over the stock price. There's been some chatter among analysts who've been concerned over stock incentive plans."
Still, Schmidt predicts profits will continue. "They've been able to produce so many products that they're now getting much better rates on production," he says. "They've also acquired BioZone, which they'll use to insource production and presumably get even higher margins on products produced in-house."
Schmidt calls MusclePharm prime for acquisition. "I think that in the upcoming year, or maybe 2015, when MusclePharm hits the $150 million to $200 million mark, they'll be a huge target for acquisition, either from a consumer health company or a private-equity firm," he says. "I could even see a big CPG company like Church & Dwight taking interest."
Whether MusclePharm would accept an acquisition offer or keep on blazing its own trail remains to be seen. With continued R&D investment, an expanding customer base and now a huge international push, MusclePharm is rolling full steam ahead. "International is going to be 50% of our business within three years," Pyatt says. "We're adding distribution centers in Brazil, Europe and western Canada, all in process for this year. Domestically, we're going to continue growing specialty and food, drug and mass, and our FitMiss line is going to be in Target. We believe we can get to $500 million in the next few years."
Subscribe and receive the latest updates on trends, data, events and more.
Join 57,000+ members of the natural products community.
You May Also Like
---