How natural brands are mitigating hunger during COVID-19
How natural brands are mitigating hunger during COVID-19
With school systems closed, many children who depend on school lunch are at risk of going hungry. Here's how food and beverage companies are stepping up.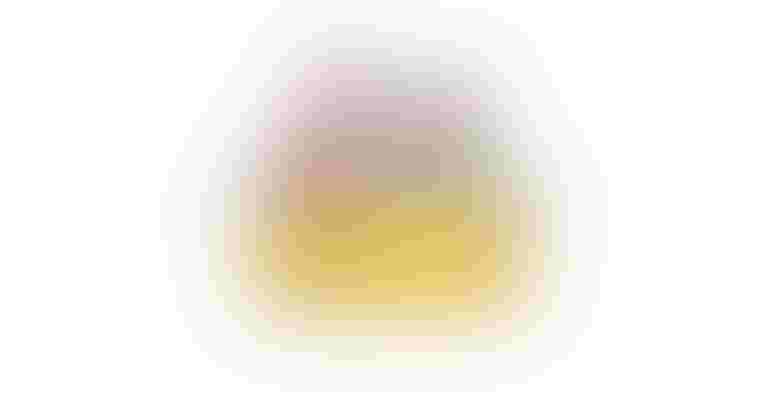 As measures to prevent the spread of the novel coronavirus accelerate across the U.S., an estimated 124,000 public and private schools have closed, impacting at least 55 million students.
As students contend with the challenge of transitioning to homeschooling or online schooling, many may also be dealing with food insecurity: 22 million kids in the U.S. rely on either free or reduced school lunch for daily nutrition, according to the School Nutrition Association.
"Millions of children from low-income families rely on the National School Lunch Program to get what is often their only substantial meal of the day," says Mara Fleishman, CEO of the Boulder, Colorado-based Chef Ann Foundation, a nonprofit that promotes and advocates for healthy school lunch. "Widespread school closures puts all of those children at risk."
While many school districts are scrambling to find remote meal work-arounds (such as "drive-thru" grab-and-go locations, enabling families to get meals without leaving their cars), help is still needed.
Many natural brands are doing their part to donate products, and help bridge the school lunch gap. Here's how.
Brands step up
Eugene Kang, co-founder of Country Archer Jerky, is dedicated to mitigating hunger in the Los Angeles area, where the company is located.
"We're pulling back on anything promotional or marketing. Given the mood and the place of where our country is, it's not a good time to be brand focused," says Kang. "We've pivoted our ad dollars to charitable costs. With a lot of schools shut down, there's complexity because a lot of kids rely on school meals for their nutrition."
The Los Angeles Unified School District has opened 64 grab-and-go food centers around the region, providing meals and take-home snacks. Kang is donating SKUs of Country Archer's beef jerky (nothing too spicy), and is encouraging other local companies to donate product, too.
"The unemployment rate is increasing by the day and districts need to try and ensure these newly unemployed folks are signing their children up for the free and reduced lunch program," explains Fleishman. "This will help them now and in the fall. Natural product companies can reach out to see if districts want to add their food items to pick-up meals."
Shelf-stable items that can support family meals, such as soups, rice, pasta, pantry staples and more are needed, as are healthy snacks and breakfasts.
"In coordination with the Boulder Valley School District, we've donated 11,000 Coconut Oat Bites," says TJ McIntyre, CEO of Bobo's Oat Bars, who adds the decision to do so was easy to make, as Bobo's employs 200 people in the area. "Right now, we're focused on keeping our bakery staff healthy and safe, and also making sure we can remain fully staffed in our bakeries."
With consumers stocking up on food over the past month, many natural brands have experienced increased demand for their products. McIntyre says Bobo's online sales are 100% more than what the company anticipated they would be at this time.
It can be a balance to donate products while also serving such increased demand.
"We want to support as much as we can with the pressure on our system. The biggest thing the food system needs to successfully execute is making sure there is no food wasted during this time," says McIntyre.
Delivering hunger relief 
Any product donation program hinges on the success of efficiently transporting food from one location to another. Solving the complexity of these transportation logistics is key.
"This is really what we're built for: getting kids and families access to healthy food," says Justin Levy, executive director of Conscious Alliance, an organization that partners with food brands to collect large-scale donations. "The need is turned up right now, and we're in a great position to support the need."
Conscious Alliance has over the past several weeks partnered with 50 schools in the Colorado Front Range area to contribute packaged food—particularly with the goal of bridging the weekend gap, when school lunches aren't available.
"We've also been teaming up with brands to get product out of their warehouse and to our partner agencies and community organizations," says Levy, adding that their work extends across the country, including in states like New Jersey and Georgia. "We've helped move 300,000 meals this month." Levy says any natural brand that needs help donating product should contact him directly. His email is [email protected]. 
Larger food brands are also wielding their power to support communities in need. Justin's, the nut butter brand owned by Hormel, has been a longstanding Conscious Alliance partner, donating product most prolifically to the South Dakota-based Pine Ridge Reservation, where the Justin's team volunteers annually.
"What we were able to do instead of going on a trip this year was donate 1,000 jars of nut butter, and also give Conscious Alliance a $10,000 donation which helps support their local work, making sure kids and families are still fed during this time," says Leah Swalling, senior marketing manager at Justin's. She adds that the Conscious Alliance donation is part of a $1 million donation recently pledged by Hormel, Justin's parent company, which will support other food security nonprofits around the country, including Convoy of Hope and Feeding America.
"We have a responsibility to ensure our products are available when needed, and we are working closely with our retail and foodservice customers to provide a steady supply of products, just as we have done over the last 129 years," said Hormel CEO Jim Snee, in a statement. Additionally, General Mills launched hunger relief grants that are available for nonprofits to apply for around the globe; Nestle just announced their support of the International Federation of the Red Cross to provide nutrition for people most affected by COVID-19.
The need for healthy food donations across the United States is likely to accelerate in the coming weeks, says Chef Ann Foundation's Fleishman. But even with such food industry help, it may not be enough. 
"School food teams are putting themselves at risk in order to get our nation's kids fed during this pandemic. Several [school] districts across the country have had to shut down their food service operations because employees are testing positive for COVID-19," she says. "We need more on a federal level to help mitigate this issue."
Subscribe and receive the latest updates on trends, data, events and more.
Join 57,000+ members of the natural products community.
You May Also Like
---