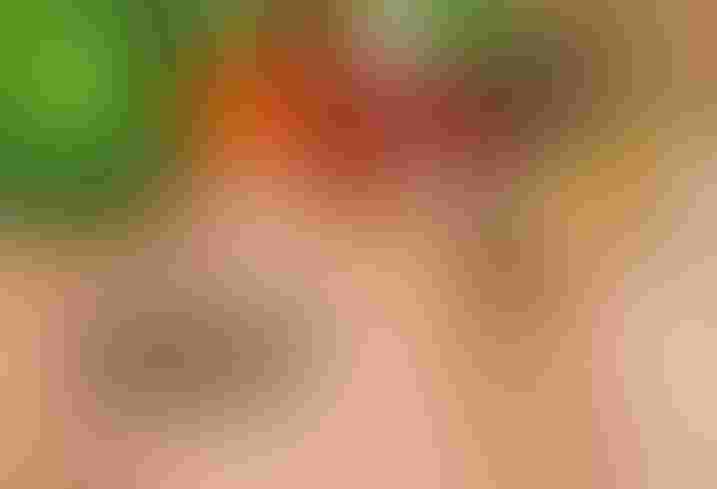 Recognition
NOW Foods was selected, for the seventh year in a row, by the National Association of Business Resources as one of the Best & Brightest Companies to Work For in the Chicago area. The annual competition honors companies that demonstrate an exceptional commitment to their employees, as reported by those employees, and exemplify the best human resource practices.
Wakunaga received the American Botanical Council's seventh annual Varro E. Tyler Phytomedicinal Research Award for the ongoing pursuit of scientific and clinical research of its Kyolic Aged Garlic Extract. Clinical studies have shown that Kyolic Aged Garlic Extract supports healthy cholesterol, blood pressure and triglyceride levels as well as serving antibacterial, antifungal and immune function.
People
After working for more than 27 years at Mother's Market and Kitchen, Mo George-Payette has been named CEO. She started out as a vegetarian chef and moved up to COO/director of purchasing a few years ago. She looks forward to getting involved more deeply with natural products industry issues including labeling and non-GMO initiatives and monitoring the growing online competition while also remembering the roots that brought natural foods to the forefront.
Essential Formulas, distributor of Dr. Ohhira's Probiotics and the Chia Omega, hired Ross Pelton, RPh, PhD, CCN as scientific director. Pelton began his career as a pharmacist in 1966 with one of America's largest drug store chains. A University of Wisconsin graduate, he continued his studies in nutrition, fitness and longevity, ultimately earning his certification as a clinical nutritionist (CCN) and a doctorate in nutrition. He is the author of The Drug-Induced Nutrient Depletion Handbook, a well-known reference book for health care practitioners.
Gaia Herbs welcomed Todd King as vice president of marketing. He assumes leadership of the marketing and educational development programs and reports to Gaia's Vice President of Sales Operations Angela McElwee.
Charitable Giving
Jimbo's…Naturally! designated Jewish Family Service of San Diego as the beneficiary of its annual customer appreciation sale held on April 12. Jimbo's...Naturally! donated 5 percent of the day's sales in all five stores along with customer donations for a total of $18,076.
Mrs. Green's Natural Market donated nearly $25,000 to community organizations that promote healthy, sustainable lifestyles. Several Mrs. Green's locations across the U.S. and Canada committed to donating as much as 5 percent of in-store proceeds from one week this spring in an effort to give back. Donations include:
• West Windsor, New Jersey, $10,000 to America's Grow-A-Row, a nonprofit dedicated to providing a positive impact through volunteer efforts of planting, picking, rescuing and delivering fresh produce to underprivileged communities.
• Burlington, Ontario, donated 5 percent of proceeds—more than $3,000— to McMaster Children's Hospital.
• New Canaan, Connecticut, donated almost $4,500 to the New Canaan Nature Center, a nonprofit environmental education center and sanctuary that helps members of the community relate to nature.
• Lincoln Park, Illinois, donated 5 percent of in-store proceeds—more than $6,000—made during the Spring Celebration Week to the Lincoln Public School "Eat What You Grow" Garden Club, which teaches children the benefits of growing and eating your own vegetables.
Research
Sales of herbal dietary supplements in the United States increased by 7.9 percent in 2013, reaching an estimated $6 billion dollars for the first time, according to HerbalGram, the peer-reviewed quarterly journal of the nonprofit American Botanical Council (ABC). Sales in the mainstream market channel (food, drug, and mass-market stores, plus club and convenience stores) continued to grow, increasing an estimated 7.7 percent over 2012 sales, while sales in natural food stores rose by a stronger estimated growth of 8.8 percent.
Subscribe and receive the latest updates on trends, data, events and more.
Join 57,000+ members of the natural products community.
You May Also Like
---