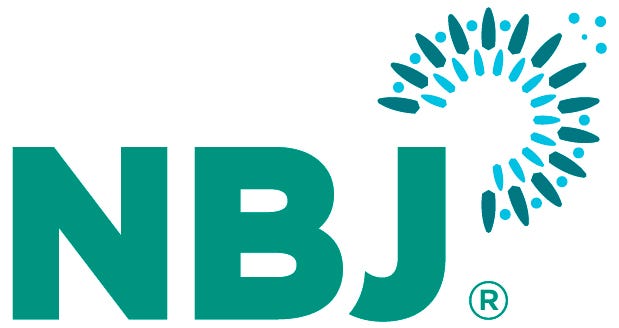 Integrative Medicine poised to capitalize on Obamacare
Integrative Medicine poised to capitalize on Obamacare
Practitioners in integrative medicine modalities believe they are on the verge of a tipping point in which the US healthcare system will not only recognize their specialties but also embrace its protocols as a more holistic, preventative and patient-centered system emerges.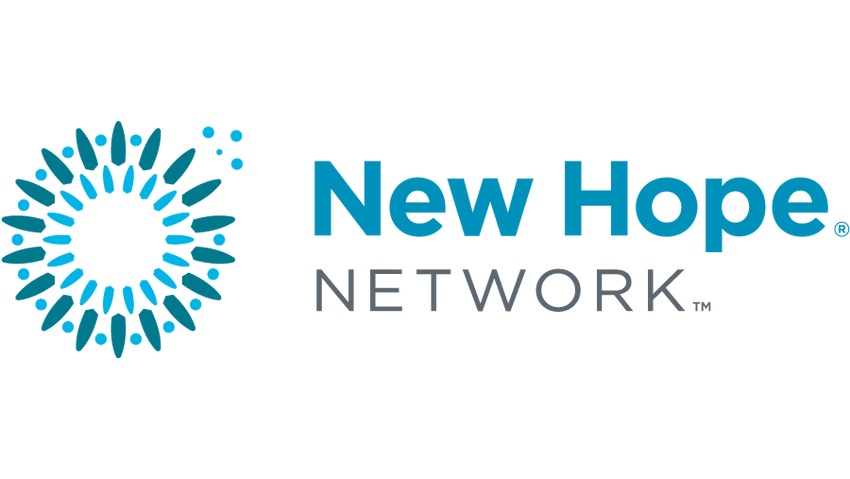 Practitioners in integrative medicine modalities believe they are on the verge of a tipping point in which the US healthcare system will not only recognize their specialties but also embrace its protocols as a more holistic, preventative and patient-centered system emerges.
Practitioner numbers in these modalities are up across the board and an analysis of service revenues across the 10 disciplines tracked by NBJ shows a modest 2.6% overall growth rate in 2013, which is slightly down from the 2.7% growth in 2012. Osteopathic doctors showed the greatest growth in revenue at 10%, while Ayurvedic medicine followed at 6%. The largest revenue generators, chiropractic care and massage therapy, showed steady to modest increases at 2% and 3% respectively.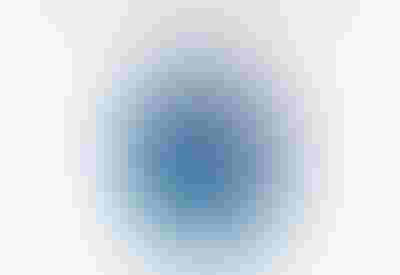 As a more informed consumer seeks options for chronic conditions, practitioners in all disciplines appear bullish on the Patient Protection and Affordable Care Act (PPACA), citing opportunities for cross-discipline collaboration and a truly integrated model. Much of this turns on interpreting the non-discriminatory clause in the ACA requiring insurance companies to cover some CAM (complementary & alternative) therapies. To take advantage of this, many modalities have to overcome issues with credentialing and licensing. Associations representing nurse practitioners, naturopaths and acupuncturists are engaging proactively as states determine what will be included in the essential healthcare list.
Emerging science will also factor in as the medical establishment considers new options to treat disease states approaching epidemic proportions. However, CAM practitioners are perceived differently from region to region, thus consumer education becomes increasingly key to advancing credibility. "We continue to reach out to educate consumers about how modalities can work together," says Anthony Hamm, DC of the American Chiropractic Association. "I believe that offers us an opportunity to open dialog with MDs and share information. I am hopeful the future of healthcare is an integrated model."
Chiropractic holds steady
Service revenues: Chiropractic care continues to be the most widely accepted modality in integrative medicine accounting for 35% of the total service revenues in 2013, bringing in $18.7 billion. Though a slight increase over 2012 revenues of $18.4 billion, 2013 numbers suggest the segment is continuing to recover from declines in 2010.  The number of licensed practitioners in the space is also up to 28,406, from 27,740 in 2012, which is likely to remain the trend for the next few years.
Supplement sales: Dietary supplement sales are an integral part of the practice for most DCs, with an estimated 92% reporting sales. Revenue from products in 2013 reached $459 million, up from $422 million in 2012, and NBJ predicts slightly slower growth for 2014. However, although these practitioners account for 15.76% of otal supplement sales, they are no longer the top sellers of supplements among integrative practitioners, with naturopathic doctors and health clubs garnering a larger share.
In the news: Although the number of students studying chiropractic remains static—likely due to rising tuition costs and declining reimbursement rates—the ACA believes chiropractors can play a key role as the healthcare act shifts discussion from disease care to wellness care. "From the standpoint of emerging healthcare models, conservative care doctors, whether they are DC or ND, have the opportunity to manage chronic diseases through diet, lifestyle and nutritional counseling," Hamm says. "That will have an impact on how we are perceived and asked to be a part of the wellness solution."
The role of chiropractors also will play out as new models, including medical homes and accountable care organizations, proliferate. The association believes that non-discriminatory language in PPACA's Provision 2706, if observed in health insurance exchanges, would open the doors for insurance payments to CAM practitioners. Chiropractors, Hamm says, will be well poised to take advantage of this because they have higher clinical authority and licensure in all states.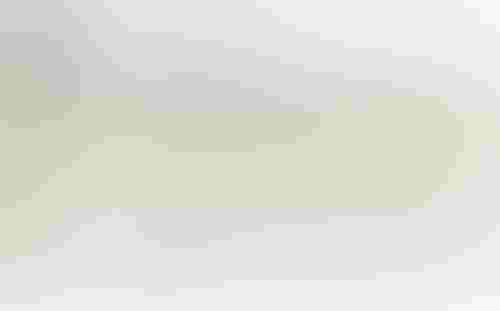 Naturopathy a grower
Service revenues: Although one of the smaller modalities in integrative medicine, naturopathy's popularity continues to rise, maintaining an annual revenue growth rate of 5% and accounting for nearly $3.4 billion in service revenues for 6% of the total for integrative modalities. The growth rate of practitioners is also rising, with an estimated 39,102 practitioners in 2013, including lay practitioners. The rise of lay practitioners is slowing however, as the push for licensing of naturopathic doctors gains momentum.
Supplement sales: Growth of supplement sales among NDs is steady at a solid 10% to hit $510 million in 2013 with a similar increase predicted for 2014. An estimated 80% of all NDs sell supplements, and they account for 17.3% of total practitioner supplement sales.
In the news: Naturopathic medicine is claiming growing acceptance and validity as patients seek alternative means of treatment for prevalent chronic health conditions, such as obesity, inflammation and food sensitivities. This is clearly a strong niche for NDs, who are well trained in nutrition, and rely on nutrition and supplements to treat these conditions, according to Jud Richland, executive director of the American Association of Naturopathic Physicians (AANP).
As the push for ND licensure continues, however, Richland emphasizes the difference between lay practitioners and NDs coming from a four-year accredited program. Many of those practicing naturopathic medicine are not licensable, creating confusion for patients. Currently 17 states and three territories allow for the licensure of NDs. The push for licensure faces strong opposition from organized medical groups, especially in large states, but Richland feels they are gaining ground. "We are reaching a tipping point. We need four to five major states and then the rest will follow like dominoes. Right now we are concentrating in the West and New England."
 It is not yet clear how states will enforce Provision 2706 for NDs, Richland notes. "But some states are saying they will give patients the choice of practitioner, which will also require them to include these practitioners in insurance reimbursement."
Licensure in all states and insurance coverage is integral to the growth of naturopathic medicine, Richland adds, noting that medical doctors are increasingly interested in the modality but more MDs moving into the space could also be problematic. Along with opportunities for collaboration, there may also be less appreciation for the unique training and experience NDs have, Richland says. "It's too early to know how this growth will affect opportunities and treatments."
Homeopathy a survivor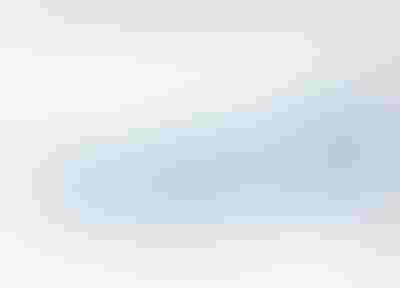 Service revenues: Homeopathy accounts for just 2% of all integrative medicine revenues, but it is one of the fastest growing modalities, jumping 6% in overall revenues to nearly $1.3 billion (although growth is down slightly from 6.7% in 2012). Practitioner numbers are also growing at one of the higher rates among modalities, increasing 6% to 15,165 in 2013.
Supplement sales: Close to 65% of homeopathic practitioners say they utilized supplements in their practice and their sales reached $70 million in 2013, which is 2.4% of total practitioner supplement sales. This is up 8% over 2012 and NBJ predicts a similar growth rate for 2014. The growth of homeopathic products is also rising, according to the North American Society of Homeopaths (NASH), which estimates sales growth for these products at close to 20%.
In the news: This growth is fairly remarkable, given that homeopathy might have become a lost form of medicine. "Homeopathy is huge globally, but in America it has been held back artificially by the special interests of the pharmaceutical drug industry," says Manfred Mueller, professor of Homeopathic Theory and Practice at The Homeopathic College. However, he notes a recent study in California in which 75% of Californian's said they had tried homeopathy. "That is very significant compared to 50 years ago."
Despite rising awareness, homeopathy does face challenges. According to Mueller, who is also president of NASH, homeopathy is practiced by multiple disciplines, from naturopathic doctors to lay people, but it is perceived as a system on its own. It is not regulated by states and homeopathic physicians can only officially practice in three "health freedom" states, Rhode Island, Idaho and California. What is not often acknowledged is that homeopathic practitioners are required to hold certification and follow a code of ethics and professional qualifications.
Still Mueller sees the current evolution in healthcare a positive for the modality, which has been shown to offer significant results with health issues like rheumatoid arthritis, multiple sclerosis and cancer.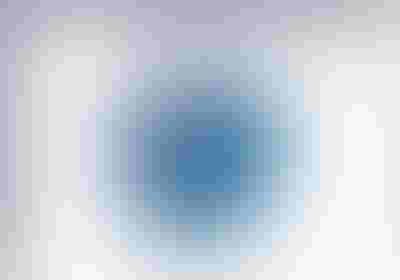 Acupuncture/TCM wants credit
Service revenues: Acupuncture and Traditional Chinese Medicine (TCM) continue to make modest gains as consumers and patients seek alternative treatments. TCM is seeing almost static growth in total revenues, increasing 2% to $5.7 billion, but the modality also represents one of the largest integrative medicine categories, representing 11% of sales.
Similarly, service revenues for acupuncture re surpassed $5.1 billion in 2013, up from almost $5 billion in 2012, representing one of the larger segments at 9% of total revenues for integrative modalities.
With many practitioners using both modalities, the total number of practitioners has been combined into a single numer.  The number of acupuncturists/TCM showed slow expansion to 35,455, marking 1.3% growth over 2012.
Supplement sales: Acupuncture and TCM together represent $278 million in supplement sales and make up 9.4% of total practitioner revenues, for collective growth of 7%. Approximately 79% of these practitioners sell supplements, and NBJ estimates similar or slightly higher expansion for these two categories in 2014.
In the news: As with many CAM modalities, practitioners of Acupuncture/TCM are eagerly awaiting the development of new healthcare models that will enhance credibility and acceptance. Acupuncture should benefit from an expanding body of evidence proving clinical efficacy, especially for chronic pain, as the practice emerges as a pain remedy of choice for long-term joint pain and rheumatoid arthritis while also protecting the body against infections. A recent study from the University of Maryland examined efficacy in reducing menopausal side effects in women being treated with aromatase inhibitors for breast cancer.
Such studies may boost credibility for acupuncture as it seeks inclusion in state packages under PPACA as an essential health service. According to the American Association of Acupuncture and Oriental Medicine, four states—California, Maryland, New Mexico and Washington—include acupuncture as essential to treat pain, nausea and other ailments. Alaska and Nevada may follow suit.
Although TCM has taken hits in recent years with negative reports on tainted products and ineffective treatment, news this year is more encouraging. New research points to Traditional Chinese Medicine as a solid alternative for some forms of cancer treatment. Arsenic trioxide, long used in Chinese medicine, helps patients with a rare form of leukemia. The treatment not only helps after standard chemotherapy, but a large clinical trial published in the New England Journal of Medicine notes that  arsenic trioxide plus all-trans retinoic acid (ATRA) might be superior to the treatment of leukemia with ATRA plus chemotherapy, possibly making chemotherapy unnecessary. Lei gon teng (thunder god vine) is also showing promise as an anti-cancer treatment.
In search of MDs
Service revenues: Nurse practitioners and MDs combined make up the largest segment of healthcare professionals with a total of 3,513714  professionals. Nurses and nurse practitioners are the largest group within this category with a total of 2,777,401. As a shortage of MDs practicing primary care continues, the nurse practitioner group may play an expanding role. Although growing numbers of MDs are seeking to add integrated modalities to their practices, nurse practitioners are ahead of the game having traditionally looked at patients holistically.  According to the American Association of Nurse Practitioners (AANP), there are an estimated 189,000 licensed nurse practitioners in the US, with an estimated 14,000 new graduates expected in 2014. They are responsible for $120 million in service revenues in 2012, an increase of 4% over 2011.
Nurse practitioners are expanding at a higher rate than MDs, who brought in $174 million in integrated service revenues in 2013, up from $170 million in 2012. NBJ sees both groups expanding, with nurse practitioners outpacing physicians due to increasing demand and a solid pipeline of new graduates.
Supplement sales: Although relatively small numbers of MDs and nurse practitioners sell supplements in their practices, both groups account for some of the highest growth in practitioner supplement revenues. MDs generated $480 million in 2013, an increase of 15%, accounting for 16.3% of total sales. NBJ expects a slightly higher pace in 2014. Physician specialties most likely using supplements include gastroenterologists (25%) and general/family practitioners (10%). By comparison, only 1.8% of nurse practitioners sell supplements, buthey account for $118 million in supplement revenues, an increase of 4% over 2012.
In the news: While more physicians seek integrative medicine solutions, a shortage of primary care physicians remains an ongoing issue. Nurse practitioners look to fill that gap, especially in rural areas, according to Anne Norman, Associated VP of Education for AANP. Integrative modalities are nothing new to nurse practitioners trained to address whole-patient issues impacting disease management. "Nurse practitioners are nurses first, and they are trained to look holistically at a patient, considering their physical, emotional, mental and psychological issues as opposed to simply treating a disease," adds Dianne Padden, VP of Research, Education and Professional Practice for AANP.
Norman believes increasing interest in the profession and growing acceptance by patients is driven by a more educated population. Nurse practitioners are well suited to work collaboratively with practitioners of integrative medicine, she says. "We are hearing a lot about patient-centered care now, but we have always worked in a team-based approach toward patient-centered outcomes. We just didn't call it that."
But nurse practitioners also face licensing issues. Only 18 states allow them to practice at the full extent of their training, while remaining states require collaboration with a physician. AANP has an active and ongoing involvement with states to change this.
Osteopathy works from within
Services revenues: According to the American Osteopathic Association, this practice is the fastest growing segment of healthcare professionals in the US, seeing 200% expansion in 25 years. Growth in 2013 was more modest, with an estimated 79,495 professionals in the category, up 2.2% from 2012. They account for service revenues of $656 million or 1% of sales across all modalities.
Supplement sales: Approximately 16% of DOs sell supplements in their practices and they account for $102 million in practitioner supplement sales, 3.5% of the total. This group boasts some of the strongest growth in supplement revenues, increasing 11% from $92 million in 2012, and falling behind only MDs who saw 15% growth.
In the news: DO allopathic training coupled with a tradition of patient-centered approach proves a positive mix in the current healthcare environment. According to statistics from the American Association of Colleges of Osteopathic Medicine (AACOM), 20% of all medical students are now attending one of the nation's 30 colleges of osteopathic medicine and those schools have seen a 96% increase in enrollment since 2002. With enrollment expected to continue to grow by an estimated 125% through 2017, three new schools opened in 2013 and more are in the planning stages. While this could help fill the primary care gap, there is concern that the growing number of DO graduates must compete with allopathic graduates for a limited number of internships.
Massage therapy & supplements
Service revenues: Massage therapy is the second largest integrative medicine modality behind chiropractic, generating annual service revenues of $17.1 billion in 2013. Massage therapy accounts for 31% of total revenue, growing at a modest rate of 3%. Among practitioners, massage is the largest category, after MDs and nurse practitioners, with a total of 165,156 licensed professionals, an increase of 3.3% over 2012.
Supplement sales: Supplement sales have emerged as a growing source of revenue for massage therapists. An estimated 15% of these therapists sell supplements—a significant increase over the 9.5% reporting supplement sales in 2011, growing the category to $61 million in annual sales or 2.1% of the total market. The revenues  represent fairly strong growth (9%) for the modality, and NBJ predicts expansion will continue at that pace over the next few years.
In the news: While commonly thought of as a treatment for relaxation and pain relief and to help manage conditions like osteoarthritis and fibromyalgia, new research suggests massage may be effective for other conditions, including stress, anxiety and depression. The American Massage Therapy Association (AMTA) works hard to disseminate new research. Recent studies note that massage therapy reduces side effects from other medical treatments. For example, massage reduced depression in patients with HIV and lowered anxiety in cancer patients during chemotherapy.
As it gains credibility, the modality is also working to enhance training and credentials for practitioners. AMTA, as part of
the Coalition of National Massage Therapy Organizations, recently endorsed the Entry-Level Analysis Project (ELAP). The project was initiated in March 2012 to define the knowledge and skill components of entry-level education and recommend a minimum number of education hours. The ELAP document will be released in February of 2014.
Ayurveda on a tear
Service revenues: Of all integrative medicine modalities, Ayurvedic medicine is the smallest in the US, but also the fastest growing.  NBJ estimates there are now 5,739 licensed practitioners of Ayurvedic medicine, a 9.1% increase over 2012. They generate $225 million in service revenues in 2013, representing less than 1% of total revenues but growth of 6.3%.
Supplement sales: A large majority of Ayurvedic practitioners (95%) sell supplements and it's clearly important to the practice. Practitioners generated an estimated $33 million in supplement revenues in 2013. Other than MDs and nurse practitioners, this is the highest revenue growth at 11%, a rate which is predicted to continue for the next few years. The revenue, however, represents only 1.2% of total practitioner sales.
In the news: For such a small modality, Ayurvedic practitioners are  well organized. The National Ayurvedic Medical Association (NAMA) was founded in 1998 to support and monitor Ayurvedic education and set standards for NAMA professionals and Ayurvedic accredited schools. The ultimate goal is licensure and insurance reimbursement for Ayurvedic treatment under PPACA. The profession will need to continue developing standards of education and competency to attain that goal.
Nutritionists & miscellany
Service revenues: In 2013, service revenues for miscellaneous practitioners, including everyone from fitness and yoga instructors to athletic trainers, reached $919 million, a 3% increase over 2012. While it is difficult to pin down the numbers in this catch-all category, NBJ estimates there are approximately 21,240 licensed and lay professionals. An emerging category of certified or holistic nutritionists sometimes gets confused or lumped together with dietitians. While NBJ has no service revenue estimate for this group, the National Association of Nutrition Professionals (NANP) has seen 60% membership growth in the last year.
Supplement sales: Supplement sales for these groups remains difficult to quantify, but NBJ estimates that health clubs represent one of the largest shares of these revenues (17%) at $507 million, an increase of 10% over 2012.
Although most are proponents of a food-first philosophy, dietitians and nutritionists also represent a significant portion of practitioner supplement sales generating $232 million in 2013, up 8% over 2012.
In the news: Nicole Hodson, NC, executive director of NANP believes the healthcare act is spurring interest in their
profession and could help members collaborate with other practitioners on ailments with a nutrition component, including osteoarthritis, diabetes and digestive disorders. "This is opening the doors for us to work with an individual and help them not only look at what not to eat, but also what they should eat," Hodson said.
The major issue for holistic nutritionists is licensure, but Hodson predicts progress under PPACA as consumers demand
coverage for nutritional advice. She also sees nutritionists innovating into new
services, like pantry makeovers and
shopping excursions.
Subscribe and receive the latest updates on trends, data, events and more.
Join 57,000+ members of the natural products community.
You May Also Like
---