Is a $289 million judgment against Monsanto a turning point?
Is a $289 million judgment against Monsanto a turning point?
A San Francisco jury recently supported a school groundskeeper's claim that Roundup weedkiller caused his cancer and awarded $289 million in damages. The ensuing effect of the judgment on the stock price of Monsanto parent company Bayer was much costlier, but opinions differ on the long-term outcome.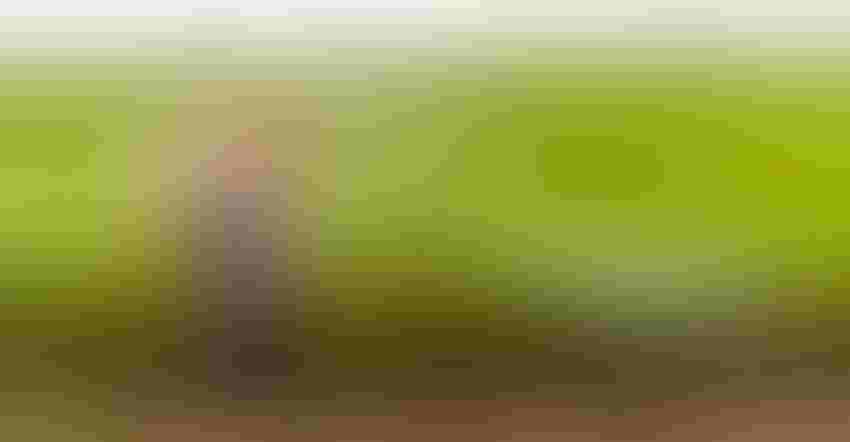 DDT was the dark agent of "Silent Spring" in 1962 but Monsanto's Roundup has been the poison for all seasons in recent years. Now a $289 million judgment against the biggest villain in Big Ag has some wondering if the chemical tide has turned.
In awarding the enormous judgment, a San Francisco jury found last week that the herbicide caused cancer in a school groundskeeper.
We asked people who work in policy and the natural products industry for their take on the judgment, what it could mean and whether it marks a turning point in the battle against harmful chemicals in agriculture.
Karen Howard: It's the financial ramifications that have created a turning point. Few are aware that glyphosate was patented as an antibiotic. Everyone understands overuse of antibiotics is dangerous. No matter how much science is produced on "safety,"' (and we understand better than any industry how science can be used to turn an argument) the implications of long-term use must not be ignored, or worse, distorted and hidden. The Organic and Natural Health Association is testing the supply chain for glyphosate on behalf of consumers who want to know; the same consumers will sit on future juries. And, the real solution is for companies to commit to sourcing as many ingredients as possible from regenerative environments before the buck stops here.
—executive director, The Organic and Natural Health Association
Michael McGuffin: Bayer has already stated it will appeal this decision; possible outcomes are—the appeals court could confirm or overturn this decision, or a quiet and confidential settlement might be made where the company admits "no wrongdoing" or similar statement—but I don't know how we could predict which of these is most likely.
Should we even consider that this is the beginning-of-the-end for glyphosate? That may come down not so much to what Bayer does but to how the settlement affects farmers' decisions. If farmers come to think the scientific differences of opinions have now been resolved, and that those who have concluded that glyphosate is a human carcinogen are correct, will they want to continue to use this herbicide? That's the trend we should look for before we can make any credible prediction of the impact of this one jury's decision.
— president, American Herbal Products Association
Ken Roseboro: This ruling could be the beginning of the end for not only Roundup but other toxic synthetic pesticides. Monsanto/Bayer will fight this and other lawsuits to the bitter end, but they are on the wrong side of history. The trends toward organic and regenerative agriculture continue to grow, and I think these will continue to be adopted in the U.S. and worldwide. With those trends, the need for and use of toxic pesticides like Roundup will decrease and eventually disappear. One day in the not so distant future, people will look back on the use of pesticides with shock that poisons were used for food production.
 —editor The Organic & Non-GMO Report and The Non-GMO Sourcebook

Alan Lewis: The jury decision is a start, but until farmers join the rebellion there will be adequate money to pay these judgments. Luckily it seems the economics of Roundup-ready GMO agriculture no longer pays out. The real threat to Bayer will be fewer U.S. licensees for their technology.  
—government affairs director, Natural Grocers
Martha Carlin: The Monsanto judgment is a tipping point in public awareness of the dangers hidden in a product that is applied every day to the crops we use for food for humans and feed animals, as well as its downstream effects in, soil and water systems, but the company won't give up this battle easily. They have been using the Big Tobacco playbook. With the effects so skillfully concealed, it will require public outcry as well as movement by States Attorneys General to turn the tide, much the same as it did with Big Tobacco. We believe that the microbiome will provide the smoking gun to accelerate this turning tide. As a company focused on the human microbiome and health, we can see in our data a clear map to the impact glyphosate/Roundup is having on our internal ecosystem.  
—founder, The Biocollective
Tiffany Finck-Haynes: The science is clear. Roundup is terrible for people and the planet. For years Monsanto has tried to silence the science and prevent any meaningful action to reduce the use of this toxic pesticide. Monsanto has worked at every turn to stop the EPA, Congress, food retailers and state and local governments from doing anything about RoundUp. This ruling is a good first step, but Monsanto must be held accountable for all the destruction and devastation they have caused. As long as Roundup is still on the market, our environment and public health are at serious risk.
 —senior food futures campaigner, Friends of the Earth
Jim Emme: This judgment is a long time coming regarding an herbicide that we have seen to become a prolific contaminant found in many botanical ingredients that we have rejected for our use. The judgment is also a welcome win for consumers. That said, we believe this is just a beginning and not a systemic change in the quality of our supply chains.
—CEO, NOW Foods
Subscribe and receive the latest updates on trends, data, events and more.
Join 57,000+ members of the natural products community.
You May Also Like
---
Sep 20 - Sep 23, 2023
Natural Products Expo East is the East Coast's leading natural, organic and healthy products event.
Learn More