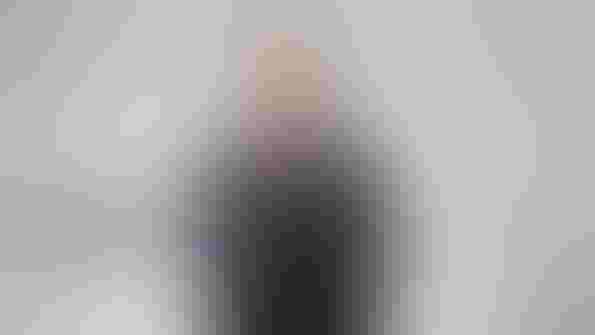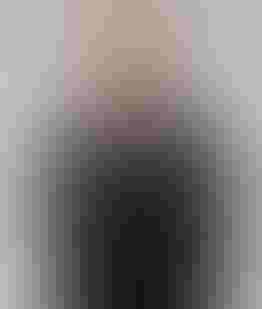 Brandon Barnholt
When KeHE Distributors acquired the natural and organic distribution company Tree of Life in early 2010, the $190 million purchase made KeHE the second-largest distributor in the natural products industry, behind—but much closer to—United Natural Foods Inc. Since that acquisition, KeHE has focused on strengthening the Tree of Life business while building its own reputation with natural channel retailers and natural product manufacturers.
The Romeoville, Ill.-based company has also been growing. KeHE reports that its natural and organic distribution business—which still retains the Tree of Life name—has expanded by double-digits each of the last three years. KeHE hopes to further fuel its natural channel growth by moving its Tree of Life headquarters to Boulder, Colo., the company announced in February, and by bringing on more natural products experts, such as Scott Silverman, who has held top natural and organic merchandising roles with Fresh & Easy Neighborhood Market and Winn Dixie. Natural Foods Merchandiser spoke to KeHE President and CEO Brandon Barnholt to learn more about this growing natural products distributor and
what it brings to the natural retail channel.                                                          
Natural Foods Merchandiser: Let's start off talking a bit about you. What's your background?
Brandon Barnholt: I was born and raised in Denver. Most of my professional background is in food retailing, working either as a food store operator or franchisor. I have a particular passion for the independent operator because
it is where I grew up.
NFM: KeHE acquired Tree of Life in 2010. How have you incorporated TOL into the KeHE business?
BB: When we bought the Tree of Life company, we folded everything into KeHE but left the brand name Tree of Life in the channel of natural. We also didn't make any changes to the Tree sales organization or sales leadership. We let them teach us the nuances of the industry and the channel and we brought the resources of KeHE to bear. We did this because we knew we needed to earn the trust of the natural retail community. You can't buy trust or just talk about it. You have to earn it over time. Three years later, we believe that we have begun the journey of earning trust.
NFM: What are some of the things you've done to earn retailer trust in the natural channel, and what are your plans to continue earning this trust?
BB: Ever since our inception 65 years ago, we have always been about supporting independents. That is why the natural food store channel makes perfect sense to us. What we have brought to the channel is a distribution model that is focused on the success of the retailer. We are not a wholesaler or a company that just drops off boxes at the back door. We are flexible. We care about the industry and the retailers themselves.
NFM: KeHE has reported double-digit growth for the Tree of Life business over the last several years. What is fueling this growth?
BB: Number one is favorable market trends in natural and organic products being driven by changing consumer preferences. We are benefiting from those trends like everybody who is selling these products. Number two is the success of the natural food store space. We are getting our fair share of the retailers' success in the industry. Number three, and equally as important, we are winning new business in the space. 
NFM: Are there certain product categories seeing particularly strong growth?
BB: We look at our business in three major groups: natural and organic, gourmet and multicultural, and fresh. Across all of our company, natural and organic has been the fastest-growing category for three to five years. We have 60,000 items in 70 subcategories. When you get into the subcategories, the double-digit growth is coming out of gluten free and gluten-free frozen, ethnic frozen, organic wine, dairy, specialty cheese, bulk, natural baby, nutrition bars, ready-to-drink beverages, water, and health and beauty. The emerging categories that are experiencing growth are certified product categories such as non-GMO or fair trade, allergen free and anything related to vitality.
NFM: Regionally, where are you seeing the most growth?
BB: Our growth is strong across the country; there's no regionality to it. We operate four natural warehouses, and they have all seen double-digit growth. We currently do not have a warehouse on the west coast, so we are focused on expanding in that part of the country.
NFM: What do you see as the greatest opportunities for the natural products industry and natural channel retail?
BB: Capitalizing on product innovation. The natural retailers and KeHE are all about finding, sourcing and distributing on the front edge of innovation.
NFM: What are the biggest challenges facing independent natural retailers in the current retail environment, and how are you helping independents address these challenges?
BB: I don't believe the channel needs to be that concerned about the big guys and encroachment. They just need to do what they have been doing for decades. The retailers in this channel are passionate about what they do. They are providing a needed and valuable service to their communities that cannot be replicated by the big guys. These independent stores also have great employees who are as good as I have seen in any channel of retail. That is a winning formula. The more stores I visit and the more operators I meet, the more I am convinced this channel is a long-term survivor.
NFM: What are you hoping to gain from establishing your natural division headquarters in Boulder?
BB: It is very simple. Boulder is where trends emerge. It is all about having the right people from our company right on top of the industry's pulse. Our new senior director of natural and organic, Scott Silverman, will be based there and this is part of our commitment to have great talent tracking these trends. We believe that will make us even better at what we do.
Subscribe and receive the latest updates on trends, data, events and more.
Join 57,000+ members of the natural products community.
You May Also Like
---